If you've ever stepped foot in a hot yoga studio, you've probably seen someone wearing the Align shorts from Lululemon. These high-rise buttery soft workout shorts have taken the athleisure stage along with the cult-classic Align leggings. They've even made the crossover to chic streetwear outfits.
Ringing at around $75, you're probably wondering if the Align shorts live up to all the hype. Here's everything you need to know about Lululemon's Align high rise short, including sizing, fit, care, styling, and even some budget alternatives!
Are lululemon Align Shorts Worth it?
With thousands of positive reviews and a cult-following with pairs in every color, it's safe to say that the lululemon Align High Rise shorts are totally worth it. Made with their signature soft and weightless Nulu fabric, the Align shorts are designed to be the most breathable, stretchy, cooling, and luxuriously smooth yoga bottoms you've ever put on your body.
lululemon Quality Promise means that they paid incredibly special attention to every dang stitch of their high-quality yoga gear. These shorts stretch and flow with you no matter what. They wick away sweat like no other and ensure that you never feel exposed during yoga class. They're 100% squat-proof, downward-dog-proof, and sweat-stain-free.
Plus, they're just stylish. The Align shorts are perfect for pretty much every activity except formal events. They look good, they feel even better, and they are thick enough to wear as pants. Slip on your Align shorts for light impact workouts like yoga or whenever you need a quick outfit to leave the house. Check out our styling tips below for a virtual personal shopping experience.
Fabric
Lulu Align shorts are made with the trademarked Nulu fabric that is 81% Nylon and 19% Lycra elastane. It's almost so buttery soft it feels weightless.
lululemon used what they call the Science of Feel to develop this proprietary fabric that no knockoff can seem to match. This makes for a soft, cooling experience that flows with your movements but never holds onto sweat.
They add lycra fibre for stretch without that cheap spandex feel.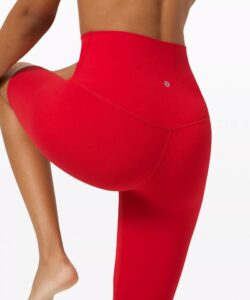 Sizing and Fit
Like many Lulu products, the lululemon Align High Rise line runs
Align shorts are available in sizes 0 to 14. It's best to go with the exact same size as your leggings. If you haven't tried lululemon before, we recommend you choose the select size that you think will fit best, then click "pick up in store" to make sure it's your ideal fit.
There's also a nice hidden waistband pocket for a key or credit card.
Inseam Options
Depending on your desire for coverage, the Align shorts come in four inseam options: 4″, 6″, 8″, and 10″. Regardless of the length you choose, they all live up to Lulu's "less stress more sweat" motto by keeping you cool and dry.
Color Options
You can find the Align shorts in 20+ colors and patterns that are always changing. From the camo deep coal multi to the classic solid hot pink to the flower burst multi and beyond, there is truly something for every style. Many seasonal colorways can also be found at a sale price on the lululemon website's We Made Too Much section.
Another great thing about Lulu is their close attention to detail. You don't have to worry about white and lighter colors being see-through because they've slightly thickened the fabric to ensure a fully squat-proof, opaque hue.
Care
Washing Lulu's Align shorts is pretty much the same as their leggings. Like most lululemon products, these shorts can last for years to come as long as you take good care of them.
When washing the Align shorts, always:
Turn them inside out
Machine wash cold on a gentle cycle
Be sure to wash with like colours (especially newer pieces, due to potential bleeding of the fabric dyes)
Hang to dry alongside your leggings so they can maintain their signature stretch and shape retention.
If you want your Lulu Align shorts to stay buttery soft and weightless for a long time, avoid:
Fabric softeners: You do not want to use fabric softening products when washing any yoga gear. They negatively affect the sweat-wicking properties of the fabric.
Zippers and denim: If you wash your Lulu gear with abrasive materials you may end up ripping or degrading the specialty fabric.
Cotton: Although the Nulu fabric in the Align line isn't quite as fluff-attracting as their Luon fabric, it's still best to avoid washing with cotton. This will ensure you don't end up with lint all over your yoga shorts.
Do not iron, bleach, or dry clean!
Learn more in our Ultimate Guide on How to Wash lululemon Pants, Leggings, Tops + Accessories.
Styling Align Short
The lululemon Align High Rise short is one of those staple pieces that you can dress up or down. You can build a matching set with a sports bra or Align tank, or you can put the 8″ biker Aligns under an oversized tee. Here are our favorite ways to style the Align short, The Yoga Nomads style:
For yoga:
Making a set with the Align shorts is easy-breezy since Lululemon offers tanks, sports bras, and full-length yoga tops in matching colors.
Our favorite combo for hot yoga classes is the Lululemon Align Ribbed Bra and matching Align shorts for a flow that's free from sweat stains or chaffing.
For running errands:
Athleisure gear should never be only for the gym and studio. We also love wearing our Aligns to the grocery store and other errands. Try wearing Align biker shorts with a flowy Train to Be Tank Top or All Yours Cropped Shirt.
Toss a Lulu crossbody bag over your shoulder and pair it with Nike Air Force 1's to feel and look cute on the go.
For traveling or a road trip:
Pair a solid colored 6″ Align High Rise Short with Lululemon's classy Scuba Oversized Half-Zip Hoodie for a chic yet laid-back travel outfit. You'll feel stylish in the airport yet cozy enough to fall asleep on the plane.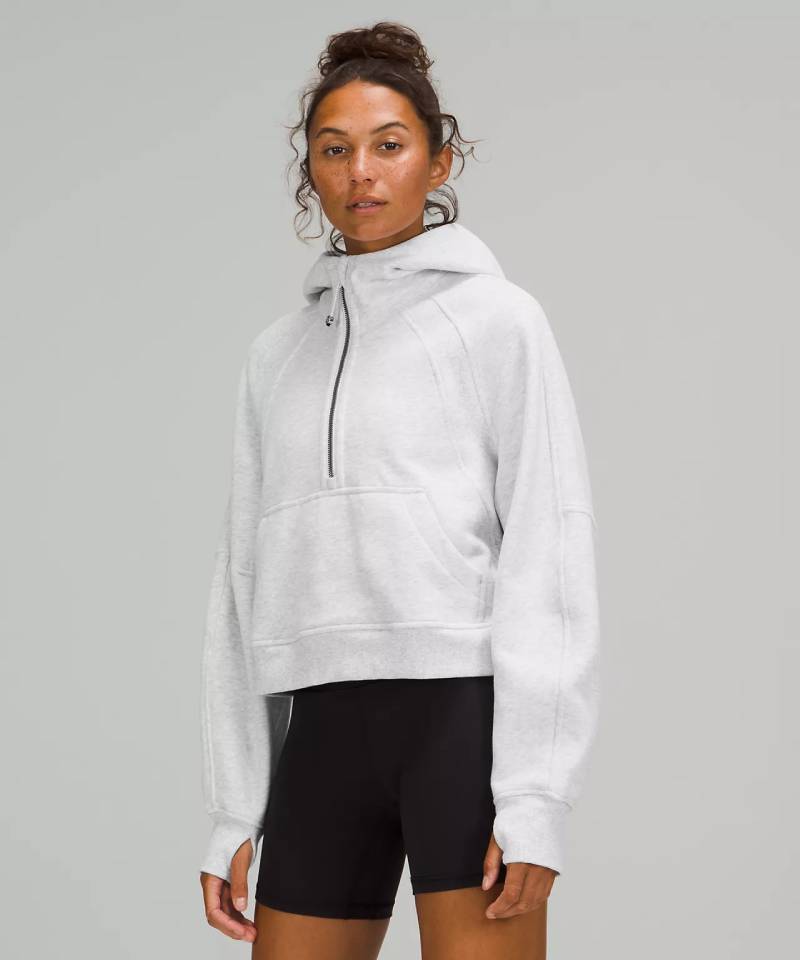 For a cute oversized tee outfit:
Whether you want to wear a vintage band tee or an ultra soft oversized blank t-shirt like Lulu's Back in Action Short Sleeve Shirt, the Align shorts practically made for this iconic combo. If you're afraid of looking pant-less, opt for the longer 8″ or 10″ Align biker shorts to get this streetwear look.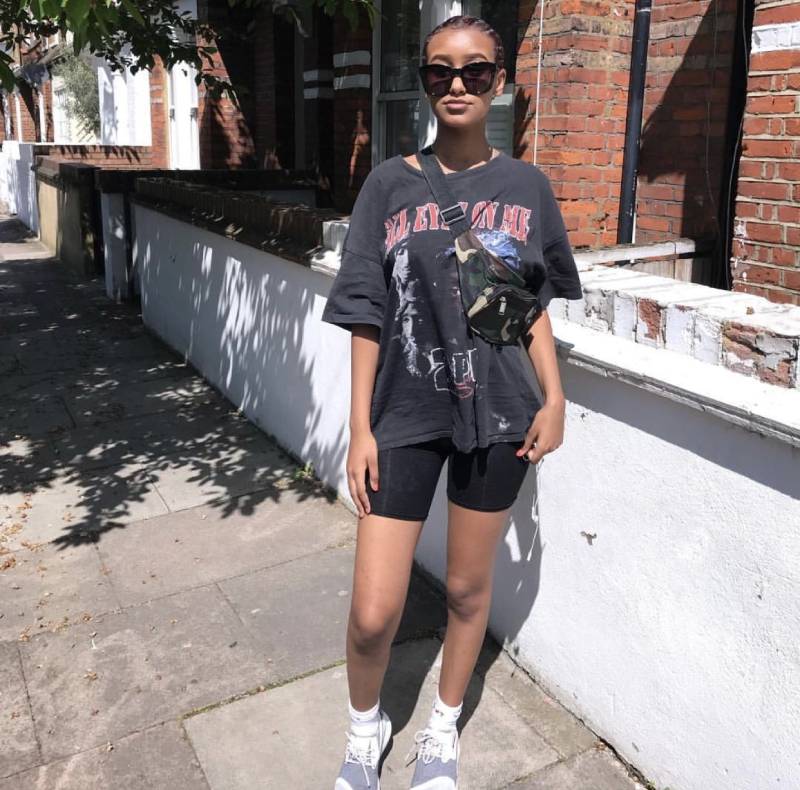 We love this drop shoulder Love Never Fails Drop Shoulder Oversized Tee and Birkenstock Eva sandals. You could also go for some Doc Martens for an edgier vibe.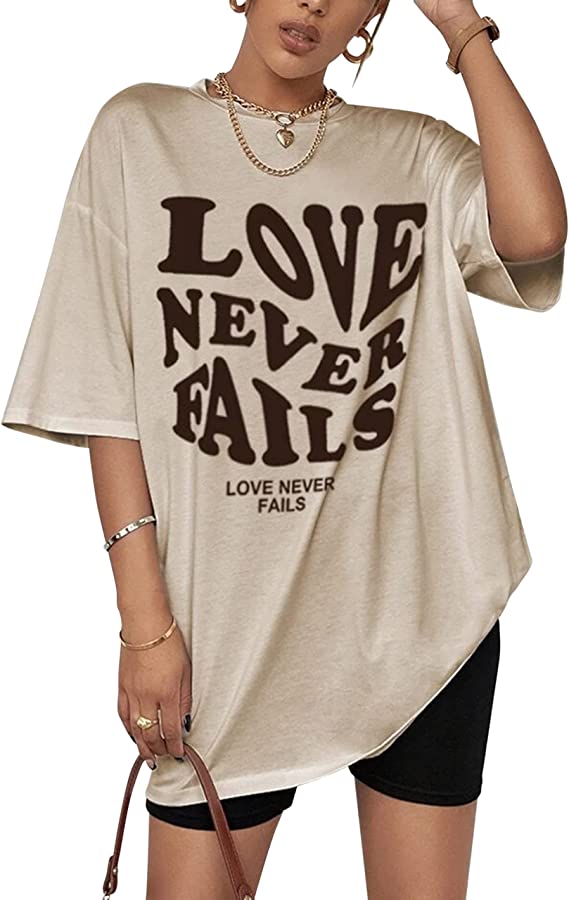 For a casual classy lunch break:
If you want to feel cozy without looking like you just rolled out of bed, you can dress up your Align shorts a little more for a lunch date with your girlfriends. Put on an oversized blazer or denim jacket and pair it with your fav dressed up sneakers or even boots. We love a printed Align short for this outfit.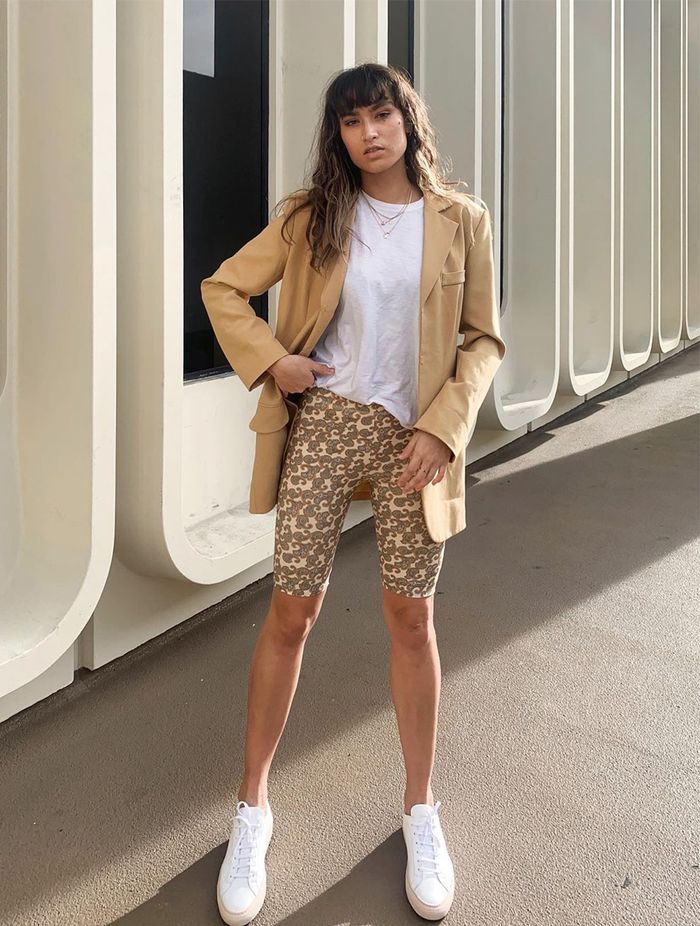 For a cozy winter vibe:
Who says you can't rock Align shorts in the winter? Grab your fav oversized hoodie or try lululemon's Perfectly Oversized Crew with some warm socks and boots.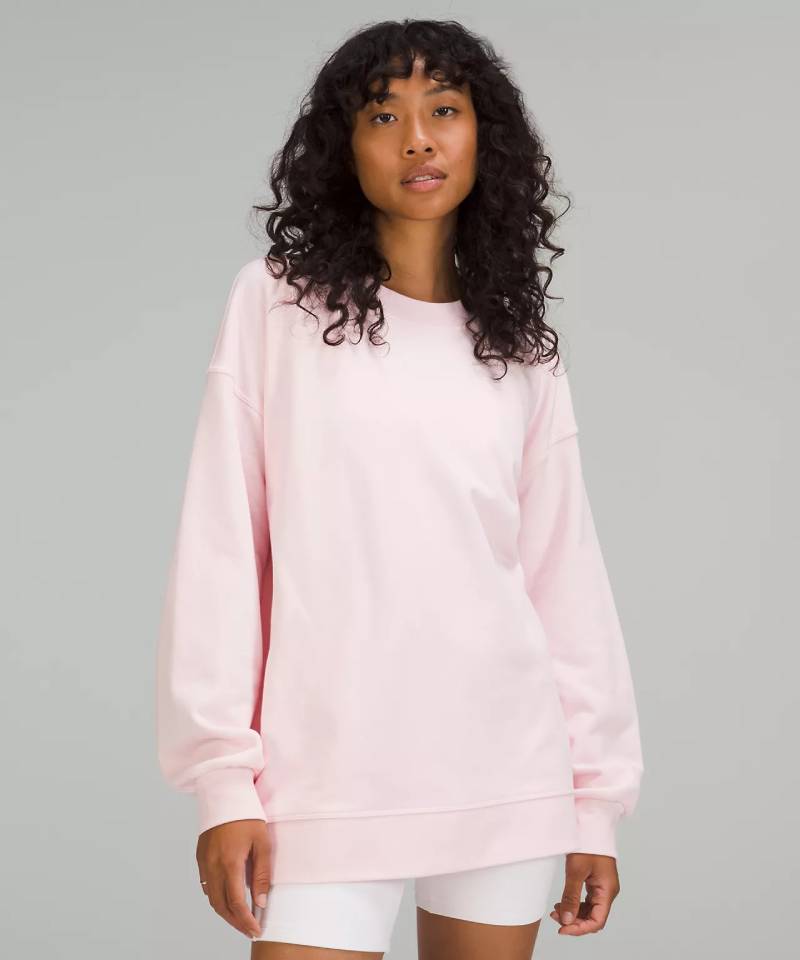 Top 5 lululemon Align Shorts alternatives
If you don't it in your budget to spend $58 USD to $75 USD on a pair of authentic lululemon Aligns, try out one of these top-rated cheap alternatives that look and feel almost like the real things:
Most Similar alternative:
Lavento Women's All Day Soft Yoga Shorts 4 Inch - Workout Active Biker Shorts for Women (Black, 8)
See latest price
At under $20, you could get 3 pairs of these Align short knockoffs for the same price as the real thing. Available in 3″ and 5″ inseams plus a huge abundance of Lulu-like colors, the Laventos can definitely fool you from a distance.
Top Rated alternative:
Colorfulkoala Women's High Waisted Biker Shorts with Pockets 6" Inseam Workout & Yoga Tights (S,...
See latest price
With well-over 10,000 positive reviews, Colorfulkoala's yoga biker shorts don't disappoint! While they may feel a little cheaper, they are cheap enough to swap out every few months.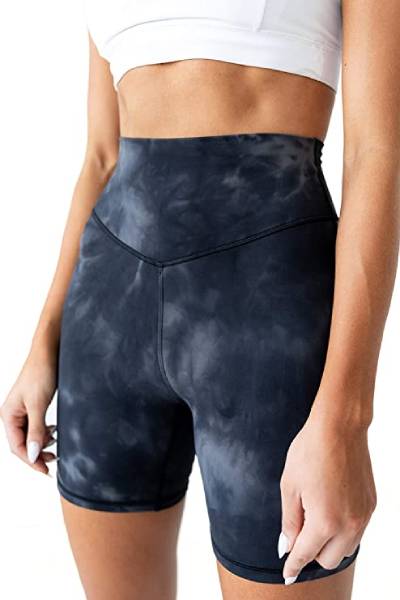 Best Butt Lifting alternative:
Kamo Fitness Ellyn High Waisted Yoga Shorts 6" Inseam Butt Lifting Tie Dye Soft Workout Pants Tummy...
See latest price
Some ladies find that their booty doesn't look quite as great in lululemon bottoms. This alternative feels super smooth like the real thing, but it has a nice scrunch and butt-lifting design to complement your curves.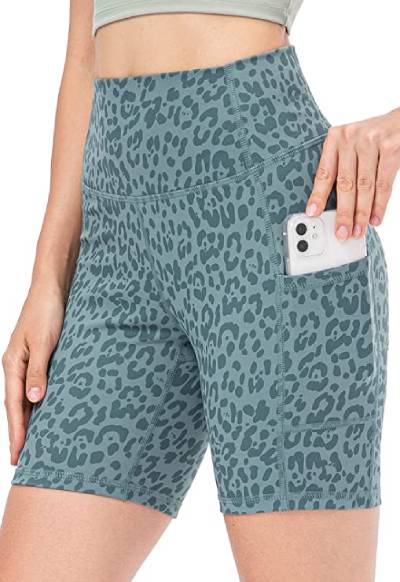 Best Pocket Biker Short alternative:
Lavento Women's High Waisted Biker Shorts 6 Inch - Active Workout Yoga Running Shorts with Pocket...
See latest price
There are far less color options for lululemon's Align High Rise Shorts with Pockets. This alternative is under $20 and has a nice big pocket for your smartphone. Plus, the stitching is really similar to the real thing.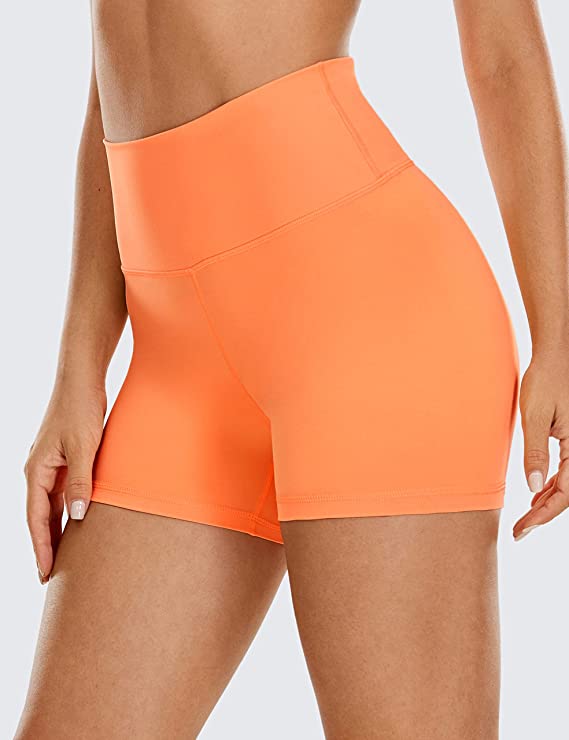 Best Tummy Control alternative:
CRZ YOGA Women's Naked Feeling Biker Shorts 3''/ 4''/ 6''/ 8''/ 10'' - High Waisted Yoga Workout Gym...
See latest price
We've always been fans of CRZ Yoga and this Align short alternative truly feels like a nice quality for the price. The seamless waistband is great for tummy control and the color options are adorable.
Key Takeaways: Lulu Align Shorts are Totally Worth It
Given the technical performance, the feel on the mat, and the versatility for styling, we've found that the Lulu Align Shorts are 100% worth the money. You can wear them to hot yoga multiple times a week and still enjoy the same pair for years to come (with proper washing of course).
There are some great cheap alternatives out there, but once you try them on side-by-side, you realize that there is nothing quite like the real thing.
Namaste!