Imagine slipping into your dream pair of lululemon leggings, feeling the buttery-soft fabric against your skin, and experiencing that perfect fit.
Now, picture yourself getting them at a fraction of their original price – almost too good to be true, right?
Welcome to the world of the lululemon sale.
This isn't just your average clearance event; it's an opportunity to score top-quality workout gear without breaking the bank.
The lululemon sale is like stumbling upon a hidden treasure – except instead of gold, you'll find high-performance yoga pants, trendy sports bras, comfortable hoodies, and so much more!
You don't need to pinch yourself; this is real! So, if you want to update your activewear wardrobe without breaking the bank, read on to learn all about the 'We Made Too Much' sale. I'm sharing my tips, tricks, and top picks to help you shop the lululemon sale like a pro!
Introducing the lululemon 'We Made Too Much' Sale
The lululemon women's clothing sale, commonly known as the "We Made Too Much" event, is a (money-saving) haven for yogis and fitness enthusiasts. This limited-time shopping extravaganza offers an impressive array of cutting-edge athletic apparel at discounted prices.
This lululemon women's sale showcases everything from functional workout gear to cozy loungewear, offering something to suit everyone's needs. And don't worry, lads, you're not excluded; lululemon also offers activewear for men in their 'We Made Too Much' sale.
But what is so awesome about the lululemon sale is that you can find many best sellers from this technical athletic apparel company, such as the Wunder Train High Rise Leggings or Align High Rise Leggings 25″.
It is also super easy to create matching sets. For example, you can pair the Free Race Length T-Shirt with the Speed Low-Rise Lined Shorts 2″ in a vibrant Kelly green shade.
When navigating through this sale, it's essential to understand how lululemon organizes its products.
They use different strategies, including listing lululemon women's multicolor shirts by newly listed price + shipping costs. This makes it easy for shoppers to compare prices and find amazing deals.
You'll also notice 'highest price lowest price' tags indicating the highest and lowest price tiers, which allow you to filter options based on your budget.
Additionally, each product page displays estimated retail prices alongside reduced rates so you can see exactly how much you save with each purchase.
Key Takeaway:
Get great deals on high-tech athletic apparel during lululemon's 'We Made Too Much' sale. Whether you're into workout gear or loungewear, this event is a treasure trove for fitness enthusiasts and fashion lovers alike. Take advantage of their intelligent shopping tools like price tiers and search filters to find the perfect fit at unbeatable prices.
Sorry about this, but I've got to say it:
The point of lulu's "We Made Too Much' sale is that it's for overstock items, meaning these items I'm recommending can go out of stock at any time. But out with the old and in with the new — keep visiting their site each season and those full-priced items you've had your eyes on may also end up on sale!
Top Picks for Women in the 'We Made Too Much' Sale
The women's section of the lululemon sale showcases many standout items that offer comfort and style. Here are some of my top picks.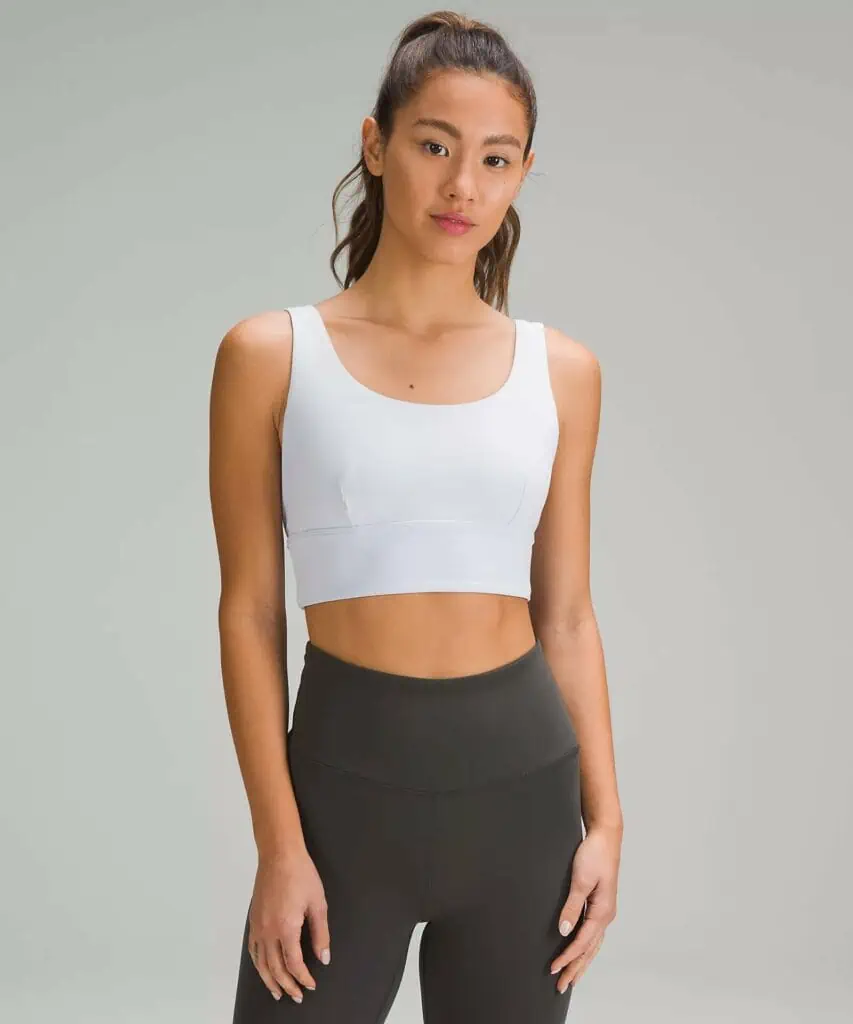 The Align Bra Light Support is known for its incredibly soft Nulu™ fabric. It provides unparalleled comfort during yoga or Pilates sessions and is an excellent choice for everyday wear due to its light support feature. Moreover, it has moisture-wicking properties to ensure breathability, which is essential in physical activities.
This versatile item comes with removable cups and adjustable straps, allowing you to customize the fit according to your preferences. Several styles are also available, from the classic round neck to the V-neck and even the Asymmetrical one-strap Align bra.
Whichever style you choose, you'll enjoy its minimal seams, making it comfortable and flattering for everyone. You can find it in classic black or vibrant colors like wild bluebell.
Wunder Train High-Rise Leggings 25″
The top-selling lululemon Wunder Train High-Rise Leggings offer the ideal combination of performance and flexibility during intense training sessions. They provide great compression while feeling lightweight, making them suitable for hitting the gym or leisurely jogging around the neighborhood park.
The 25-inch length leggings are available with or without pockets. The pocket version is a comfy and durable choice for hiking. You'll have space for your phone and keys (the hidden pocket in the waistband can fit a bank card, ID, loose change, or keys), allowing you to immerse yourself in the nature around you.
Another fantastic feature of these leggings is the hidden inner waistband that allows you to find and maintain the perfect fit, no matter how vigorous your workouts are.
Best Men's Deals in the 'We Made Too Much' Sale
If you're looking for great deals on men's clothing in the 'We Made Too Much' sale, lululemon offers various best-selling athletic wear at newly listed prices. Among these offerings are several standout items that combine functionality with style, such as:
Metal Vent Tech Midweight Half Zip Sweater
The Metal Vent Tech Midweight Sweater perfectly embodies lululemon's commitment to creating functional and fashionable activewear.
The half-zip top features lululemon's innovative Silverescent® technology, preventing bacteria-causing odors from sticking to the garment. Additionally, its seamless construction reduces irritation and increases durability, making it perfect for indoor cross-training or outdoor trail runs.
Not only does this mid-weight zip-up excel in functionality, but it also looks great. Its sleek design and strategically placed mesh ventilation zones ensure optimal breathability. Plus, it effortlessly transitions from gym attire to trendy streetwear.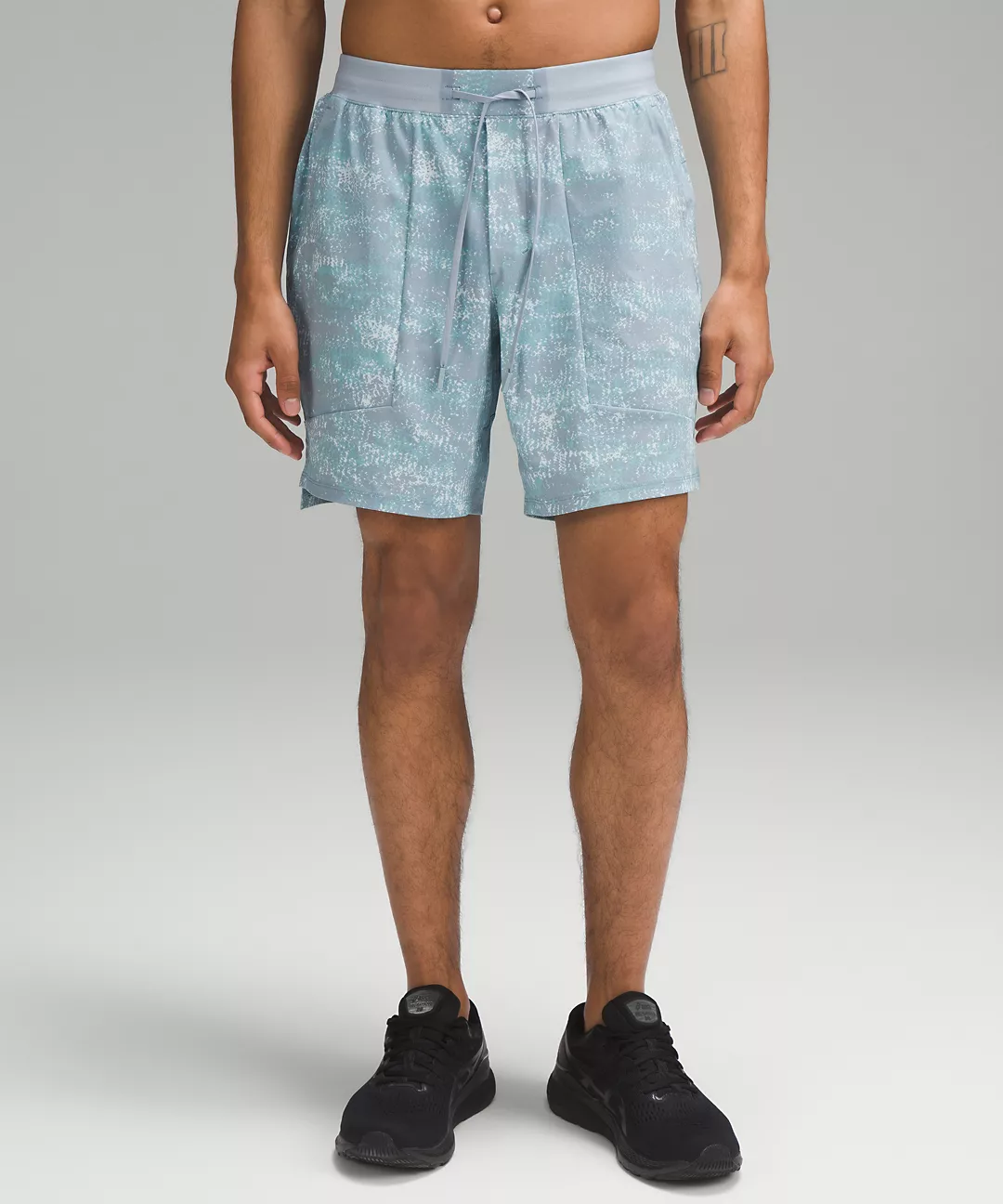 The Licence to Train 7″ shorts aren't just made to look good; they're designed to enhance your workout experience. They have special technology, including a breathable liner, that helps to wick away sweat.
In addition, the stretchy but durable fabric allows you to move freely during your workouts while protecting you from rough surfaces.
Bags & Accessories Worth Checking Out
Don't miss out on exploring the bags and accessories available during the lululemon sale. The 'We Made Too Much' event also features a variety of accessories that can enhance your fitness routine and lifestyle.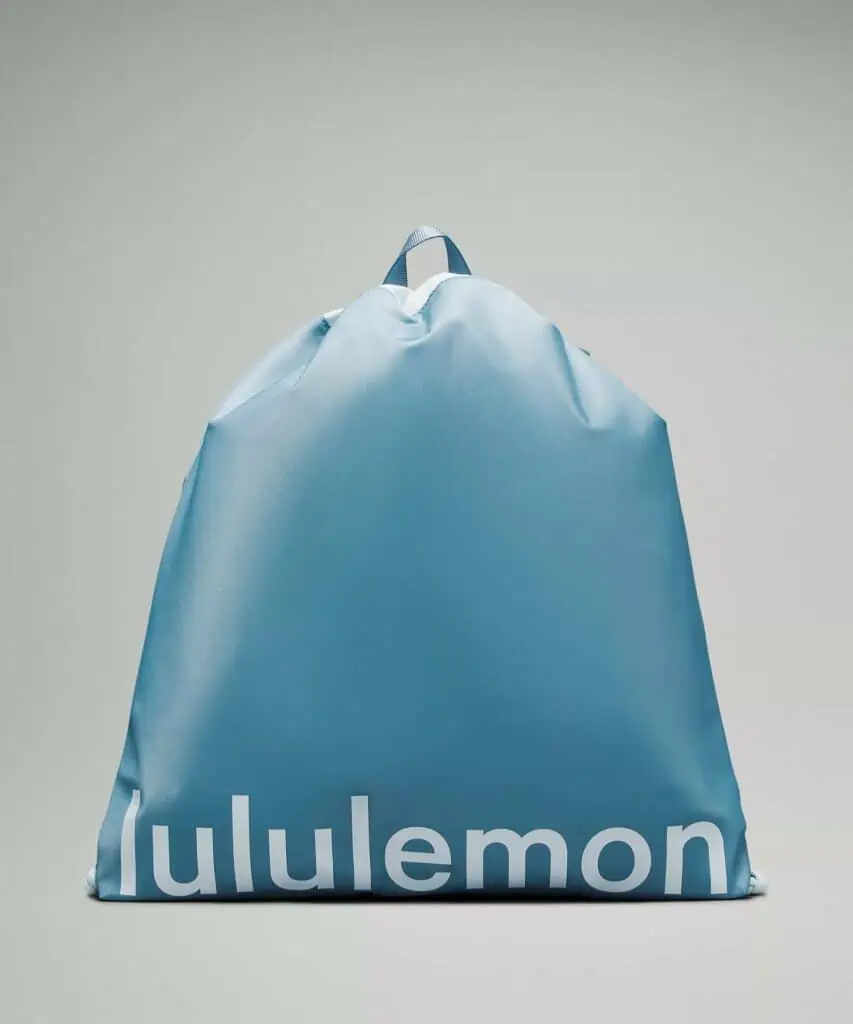 The Lightweight Gym Sack 13L may look like a simple drawstring bag, but its unparalleled durability means it will last years, even if you hit the gym daily. This is because it is specifically designed to withstand everyday use, whether you're running errands or attending regular fitness classes.
Moreover, as it's made from water-repellent fabric, this bag is suitable for outdoor workouts. You can also take it to the pool and not worry about your belongings getting ruined if water splashes on it.
It also offers multiple pockets, including an exterior zippered one, perfect for securely storing essentials like keys and smartphones while on the move. There is also an interior pocket to keep small items separate from your clothes and towel. Finally, its compact design ensures convenience without hindering activities such as jogging or biking.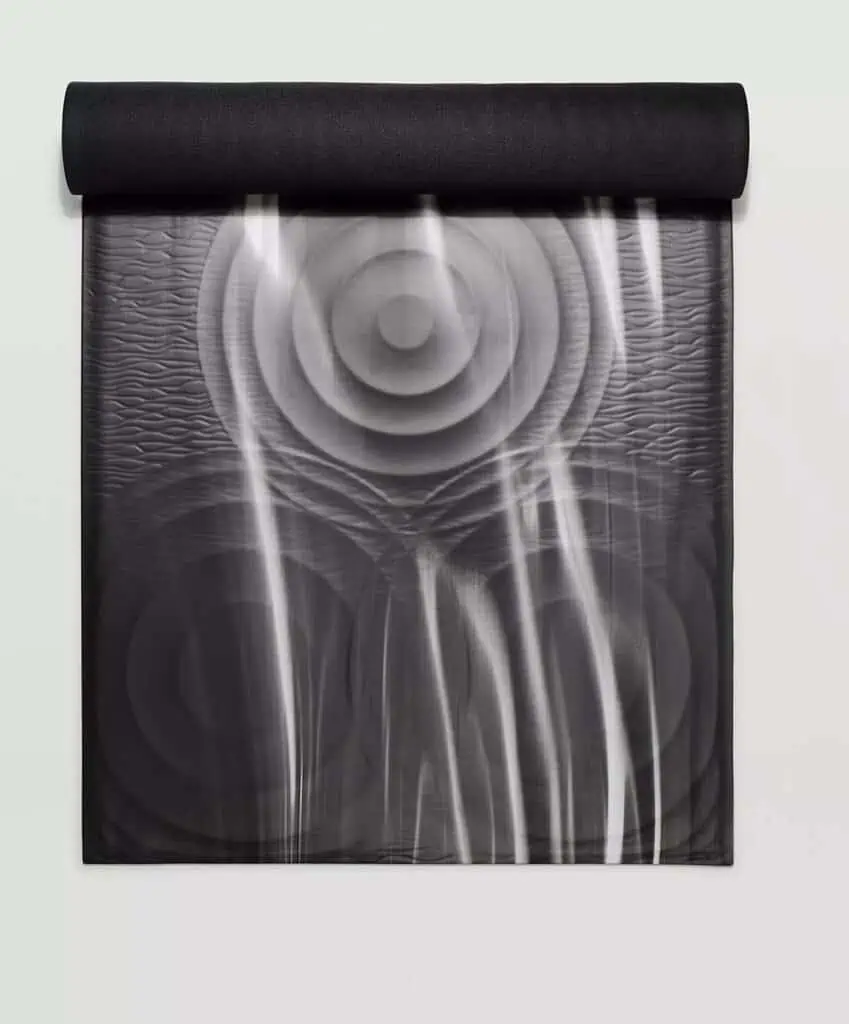 Do you love lululemon's high-quality yoga mats but can't fork out over $100 for one? Then, you'll be thrilled to hear the incredible Take Form Yoga Mat is part of the lululemon sale.
The mat is made With FSC-Certified rubber, creating a non-slip surface that provides excellent grip during complex poses. For even more grip, consider investing in some non-slip gloves.
But what is most unique about this mat is the innovative 3D texture. Designed to help you connect deeper with your body, the unique textured surface enables you to move around with your eyes closed or gaze fixed without losing balance or grounding.
Tips to Maximize Your Savings with 'We Made Too Much'
Photo credit: Artem Beliaikin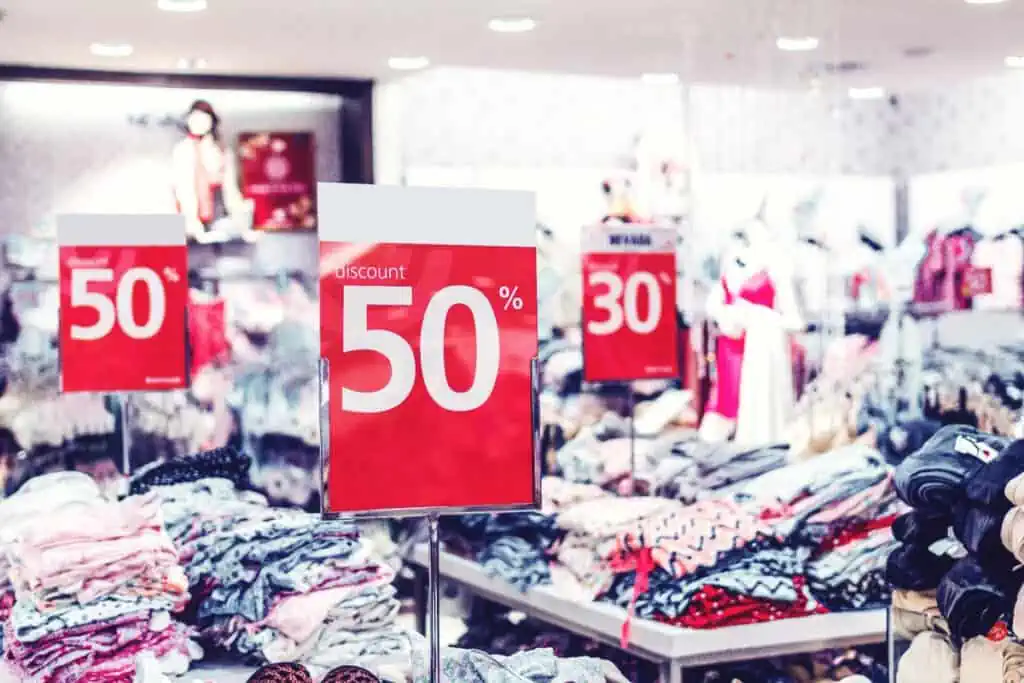 If you want to maximize your savings at lululemon, it's important to understand how to navigate their sales events. It's like mastering a challenging yoga pose – it takes practice and understanding, but the rewards can be significant.
Decoding Pricing
During these sales events, it's crucial to grasp the pricing structure. Items are listed from highest to lowest price, but keep in mind that prices may vary based on factors like size or color – similar to when browsing through different options for purchasing multicolored shirts from lululemon Women's collection. Moreover, you may find some colors are included in the sale while others are not, so be careful.
Frequent Updates Check-ins
Also, note that lululemon updates its sales inventory regularly. So you never know when new gems might appear or when the size of an item you have your eye on becomes available. Therefore, I recommend frequently checking the lululemon website during sales periods.
If you have your eye on popular products like the Align high-rise leggings, which tend to sell out quickly, don't lose hope if they disappear from sight. Many people add these products to their cart but then do not complete the purchase. So, items may reappear later when another customer's cart expires.
Leveraging Filters & Comparison Tools
If you're having trouble finding specific items like a tiered pleats tennis dress or a large reusable shopping bag, you can use search filters on the left-hand side of the page to help streamline your results. For example, you filter by:
Category
Size
Color
Features
Activity
And more!
The filters feature is one of the best ways to save time, narrow down your choices, and find exactly what you need.
Key Takeaway:
Getting the hang of navigating through the lululemon 'We Made Too Much' sale is like mastering a yoga pose – it takes practice and understanding. Be smart about pricing, check for updates regularly, use filters to narrow down your choices, and take advantage of comparison tools to get the most bang for your buck.
FAQs on How to Shop lululemon Sale
Does lululemon always have sales?
Absolutely! lululemon constantly offers sales through their 'We Made Too Much' section, where they list discounted prices on overstocked items.
What time does lululemon have its Thursday sale?
lululemon usually updates its 'We Made Too Much' section around 6:15 a.m. EST every Thursday. However, please note that this timing may vary slightly.
What sales are currently happening at lululemon?
You can find the current sales at lululemon in their 'We Made Too Much' section, which features a variety of discounted clothing and accessories.
Why is Lulumeon so pricey?
lululemon's higher price point reflects its premium materials, innovative designs, and commitment to sustainable practices. lululemon is a premium technical athletic apparel company and their products are designed with durability and longevity in mind.
Final Thoughts
Stumbling upon the lululemon sale feels like discovering a hidden treasure trove of high-quality athletic attire.
The 'We Made Too Much' event brings together an impressive selection for both men and women, offering unbeatable bargains on a wide range of items, including high-tech yoga pants and tank tops.
Now you know how to navigate this unique shopping opportunity and find the best deals, what are you waiting for? Head over to the 'We Made Too Much' page now and nab some incredible bargains that will make your friends jealous!