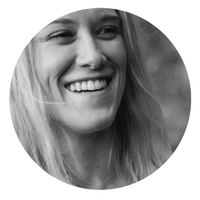 "From my first talk with Brandon I gained a lot of clarity and direction. I loved the structure of our weekly strategy sessions and his flexibility to work with my schedule. I feel like I've made a year's worth of progress in just a couple months!
Brandon helped me break down my ideas into manageable pieces, provided accountability, encouragement, and invaluable resources. I feel empowered and fully capable to move forward on my own. Connecting with Brandon and Anne made me realize how fully capable I am and that designing a website and starting a business can be fun and rewarding."
-Michelle Desch, Traveling yoga teacher at MichelleDesch.com
"After working with Anne & Brandon, my yoga business has completely turned around! Teaching a load of classes per week and hosting workshops specializing in yoga for trauma, studying too!"
-Jen Stuart, Yoga for Trauma at Jen-Stuart.com 
This is such a great opportunity to get help, support, and understanding if you're a yoga teacher and have no idea how things work online. Brandon will help you with practical tips and explain everything in such a nice and calm way that you'll feel: "OH YES! Of, course I can." Thank you very much, Brandon! 🙂
-Aleks Nikolic, yoga teacher, healer, podcaster at MagicalLifeOfAleks.com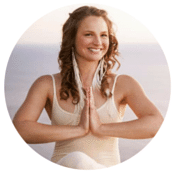 "It felt as if someone came into my brain, cleaned & organized my thoughts & gave me a clear direction on how to proceed.
Brandon is also one of the most personable people I have met, and really loves what he does & that really comes through and makes the whole experience enjoyable.  He also will check in with me every so often to see how I am progressing with my plan.
– Serra Lynn Smick, Yoga Teacher and Sacred Medicine Priestess 
"
Brandon was the first person to convince me that I could benefit greatly by online marketing, without 'selling my soul'.
The cyber world has always been a bit overwhelming to me, but he helped me understand that by using a few tools effectively, I could capture a wider audience without becoming a slave to my computer."
–Kirk Angelo Blaker, founder of Synergy Acro

  -Sofiah Thom, Yogini, Sacred Movement Artist, Co-founder of Danyasa & SofiahThom.com
"Anne and Brandon have been nothing short of wonderful throughout my journey. They taught me everything I need to know about creating & promoting my traveling yoga business. The resources and step by step guides have helped me so much, on top of checking in on my progress often. It's rare to find a business that truly helps other people's dreams come true. They should be at the top of your list. I highly recommend them!"
-Brytta Byers, Traveling Yoga Teacher at XanaduYoga.com
"I learned more in an hour with Brandon than I did in an entire semester of college."
-Krystal
Thank you Brandon for the support and for the insights you gave me on how to start my yoga and women's circle business and become visible. Excellent!
-Ioanna Margaroni
Brandon was knowledgeable, passionate and COMpassionate. I left with a clear idea of the steps needed to take my career to the next level, and feel that his services will save me a significant amount of time and energy. I didn't feel rushed, I felt "heard" and I left excited about the future.
-Taylor Joy Marks, yoga teacher in Austin, Texas
"Thanks Brandon! I gained a lot of useful information and validation from our call. All the ideas that were swirling around in my mind came to life after our conversation. Looking forward to working with you."
-Amina S
"Thank you Brandon! To say I found our session useful wouldn't do it justice. The conversation and questions you asked have prompted soul searching for me and I was amazed how quickly you grasped my situation. You clearly have a ton of insight and practical ideas for yoga entrepreneurs. Your passion for living a purpose driven life and helping others to do the same are truly inspiring. Thank you thank you thank you! Namaste."
-Veronika K, yoga teacher in London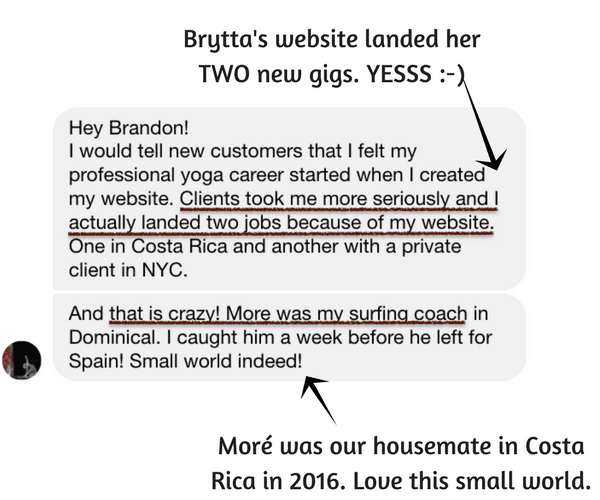 Shameless love from our "Create Beautiful Yoga Websites" students (online course)
"My professional yoga career started when I created my website. Clients took me more seriously and I actually landed 2 teaching jobs because of my website. One in Costa Rica, the other in NYC." –Brytta B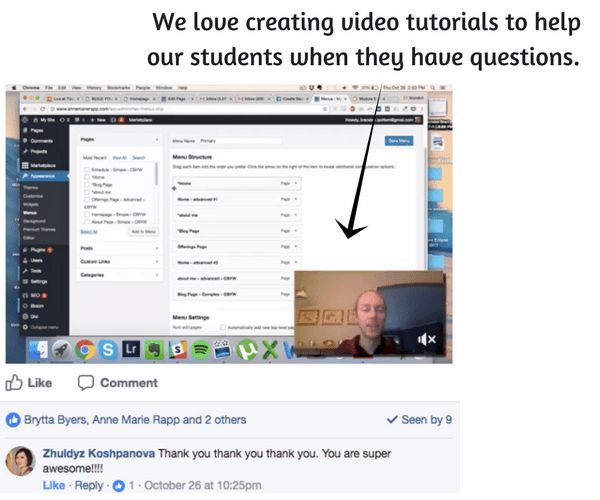 "The private Facebook Group is great and I would LOVE to be an admin if you need one." –Brytta B.

"Just started, but the first three modules are great!! Can't wait to understand more and keep on moving." –Melody J.
"You guys rock and thank you again for following your dreams and creating these things so others can too!" –Nicole S.
"Thanks so much for letting me be a part of this! Very informative and in depth." –Megan K.