We believe yoga teachers are hugely beneficial to the communities they serve.
We've observed the benefits yoga provides in our own lives, and we've witnessed yoga teachers enrich countless other people's lives.
We also know being a yoga teacher is challenging.
In the public's eye, you serve your students as an asana instructor, a life coach, a sometimes even a therapist. Behind the scenes, you're an entrepreneur who must also take care of yourself financially and spiritually.
You're expected to balance these two opposites with grace.
You're also expected to constantly learn new skills and improve your "toolbox" to continue to serve your community.
This is where we come in…
In our previous lives, we spent a combined 13 years in Corporate America. We've excelled in various marketing and sales roles, consulted for technology companies, and ran a 100+ employee newspaper.
Although "life was good" during this period in our lives, we both knew something was missing.
We went through yoga teacher training, quit our jobs, and started traveling while practicing and teaching yoga.
It was a really wild time in our lives! Having fun, making connections, and getting closer to our purpose.
It wasn't all good, though… We made countless mistakes while trying to build our business. One month, we were flying high; the next, we questioned what the heck we were doing with our lives! We almost gave up several times.
Thank goodness we didn't!
Fast forward 3 years, and we've finally landed on our real purpose. (and it feels good)
Our Purpose: Help yoga teachers build a profitable and sustainable business (without selling their souls or overworking themselves).
Ok, great! How should I get started?
Start by downloading one of our free gifts below…
Mindful Marketing Resources for Yoga Teachers [Free Gifts]
What our clients are saying about us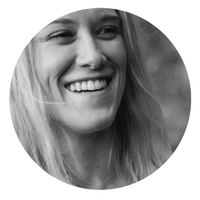 "From my first talk with Brandon I gained a lot of clarity and direction. I loved the structure of our weekly strategy sessions and his flexibility to work with my schedule. I feel like I've made a year's worth of progress in just a couple months!
Brandon helped me break down my ideas into manageable pieces, provided accountability, encouragement, and invaluable resources. I feel empowered and fully capable to move forward on my own. Connecting with Brandon and Anne made me realize how fully capable I am and that designing a website and starting a business can be fun and rewarding."
-Michelle Desch, Traveling yoga teacher at MichelleDesch.com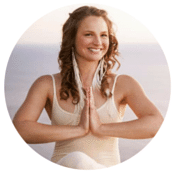 "It felt as if someone came into my brain, cleaned & organized my thoughts & gave me a clear direction on how to proceed.
Brandon is also one of the most personable people I have met, and really loves what he does & that really comes through and makes the whole experience enjoyable. He also will check in with me every so often to see how I am progressing with my plan.
– Serra Lynn Smick, Yoga Teacher at SerraLynnSmick.com
"Brandon was the first person to convince me that I could benefit greatly by online marketing, without 'selling my soul'.
The cyber world has always been a bit overwhelming to me, but he helped me understand that by using a few tools effectively, I could capture a wider audience without becoming a slave to my computer."
–Kirk Angelo Blaker, founder of Synergy Acro

-Sofiah Thom, Yogini, Sacred Movement Artist, Co-founder of Danyasa & SofiahThom.com
"Anne and Brandon have been nothing short of wonderful throughout my journey. They taught me everything I need to know about creating & promoting my traveling yoga business. The resources and step-by-step guides have helped me so much, on top of checking in on my progress often. It's rare to find a business that truly helps other people's dreams come true. They should be at the top of your list. I highly recommend them!"
-Brytta Byers, Traveling Yoga Teacher at XanaduYoga.com
"I learned more in an hour with Brandon than I did in an entire semester of college."
-Krystal J, Yoga Teacher in Minneapolis, MN.
Work with Anne and Brandon
Interested in improving your life as a yoga instructor and entrepreneur?
We created an online course that shows yoga teachers how to create a beautiful website without needing any prior technical skills. We walk you through it every step of the way! Not only do we teach the website creation process, but we also teach the business and marketing skills required to THRIVE as a yoga entrepreneur.
If this sounds like something you might be interested in, leave your information here , we'll send you a free gift today and you'll be the first to know when we re-open the online course for new students 🙂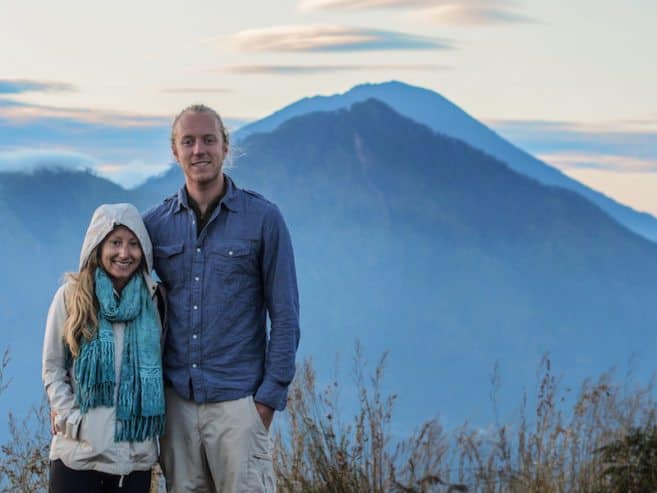 Thanks and Namaste,
Anne and Brandon
—
Co-founders, TheYogaNomads