Are you wondering how to spot fake lululemon?
Maybe you've found your dream lululemon piece of clothing at a discounted rate and you're unsure if it's too good to be true. Or you just simply want to make an informed purchase and know you're getting the *true* lululemon quality.
No matter what the case is, here you'll find all the information you need to not get fooled and uncover counterfeit pieces! Because let's be honest, there are many of them out there.
How to spot fake lululemon: Why to even watch out for counterfeit sellers?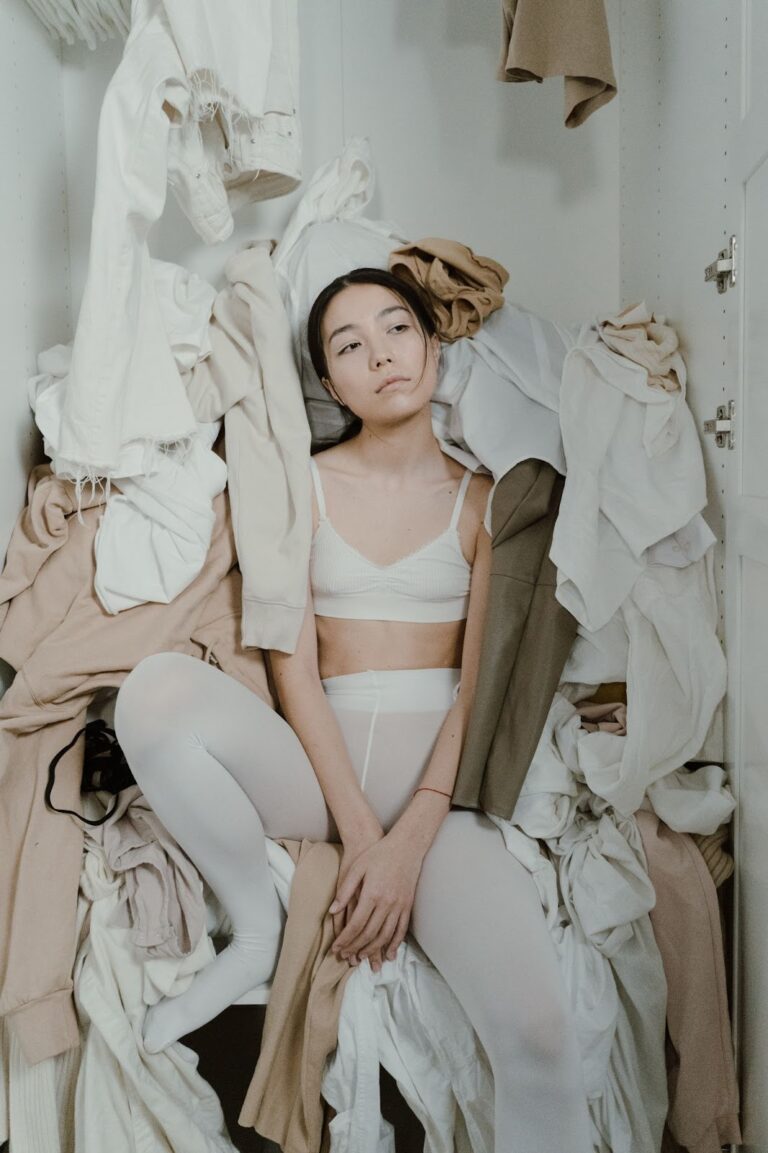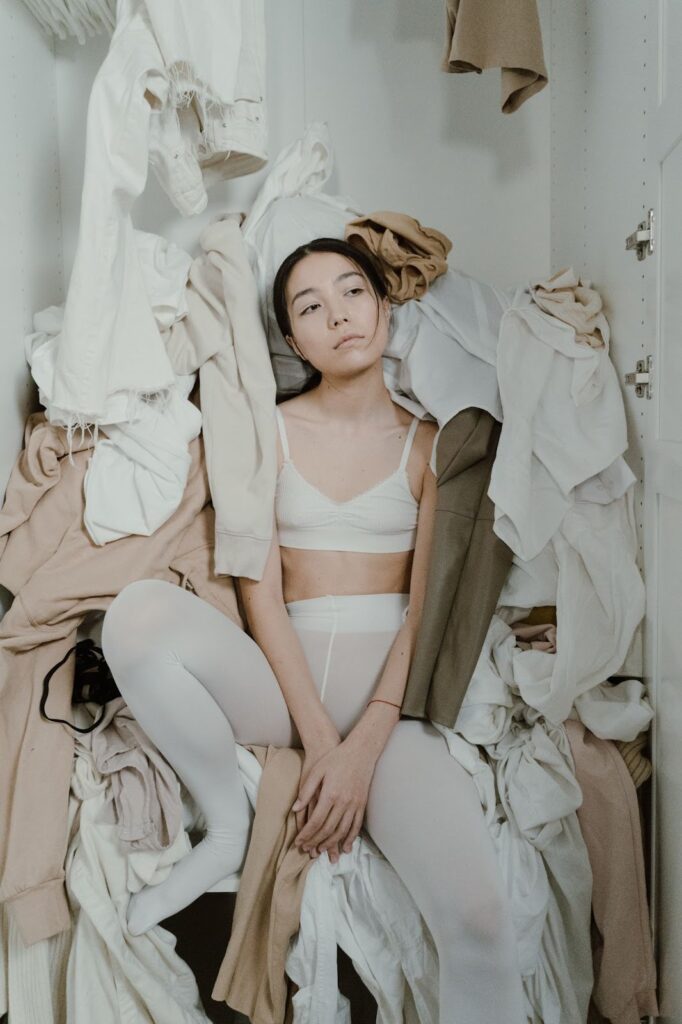 The authentic lululemon offers an outstanding garment quality that performs on the mat and go. No wonder we're all obsessed with it and formed a lululemon cult of yogis and fitness enthusiasts.
However, since their brand is now recognized all over the world, many people pretend to sell true *yet discounted* Lulu, only to steal your money, give out cheap low-quality clothing, and never talk to you again. The worst? Once they have your money, no matter what you do, you'll probably never hear from them again and end up with a garment worth pennies.
To prevent this situation from happening, we share all the tiny in-depth details on how to spot fake lululemon and avoid scammers.
You ready? Let's dive in!
The smart ways to verify the lululemon authenticity
To ensure the piece you're about to buy is authentic, we recommend looking closely at these various aspects:
Hangtag (position, content, material)
Rip tag (sewing, material, content)
Quality (fabric, elasticity)
Stitching (Is it the same style everywhere?)
Size dots (material, placement)
Color (Does lululemon *actually* produce their authentic garments in this color?)
Seller reviews (Do the reviews come from real people? Are they all positive?)
Logo (Does the logo look trustworthy?)
So, now let's break them all down starting with the first one:
1- Hang Tag
Hangtag applies to the rectangular cardboard tag with the product name and information. Usually, you'll find it attached to the left piece of clothing. However, if it's attached to the rip tag (the one supposed to be ripped off from your garment) it's very probably a FAKE.
On lululemon authentic pieces, you'll find it hanging most commonly on the left side. Here's where you'll see it with each piece of Lulu clothing:
Tops – Left lower end of the top (close to the hip)
Bottoms – Below the waistband seam on the left side
Sports bras – the low end of the bra on the left
Besides being attached to the rip tag, a fake hangtag will usually contain
spelling errors ('Lycara' instead of Lycra, 'Crup' instead of 'Crop')
alignment issues
the content might be written in a weird font
the QR code might be off
the wrong fabric listed on the hangtag
too much spacing between paragraphs
Before buying anything New With Tags (NWT), always ask the seller to send you photos of the hangtag so that you can check authenticity.
2- Rip Tag
Rip tags are the long white tags attached to the seam of the garment. They're supposed to be easily ripped off by hand (hence the name) and if you need scissors to remove them, it's probably fake.
Yet, according to Forulu, lululemon produced a few batches with rip tags sewed onto the fabric so don't take this as a 100% sign of a fake.
And forget the shiny & silky smooth rip tags. Authentic Lulu tags have a rough texture and similar feel to a paper.
The rip tags on counterfeit pieces will usually come with:
weird spelling errors such as lululemon Athleticá (should be only lululemon or lululemon Athletica without ' above the second A)
wrong capitalization: eg. china instead of China
text isn't aligned in the center (either too much to the left or right)
strange fonts (especially of the size)
nonexistent or wrong color code
fabric that's smooth like a ribbon (by texture)
missing lululemon logo on rip tag
space missing between the text ('30%lycra' instead of '30% lycra')
3- Quality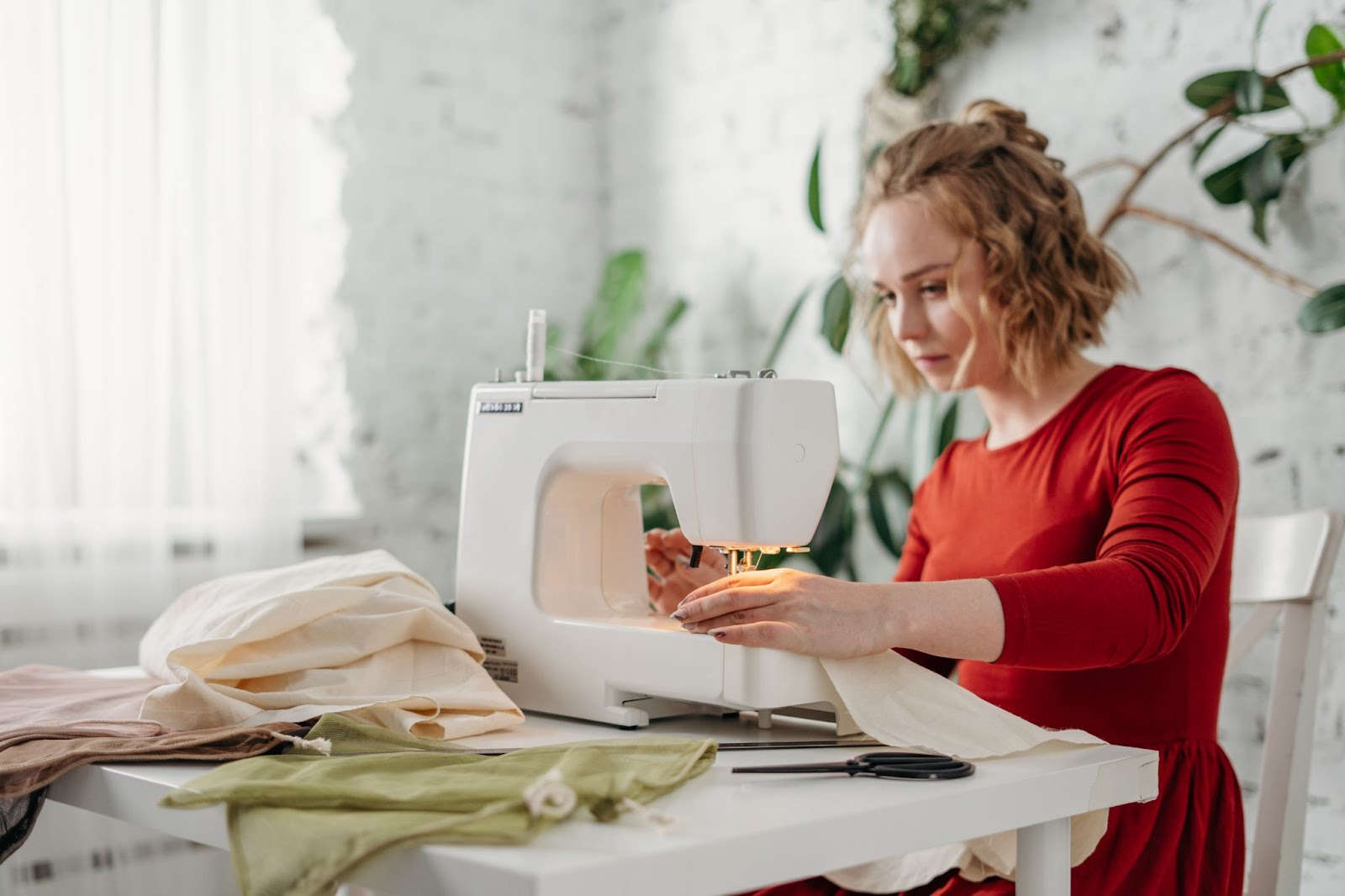 The main thing that's different with fakes is their QUALITY. lululemon puts a massive amount of effort into innovating their clothing and even performing experiments on the gear with humidity-controlled chambers and high-end exercise machines.
The fabric of fakes is usually very rough, prone to piling, and loses its shape with each wash and wear. It might even stretch to a point that you can't wear it anymore.
A clear sign of a counterfeit piece is the quick and irregular fading of colors. Expect the colors to fade more in some places than others. And don't even try to leave it under the sun for too long if you don't want it to bleach.
4- Stitching
Does the quality of the seam seem a little off? Look closely at the distance between the stitches to see whether your piece is a real Lulu or not. Also, if the threads of the seam come in a different color than the fabric, it's a clear sign your garment is counterfeit.
5- Size dots
As a loyal fan of Lulu apparel, you know all of their clothes have little size dots on each piece of their garment. Now, let's have a deeper look at what the authentic size dots really look like.
Firstly, usually, you'll find them in the inner pockets of your clothing. Here's the proper location for each piece:
Bras – In the left bra pocket
Leggings – In the inner pocket on the left side or at the back of the waistband's inner lining
Shorts – In the left zip pocket or the back zip pocket
Tights – If they have pockets, it will be inside the left pocket
Size dot design
The look of the size dots varies depending on the release date of your garment. Older ones are only small white dots with a size number printed on them. The newer ones contain more info – e.g. release date. However, in any case, they never come with plastic film over them.
If they do, you can be sure it's a fake piece.
6- Color & Pattern
You'd be surprised but many fake pieces come out in colors that the authentic Lulu never even made! Before buying a garment, check out Lulu website (lululemon.com) if this item exists in this color. If not, run!
7- Seller reviews
Before buying anything online, always check the seller's reviews. Many of them might be selling a combination of authentic and fake Lulu garments to prevent getting caught. If you see some negative reviews saying the buyer's selling fakes, report them to the platform authorities and find a different seller. Buy only if you 100% positive reviews.
8- The reflective logo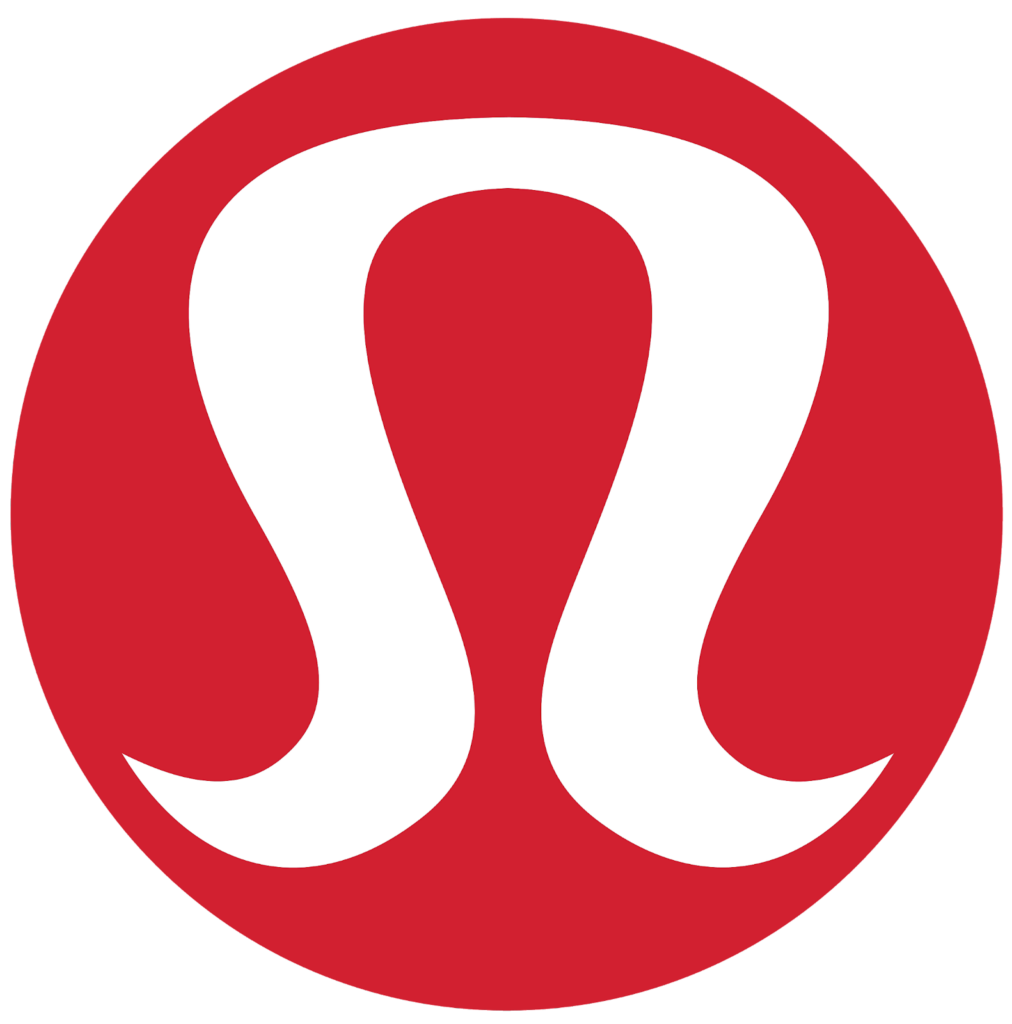 If the reflective logo is elongated, less circular, lacks the reflective quality, and seems overall a little off…it's not an authentic lululemon logo. Also, on counterfeit pieces, the logo peels off easily only after a few washes.
Yet, keep in mind the male logo is a little different. So, if the gear is made for men, it might still be authentic. Just make sure to compare it thoroughly with real Lulu items.
FAQ
Do fake lululemons have size dots?
Yes, they do! However, they're different. Fake Lulu pieces will often have their size dots in the wrong place (and not in the left pocket as we mentioned above) and come with a plastic film over them.
Do all lululemon have size dots?
Yes, and here's where you'll find them with each piece of clothing:
Bras – In the left bra pocket
Leggings – In the inner pocket on the left side or at the back of the waistband's inner lining
Shorts – In the left zip pocket or the back zip pocket
Tights – If they have pockets, it will be inside the left pocket
Does Aliexpress sell real lululemon?
No, we wouldn't rely on Aliexpress as it's filled with fake products. Even if the page seems convincing and guarantees authenticity, don't trust them. Aliexpress steals photos from lululemon's website and claims they sell wholesale Lulu at a discounted cost.
But the truth is lululemon sells their authentic products only at their stores, their website, and a few selected studios. If you're not sure whether or not to trust Aliexpress have a look at the reviews here, and here. Our recommendation? Avoid, avoid, avoid!
Is lululemon ever made in China?
Yes, Lulu produces their clothes in cut-and-sew facilities in 55 countries including China, Taiwan, Japan Vietnam, Cambodia, Haiti, and more. Their clothes are responsibly manufactured and regularly assessed for worker safety and sustainability.
However, if you accidentally purchase a fake, you're supporting fast fashion, short-lasting clothing that eventually turns into environmental waste. And since it's so cheap, the factory workers may not have even been paid fairly.
If you care about work conditions, sustainability, and your skin being able to breathe, this is another reason to *really* avoid buying fake.
Why are lululemon prices so high?
It takes quite an investment to produce clothing based on 'science of feel' (as they call it) – with signature fabrics, body complimenting fit and superb quality.
Their business philosophy is to "elevate the world from mediocrity to greatness" and it shows in their products and customer service as well. Yet, to achieve this, they need fair financial support from us, the customers.
This is also why cheap fake lululemon products can never provide the same level of quality and durability. If you wish to buy discounted items, check out the websites below (Lulu approved) or wait for their "we made too much" sale ( as they never call their sales 'sales').
Safe places to buy original lululemon yoga wear
You can buy new lululemon items at lululemon stores or via their official e-shop. There are also a few Lulu outlet stores and you can to search for their location here.
Don't get fooled by these retailers (websites to avoid)
Here are some websites known for selling fakes. Avoid these places at all costs.
AliExpress – As we mentioned above, AliExpress is filled with fake products produced in China and their ratings are showing so as well. (Be careful of their fake ratings on their site too)
Amazon – If you see lululemon products on sale on Amazon, it's fake. Skip Amazon to save yourself the trouble.
Other common websites with counterfeit Lulu are these:
If you see an e-shop selling counterfeit lululemon clothing, report it to GEC (Guest Education Centre) and they'll make sure to get the website shut down.
Low-budget ways to get *TRUE* lululemon's
If you'd like to get a cheaper lululemon gear, here are your best options:
Look for second-hand garage sales focused on yoga & fitness apparel in your area. If you find a Lulu product in a good condition, it's probably authentic. But always verify the details we listed above – logo, stitching, type & quality of the fabric, etc.
Here on their 'We Made Too Much' website section you'll find lululemon discounted items ranging from 10-70% off. If you're shopping in-store, look for the 'markdowns' as they never use the word 'sale'.
"I bought a fake lululemon. Now, what?"
Once you verify your products and you're sure it's inauthentic, here are the steps you can take:
Assess your payment method
Did you pay with cash, EFT, Paypal, or a Paypal gift card?
Did the purchase have a guaranteed option to get a refund?
Call the authorities & explain your problem
If you paid with cash and there's no guarantee to get a refund, you won't probably see your money anymore. If you used an EFT payment, the chance is still low but you can call your bank and have them help you try to solve the issue.
If you purchased your fake lululemon product with Paypal, you're in luck! Just contact their support and explain your problem. If they see that returned the product and the seller is unresponsive, they'll refund your money asap. The same goes for Paypal gift cards.
Report the seller to GEC
Make sure to report the seller to Guest Education Centre and have their website/listing shut down.
Hopefully, by now you're a confident lululemon expert and you can spot fake Lulu!
No matter what brand you buy, there's always someone going to be selling counterfeit items and trying to fool people. Yet, now, you know what to look out for (the tags, logos, fabric, etc..) and can use your power as a customer.