Did you know that yoga blocks can help you to improve your practice by setting your body up with the right alignment? This simple tool, which is the shape of a brick, can really change the way you strengthen and stretch your body!
The problem is, there are hundreds of yoga blocks available for sale in stores, and online, and they are made with many different materials.
So if you have been wondering about the difference between a foam block, wooden block, bamboo block, or cork block, then we have the answers for you.
Tried and tested by many yoga experts, teachers, and also by a number of beginners, here is our top pick of yoga blocks worth investing in!
In a hurry? Here's a quick comparison:
Product's name
Material
Size
Weight per block
Price
More Info

All occasions


Manduka Yoga Cork Block - Yoga Prop and Accessory, Good for Travel,...
Cork
4" x 6" x 9"
2 lb
$$
See latest price

Yogis on a budget


Lotuscrafts Yoga Block Cork Supra Grip - Ecologically manufactured - 100%...
Cork
3" x 5" x 9"
1 lb
$
See latest price

Comfort


Hugger Mugger 4 in. Recycled Foam Yoga Block - extra dense and firm, made...
Recycled EVA foam
4" x 6" x 9"
0.8 lb
$
See latest price

Travelling


Gaiam Yoga Block & Yoga Strap Combo Set - Yoga Block with Strap, Pilates &...
EVA foam
4" x 6" x 9"
0.14 lb
$
See latest price

Yogis who want extra stability


Hugger Mugger Bamboo Yoga Block
Bamboo
4" x 6" x 9"
2.2 lb
$$
See latest price
The Best Yoga Blocks on the Market
From cork blocks to wooden materials to a recycled foam yoga block, there is a lot on offer. The best choice for you will depend on your personal preference, just like finding the best yoga mat also depends on how you like to practice. So take a look at the options available and try a few blocks at different yoga studios before you invest in your own pair of yoga blocks.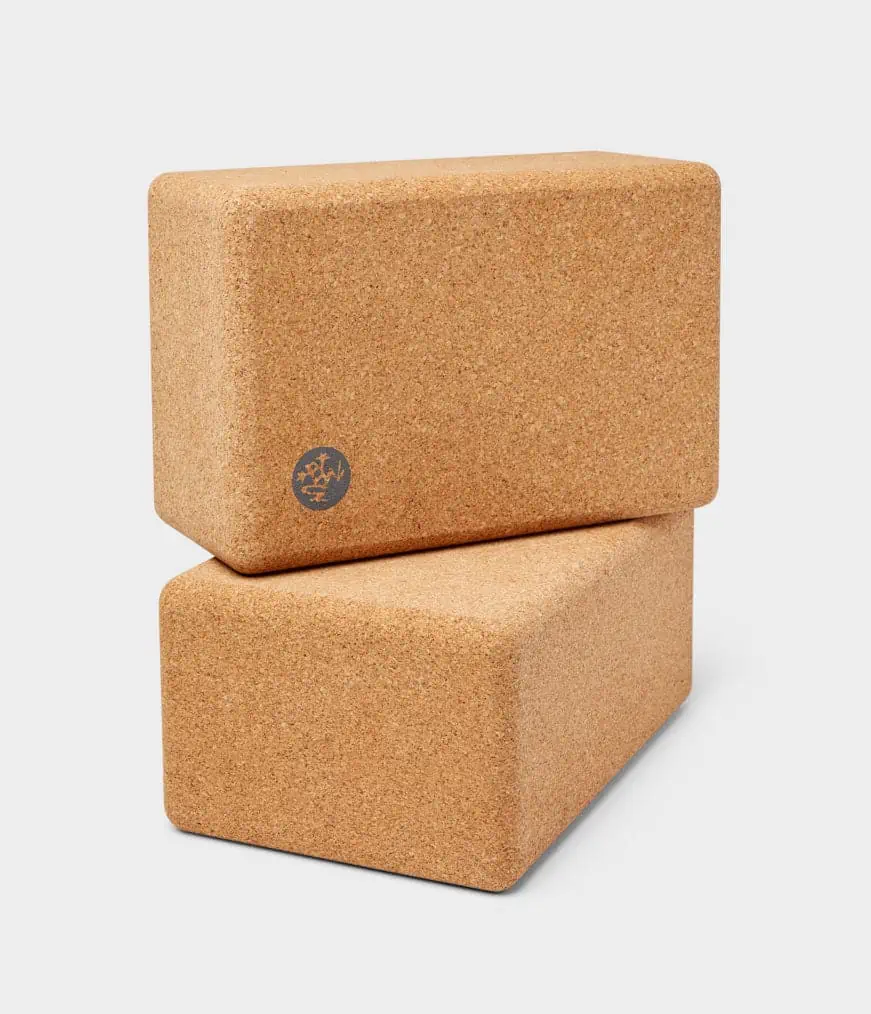 Manduka has a few styles of yoga blocks in their range, but our favorite choice is the Manduka cork yoga block.
Made of sustainable cork, these high-quality yoga blocks have a firmness not found in foam blocks and they allow you to feel secure in the support they generously provide.
The features of this block are the sustainable, fine-grain cork material that weighs less than coarse-grain cork which is commonly used for blocks. The compact cork makes these yoga blocks a resilient solid structure which an easy-to-grip textured surface. With comfortable contoured edges, you can easily use this block on all sides and keep a steady grip around the beveled edges without hurting your fingers.
We think it's the best overall yoga block on the market as cork is an eco-friendly and sustainable material, non-toxic, naturally antimicrobial, and does not absorb odors, just like the cork yoga mats.
Whether you like hot yoga, outdoor yoga, or restorative practice, the Manduka cork block has a slip-resistant surface that will enhance any kind of yoga practice.
Easily wash it after each session by wiping it with a damp towel, and leave it out to dry, out of direct sunlight.
If you like simplicity, sustainability, style, and hi-tech features, the Manduka cork yoga block is the best choice for you. Take a pair of these blocks to your next yoga class and master the yoga poses that have been holding you back.
Pros
Comes as a two-pack of blocks
Made from sustainable and eco-friendly cork material
Most solid and dense blocks compared to other cork yoga blocks
Manduka is a reputable brand
The Manduka block has a non-slip surface
Tried and tested by many yoga studios and yoga students
Cons
The Manduka cork block is higher in price than other cork yoga blocks
If you like the sound of the cork block, but you are on a budget, then take a look at the Lotuscrafts cork blocks. These yoga blocks provide the same features and benefits as the Manduka cork block but are a cheaper variation.
With everything from beveled edges to the non-slip surface area, you will struggle to find a big difference between the Manduka blocks and the Lotus Crafts cork blocks.
They may be a bit cheaper because they are also a smaller size than your standard yoga block, but this also makes them more portable to travel to and from yoga with one or two blocks in your backpack.
The cork is sustainably sourced from Portugal and their online product has hundreds of positive reviews. They are also very similar to the Trideer yoga blocks, but Lotus Crafts still has the cheaper price point.
Pros
A cheaper alternative to the best yoga block, while still proving to be high quality
Sustainable materials from a sustainable source
Good, non-slip surface
Sturdy material
Cons
A little smaller than your average yoga blocks
May not have sufficient space on the blocks if you have big hands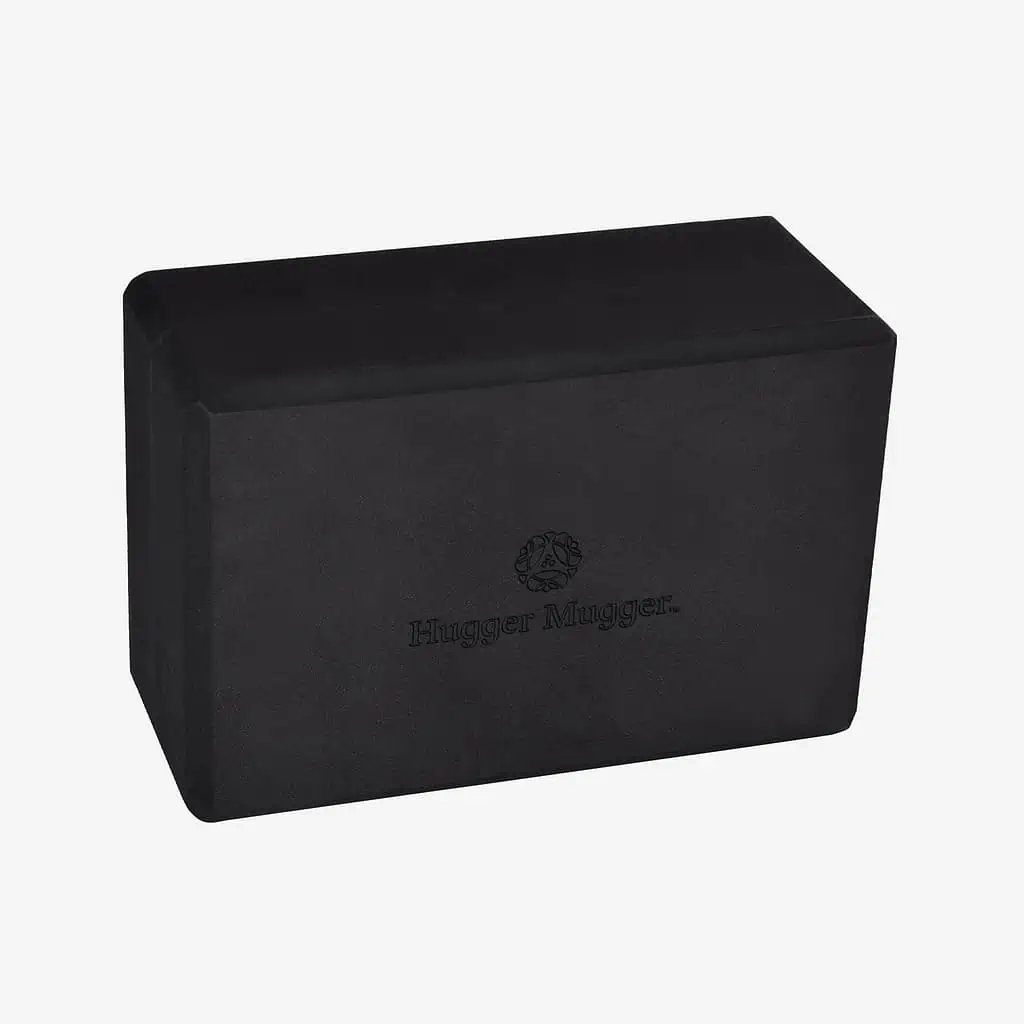 The recycled foam yoga block by Hugger Mugger is one of the best yoga blocks if you want to go for a foam block option!
Foam yoga blocks made from EVA foam are dense and strong and they provide reliable support. Compared to other foam blocks, the high-density EVA foam yoga blocks provide a sturdy base for you to rest one part of your body on, or even to balance with your entire body weight!
Although foam is a plastic material, recycled foam is eco-friendly, long-lasting, and economical. When it comes to the end of its long life cycle, these foam blocks are also recyclable, meaning that the cycle can begin again.
The Hugger Mugger foam yoga blocks have beveled edges that are comfortable for supported poses and the 4″ width provides extra stability.
Like most yoga blocks, simply clean yoga blocks with a damp cloth after practice, and leave them to air dry.
Pros
Sturdy blocks due to the high-density foam
Made from recycled material to make it more eco friendly
Long-lasting and durable EVA foam material
Lightweight and easy to transport to and from yoga studios
Latex free
Beveled edges for comfort
Cons
Eva foam yoga blocks will still break down into microplastics over time
Budget Foam Yoga Block: Gaiam Yoga block
So, if you like the features of the lightweight foam blocks, but you want a cheaper (and even lighter) version of foam yoga blocks, then you have to take a look at the Gaiam essentials yoga block! These are yoga blocks crafted with transportability in mind.
With a feather-like weight, Gaiam's yoga block is lacking a little bit of stability, but this is to be considered with such a bargain for a block and strap set! (A yoga strap is another kind of yoga prop that is commonly used in yoga classes to deepen stretches.)
With beveled edges and non-slip surface area, the EVA foam in the Gaiam yoga block is a great choice to support beginner yogis in more challenging poses. They are gentle on the wrists and comfortable for your yoga practice.
Unlike cork, a foam block may become a little slippery in hot yoga due to the excessive sweat that this sweaty style of yoga induces. To eliminate this issue, simply place a small handtowel over the block when using it in a hot yoga session.
Pros
Comes as a block and strap set (bonus yoga prop!)
Very affordable with two blocks for the price of one!
Eva foam yoga blocks are very lightweight and transportable
Contoured edges for comfort
Cons
EVA foam is a type of plastic, and therefore not the best environmentally friendly choice.
Not the most stable (or best) yoga blocks on the market
There are a few hard yoga blocks made from materials such as bamboo or wood. These blocks are generally heavier, with the Wooden Life bamboo yoga block weighing in at around 2lbs per block.
But, if you want to move away from the foam, and instead choose the fastest-growing renewable material on Earth, then look no further than the Hugger Mugger Bamboo yoga block!
This bamboo yoga block is one of the best yoga props for seasoned yogis as it provides a very hard surface area for practicing challenging poses and balances. The durability of a wooden yoga block is second to none, and this kind of yoga block will last you a lifetime.
With beveled edges for support and comfort, hollow construction to make it a little lighter for transportation, and a satiny finish, these blocks will not disappoint you.
They are the best yoga blocks for environmentally conscious yogis for some species of bamboo grow more than three feet each day!
Note: Wood blocks are not the most comfortable style of a yoga block, and definitely not the lightest considering they weigh a lot more yet are the same as the average yoga block size.
Pros
Environmentally friendly (bamboo is the worlds fastest growing renewable resource)
Solid, sturdy, and durable
Lasts a lifetime
Extra firm compared to other blocks for balance support
Feels like your hands or feet are connected to the floor
Cons
Very heavy at 2.2lbs per block
The hard surface may not be comfortable for beginners
Yoga Block Alternatives:
A curved yoga block is a block with a curved edge, to give the wrists a different kind of support.
The "unblok" by Manduka is a functional, sleek design, and made of high-quality eco-friendly materials. With recycled EVA foam, this revolutionary block will help you unBLOK your practice and deepen your poses this year!
Pros
Gives the wrists support
Can help to stretch the spine
Made from recycled EVA foam
Cons
Not suitable for all yoga poses
Better suited to advanced yogis
The Gaiam yoga block wedge helps to support joints and softens harsh angles during various yoga poses for improving overall comfort and flexibility.
Yoga wedge blocks are alternatives to your regular yoga blocks, but they still provide support for wrists and ankles in need!
Made of lightweight EVA foam, this yoga wedge can be easily transported around your home gym as well as to and from yoga classes. Despite its lightweight properties, it is durable and long-lasting to support your joints.
Pros
Very lightweight and easy to transport
Supports the joints
Cons
Only supports joints and does not help with balance poses
Not as versatile as yoga blocks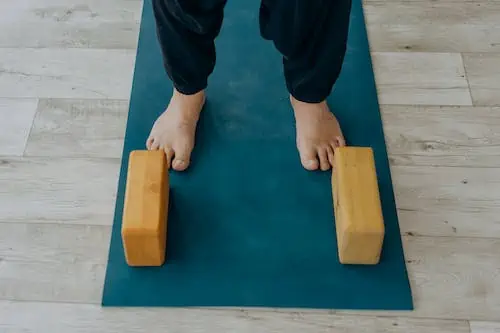 What are Yoga Blocks?
Yoga blocks are one of the most common yoga props used in yoga classes for maintaining proper alignment. They are usually rectangle-shaped and a bit larger than an average brick but they are available in many varying sizes (and modern blocks come in varying shapes too).
The use of yoga blocks ranges from supporting beginners to finding proper alignment to helping an advanced yogi to deepen a stretch or yoga pose. Whether you choose to use one yoga block or two, we do recommend that you invest in a pair of blocks to deepen your yoga practice.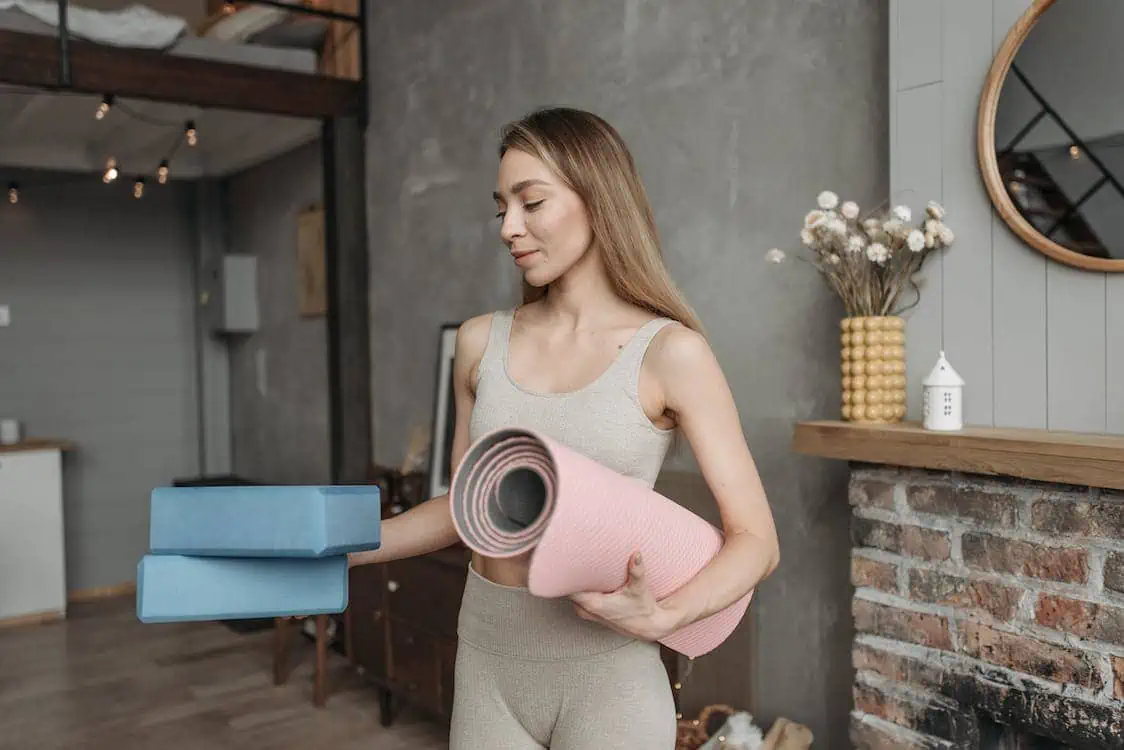 What are yoga blocks made out of?
Yoga blocks are made out of a number of materials:
Foam
Foam blocks (usually EVA foam) are a soft material choice, but they are lightweight and easily portable. Foam blocks are gentle on the wrists and hands, but sometimes they lack the stability you would find in wooden blocks or cork yoga blocks. The downside to EVA foam is that it is a plastic material and therefore not the best for the environment. As your blocks wear down, you will, unfortunately, be releasing some microplastics into your environment.
Cork
Cork blocks are the most eco-friendly, being made from sustainable materials. But, cork yoga blocks can often weigh a little more than foam blocks and therefore may not be considered the most portable for your practice.
Wood
Wood blocks are the more traditional style of yoga blocks that the oldest yogis used. A wood block is usually heavier than other choices but, wins in terms of stability. It is literally like lifting the floor up to a level that is right beneath the palms of your hands.
How do you use yoga blocks in a yoga class?
In a yoga class, the certified yoga instructor should be able to inform you when and where to use a yoga block. When practicing yoga, blocks are always optional, but in our opinion, they can be a great advantage for certain poses.
On a classic yoga block, there are three different height options: to use the yoga block on a low, medium or higher edge. Depending on what yoga pose you are using it for, and how advanced you are, will indicate which side to use.
Here are the main ways yoga blocks can help you in your practice:
Proper alignment
Helping to find and maintain proper alignment. This could mean keeping your spine straight in a halfway lift or giving your arms that extra reach so they can be supported by the ground. This could also look like being in a lunge and using the blocks to take tension off your hamstrings by increasing your ability to touch the ground:
Supported seated position
Placing your sit bones on a yoga block in a seated or kneeling position can also reduce any tension in the hips, legs, or ankles. By propping up the hips, you support the spine to be straight and comfortable, allowing yourself to rest easier in a seated meditation pose.
Deepen your poses
Using yoga blocks to deepen poses is also common for advanced yoga students. This may look like putting an extra block at the end of your feet in a forward fold, or propping your front foot up on a block or two in the split position (Hanumanasana). Using blocks this way will provide extra length in the muscles and really deepen the stretch.
Access challenging poses
Yoga blocks can also help beginners to get into more challenging poses with support. For example, half moon pose requires a lot of core stability and balance. Using a block under the bottom hand can support the body and allow all kinds of yogis to try this pose!
Strengthen the core muscles
Yoga blocks can also be used as a challenge to build strength in the core muscles. By placing two yoga blocks under the hands, you can try lifting your body off the ground. Make sure you activate your core, legs, and smile here! You will feel the burn!
Reduce strain on wrists
Yoga blocks can reduce strain on the wrists and help to relieve tension in the arms. This is true, especially in poses such as a downward-facing dog. In a downward dog, placing blocks under your hands can strengthen other small muscles in your hands and change the angle between your wrists and the floor. You will need to make sure you have a strong non-slip surface on your yoga blocks if using them this way.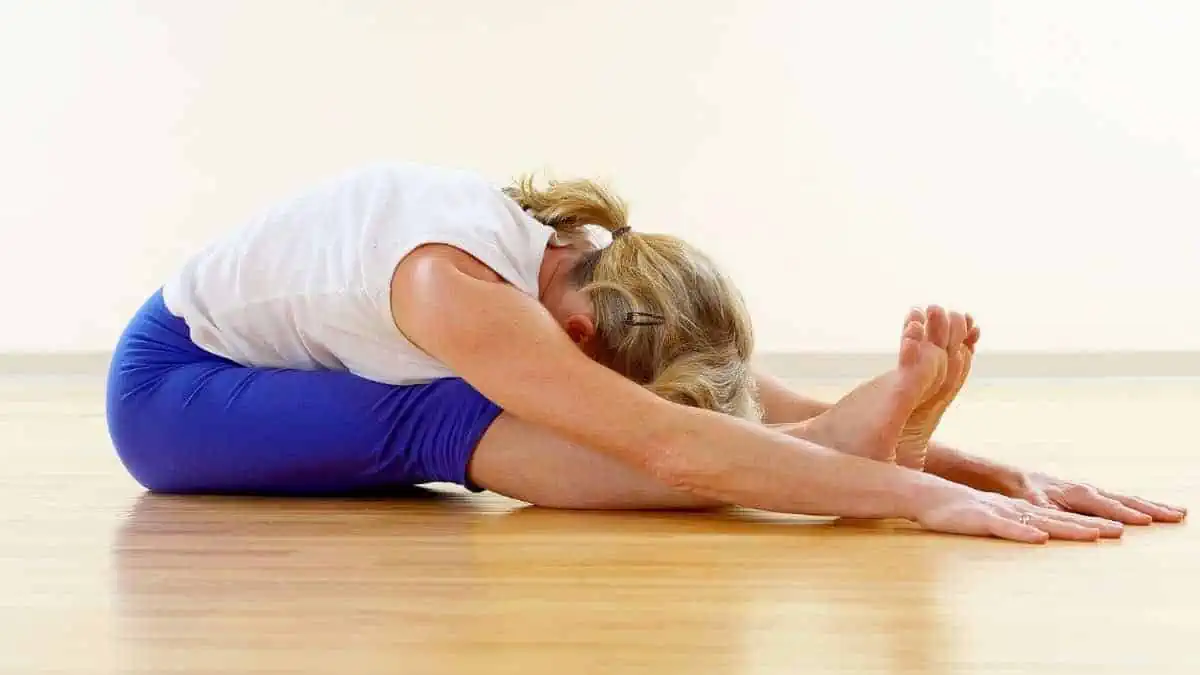 Home-Made Alternatives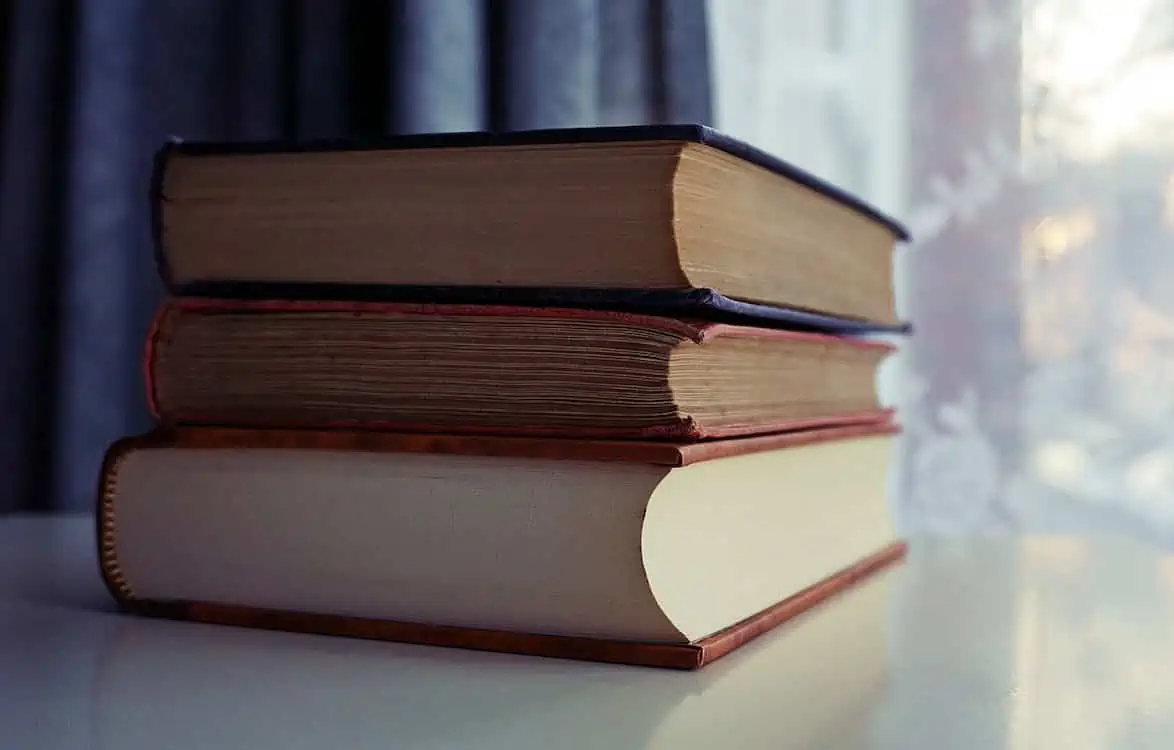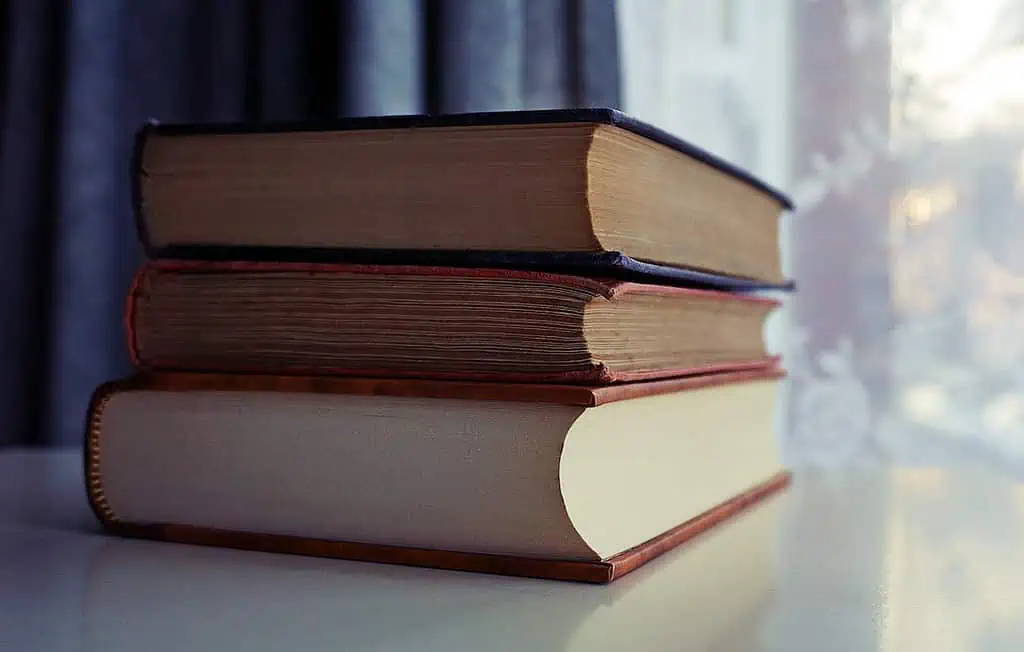 Not ready to invest in yoga blocks yet?
If you have a home practice, you can use ordinary home items as yoga prop alternatives. A great option is to take thick hardcover books and use them instead of blocks.
Simply stack a few books on top of one another to help your hands reach the ground for balance poses, or use a thick book under your sit bones to prop up your hips during meditation.
Frequently Asked Questions?
What are the best yoga blocks for beginners?
For beginners, foam or cork yoga blocks are generally the best. These blocks provide comfortable support for the wrists and allow you to activate your hands during certain poses.
Try a few yoga blocks that your local yoga studio offers and see what feels the most comfortable for you.
Do I need one or two blocks for my yoga practice?
When purchasing yoga blocks, it's a good idea to always have two around. This will help in symmetrical positions such as forward folds, downward dogs, or plank poses so that both of your hands are at an even level!
Should I get cork, foam, or bamboo yoga blocks?
Choosing your yoga gear will depend completely on your personal preference. Cork or bamboo is the best yoga block choice for environmentally conscious yogis. Foam is most comfortable for beginners and softest on the hands. But of course, in all of these materials, the quality varies. So the best option is to find a brand that is sustainable, durable, and comfortable for you.