When mindlessly scrolling through Instagram, you find yourself stopping to stare at the international yoga instructor who's posing beautifully in front of a glowing beach sunset. You then go to her Instagram account to check out more of her pictures.
She seemingly has it all; practices yoga on the beach, drinks green smoothies, shops at artisanal markets and sneaks in time to surf between everything else. You begin to think to yourself, "I want to do that too…"
But where do you start?
Becoming a certified yoga instructor is becoming quite popular. 15,000+ people become yoga teachers each year. Studios are popping up all over the place.
Going abroad to teach is a great way to gain experience and can be an extremely enriching life experience. Most places simply require a 200-hour certification at an accredited school.
Before traveling and teaching oversees make sure you have the following:
To help you get one step closer to your dreams, we've put together 8 tips on how to find a yoga teaching job abroad!
1) Find your niche as a yoga teacher
The market for teaching yoga is becoming more saturated everyday. This fact alone makes it increasingly important to find your niche as a yoga instructor.
Are you great with kids? The elderly? Maybe you're bilingual and can teach in more than one language. Whatever it is, find what makes your offering unique to set yourself apart from the rest.
Here are "100 yoga niche ideas" to get you started.
2) Sign up for YogaTrade (or similar)
YogaTrade is an online yoga community dedicated to connecting students and teachers around the globe for work trade and job opportunities. Studios from all over the world post their opportunities for you to browse through after you become a member.
Learn more about Yoga Trade in our recent interview with the founder – Erica Hartnick.
Becoming a member is extremely reasonable – just $13 a year. It has a pretty sizable list of jobs both paid and unpaid (volunteer or exchange). You simply type in your desired destination in the search box and a whole list of international opportunities are at the touch of your fingertips.
Create a profile for additional interaction within the community. Also – if you're a writer, they accept posts on all sorts of topics related to yoga, health and well-being to further promote your personal brand.
Additional websites to find yoga jobs
3) Create an online presence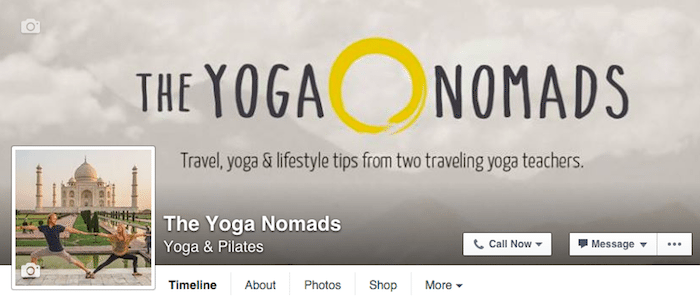 For better or for worse, we live in a technologically dependent advanced  society. This brings about many benefits, however, it also means if you don't have an online presence you don't exist.
Showing a potential employer that you already have a following online (big or small) goes a long way in building trust. If two yoga teachers have the same experience, the one with the better online presence will get the job.
Before you get nervous about creating a website, don't worry, we created a FREE GUIDE: "5 Simple Online Marketing Strategies to Skyrocket your Yoga Career." To download the free guide, click here.
4) Become the yoga teacher for a hotel
Because of the growing popularity of yoga, most hotels and resorts are offering yoga classes to their guests.
Benefits of teaching yoga at a hotel or resort
They often pay more – they have higher margins
If you do an exchange, you'll stay in a nice room and eat good food
Teaching donation classes? High end clients = big tips!
To hit up more hotels in a shorter amount of time, do research online to get contact information and make phone calls and send emails before you start traveling.
5) Assist at a Yoga Retreat
If there is a retreat happening in the area you're traveling to, reach out to let them know you'll be around and can help teach or sub. If you find out about the retreat far enough in advance, you may be able to secure a steady teaching job throughout the entire duration. While there, network with the retreat leaders to see about future opportunities.
6) Donation classes at your hostel
Are you planning to stay at guesthouses/hostels while traveling? Let the owners know you are a yoga instructor and see if they will let you teach yoga classes to their guests. These helps both the hostel and you! Not to mention it's a great way to meet people in the community.
Here are a couple ideas:
Offer classes on a donation basis in a community space
Work exchange – You teach yoga, they give you room/board
Donation classes on the beach or in the park nearby
7) Network!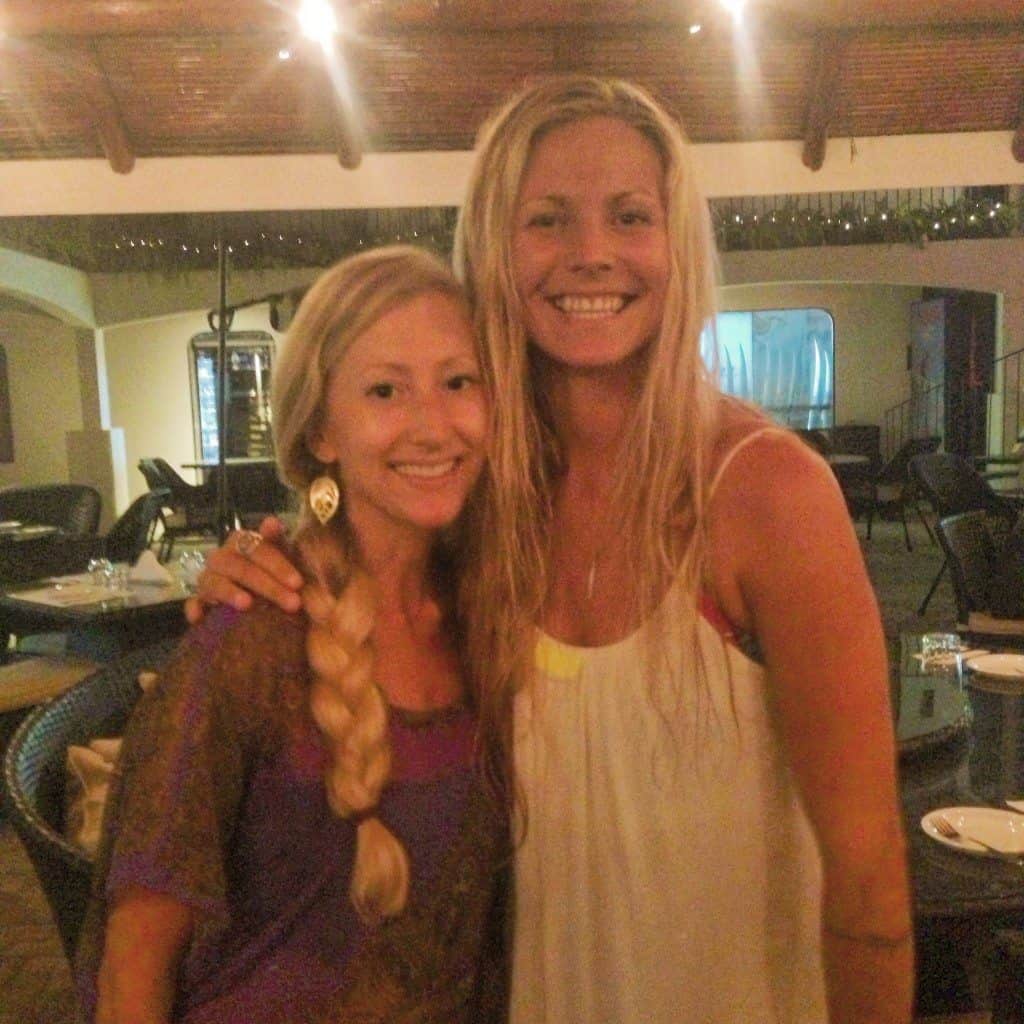 Chances are, you'll be finding places to practice as you travel. Be sure to network with studio owners and anyone else who could help you find a local teaching gig. Word of mouth is one of the best ways to lead you to opportunities. Maybe even find a mentor in the industry who can help connect you to more people.
Social media is also a great resource to help you meet others on a similar path. Check out articles written by fellow international instructors or find them on Instagram.
One of our 1×1 consulting clients, Michelle Desch, recommends the Facebook group Yoga Jobs all Over The World.  Michelle has found GREAT teaching jobs in Cambodia, Vietnam, and Indonesia through this group alone.
8) Teach popup workshops
Are you already teaching yoga? Do you have a specific skill/workshop you can teach? Why not reach out to a few yoga studios and pitch your workshop.
Inversions, back bending, meditation, pranayama, and astrology workshops all work great! We took a really fun pop-up inversion workshop by Duncan at Zen Yoga Nicaragua in 2015.
Cheer to you,
Anne