2018 Update: Anne and I are heading back to the jungle for our 4th Envision! Will we see you there? Snag tickets here before they're gone!
—
Coming off my 3rd consecutive Envision Festival, I'm happy to report it was my favorite one yet!
Hats off to the Envision crew for pulling another rabbit out of the hat.
It's interesting to observe the contrast between the artists I was anticipating and the artists who truly impacted me live on stage this year.
3 of my most anticipated shows of Envision 2017 made this coveted "top 5 live performances" list. And fortunately, there were 2 artists I knew nothing about that rocked my world and made this list. 
Before we get into it, I wanted to make 3 quick observations about Envision 2017:
The Luna stage was one of the coolest productions I've ever seen. Big ups to The Reliquarium for creating it.

From my subjective experience… the Funktion One sound system on the Luna was not quite as good as 2016. That being said, it was still world class audio. (If you want to learn more about the specific F1 rig at the Luna, check the comments below). 

The village stage was made out of living plants and whoever curated that stage experience was on point all weekend. A MASSIVE upgrade from past years.
After you finish reading my top 5… I would LOVE to hear your top 5 live sets in the comments section below. I know I missed a ton of music and would love to be schooled!
Alright let's get to it!
1) Clozee (Luna Stage)
Video shot and edited by our friend Remington W. 
After experiencing Clozee's emotionally charged Saturday night set, there is no question in my mind: the future is female. The late-night Luna stage crowd was taken on a emotional jungle-journey that can only be described as "tribal." Full of new and unreleased music and endless pyrotechnics. 
I appreciate how Clozee lets her music do the talking. On the rare occasion that she did grab the mic, she humbly thanked the performers, Pyrodanza, and introduced Random Rab. (in her painfully cute french accent).
Although the weekend was full of incredible performances… As far as I'm concerned the weekend goes to Clozee.
2) Goopsteppa (Luna Stage)
Those fortunate enough to make it until 4AM Friday night were rewarded with some super tasty goop soup. Been listening to Goopsteppa for 3+ years and my first Goopsteppa set blew all expectations out of the water. His signature style does something weird deep inside my body.
There is no denying that Alex "da Goopsteppa" is not only extremely talented in the beat lab but also performing live… Seamlessly mixing and transitioning his luscious downtempo delights.
PSA for anyone who "saved up for Saturday" – you made a serious mistake.
*Alex was also scheduled to perform at the SoundShip after party with AtYyA, Brian Hartman, Cello Joe, and friends… however he got sick and had to cancel. The event was excellent but I couldn't help feeling sad to miss a Goopsteppa show in our backyard (Dominical).
3) Zach Deputy (Village Stage)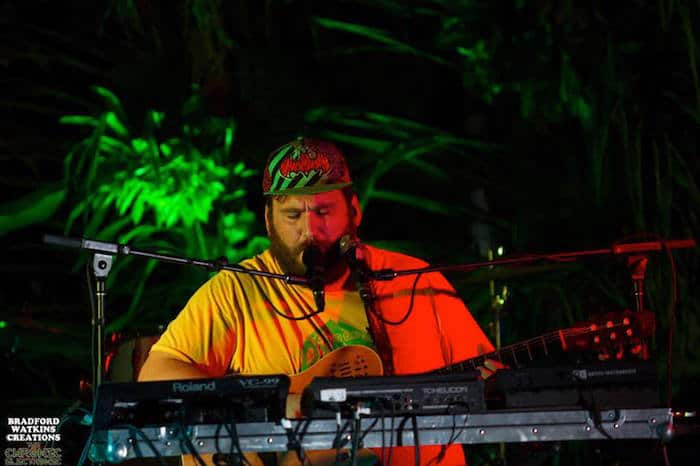 One of my favorites parts of Envision is how everything seems to just "work out." Almost as if giving up control (hard for me personally) and surrendering to the experience is a shortcut to the perfect moment.
Around midnight on Saturday, our group of merry pranksters decided to check out the village stage aka the "living stage." We didn't know who was playing, but HEY the crowd was super into it.
"Some guy" was live recording/looping all kinds of instruments, vocals, and even the sounds a chicken makes (weird, right?!). He was going all in. Erupting with emotion at every turn. His infectious attitude compelled us to join the frenzy.
There wasn't a single person who wasn't dancing like a fork in a blender. After his show we asked a sweaty soul near us who was on stage… dumbfounded that we didn't know, she emphatically replied "Zach Deputy."
Shout out to the greatest song ever: Chicken Pot Pie.
*Zach Deputy also played a main stage show on Sunday, however I missed it.
4) CharlestheFirst (Luna Stage)
We had the chance to chat with Charles a few times while he was in Costa Rica. Not only is he a super mello homie, but both his shows were super bueno.
[Charles played: 2:30AM Sunday night at the Luna & the official afterparty @ Fuego Brewing in Dominical]
If you haven't heard his stuff, his 30-minute "Through the Mist" mix is a great place to start. Bass music with a chilled out vibe. At times his original productions remind me of Goopsteppa, AtYyA, and Clozee.
Watch out weirdos, Charles is coming for you. Catch him this summer as he rampages through the festival circuit.
*Shoutout to Fuego, Envision after party team, and the Soundship team for producing one of the best parties I've seen in Dominical.
5) EarthCry (Village Stage)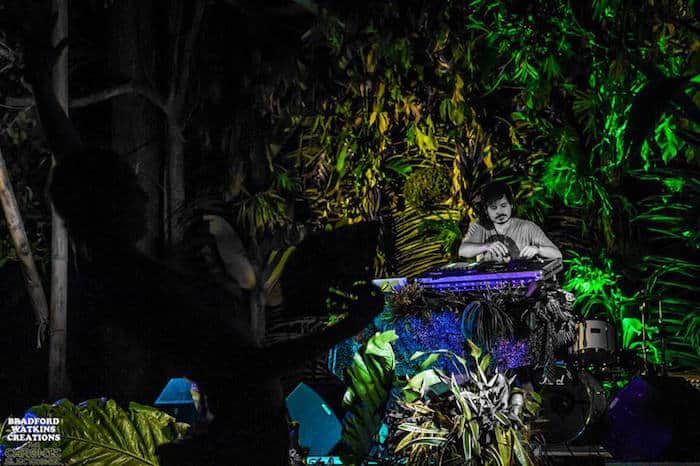 Earthcry is the side project of Anthony (from Papadosio). It's his opportunity to explore new sounds and new styles while heavily leaning electronic. Although I was hoping to catch EarthCry at Envision, I didn't have high hopes due to the jam packed Saturday night lineup. Luckily, our group was seeking some chill time before Clozee took over the Luna stage.
After snagging a round of Guanabana popsicles we joined the mellow mob at the Village stage. (If you didn't try these creamy delights, you seriously missed out).
EarthCry played a very live and intelligently sequenced set. He was creating mesmerizing compositions by combining live instrumentation and nature inspired electronic productions. Each song started mellow and slowly built into a mini freak out. 
Honorable mentions: Rising Appalachia, Dragonfly, Nicola Cruz, Govinda, Quixotic, Random Rab, and Of Porcelain… among so many others!
Pura Vida,
Brandon
Cover Photo Credit: Eric Allen (he's amazing)