At TheYogaNomads, we're inspired by people who identify what they want in life, and then take action. Today you're going to hear a story from one of our readers who is serious about taking action. One year ago she was living your typical corporate life – boring cubicle and all. Fast forward to today, and Colleen is living out her definition of success. She's traveling the world while running a small company.
This is a guest post written by Colleen Kinsey, of Travel Meets Happy.
———————————————————————————-
Exactly a year ago, I was sitting in my boring office cubicle and dreaming about traveling the world.
I envisioned myself lounging in a beach chair on a Greek Island and sending e-mails to my clients in between cocktails.
I wanted to be a digital nomad, a person that is location independent and works wherever they have Wi-Fi.
As someone said, "Colleen, what are we going to do about this?" on the conference call I was half-listening too, the beautiful sandy beach was quickly disappeared from my thoughts and I was back to reality.
Fast forward to present day and I think about how far I've come and how much I've changed. I'm no longer a corporate drone, tied to my Outlook e-mails and meeting invites. I have spent the past year being a digital nomad, traveling through Europe, and experiencing life the way I believe it was meant to be lived.
This road to being a 'fempreneur' hasn't been easy though. There have been struggles and times when I've questioned the path I've chosen.
It's All About the Money-Money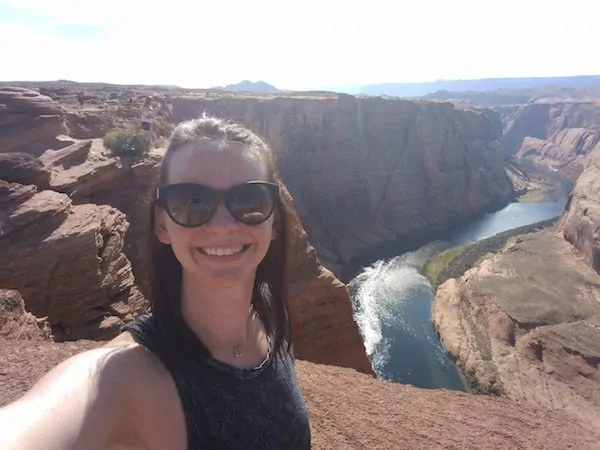 I remember perusing through travel blogs when I first came across the term 'digital nomad.' One of the first blogs I found was The Yoga Nomads. I was inspired by Anne and Brandon's story and worked up the courage to shoot them an e-mail. My heart swelled and my palms started sweating when Anne responded to my message and agreed to meet me for coffee in Minneapolis.
After my coffee date with Anne, I felt encouraged and thought to myself, "I can do this. I can be a digital nomad." I began reaching out to others who had pursued this courageous lifestyle and surprisingly found myself in community that welcomed me with open arms.
The main obstacle holding me back from buying that plane ticket out of the United States was a source of income. I decided I was going to teach myself how to do Search Engine Optimization and build websites to fund my travels.
I had never built a website or started my own business before. Honestly, I didn't even know where to start! I read blog after blog and talked to as many people in the industry as possible. Slowly, over time, I started to get the hang of it. Let me point out, that I was doing all of this while still working my 8-5 job!
The Struggles of Combing Work + Travel
At the beginning of 2016, I had saved up enough money and had a few dollars trickling in. I decided it was time to jump the corporate ship. I was flinging myself into the cold, murky waters of unknown, but couldn't be more thrilled. I handed in my notice and bought a flight to Dublin!
The first couple of months of being a digital nomad were the best, but also the worst. Since I wasn't chained to my desk for 8 hours out of the day, I found myself exploring new cities and having the adventures of a lifetime. Well, exploring and adventuring aren't synonymous with making money.
I remember sitting in a coffee shop in Ljubljana, Slovenia, when I realized I had not only spent a good chunk of my savings, but I hadn't put in a full day's work in ages! I decided (or rather my bank account decided) that it was time to buckle down.
I forced myself to travel at a slower pace and spend months at a time in a city instead of country hopping every other week.
This allowed me to work in the morning, explore during the afternoon, then get back to work after dinner. After all, I'm not in a race to see the world, I can travel at my own pace and really enjoy the cities and cultures I'm immersing myself in.
There were countless times that I questioned the path I chose. If I had stayed at my job, I would have received a steady paycheck, a routine, my friends and family would be at my fingertips, even health insurance. But, I knew I had created a new life for myself, I couldn't go back to being the old me! My travels had created a new, happier person. I was determined to keep this 'new Colleen' alive!
A New Definition of Success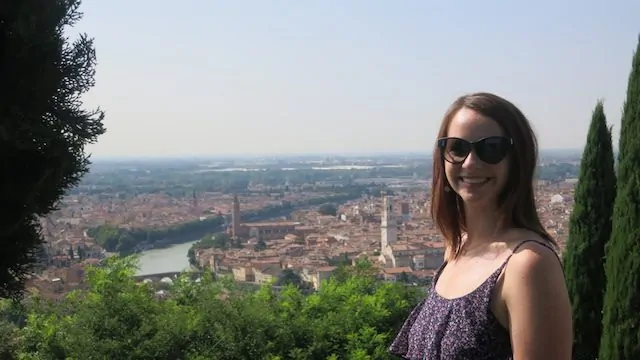 It wasn't until about September that my hard work started paying off. A few of my websites began generating an income and I picked up a couple of clients doing odd consulting jobs here and there.
I found that I have a knack for link-building. To sum up link-building in one single sentence… clients want big, successful websites, I build high-quality links on other sites to increase their traffic and help them rank better in Google search results.
I now have a couple part-time employees that work for me and I continue to travel and work when I have Wi-Fi.
Am I making as much as I did at my old corporate job?
No! But, I also don't associate a specific dollar amount with success. I'm living the lifestyle of my choosing and creating my own business, where I can do whatever I want. Though, I do try to give my clients a heads up before I go "off the grid."
A year ago, I would have never dreamed that I would be a digital nomad and a fempreneur, but I worked hard and found my own definition of success. It took courage, support, and a little bit of fear to keep me going, but I don't regret it for a second. This lifestyle has changed me and opened my horizons for the better!
Connect with Colleen
Colleen is a digital nomad who said goodbye to her corporate job in pursuit of traveling the world. She works wherever she has Wi-Fi and is determined to collect experiences instead of things. You can follow her adventures at Travel Meets Happy, or like her Facebook page to stay up on her latest travels.