Are you ready to upgrade your wardrobe to make it yoga friendly? This means that your shirt will no longer be falling off you during downward dog and your leggings won't be showing a camel toe in mountain pose.
We know there are lots of technical parts to choosing yoga wear (it's just as hard as finding the right yoga mat!) But, that is why we have reviewed what's available online to save you the time. Now we present to you – our top picks of women's clothing for yoga!
If you choose to shop the clothes on Amazon, use the filters to see what is available in your size and choice of color! Go for a mix of comfort, but also something that people will notice in the studio!
Overview of the types of yoga clothes available
Sports bras and leggings? Tank top and yoga pants? What is the ultimate combination?
The answer is: whatever feels most comfortable for you! That is why we have found the top three choices of yoga clothing for each Dosha (or body type). To break it down;
Vata – is a petite, long-limbed, and airy woman.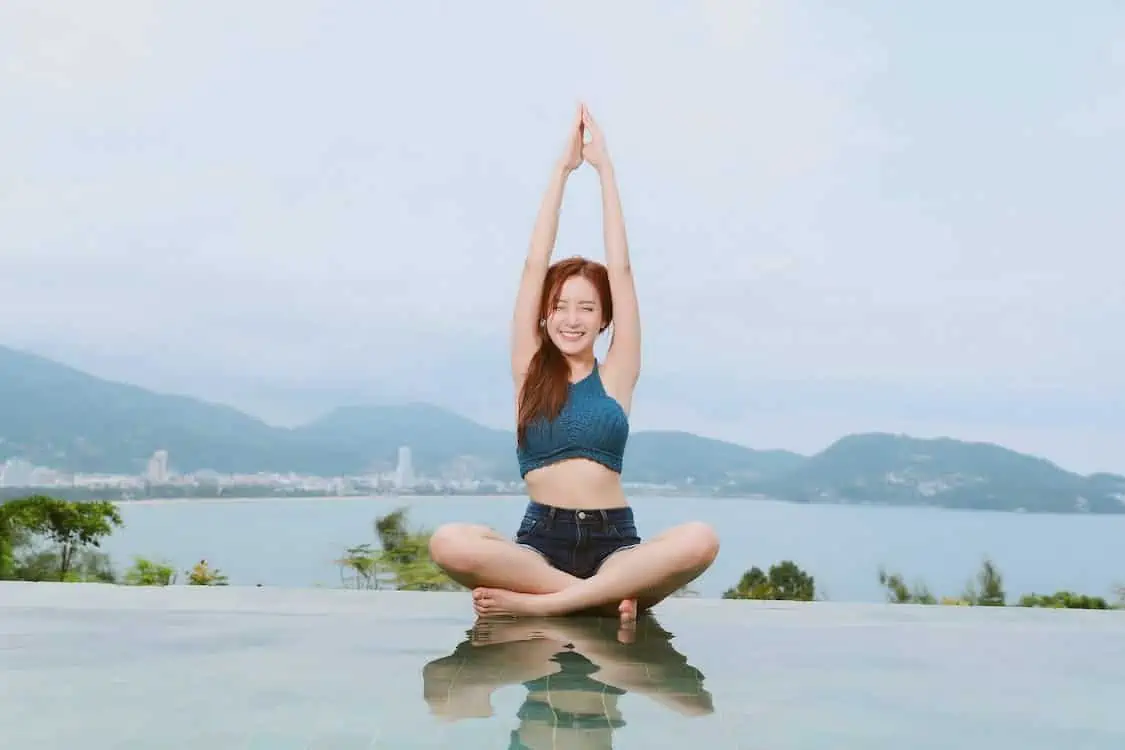 Pitta – is of average build, with toned muscles and a strong inner fire.
Kapha – is the woman with curves, a heavy bone structure and physical strength.
Now, let's take a look at how these three types of bodies can shop for the best suited yoga wear for their shape!
Yoga Leggings
Leggings are also known as tights because they hug your legs tightly! Usually made of lycra, or other stretchy fabric, these styles of leggings are worn close to the body. They are great for stretching and all kinds of yogic movements. With easy range of motion for bending, twisting, and sweating, leggings are our top choice for a sweaty vinyasa class with inversions, or any fast-paced practice. Shop your leggings according to your dosha.
Best Yoga Leggings for a Vata build:
When you are Vata and feeling as light as air, the CRZ YOGA Women's Naked Feeling Workout Leggings are a wonderful choice! With a slim fit, tight waistband, and maximum stretch, these body-hugging leggings were made for movement!
Pros
Lightweight and breathable material
Buttery soft-feeling fabric
Gives a flattering look to the belly and butt
Naked feeling, great for movement
Cons
Material is extra tight, keeping everything in place but restricting circulation in some cases
The sizing is a little small
Best Yoga Leggings for a Pitta build:
Colorfulkoala Women's Buttery Soft High Waisted Full-Length Leggings are a good choice for those who like a sporty style of yoga clothes. Their high-rise waist, hidden waistband pocket, and moisture-wicking fabric give these leggings a high score with past buyers who shop them on Amazon.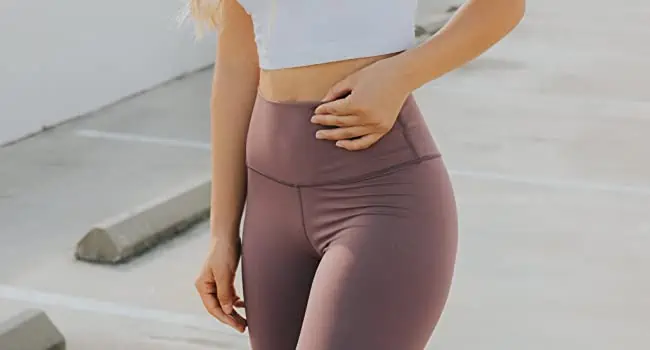 Pros
Comes in a large range of colors
High waistband for tummy support
Soft material
Over 46,000 purchases on Amazon with a 4.5-star rating
Very affordable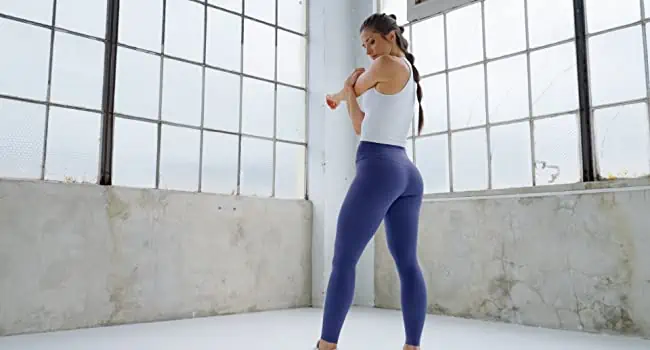 Best Yoga Leggings for a Kapha build:
The MOREFEEL Plus Size Leggings for Women come in a size range from X to 4XL to fit those curvaceous hips! They have a high waist that simplifies shapes and gives maximum comfort during yoga. Shop the MoreFeel brand for a number of plus-size options.
Pros
Great size range for plus-size women.
Comes with pockets for easy storage of cards or a mobile phone
Soft & Non-see-through fabric
Easy care – just throw it in the washing machine!
Very affordable
Cons
Size starts at extra large
Some say it fits more like yoga pants than leggings
The thick material makes it a warm choice for summer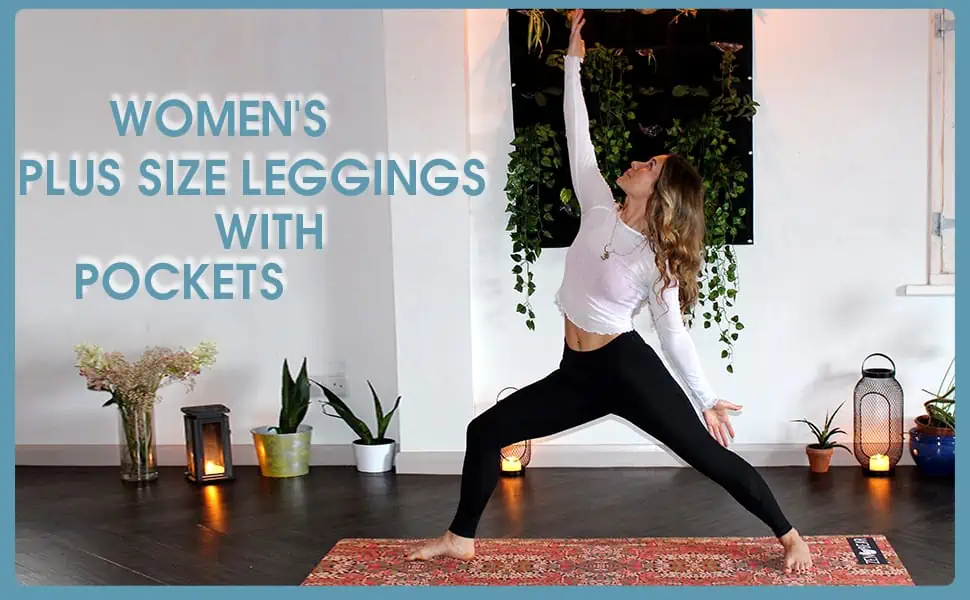 Yoga Pants
When it comes to yoga pants, comfort is key! With a range of soft fabrics, they allow for ample movement, space to breathe deeply, and coverage of the legs. Pants are the best choice for a Sunday yin class in the studio, with a focus on relaxation and a gentle stretch. Shop these pants according to your dosha.
Best Yoga Pants for a Vata build:
The Amazon Essentials Women's Studio Sculpt Slim Bootcut Pant is a great slim-fitting and hip-hugging yoga pant. They are lightweight, making them easy to wear in heat and moisture-wicking to reduce sweat marks.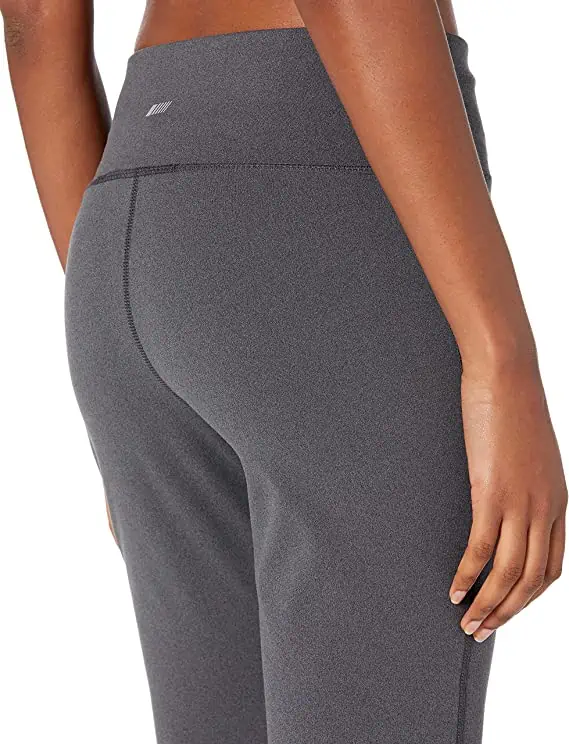 Pros
Snug fit
Lightweight, moisture-wicking material
Great for both yoga and lounging
Cons
Runs large in size
No pockets in the pants
Best Yoga Pants for a Pitta build:
The No nonsense Women's Yoga Flared Leggings are a great choice for medium built women. They hug the hips but flare at the legs providing comfort and style in one.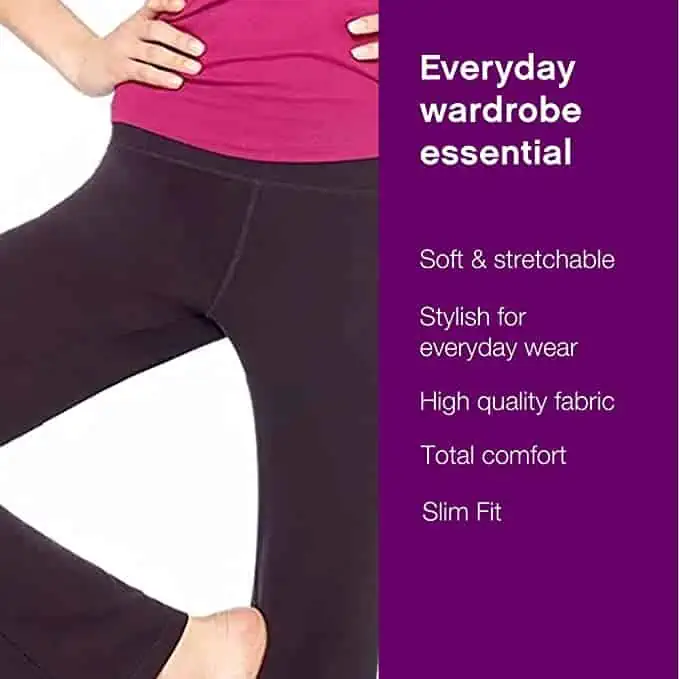 Pros
Sustainable and eco-friendly brand
Great fit with stretchy fabric to hug any curves
Comfortable for yoga and for lounging
Cons
Fabric may shrink during the first wash
Too long in the legs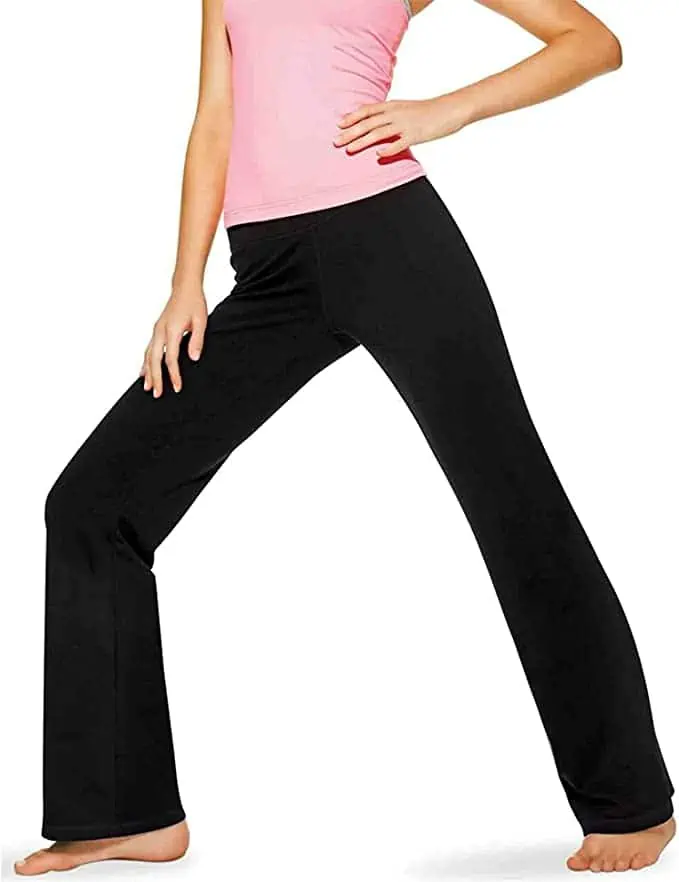 Best Yoga Pants for a Kapha build:
For maximum comfort, in plus size yoga wear, try the Women's Plus Size Dress Yoga Leggings with Pocket. This high-waist and bootcut flared pants make the ultimate choice for lounging and yoga.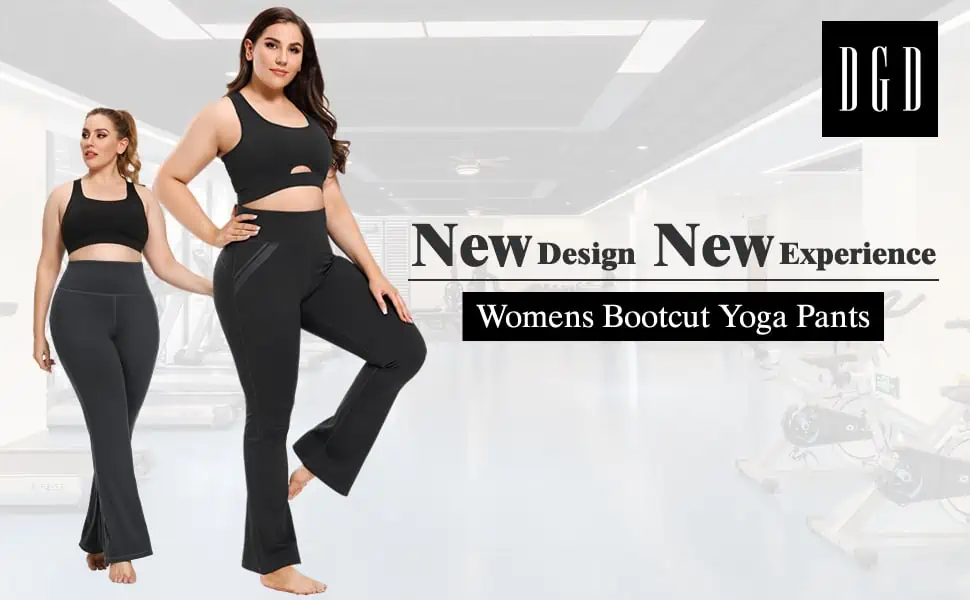 Pros
Range from XL to 4XL
Four-way stretch is super comfortable
Anti-pilling material
High-rise waistband for tummy support
Returns are available if you order the wrong size
Cons
Small pockets – will not fit a modern smartphone
Long in length, the hem may fall onto the floor and drag along the ground
The thigh section is a slim fit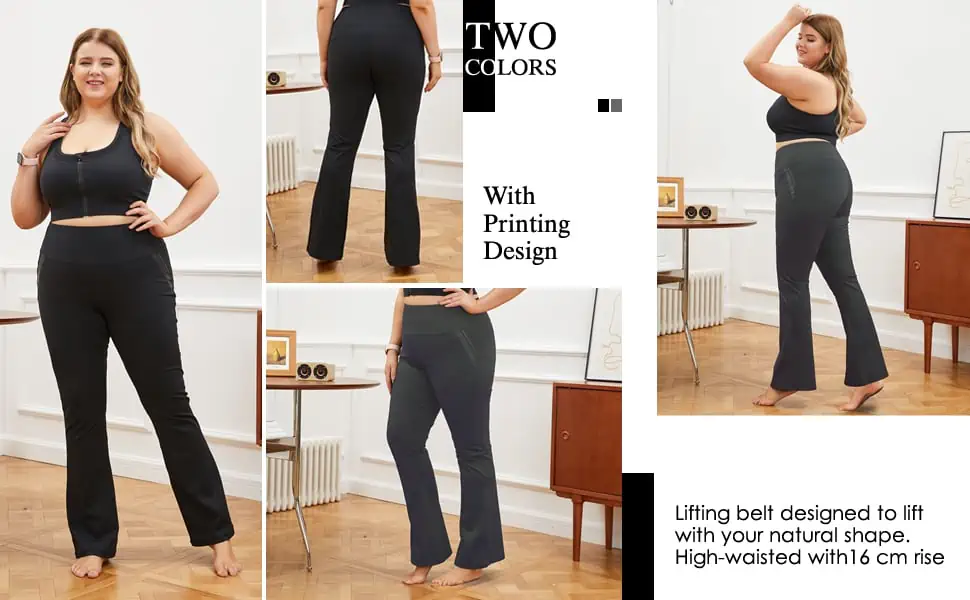 Sports Bras
Bras are the most important undergarment when it comes to yoga accessories as they help to keep everything in place under the shirt.
Best Yoga Bra for a Vata build:
The Core 10 Women's Spectrum Strappy Longline Plunge Yoga Sports Bra is a well made, strappy piece that people will notice in your yoga class. The thin straps provide a comfy fit, with a good balance between practicality and looks.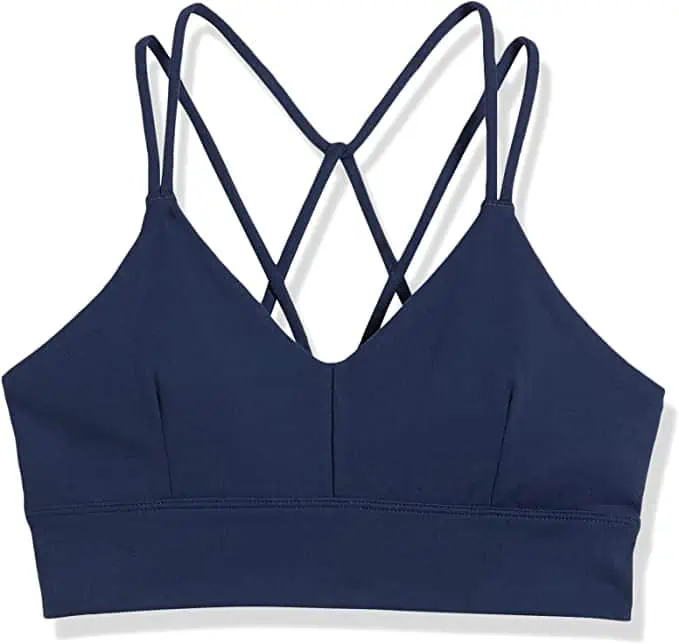 Pros
Comfy elastic feeling
Straps stay in place, they don't bunch together
No wire, for ultimate comfort
Looks good alone, or worn under shirts
Cons
Thin straps don't provide strong breast support for larger breasts
Not great for intense yoga and larger breasts
Best Yoga Bra for a Pitta build:
For the pitta type, more support is often needed. That's why the CRZ YOGA Women's High Neck Longline Sports Bra makes a great choice! With a high rise chest, elastic feel and build in bra, this will be the perfect sports bra for the studio!
Pros
High rise chest for extra support
Works with all sizes of breasts
Comes in 15 colors to match your leggings!
Pads are removable
Cons
High rise does not work under all types of clothing
Can be too tight and restraining on large breasts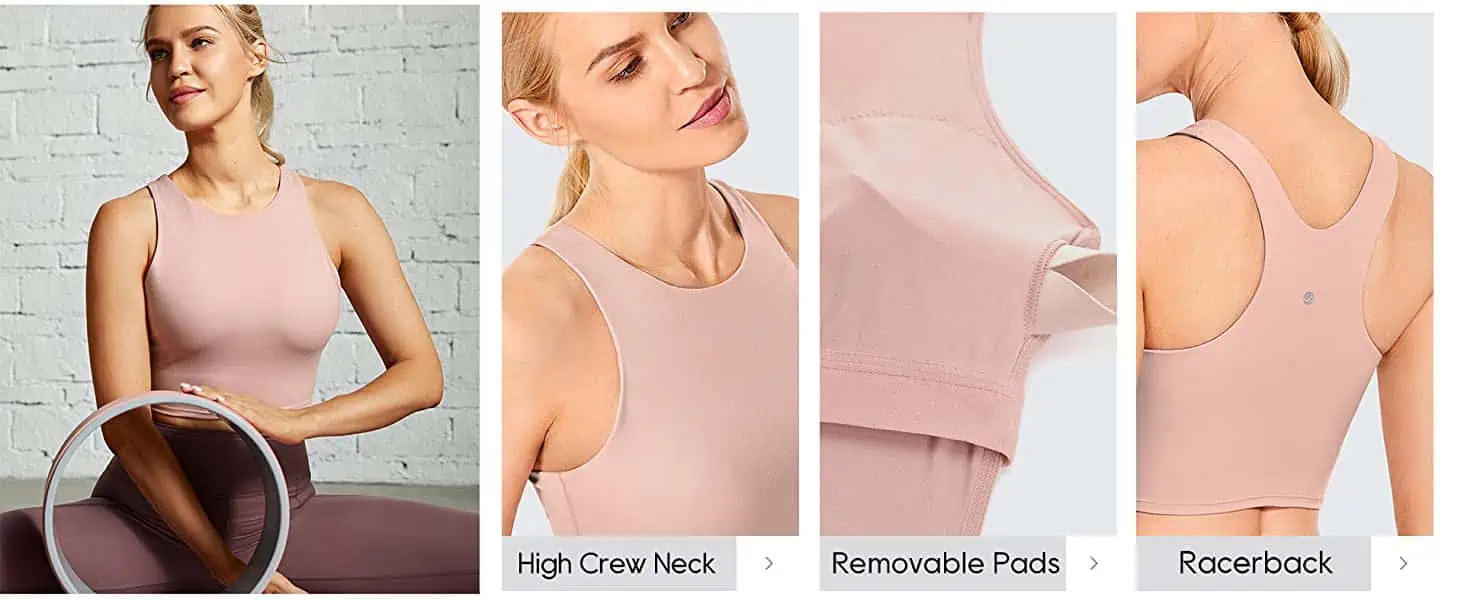 Best Yoga Bra for a Kapha build:
For larger breasts that need extra support, the Glamorise Women's Full Figure MagicLift Plus Size Seamless Wirefree Back Close Sports Bra is the way to go! This bra was built with curvy women in mind, creating a look that doesn't need filters! The Glamorise garments can we worn comfortably as a day to day bra due to their extra support, or can be specifically chosen as a yoga bra. With pads and smooth cups, it will look great under your yoga clothes for your next practice.
Pros
Comes with easy sizing guide
MagicLift technology provides a lift and support without the wire
Easy on-and-off over the head, with a hook-and-eye closure with 3 columns for 3 sizes.
Cons
Is a little stiff when new
Needs a few washes to soften and bend the fabric
Frequently Asked Questions:
What is the best brand for larger women to wear to yoga?
What is the main difference between leggings and yoga pants?
Leggings are usually tight fitting pants, either full length or three-quarters. Whereas yoga pants often have a loose fit at the bottom, or even in the whole leg to create a comfy lounging type style. Both are great choices for yoga clothes, and ultimately it is up to personal decision if you want to wear your new leggings or ride with your pants.
What other yoga clothing accessories are important?
The essential clothes needed for yoga are leggings or pants, a comfy sports bra and a fitted top. The rest is just optional. You don't need any fancy yoga socks or shoes to attend a class, in fact, shoes are highly discouraged and you will usually need to take these off before entering a yoga studio or room.