Completing your first 200 hour yoga teacher training is an incredible feeling. After spending 200 intense hours studying all things yoga, the inevitable bliss that envelopes you afterwards is unlike anything you've ever experienced. 
Soak it all in! 
Spending that time to be vulnerable, cracking open your heart to unify your mind, body and spirit is no easy task! But you'll never regret this time spent exploring yourself and becoming more in tune with your true nature; it's invaluable. 
I understand how after 200-hours of building deep relationships with fellow trainers and your teachers is hard to leave behind. They have been your biggest teachers, advocates and support as you journeyed within yourself alongside the practice. It's normal to feel a flood of emotions as you step away from the nest to find your way. You may be asking yourself:
So now what?
First things first. It's important to take time to reflect after yoga teacher training. Is teaching yoga what you actually want to do?
Some of us enroll in yoga teacher training to deepen our practice with no desire to teach (which is totally cool). However, this article is focused on those who want to learn how to start teaching yoga after training.
Teaching is a great outlet to channel what you've learned, but it isn't as easy as it might seem.
We're here to help you navigate the challenges of being a new yoga instructor.
Before I get into the key lessons today, we first need to take care of some "housekeeping" items. After the housekeeping items, I'll share a some tips to guide you on your yoga teaching journey!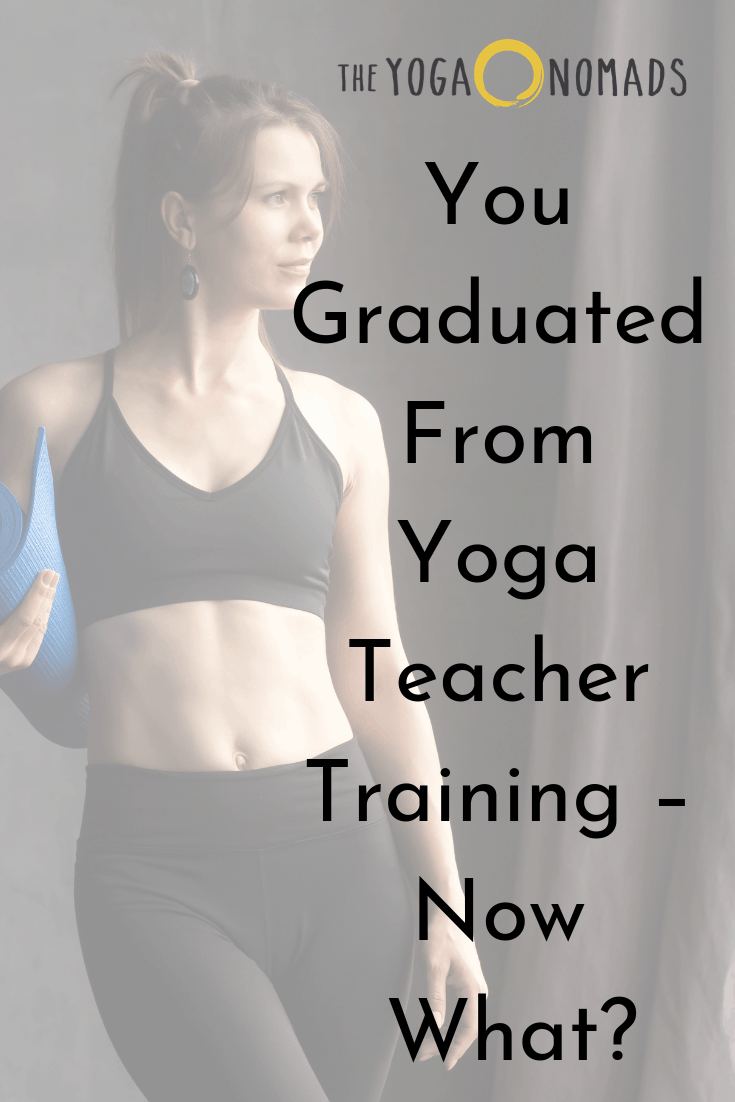 Pin me quick? Then keep reading 🙂
Start with some housekeeping items
Okay, now that you've gotten that taken care of… what now? I understand completely how even 200-hours of training just doesn't seem like enough to prepare yourself to teach yoga… so here are some tips to help guide you as you navigate the teaching landscape.
Recommit to your personal practice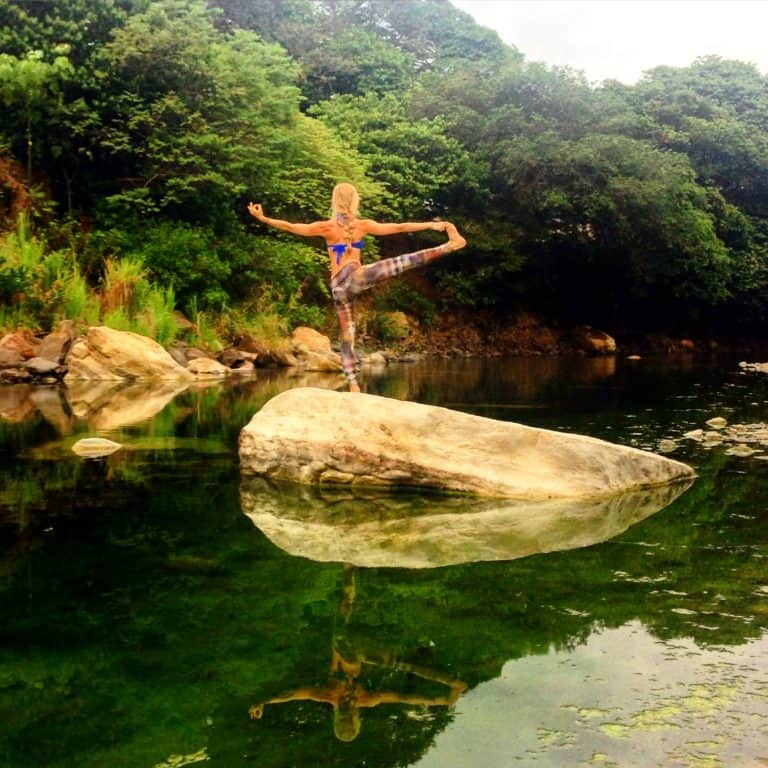 Although you just spent weeks, maybe months, learning to become a yoga teacher, you'll forever be a student of the practice. Yoga teacher training provided the backdrop for exploring your own practice under their instruction and style.
Now is the time to take what you've learned and apply it to your personal practice. This could take place at home, other studios, reading, etc. Continue to study and learn by attending workshops and exploring new styles of yoga outside of your YTT program. Continuing education and a dedicated personal practice will fuel your teaching!
Maintain the "connection" you experienced in YTT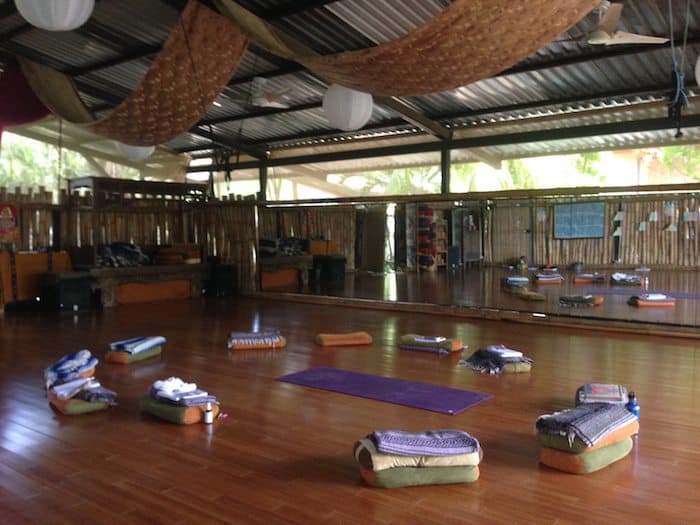 One of the most beautiful things to come from a deep immersion into yoga is the strong connection you feel to yourself, your body, your spirit and nature around you. Realizing this profound connection to all things can help keep you centered when the cocoon of training has fallen away.
What happens when life after yoga teacher training isn't going well? (common)
Allow the feeling of connection you experience to be your anchor when life begins to distract you start to question your path and purpose. You can always return to that connection.
Envision yourself as a teacher
Learning the practice of visualization can be powerful tool as you prepare to audition and teach your first yoga class. During the beginning of a yoga class or next time you meditate, envision yourself teaching a class full of yoga students eager to learn from you.
We must see it before we can achieve it. 
With this practice, we'll be able to more clearly "see" ourselves achieving our desired outcome, making it appear more attainable and in reach. This will keep you motivated and ensure you stay positive about your teaching.
How to start teaching yoga after training? Be assertive!
Put yourself out there. Teach as much as you can, and wherever you can. The longer you wait after yoga teacher training graduation, the more difficult it will become. Each class will become easier and easier as your nerves subside.
Practice teaching will help you become a more confident yoga teacher.
Get out of your own way and surprise yourself with pushing against the boundaries and facing your fears.
Find A Mentor
I am a big advocate of mentorships for all aspects of life. Your yoga teaching journey is no exception. In fact, in a world full of 200-hour graduates it's crucial to find a mentor.
Seek out the teachers you admire the most and ask if they would be interested in building a mentorship relationship with you. Chances are, they've had mentees before or better yet – they haven't and you can more or less create a program with them that suits your desires.
Protip: Ask your mentor to help you identify your "niche" as a yoga teacher. This will be a crucial step if you want to make teaching yoga a sustainable endeavor.
Your first 200-hours of yoga teacher training is only the beginning of your journey.
Teaching yoga is just ONE path you can take to share what you've learned with the world. If you're certain teaching is for you, I hope these tips help guide you to lead others on an endless journey of self-discovery and awareness.
Any tips to add? I'd love to hear from you!
Love all ways,
Anne
PS: Did you enjoy this article? Pin me! 🙂