When it comes to athleisure and yoga gear, there's seemingly endless options these days, from Luluelmon to Outdoor Voices to Alo to Beyond Yoga, and more. But in the context of social impact and inclusivity, Athleta leads the way.
Athleta is a subsidiary of Gap, Inc. that focuses exclusively on female athletes and is one of the only athleisure brands to incorporate a little girls line. This certified B corporation is committed to community and giving back. They also happen to offer some of the highest quality yoga and loungewear for both performance and style. Their body-positive, inclusive sizing and luxurious signature fabrics are a huge draw for yoginis and female athletes.
If you've been wondering what the heck Athleta is all about and if their high-end yoga gear is worth the money, we're right there with you. Are their leggings really worth $90-$100? Does their girls' line live up to the quality of women's clothing? Do they ever have sales or discounts?
We decided to explore the history, stores, sales, competitors, and mission of this female-focused brand. Take a peek behind the curtain to see if Athleta gear is a worthwhile investment on or off the mat.
What is Athleta?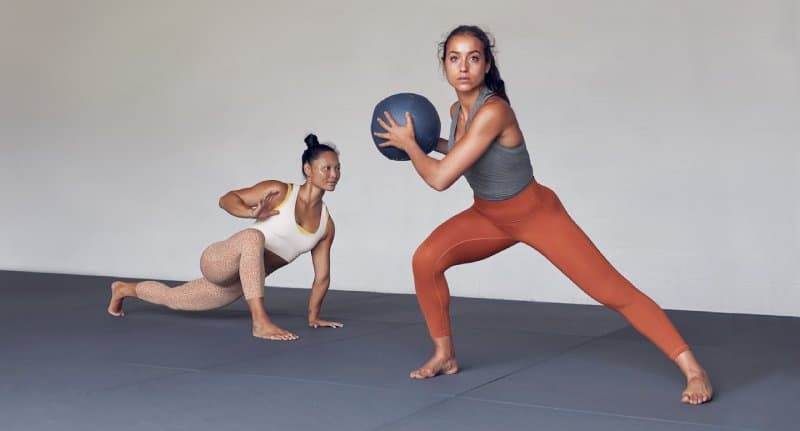 Founded in 1998 in Petaluma, California, Athleta is an activewear brand dedicated to meeting the unique feminine needs of athletic women and girls. They offer high-end sportswear including yoga pants, leggings, workout tops, bras, sleep & loungewear, dresses, jackets, swim, and accessories. All of Athleta's clothing is ethically produced with a special attention to performance, sourcing, and sustainability.
Athleta has over 200 stores in the U.S. and Canada as well as their thriving online store at athleta.gap.com and an immersive digital community called AthletaWell. They actively sponsor female athletes as well as grants for organizations focused on movement for women and girls.
Inclusivity and Social Consciousness
Athleta's inclusive community is centered around diversity and acceptance of women of all ages, races, shapes, sizes, ethnicities, and abilities. This is reflected in both their extended sizing (sizes XXS-3X) as well as their corporate structure. Athleta is a major supporter of advocacy programs such as their The Power of She Fund, which they've committed $2 million dollars to build female confidence through movement and connection to community.
In 2020, Athleta and their parent company Gap launched the Create for All, With All campaign to zero in on socially-conscious issues like representation, pay equity, wellness grants, and amplifying the voices of BIPOC (Black, Indigenous, and People of Color) women and girls within their community. They have made significant efforts to double the representation of Black and Latinx employees in their headquarters offices by 2025, as well as increasing representation of Black employees in their store leadership.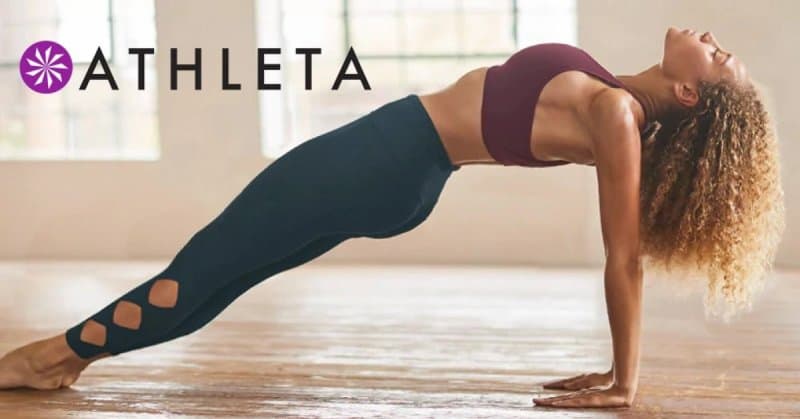 Who founded Athleta?
The idea for Athleta started in 1996 when founder Scott Kerslake partnered with Jennifer Jerde and a branding firm called Elixir. Before the wave of trendy women's athletic brands like lululemon and Nike Women, Scott and Jennifer saw whitespace in the need for performance athletic gear that crossed over with fashion.
Athleta was launched as a catalogue brand and later acquired by Gap, Inc. in 2009 for $150 million. Now, Athleta is an online and in-store retailer specializing in high-end workout gear for women and girls. They specialize in leggings and yoga wear, and have a reputation for stylish yet technical sportswear that helps women feel comfortable and confident during their workouts.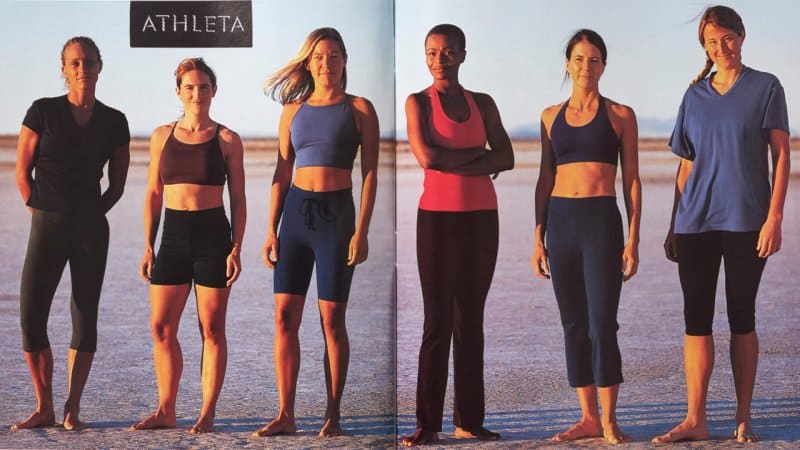 Athleta Mission
Athleta is on a mission to inspire active, healthy, confident women and girls who empower each other to reach their limitless potential. This mission is fulfilled through their brand identity of acceptance, diversity, and encouragement. They have put $2 million towards grants and organizations dedicated to advancing female connection and confidence through movement.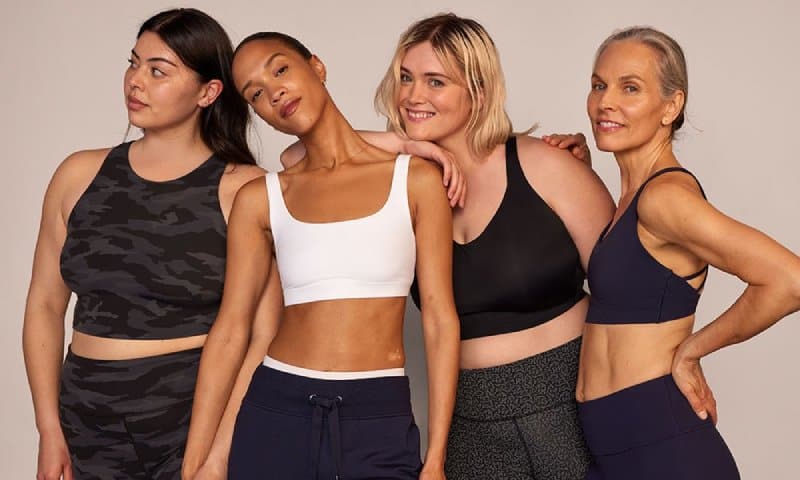 Inclusivity and Sustainability
Their core values include: Women for Women, Inclusive Community, and People & Planet. Every product reflects these values with sustainable technical fabrics that really make you feel good in your skin, from size XXS to 3X. They also became a Certified B Corporation in 2018 to build accountability around environmental sustainability.
Since then, Athleta has repurposed nearly 300 million recycled plastic bottles into their recycled fabrics, 100% recycled shopping bags, and $1 million donated to workers in their Fair Trade Certified factories. About 60% of Athleta's gear is made from sustainable materials, so they are definitely putting their money where their mouth is when it comes to fabric.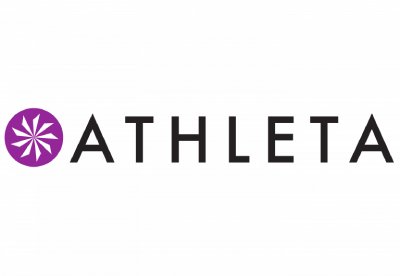 What does the Athleta logo mean?
The floral-like symbol of Athleta was designed to emulate a sense of motion or movement like a windmill. The thin white triangles are arranged in a spiralized shape for a symmetric reminder of equality and community. The purple background circle was designed to embody femininity, wisdom, balance, and self-confidence, which are associated with Athleta's core mission.
Where is Athleta Made?
Like most athleisure brands, Athleta is not manufactured in the United States. Their factories are located in China, Bangladesh, Cambodia, India, Indonesia, Guatemala, El Salvador, South Korea, Sri Lanka, Taiwan, Vietnam, and Turkey. They work with Fair Trade Certified factories to ensure ethical work conditions and fair pay.
Athleta is the only Gap brand that offers fair trade clothing, but the parent company began openly releasing factory names and locations in 2016 as they aim to become more transparent about sourcing.
Gap employs a whole system of factory inspections and standards to ensure safe working conditions that are equitable, ethical, and empowering for women. Their Code of Vendor Conduct outlines the basic expectations of their supply chain that coincide with the Universal Declaration of Human Rights.
Basically, you don't have to worry about Athleta yoga wear being made with child labor or human trafficking. Their factories are assessed and inspected to ensure fair labor conditions.
History of Athleta
Athleta has been in the yoga world since the late 90s but they didn't open their first store until 2011 in Mill Valley, California. When they first got started, the core group of employees was mostly bikers, runners, yogis, and athletes who were bored with the mainstream "shrink and pink" strategy of athletic gear brands at the time.
They asked their resident yoginis, runners, bikers, and so on to test all their products until they finally landed on their signature breathable, wicking, and sun-protective Pilayo® fabric for their first collection release. The very first Athleta product line was just a simple pant, short, and bermuda designed to function at the gym and in town. Their exceptional designs and quality, coupled with the strong story and mission, took the women's fitness world by storm.
The brand started off in a gorgeous catalogue long before their online and in-store debuts. Athleta became known amongst its core customers for far more than just apparel design and functionality. They harnessed the power of strength, beauty, femininity, and style to share an empowering message that all of these things could exist together and none of them should be sacrificed for the other. Athleta continues to cultivate these core values today through their femme-focused wellness slogans like POWER TO THE SHE and the Chi Blog.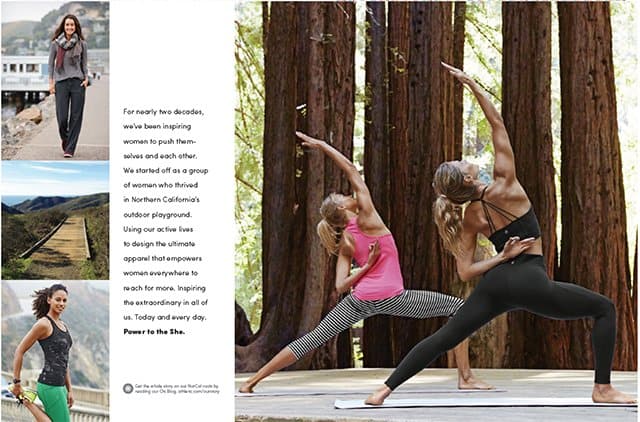 Top Athleta Competitors
lululemon is top-of-mind when it comes to Athleta's competition. We compared the two brands in a previous article and found some major similarities as well as differences.
While Lulu and Athleta operate in the same luxe high-end quality, Athleta is more affordable and offers more sale opportunities. Athleta is also more focused on sustainability and social impact whereas lululemon is most focused on style and technical fabrics. The quality of both brands is comparable on the mat.
Most leggings and sports bras have a luxurious feel and superior functionality. They are also both very dedicated to their communities, but Athleta has a specific niche in the girls sector where they are able to engage a more "mommy and me" type crowd.
Athleta's other competitors include Fabletics, Nike, Outdoor Voices, Beyond Yoga, and Alo Yoga. Their key differentiation is their sustainability and social consciousness, as well as the girls line.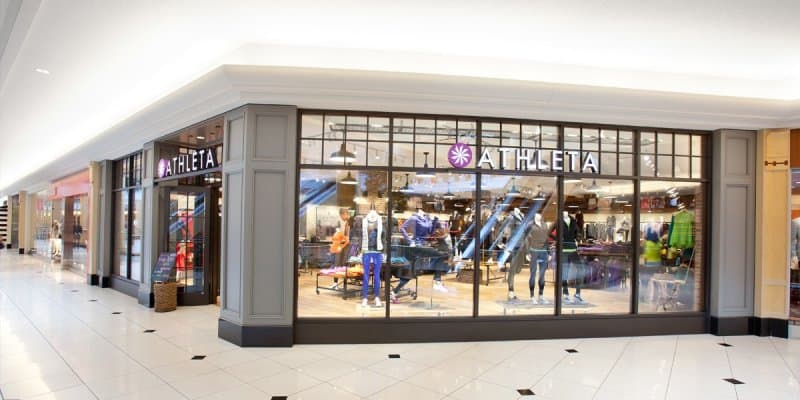 Online vs. In-Store Experience
Shopping at Athleta is always a lovely experience. Athleta stores are part yoga and fitness studios, part community gathering hubs, and part retail. Every store offers fitness classes (including cardio, yoga, running clubs, and more) that are open to the public. Many of their events are also out-and-about in the community, such as runs or hikes. Stores also offer free hemming and free outfit styling for all their customers.
The environment is open and welcoming, typically accented with rustic-modern wooden decor, an abundance of sporty mannequins of different sizes, and diverse colorful displays. Athleta stores also have a more down-to-earth outdoors vibe than some of their competitors.
Online, Athleta is super easy to navigate and find exactly what you need by size, color, style, and more. Anything ordered online can be picked up or returned in store without an issue. They even still offer a catalog request if you want to enjoy the old-school Athleta shopping experience.
Find Athleta Near Me
Finding an Athleta store is a breeze pretty much anywhere in North America. They have over 200 locations in the United States and Canada, covering almost every state.
Athleta girl and extended sizing are not available at every store, so you may need to use the filter search to find those.
Is Athleta hiring?
If you want to work for Athleta stores or headquarter locations, be sure to check out their job listings for potential careers. Athleta is passionate about allowing their employees to fuel their purpose and help them grow personally as well as professionally.
Is Athleta a good place to work?
The work environment is known to be positive, uplifting, and encouraging. They are especially committed to anti-racism and a culture of belonging. Athleta is primarily woman-run, including 65% of store leadership and 91% of executives. They regularly bring employees on outdoor adventures and team-building workshops.
Athleta also offers a variety of benefits, including 50% off merchandise (best employee discount ever?), access to the F.I.T. studios at Athleta headquarters, retirement contributions, employee stock purchase programs, and 5 "on-the-clock" hours every month to volunteer at your favorite local charity.
People really seem to enjoy working for Athleta. Maybe that's why the customer service is always so great in stores!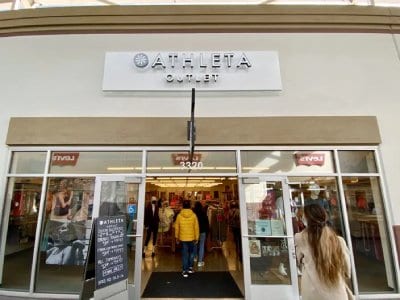 Athleta Outlet Store
Even though Athleta is usually (but not always) cheaper than lululemon, it's still pretty expensive for many people. Thankfully, the Athleta Outlet Store offers a budget-friendly option for snagging this amazing yoga gear at 30-70% off on a regular basis. The bummer is, there is currently only one Athleta Outlet in Livermore, California. They carry selections from both current and past releases, including items from the online sale section as well as major markdowns of things you can't find online.
Where to Find Online Athleta Deals
Unlike its competitor lululemon, Athleta offers an abundance of sales and online deals. You can find yoga outfits for up to 60% off in their online sale section. The sales include everything from joggers to tights to sleepwear, with bigger discounts on less popular colors, styles, and off-sizes. Athleta Girl also has a sale section with items up to 60% off.
Look for the Gift of the Day during the holiday season to get 20-30% off certain lines. Plus, you can find promo codes for 20-50% off from different online sources. Athleta members get free shipping and special email discounts, so be sure to sign up for their email list. Athleta Rewards credit card offers yet another way to save and get regular points back from your purchases.
Buy Gently Used Athleta
Poshmark, Thredup, and REI Good & Used are great places to search for gently used Athleta gear at a bargain price. Poshmark and Thredup are user-generated online consignment and name brand thrift stores, whereas REI offers used garments that have been reviewed by their staff and rated by condition. They also back their used gear with a 30-day satisfaction guarantee.
Athleta Fitness Professional Discount Program
If you are a yoga instructor, personal trainer, group fitness instructor, or pro athletic leader with valid certifications, you are eligible for the Athleta Fitness Professional discount. You can apply for membership online and, once approved, you get a 30% discount off of all regularly priced merchandise both in-stores and online.
As far as we know, Athleta doesn't offer teacher or healthcare discounts at this time.
Athleta Community
The Athleta community is known for being a bit more down-to-earth and accepting than some other crowds. The vibe of the company's community gatherings, classes, and events tends to be centered around empowerment and inspiring confidence. AthletaWell also allows you to start conversations, connect via live chat, learn from members and wellness experts, and take complementary fitness classes online.
The inclusivity piece is so very important amidst a world of intimidating fitness pros and potentially cliquey yoga groups. Athleta really takes body positivity to the next level. If you're looking for a female-centered brand community to link up with and bring your daughter along, Athleta is definitely the yoga brand for you.
Closing Thoughts
Athleta takes yoga wear to a new level of quality, elegance, and comfort while fulfilling a genuinely positive mission. Though they put a lot of energy into the social and environmental sides of their mission, their gear also lives up to the name. It is fabulous, functional, and compliments all body types.
Not to mention, I've found that their leggings last forever and dry crazy-quick, even during a drenched hot yoga session. Athleta does not disappoint. At the end of the day, whether or not Athleta is in your budget depends on your values, style, and functional needs.
Namaste!