In January, my girlfriend Anne and I quit our corporate jobs, sold nearly everything we own and bought a one-way ticket to India.
We spent 3 months in India traveling, practicing, and teaching yoga. Check out our travel itinerary to see where we're going next!
This is a chronological story of our time in India… told through pictures of yoga poses!
We started our India tour in the bustling Mumbai.
Mumbai get's super hot so we escaped to Lonavla for cooler temperatures and to enjoy some scenery.
*Photo essay: Streets of Mumbai
Not pictured: the 20-30 locals staring at us during this "photo shoot." Oh India 😀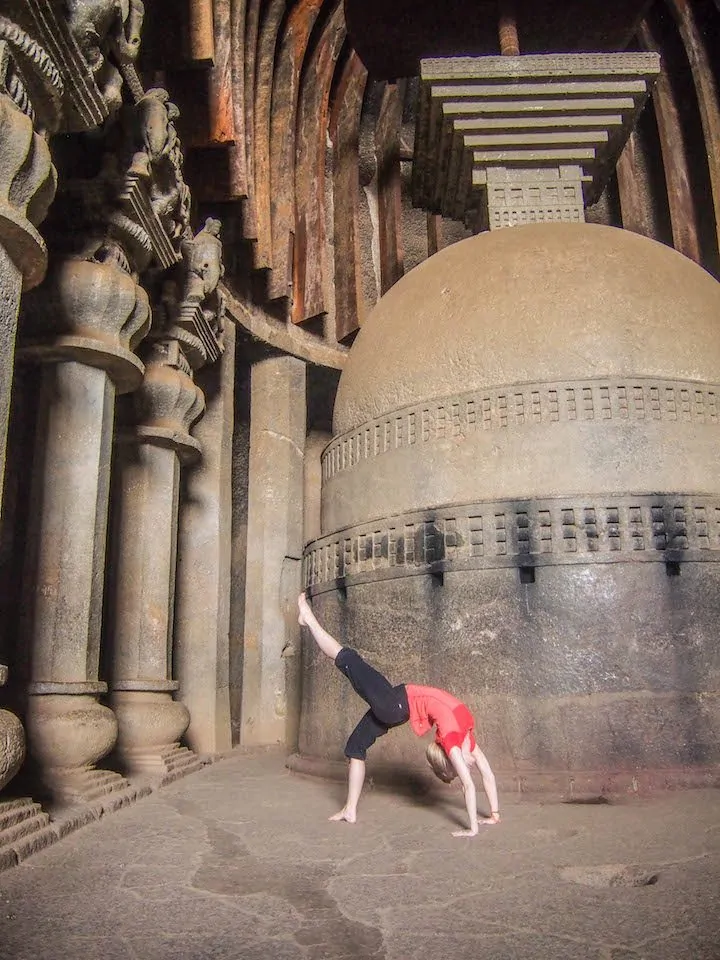 After Mumbai, we spent 2.5 weeks in Goa. Although we hated Anjuna Beach, we did enjoy a 5-day yoga retreat and letting time pass slow.
*Our favorite yoga studio in Goa was Oceanic Yoga in Anjuna.
We fell in love with the tiny village of Aldona located 30 km inland of Anjuna Beach. The village was full of colonial portuguese architecture. We stumbled upon this old church and had some fun 🙂
It's was about 100 degrees that day and the pavement was super hot. I could only hold the pose for a second before burning my hands!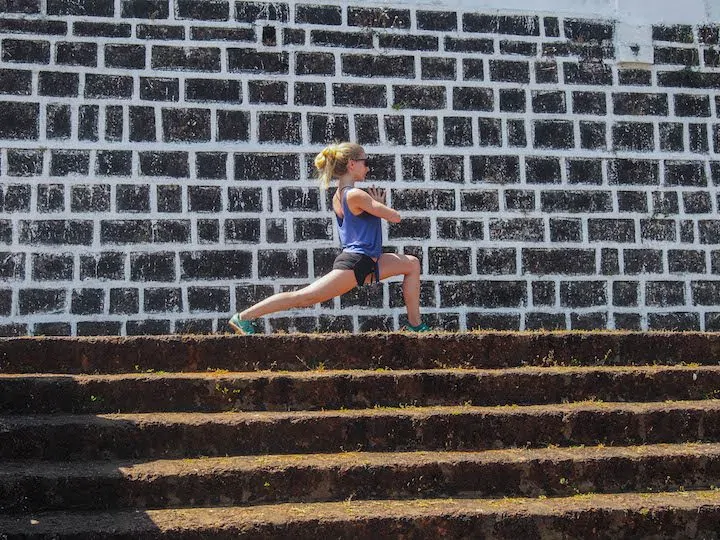 We ran some stairs for a little workout too!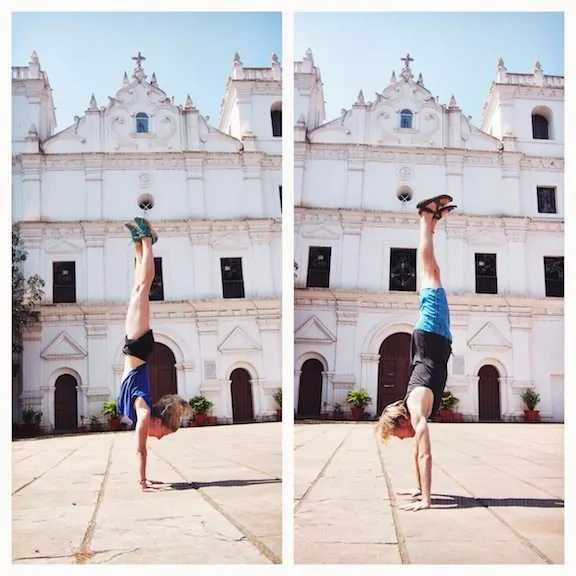 After our fill of Goa, we took a dreadful overnight bus to Hampi. Hampi is a magical place and easily our favorite destination in all of India.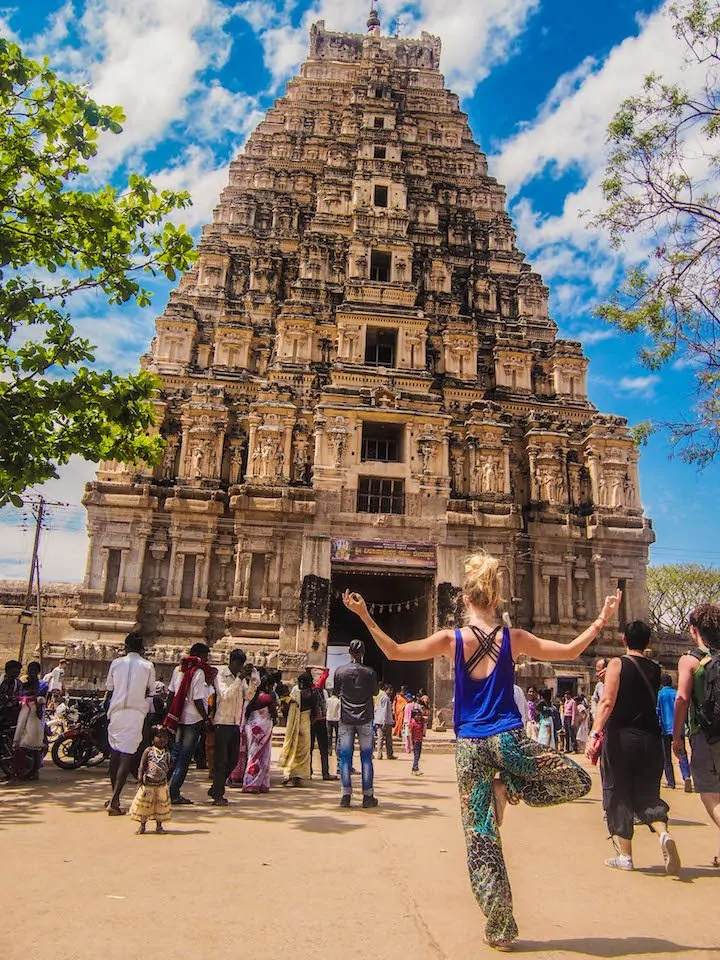 We wandered through Hampi's old temples and explored the lush surroundings by motorbike.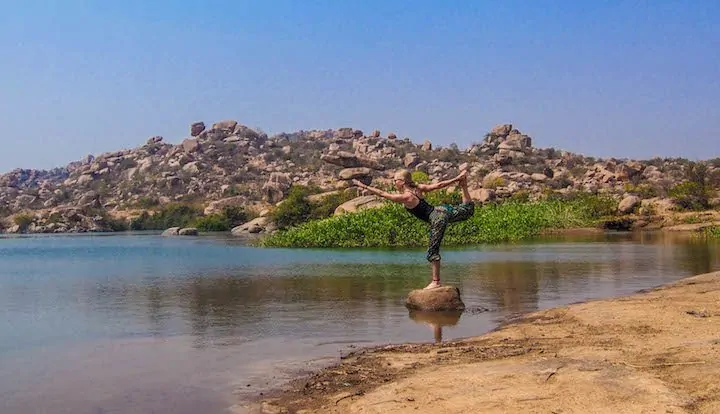 Lots of temples.
If you're enjoying these pictures, connect on Facebook where we post pictures of yoga poses almost daily!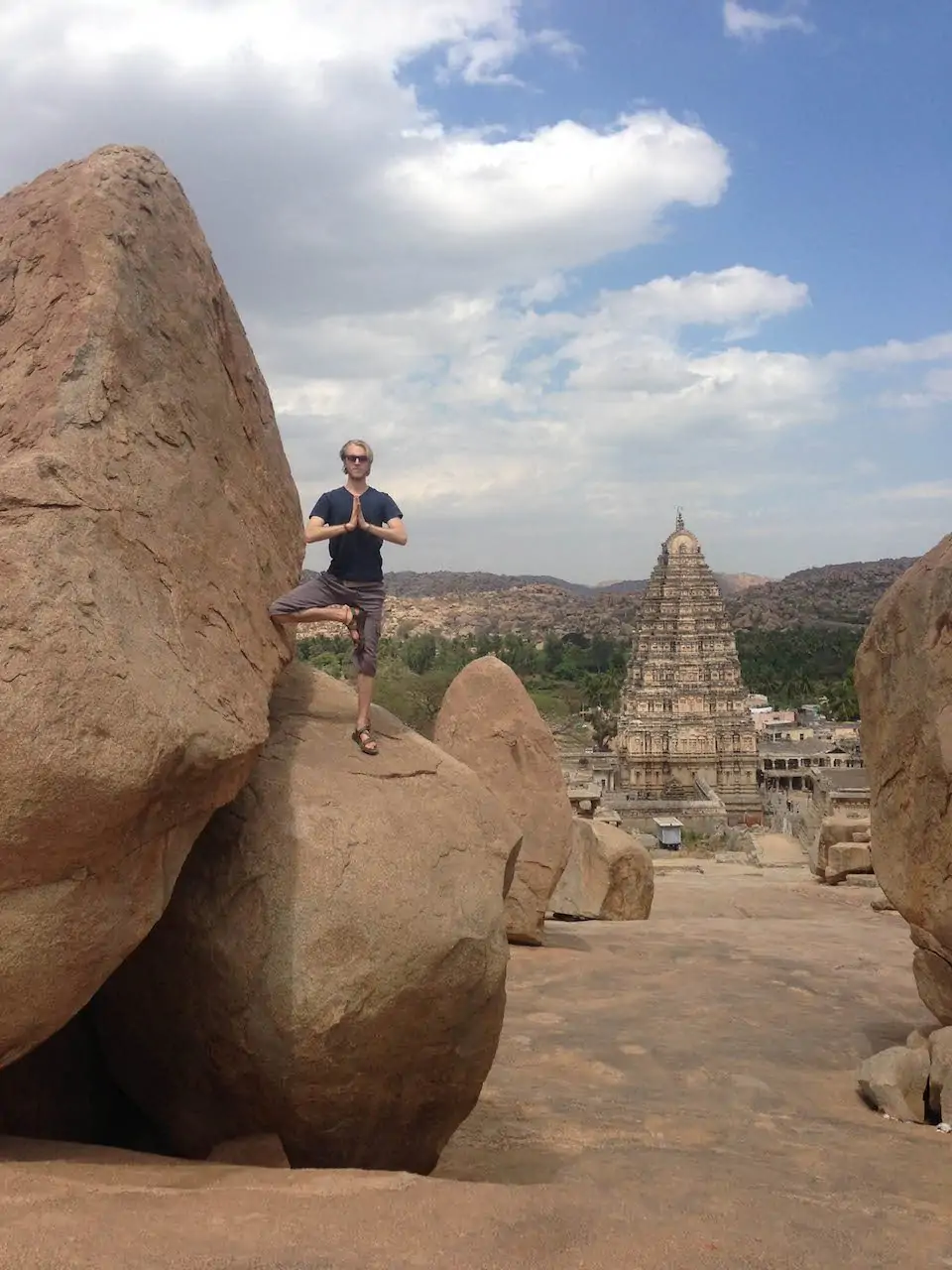 So many of temples…
After Hampi we took an overnight train to Mysore where we spent 2 weeks practicing yoga and eating healthy food. We spent most of our time in the Gokulom Neighborhood which is famous as the birthplace of Ashtanga style yoga.
*Our favorite yoga studios in Mysore were a1000 Yoga and Mystic Yoga school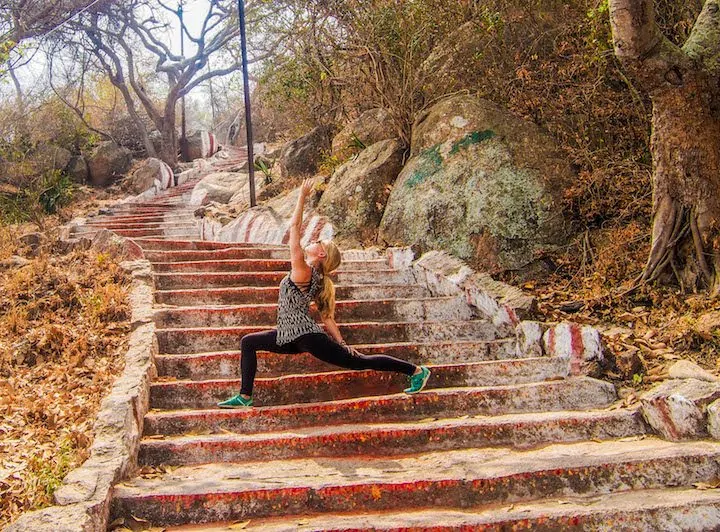 Of course we had to visit the Mysore palace.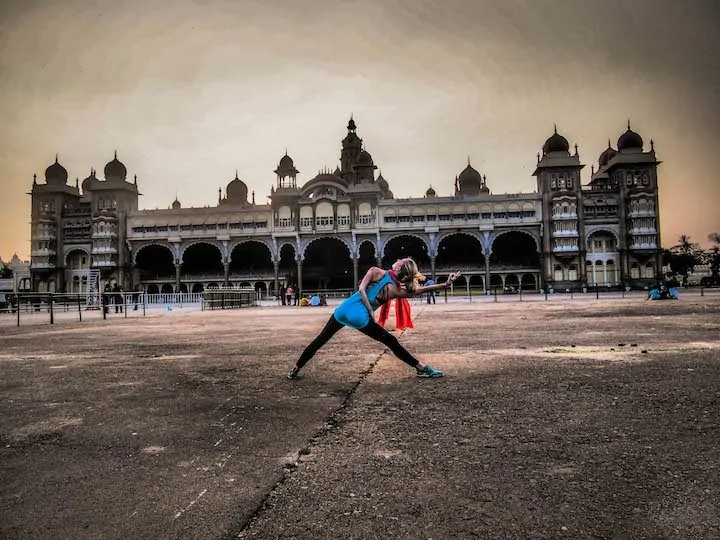 You get a lot of stares in India, but for some reason this one got a lot of attention…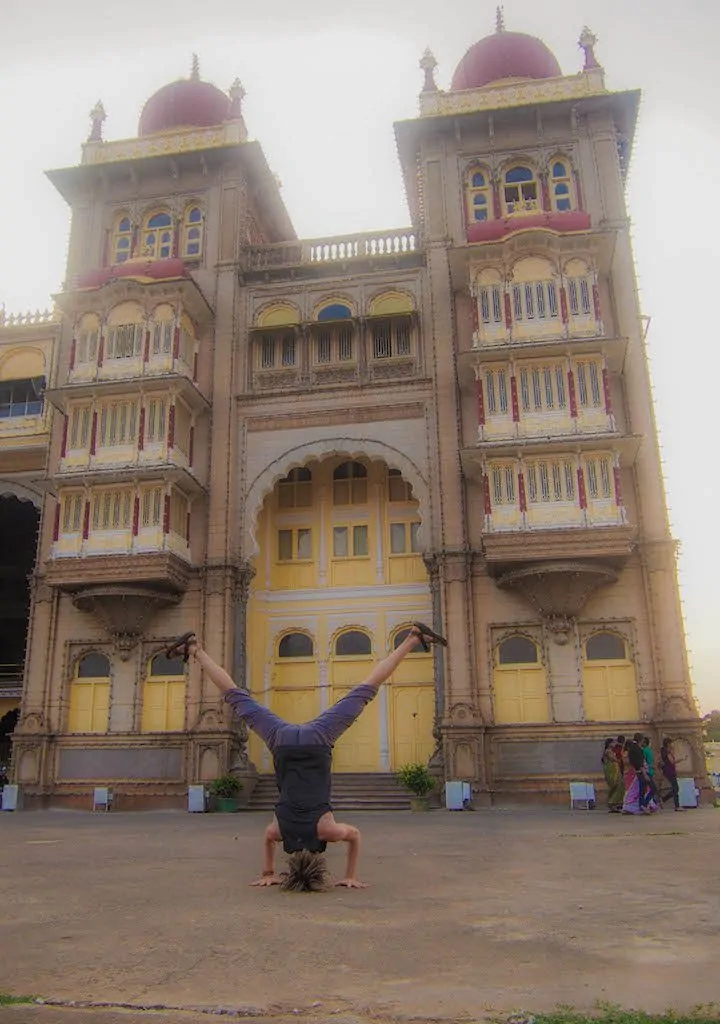 After Mysore, we stopped in the hillstation Ooty, before making our way to Cochin, the capital of Kerala. Kerala is the smallest and our favorite Indian state.
After Cochin, we bussed down to Alleppey which is located on the backwaters.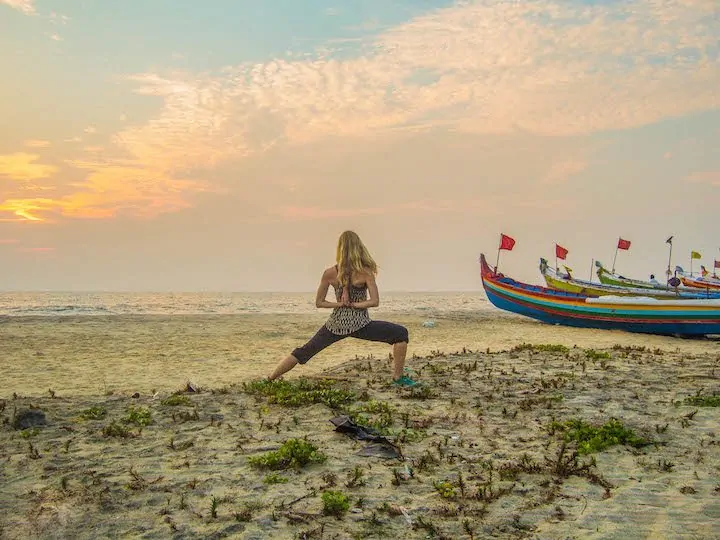 We celebrated our 3 year anniversary by renting a houseboat and cruising the backwaters near Alleppey. Thanks to Brian and Rose for sponsoring our houseboat trip!
*If you're interested in sponsoring us, click here to learn more.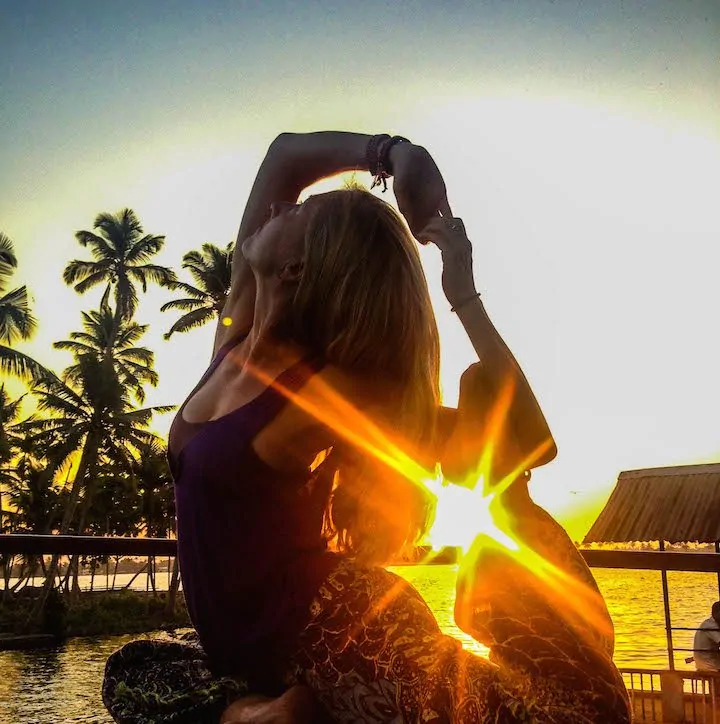 After Alleppey we decided to spoil ourselves for a few days at the Vasundhara Sarovar Premiere five-star resort.
*Our review of Vasundhara Sarovar Premiere
After pampering ourselves, we went down to the beach town of Varkala.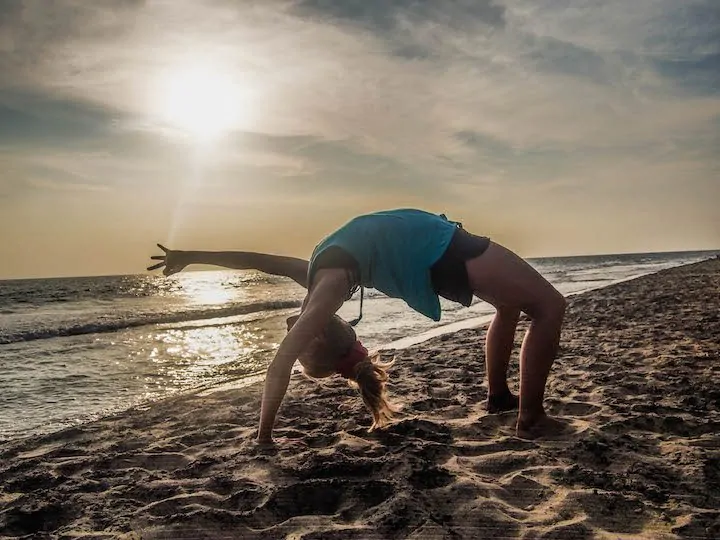 We parked it in Varkala for a couple weeks. Made great friends here and enjoyed some beach time.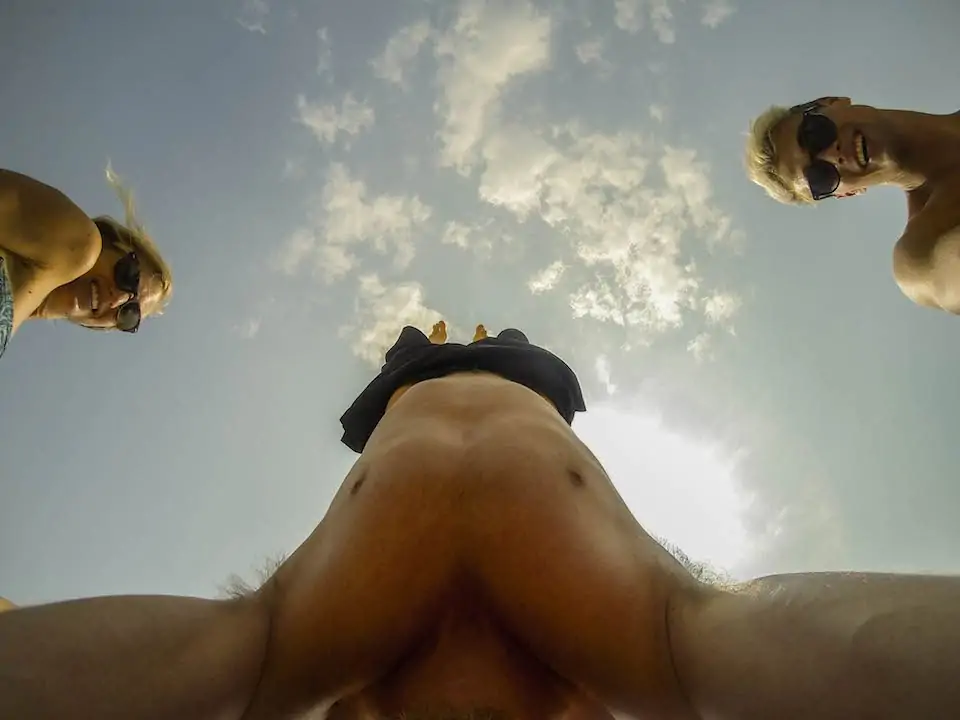 *Curious who these two people are in the pictures? I suggest you start here to learn about Anne and Brandon.
We really did love this beach.
Pretty much every day for 2 weeks straight.
Playtime in Varkala is over. Time for an 18-hour train to Chennai followed by a bus to Mamallapuram. After few days in Mamallapuram we flew to Sri Lanka.
3 weeks later, we're back in India. We started in the bustling Delhi, and then moved on to the Venice of India, Udaipur.
Finally, after 3 months in India we make to Agra, the home of the Taj Mahal.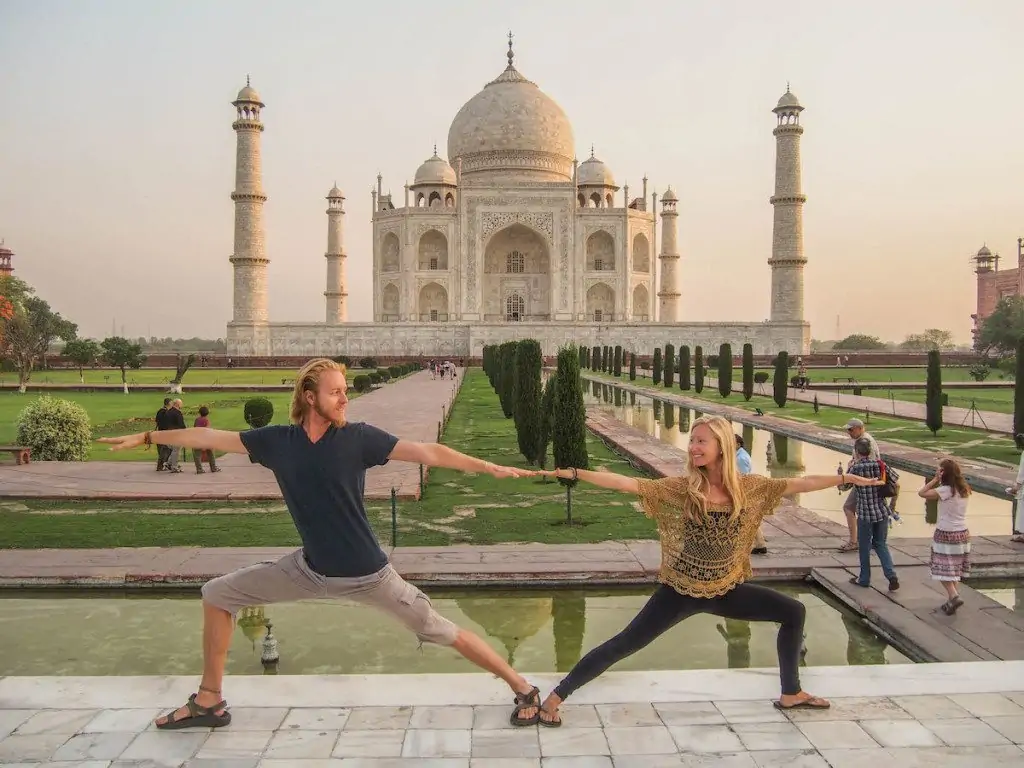 Although we almost skipped it, it's fair to say no trip to India would be complete without a stop at the Taj Mahal.
Even the backside of the Taj is beautiful…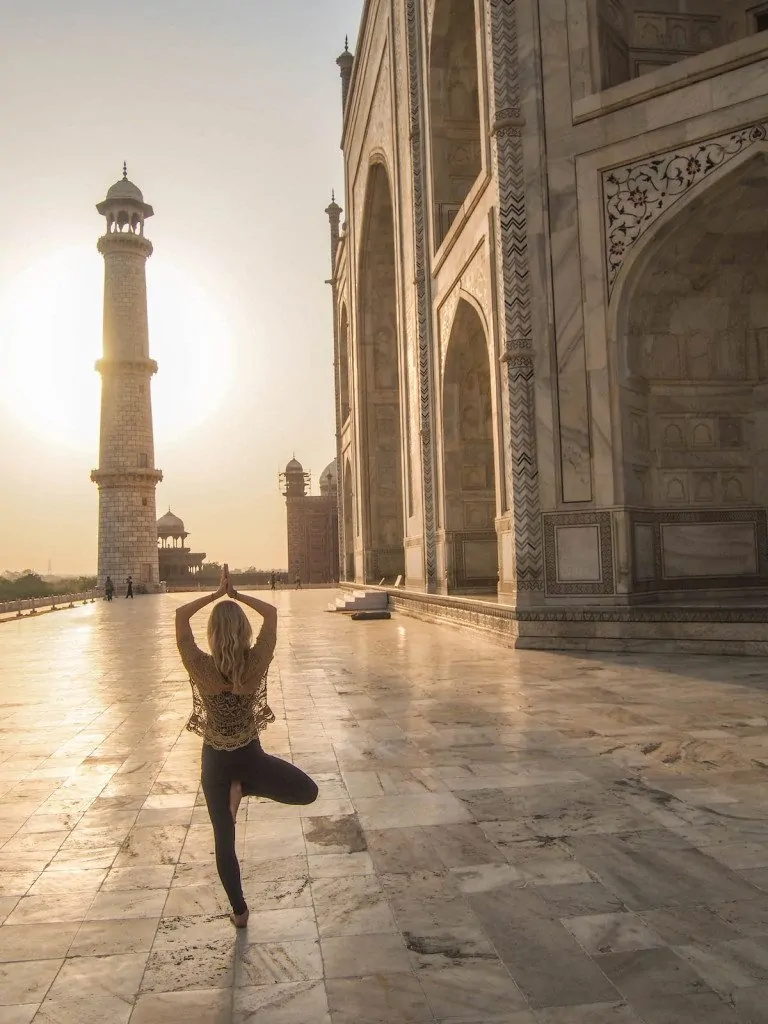 After Agra, we spent our last 5 days in India's holiest city, Varanasi. Then we headed North for a month of Trekking in Nepal. Stay tuned for information on our time in Nepal.