Manifestation is a huge buzzword and something many people are talking about. But do you know exactly what it is and how to practice it?
If not, don't worry, as there are many excellent books on the subject. However, not all law of attraction books are equal, so if you want to truly understand manifestation, it's essential to read the best ones.
To help you start or progress in your spiritual and manifestation journey, I'm sharing the top 10 law of attraction books with detailed reviews of each.
Best Law Of Attraction Books
Top 10 Manifestation Books For Creating Your Dream Life
The following law of attraction books explains the concept of manifestation very well. Some are short and easy to read and, thus, better for beginners, while others are more in-depth and ideal for those with prior knowledge and practice.
Here are the 10 best law of attraction books.
Product's name
Pages
Pros
Cons
More Info

Men, Those looking to attract money or business sucess


Think and Grow Rich: The Landmark Bestseller Now Revised and Updated for...
320
The first book on manifestation
Outdated,
Aimed mainly at men
See latest price

Everyone


Wishes Fulfilled: Mastering the Art of Manifesting
224
Relates to the modern-day world,
Lots of practical guidance
See latest price

Advanced practitioners


Ask and It Is Given: Learning to Manifest Your Desires
314
Features many different techniques to try
A heavy read
See latest price

Those looking to attract money or business sucess


The Secret
198
Refers to real life success stories
Focuses on attracting wealth
See latest price

Spiritual seekers, yogis


The Power of Now: A Guide to Spiritual Enlightenment
236
Covers a broad range of personal growth subjects
See latest price

Women, beginners


The Universe Has Your Back: Transform Fear to Faith
200
Relates to the modern-day world,
Easy to read
See latest price

Beginners, spiritual seekers


The Seven Spiritual Laws of Success: A Pocketbook Guide to Fulfilling Your...
128
Short and easy to read
Doesn't explain the law of attraction in detail
See latest price

Women, Beginners,


Dear Universe: 200 Mini-Meditations for Instant Manifestations
288
Features 200 guided meditations
Lack indepth explainations
See latest price

Scientific minded people


Breaking The Habit of Being Yourself: How to Lose Your Mind and Create a...
360
Gives a scientific perspective of the law of attraction
A long, heavy read
See latest price

Beginners


Infinite Possibilities: The Art of Living Your Dreams
304
Easy to read, practical
Some parts are repetitive
See latest price
Best Classic Manifestation Book – Think and Grow Rich by Napoleon Hill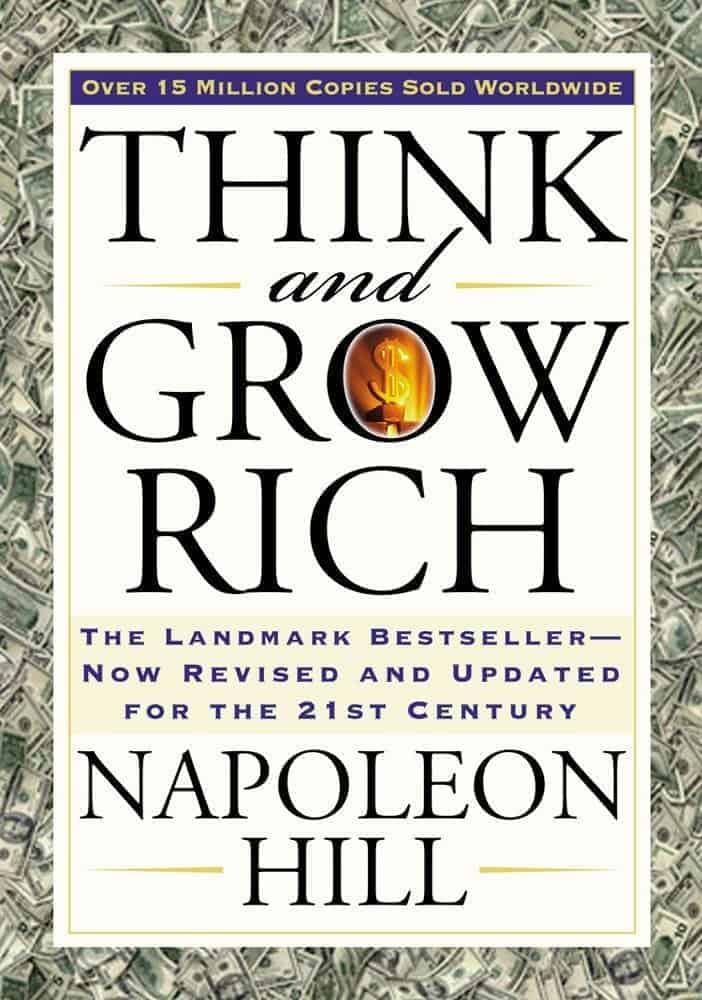 Think and Grow Rich is the first book ever published on this subject. Thus, it is the original manifestation book, dubbed the "Granddaddy of All Motivational Literature," with thousands and thousands of 5-star reviews.
This book has a lot of wisdom but is quite outdated – it was written in 1937! Therefore, some of the stuff doesn't feel relevant to modern-day life. Moreover, this book will not empower women to go after their dreams. It is written solely for men, with the outdated belief that business is only for males.
However, if you can put this aside, you'll learn how to discover your hidden, untapped power for creating wealth and success.
I recommend reading the updated version of this book. In the original, Napoleon Hill refers to the success stories of Andrew Carnegie, Thomas Edison, Henry Ford, and other millionaires of his generation to illustrate his principles. The newer version by Arthur R. Pell has more modern examples, with stories of contemporary millionaires and billionaires, such as Bill Gates, Mary Kay Ash, and Sir John Templeton.
Best Modern-Day Manifestation Book – Wishes Fulfilled by Wayne W. Dyer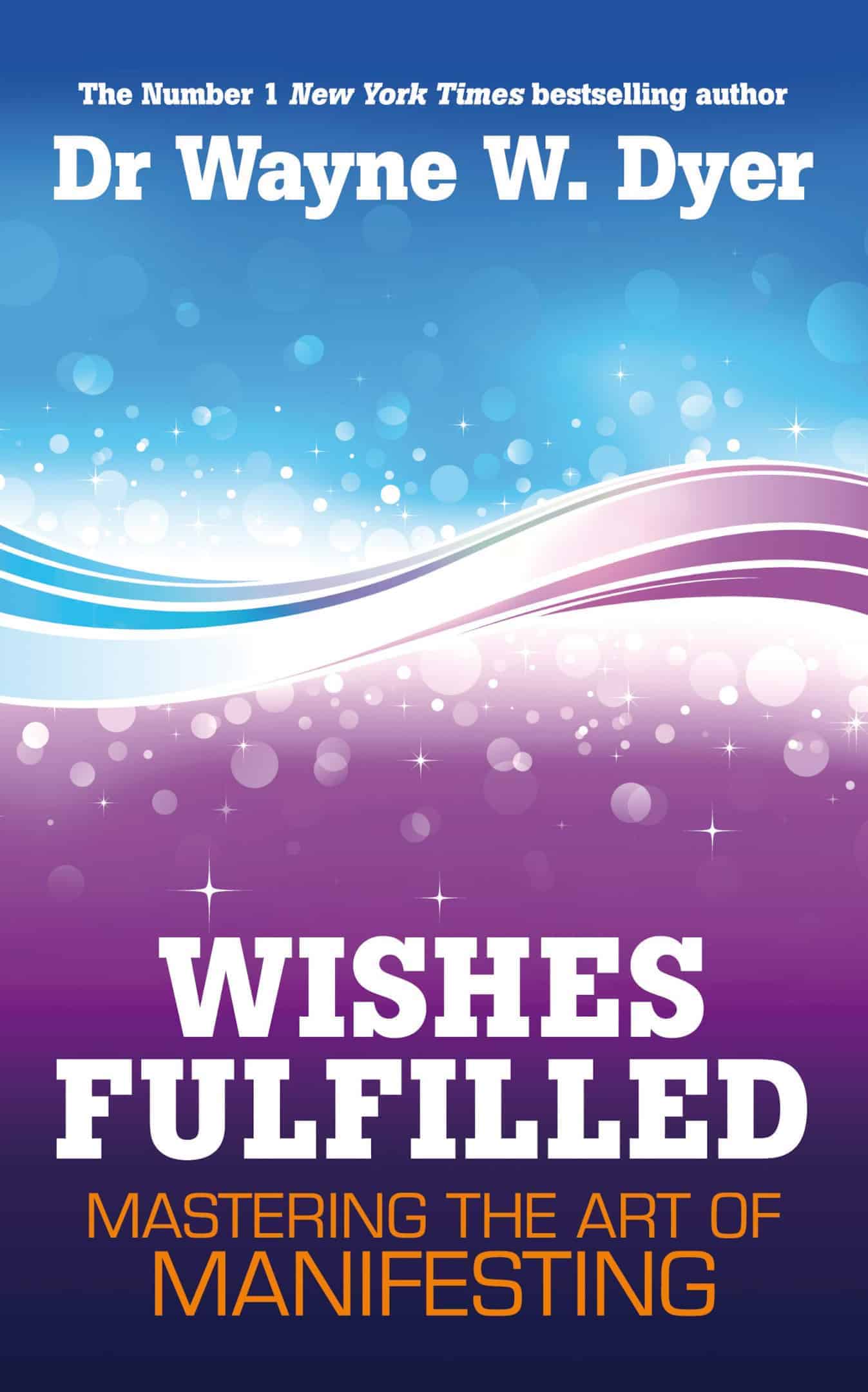 Wishes Fulfilled, written in 2012 by Wayne W. Dyer, is a book dedicated to the art of "miracle-making." Dyer believes that true power lies within ourselves; thus, we must look within to achieve our dreams rather than outside ourselves.
Dyer also teaches that imagination and feelings are two critical ingredients to the law of attraction. This is the same concept introduced by Napoleon Hill – it is not enough to imagine your dream life; you must feel like you are already living it. Dyer explains, "Once you place a thought into your imagination about who you want to become, I encourage you to live from that end as if it had already materialized into the physical realm."
Wishes Fulfilled serves as a complete how-to book on manifestation. It features Dyer's personal story and others' experiences with the law of attraction. He also gives a detailed explanation of the process, along with practical guidance and mental exercises to add to your daily routine.
It's particularly good for religious people who have grown up believing that god is outside themselves. Dyer's perspective may challenge your views initially. Still, if you can keep an open mind, you'll find it highly thought-provoking.
Best For Advanced Manifesters – Ask And It Is Given: Learning to Manifest Your Desires by Esther Hicks and Jerry Hicks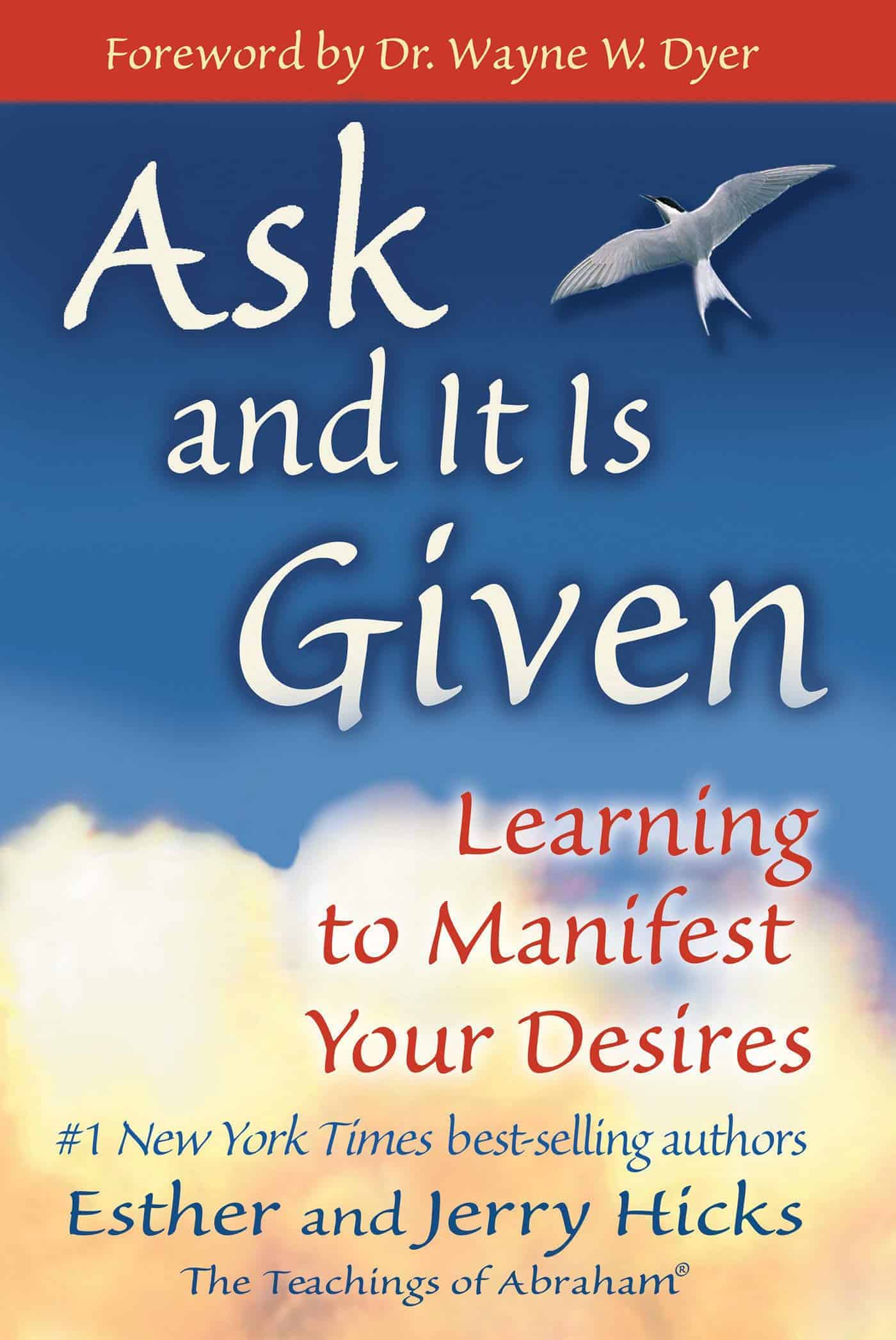 "Ask And It Is Given" is another classic book on the law of attraction. In this iconic book, Esther and Jerry Hicks present the teachings of the nonphysical entity Abraham. These timeless teachings reveal how to manifest your desires to live your best life by using 22 different processes explained in the book.
One key concept in this book is the importance of positive thinking, controlling your emotions, and developing a high vibration. The higher your vibration, the easier it is to manifest. So, one key thing to remember when embarking on your manifestation journey is to ensure you have overcome all negative thinking that could sabotage your desires before you start asking for what you want.
Like many of the other best manifestation books, you'll need to read this a few times to truly understand the teachings. However, with each read, the experience gets more profound. It's not an easy read, so it may be a bit heavy for beginners. But if you've been manifesting for a while now, "Ask And It Is Given" is a must-read!
Best Manifestation Book To Attract Wealth – The Secret by Rhonda Byrne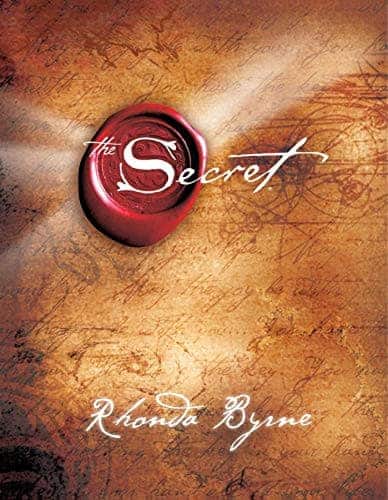 The Secret book, written by Rhonda Byrne, is the book that popularized the practice of manifesting. It was released in 2006, along with a groundbreaking feature film that included interviews with the top players in the "manifestation game."
The Secret comes from various oral traditions, literature, religions, and philosophies that date back years. In the book, Rhonda combines these spiritual principles into one master key system. She explains in-depth how to manifest abundance in all areas of your life, from money to health to happiness.
What I particularly like about The Secret is how it features various stories from people who have successfully used the law of attraction to attract personal wealth and achieve success. The book focuses on visualizing your goals to turn them into reality. It also gives some easy-to-follow essential methods for manifesting.
The one thing I didn't like so much about the Secret is that it focuses more on manifesting materialistic objects and wealth rather than inner spirituality and personal happiness. So if you're looking for a spiritual book on the law of attraction, you may prefer the next one on this list.
Best Spiritual Manifestation Book – The Power of Now: A Guide to Spiritual Enlightenment by Eckhart Tolle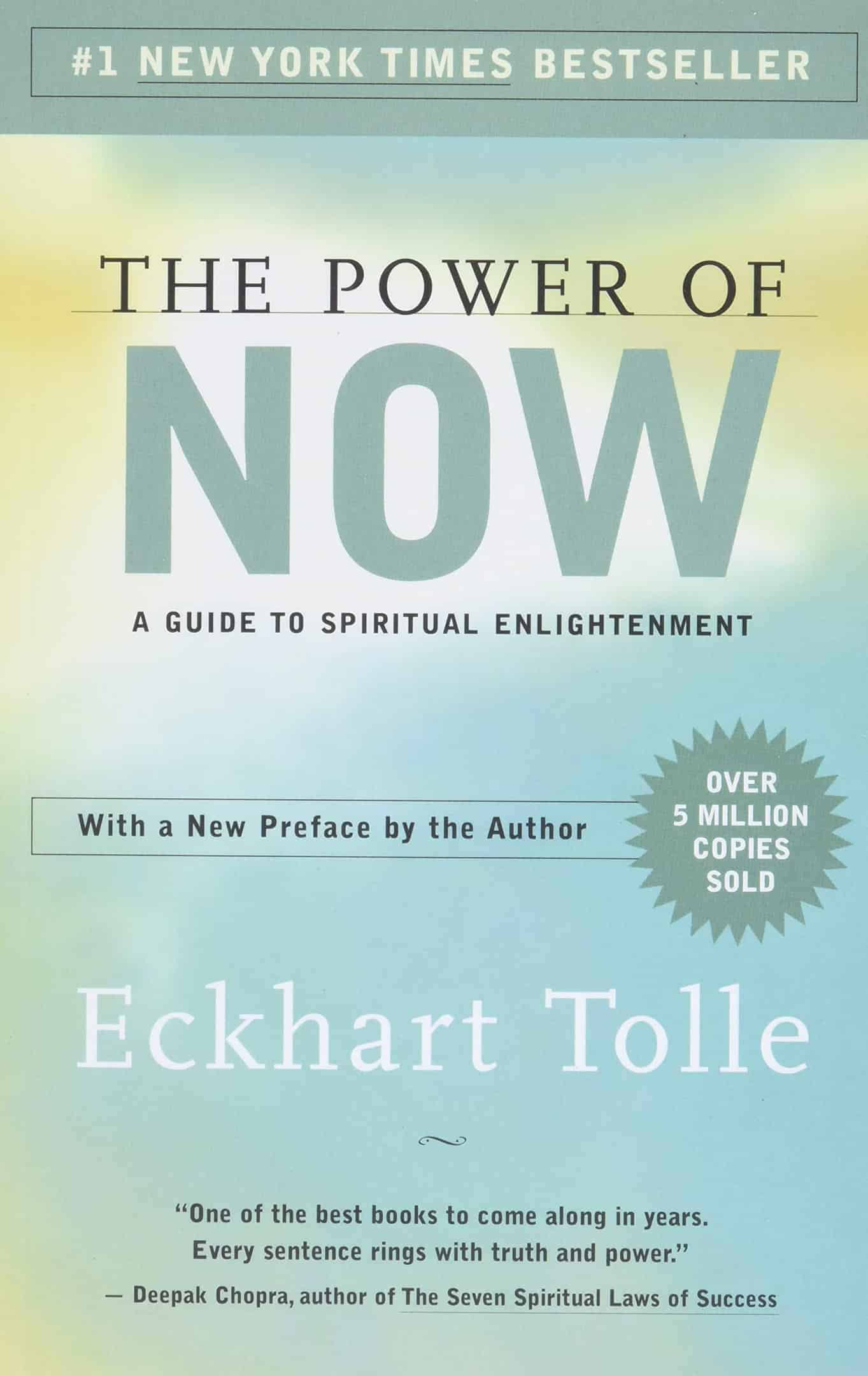 The Power of Now by Eckhart Tolle is one of the books that changed my life the most and played a massive role in my spiritual journey.
Although it's not marketed as a manifestation book, Eckhart Tolle's book teaches us that to begin a manifestation journey, we must first learn how to connect to the present moment. This is a vital point that many manifestation books fail to mention, and thus, is one reason why people "fail" at manifesting.
Because it's more a spiritual book than a manifestation one, it's best for those who are just beginning their spiritual path or have a keen interest in personal growth. In addition, the subjects are a lot broader than other books, with chapters on relationships, creative use of the mind, impermanence, and the cycle of life, to name a few.
Tolle's view is that to attract what you want in life, you must become more present, mindful, and conscious to fully realize your inner self. He shares what it means to live in the present moment and how you can do it.
For many, this book has been precious in helping them find their purpose. As it's essential to know what you want from life before you try to manifest it, The Power Of Now is an excellent book for helping you get clear on your soul's purpose.
Another thing I like about this book is that Tolle gives prompts for taking breaks from reading at specific points. While this may seem like a small thing, it really helps you process the powerful words you've just read and ensure they don't wash over you.
Best For Women – The Universe Has Your Back by Gabrielle Bernstein
The #1 New York Times Bestseller, The Universe Has Your Back, by Gabrielle Bernstein, teaches you how to transform fear into faith to live a life guided by the divine. Gabrielle Bernstein has written multiple bestselling books, but this 2016 book is probably her most iconic work.
Bernstein has a super inspiring spiritual journey about happiness, security, and clear direction, which she shares in this book. The book is about relinquishing the need to control and developing the art of surrender to live in certainty.
You'll learn to listen to and trust your inner voice. Gabrielle also explains that to overcome challenges, you need to release control and go with the flow rather than continue to push against a wall.
It's refreshing to see a female thought leader finding success in the law of attraction, as many of the older manifestation books are written by men and aimed at men. Thus, I recommend it to any women starting to get into manifestation or those looking to deepen their connection to their intuition. Bernstein's writing is clear, relatable, and easy to understand.
Best Short Read – The Seven Spiritual Laws of Success by Deepak Chopra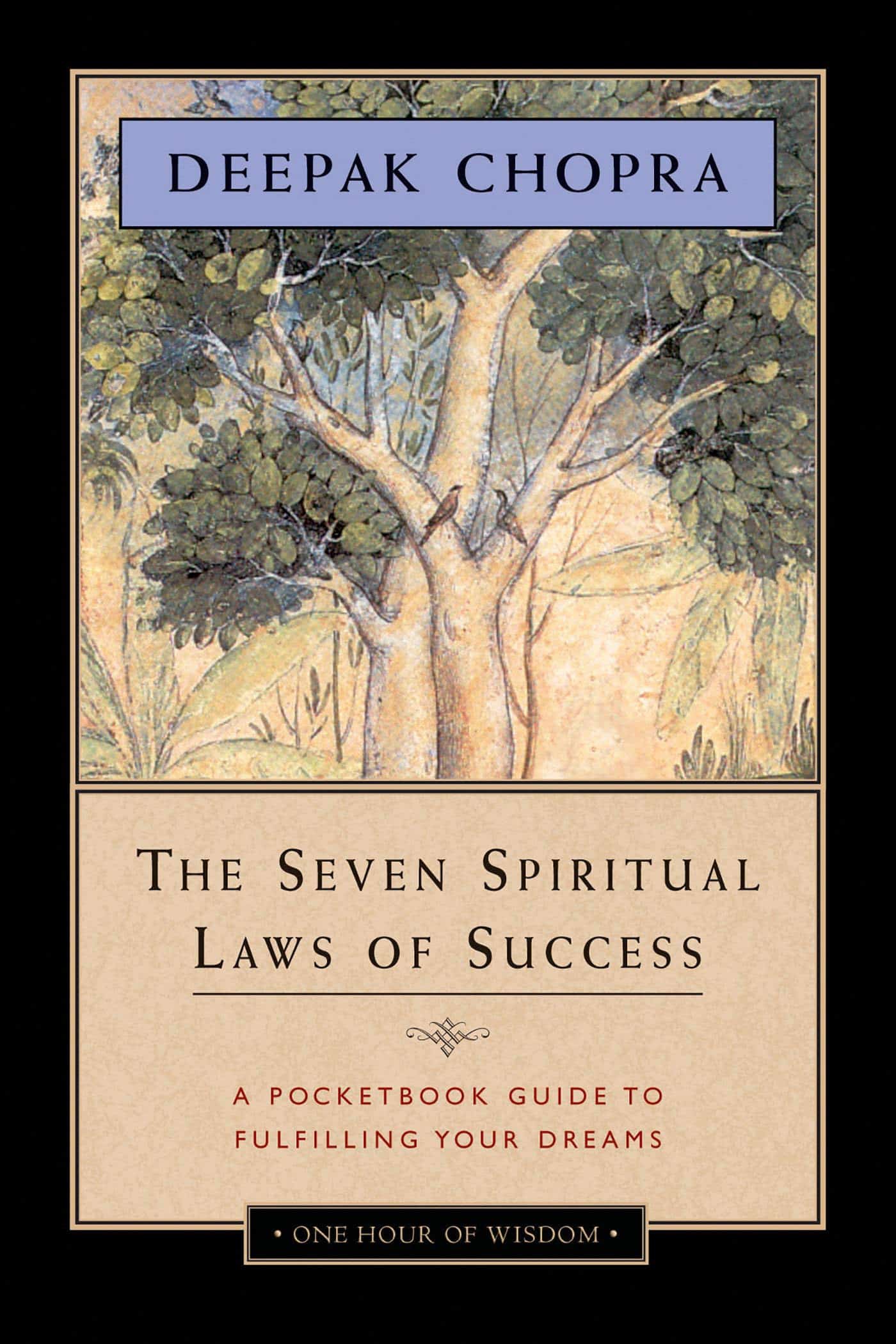 The Seven Spiritual Laws of Success by Deepak Chopra deserves a spot on this list as it has a different approach to the law of attraction than the other best manifestation books. While many others focus on making more money or getting more physical possessions, this book is very spiritual.
Deepak Chopra is a prominent figure in the New Age spirituality movement and has written over 90 books, 21 of them New York Times bestsellers. However, what's unique about The Seven Spiritual Laws of Success is that it focuses on helping you discover your true purpose by connecting with your inner spiritual being.
Chopra's key message is that your dream life starts by understanding your true nature and learning to live in harmony with the universe's natural laws. It is an inspiring and happy pocket book that is just 128 pages. However, there is so much wisdom on every page. It is also easy to read, so it is suitable for beginners.
Many readers claim this book to be life-changing, explaining how it helped them understand what they truly desire and make significant changes in their lives. This book helps us get out of our own way and move closer to achieving our goals and experiencing spiritual enlightenment. However, as it is more of a personal growth book than a manifestation one, I recommend reading it along with a few others on this list.
Best Practical Manifestation Book – Dear Universe by Sarah Prout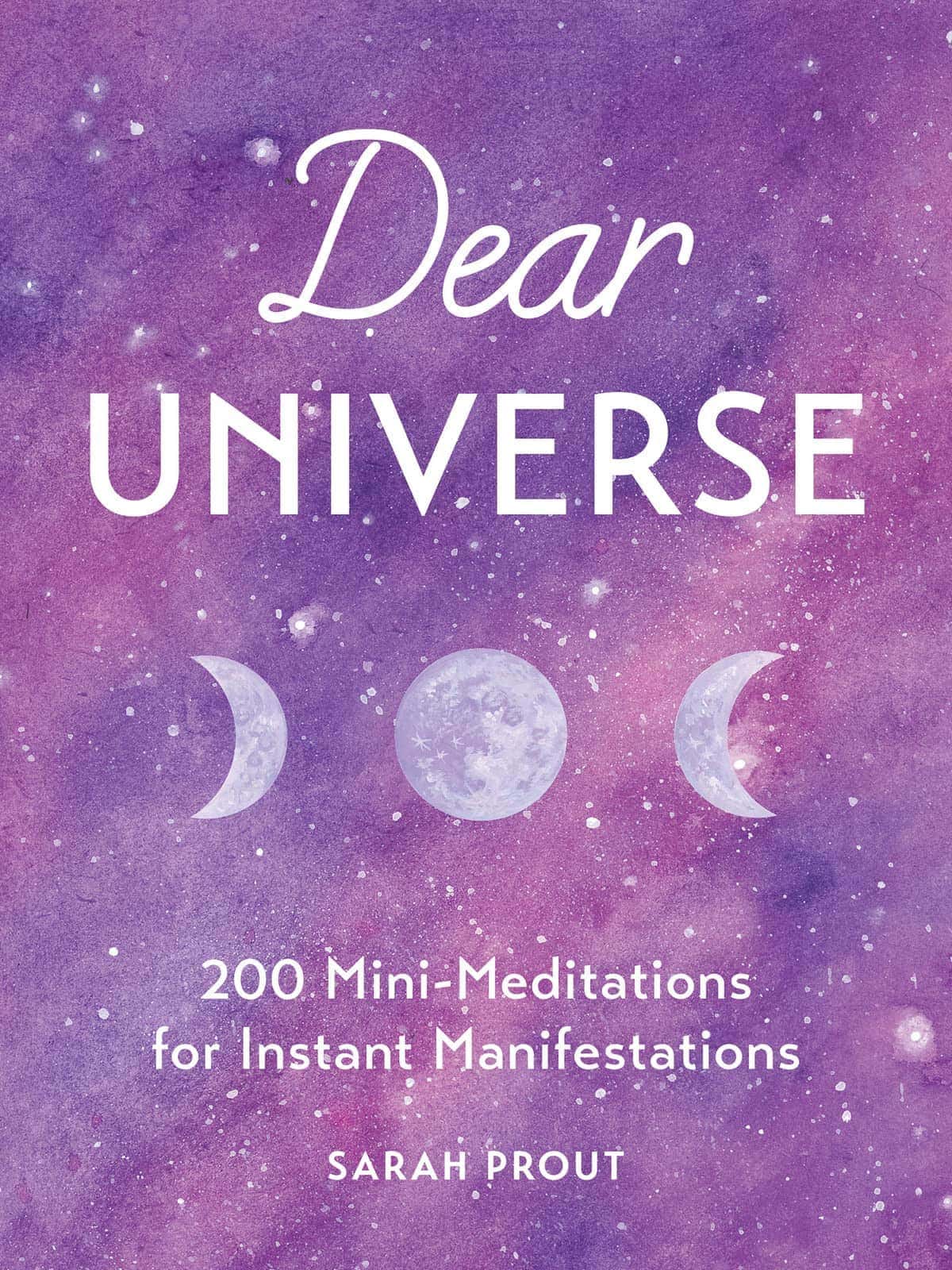 "Dear universe" is one of the best practice guides on manifestation. It features 200 mini meditations and soulful exercises you can try immediately to increase your manifestation potential.
Sarah Prout is an award-winning entrepreneur and author who used these universal laws to go from living on welfare to running a million-dollar business. In Dear Universe, she shares accessible explanations and simple manifestation techniques that anyone can try, regardless of their previous experience.
The book is split into two sections. The first 100 meditations are designed to help you rise above fear, honor your feelings, and move toward what you desire. The second 100 meditations are intended to uplevel your manifestation power and increase your confidence, self-love, and abundance.
Because of the book's format, readability, and smaller size, it is a handy tool whenever you need inspiration in your manifestation practice. You can simply pick it up and flip through it to find a meditation that resonates with you. However, note that Dear Universe doesn't feature a long, in-depth explanation of the law of attraction. Thus, you should pair it with one of the other manifestation books on this list.
Best Scientific Manifestation Book – The Habit of Being Yourself: How to Lose Your Mind and Create a New One by Joe Dispenza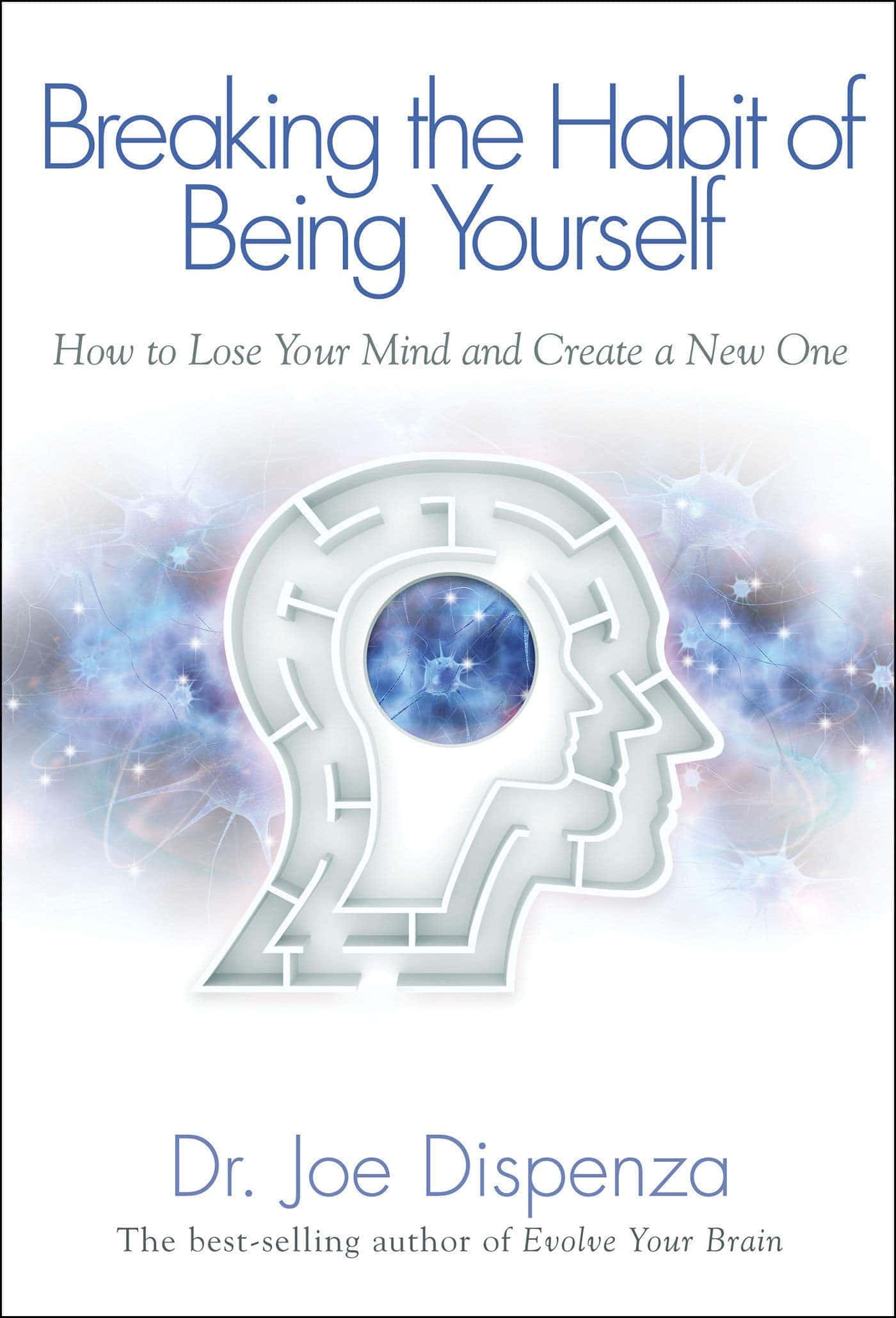 Suppose you want to discover a more scientific perspective of the law of attraction. In that case, The Habit of Being Yourself is ideal. In this unique book, Dr. Joe Dispenza demystifies ancient understandings and bridges the gap between science and spirituality.
He combines quantum physics, neuroscience, brain chemistry, biology, and genetics to show you how to overcome your limiting beliefs and change your own reality. Along with thought-provoking explanations on how our minds hold us back, Dr. Joe shares tools and valuable practices for making necessary changes to level up your life.
It is about changing any negative aspect of your being that stops you from reaching your fullest potential and manifesting your biggest desires. The contents of this book goes well beyond manifestation. Thus, it is best for those already practicing the law of attraction and those who want to discover a different, more scientific perspective on the practice.
Best For Beginners – Infinite Possibilities: The Art of Living Your Dreams by Mike Dooley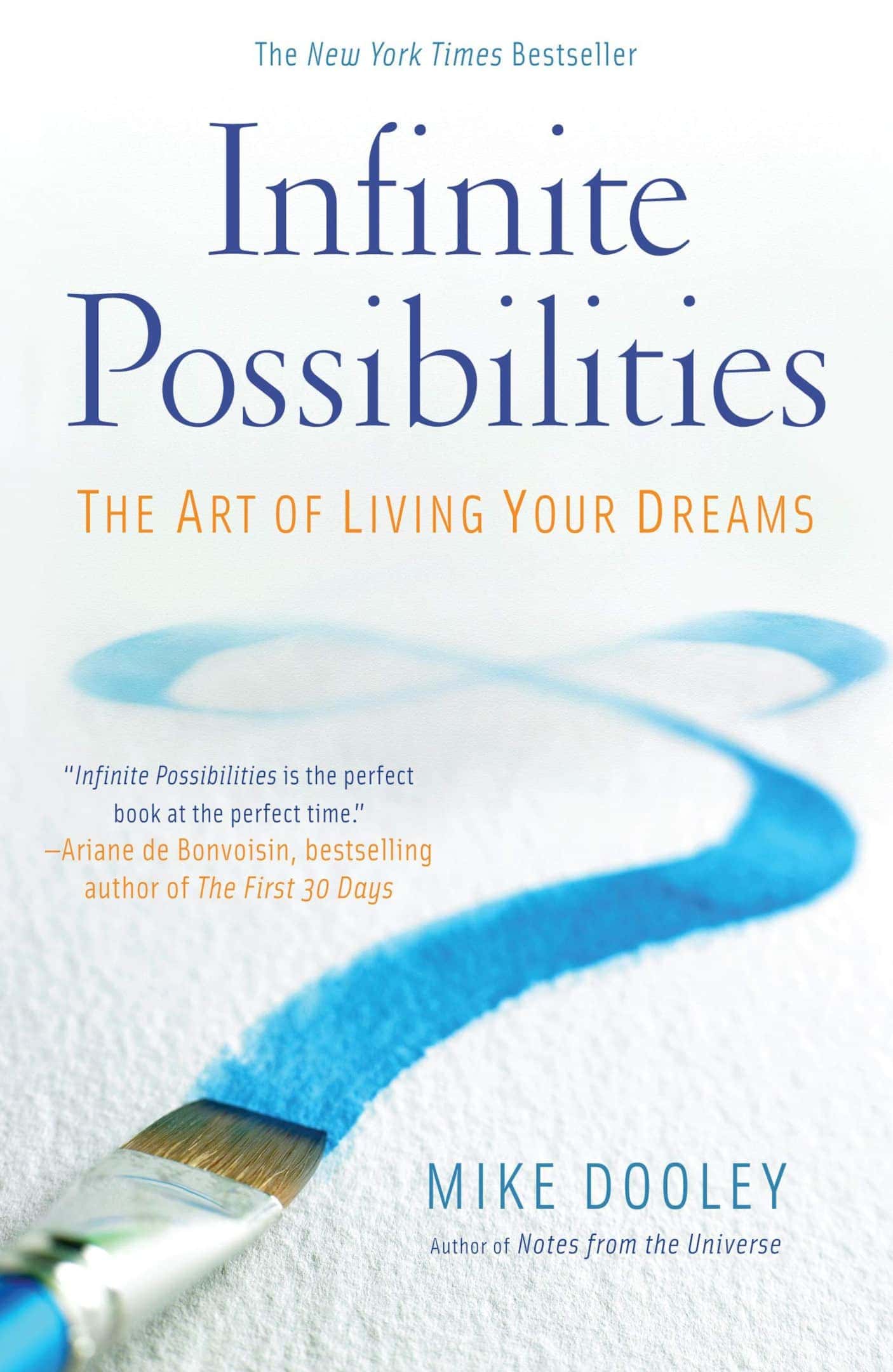 While less known than some of the other best manifestation books on this list, Infinite Possibilities: The Art of Living Your Dreams is one of the most beginner-friendly manifestation books. It clearly explains the law of attraction and how you can use it in your own life.
In Infinite Possibilities, Mike Dooley introduces the art of manifestation, then gives clear, actionable steps. What Dooley emphasizes, which many other authors do not, is that the law of attraction is not just about wishing something into being or maintaining a positive mindset. Instead, the key to making your wildest dreams come true is taking ownership of them by acting on them.
He goes further to explain that there is an opportunity within every adversity. So if you feel like you are disadvantaged and, thus, unable to create abundance in your own life, that is your decision. However, if you trust that the universe has your back and work on changing your thoughts and actions to align with your desires, you'll have manifestation success.
What also makes this book special is the sense of humor and good vibes Dooley brings to it. This makes it a pleasure to read and easy to understand, so it is a great book to start with if you are new to manifestation.
FAQs About Manifestation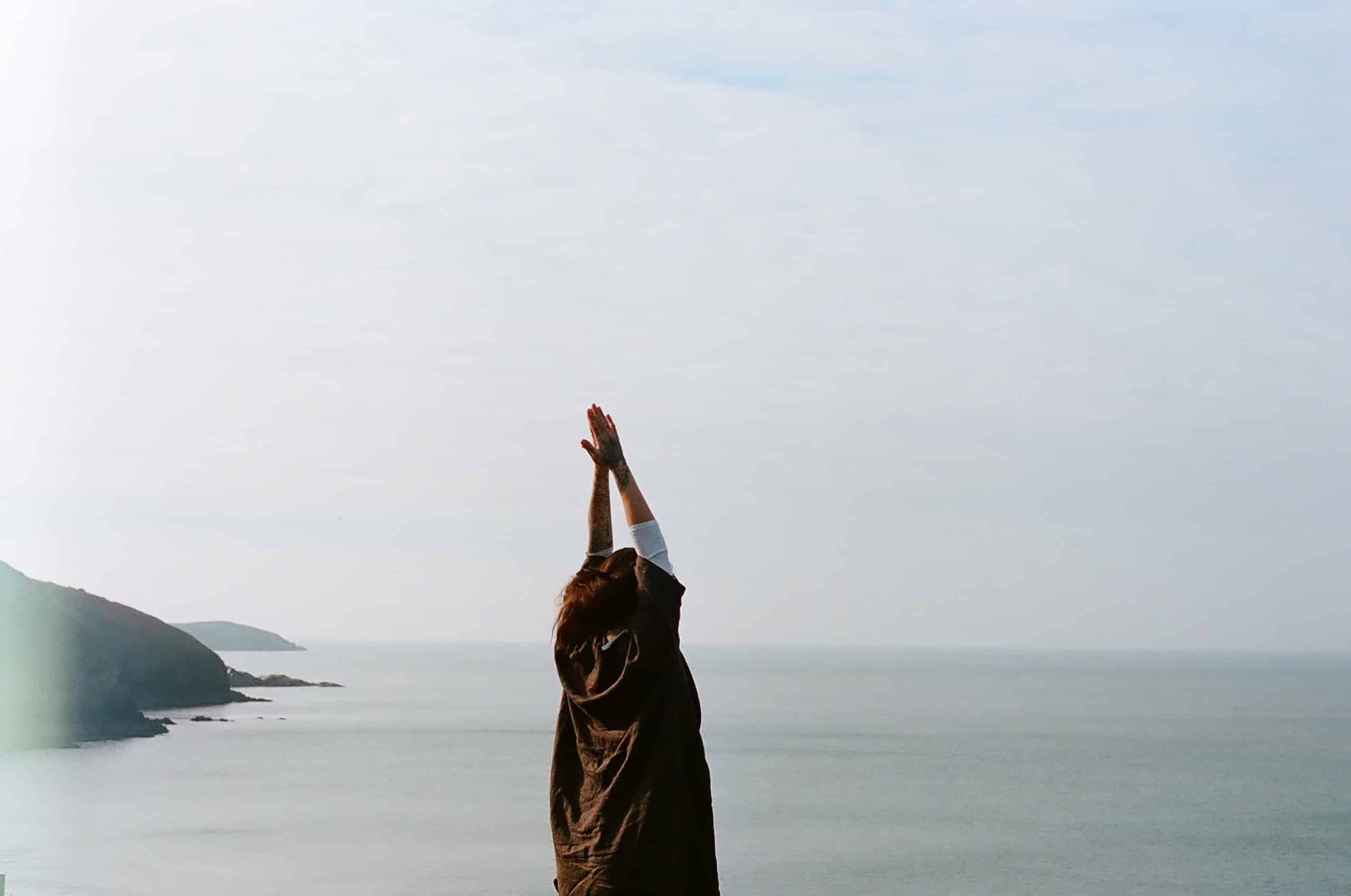 If you are new to the world of manifestation, you may be wondering more about the concept. Here are a few commonly asked questions about the law of attraction.
What Is Manifestation?
Manifestation is the practice of turning your dreams and desires into reality by using imagination, feeling, and action. Manifestation is based on the law of attraction, which details a specific method to follow to attract your desires into your own life.
The basic philosophy behind the law of attraction is that energy creates manifestation. Therefore, positive thoughts create good energy to help bring positive results and good luck into your life. However, negative thoughts do the opposite, attracting bad luck.
Through manifestation, you use the power of your imagination to turn thought energy into physical existence. You can use this process to manifest anything, from money to physical health to happy relationships.
What Is The Subconscious Mind?
All the best manifestation books talk about the subconscious mind. This is the part of our minds that makes decisions without us actively thinking about them. Unlike the conscious mind, we are unaware of what is happening in our subconscious, which is how we develop limiting beliefs, which bring us into a low vibration where we cannot manifest.
The subconscious mind is essential in the law of attraction, as the contents of the conscious and subconscious determine what we manifest and attract. Imagine you fill your conscious mind with mental pictures, words, and thoughts around abundance. But, if there are limiting beliefs around your self-worth and money mindset in your subconscious mind, you'll struggle to manifest.
How Can You Start Manifesting In Your Own Life?
Anyone can manifest, but it takes time, commitment, and dedication. The first step is to discover what you truly desire; what does a beautiful life look like to you? To get clear on what you want, use a manifestation journal or planner like this one. They feature helpful prompts to discover what your life purpose is and what your highest values are.
When you have a clearer picture of what you manifest, there are several methods you can follow to start manifesting. In the beginning, follow a guided manifestation meditation with prompts to visualize what you want to experience.
I recommend this short Guided Meditation to Manifest Positive Outcomes and this 10-minute visualization Practice. Once you start your manifestation journey, record your thoughts and insights in your manifestation journal to track your progress.
Final Thoughts On Best Manifestation Books
When you discover the law of attraction, you understand that you have the power to achieve anything you desire. By reading a few of the books listed above, you'll learn how to work with this universal law and make all your goals and wishes come true.