Mumbai. Loud, unpredictable, dirty, random, beautiful, confusing, colorful, crowded.
Here are 10 tips to make sure you enjoy your time in India's largest City – Mumbai.
1) A little help goes a long way.
Let's face it, Mumbai is chaotic and overwhelming. Yet the people in Mumbai are generally very helpful if you ask for it. We lucked out big time when we decided to book our first 4 nights here through Airbnb so we could stay with a local. Our host, Mani, was instrumental in integrating us into the culture and way of life in India. Because of his advice, we were able to navigate public transportation, bartering with street vendors and understanding the food. We met some of his family and he accompanied us on a day trip to Lonavla – 2 hours outside of Mumbai. If you ever stay in Mumbai, we highly recommend using Airbnb and staying with Mani!
2) Learn the head waggle
It's a cross between a nod and a shake of the head. This Indian gesture generally means "yes" or "ok." If you sit next to a local on the bus it may mean: "Hi nice to meet you, you seem pleasant and so am I." When Indian's take a picture of their friends they waggle their head to let the group know when they got a good picture. Some people waggle aggressively, and for others it's barely noticeable. We started practicing this unique form of communication and soon started receiving many waggles back in return – often with a huge smile to follow.
3) Indians are serious about tea time
Masala Chai (spiced tea) can be found on every street and is served in small cups with milk and sugar. Think latte but WAY more flavorful and not caffeinated. It's a morning, afternoon and night thing. The tea is always served piping hot, despite the high temperatures outside. We enjoyed sipping Chai whenever possible and chatting up the locals about life in Mumbai.
4) Nothing makes sense
And don't try and make sense of it or it'll drive you nuts. The second you think you have things figured out, you walk over a dead rat as you pass a half naked kid taking a dump on a pile of garbage. Yep. That happened. It's unpredictable and often times unsettling. But that's what makes India, India.
5) Crossing the street is always an adventure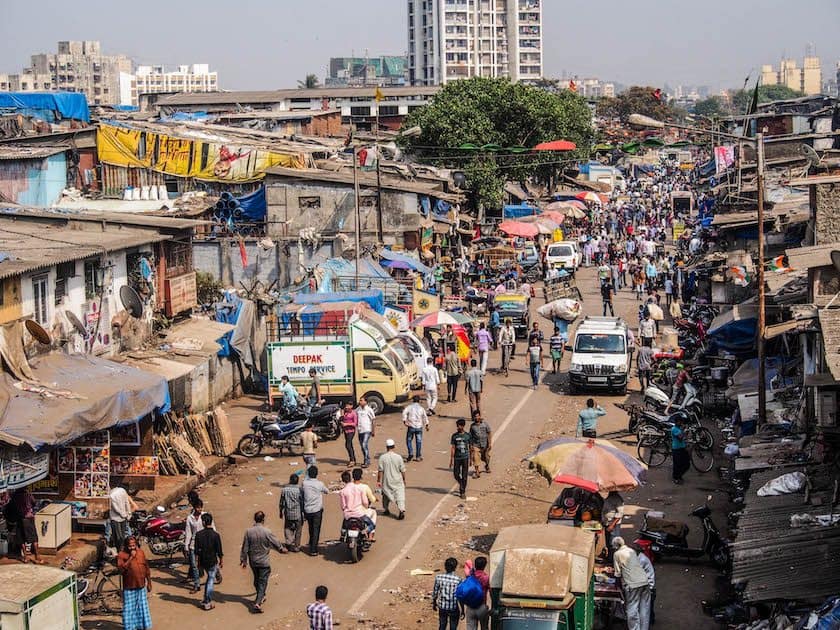 There is no rhyme or reason to anyone or anything that crosses the street. Everything goes in a different direction, at the same time. And by everything, I mean everything. Cars, buses, auto rickshaws, cows, goats, dogs, people (kids!) and the occasional chicken. Car horns are honking constantly, but they don't seem to make a difference. When crossing, you just have to start walking and the traffic will find it's way around you. Somehow we saw 0 accidents in Mumbai. It only took 18 hours before we witnessed a crash in Goa.
6) Staring and begging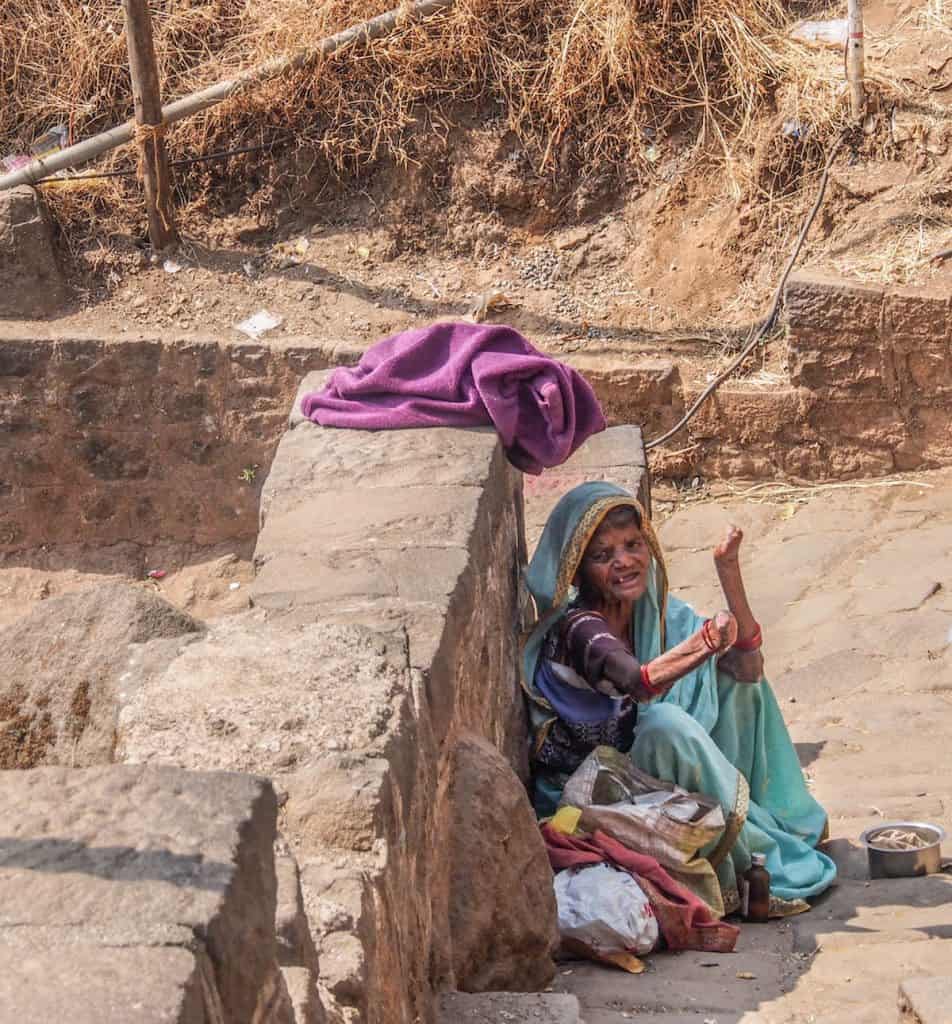 Many people in India have never seen a light-skinned person in real life, so they stare long and hard and can't seem to keep their eyes off you. It's generally not a sign of disrespect, but it can get a bit uncomfortable at times. After time you more or less get used to it. The kids are relentless when begging foreigners for money, walking alongside of you for blocks asking for money to feed their family. Staring and begging is part of traveling to India, but it never stops being annoying.
8) Street food
Just do it. If you're on a budget, street food prices can't be beat. If you're willing to look for it, you can find satisfying meals for less than $1 USD. You will have wonderful interactions with the locals when eating street food – especially around dinner time. The below dish was one of our favorite meals in Mumbai. We found it near Opera House in South Mumbai and it only cost us 30 cents USD. Full of flavor. It was amazing!
9) Bathrooms are hard to find.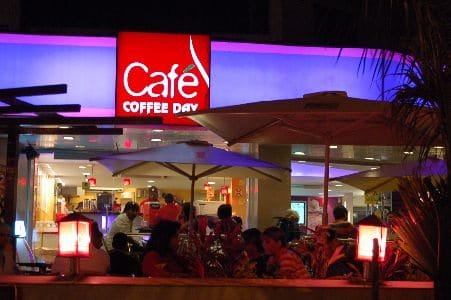 If you fear the dreaded Delhi belly or happen to be staying hydrated in this hot city, finding a bathroom can be a challenge. Unlike relieving yourself in a public space like some of the locals do, peeing in a bathroom IS possible, you just have to look for it. We learned on our last day in the city that Cafe Coffee Day has very nice bathrooms and thankfully they can be found on most street corners.
10) "All that is white is not milk."
In the words of our host, Mani. Meaning: most people are genuine and will help, however there are some bad people who will try to take advantage of travelers. This proverb was good advice as we were wide eyed and bushy tailed upon starting our journey in Mumbai.
Is Mumbai for you?
If you are the type of person who likes to be in control, Mumbai, India may not be for you. We were constantly reminded of how "India always wins." If you can take a back seat, you might be surprised at how charming the Indian culture can be.
Our experience in Mumbai was unforgettable and surprisingly affordable. Definitely something that we'll continue to process as the weeks go on. We look forward to discovering the many layers of Incredible India.
Your turn: please share any additional tips for Mumbai?