With homework, papers, presentations, and exams on your mind and deadlines rapidly approaching, we know you need a healthy outlet to de-stress from the pressures of being a student. We've gathered a list of our favorite yogi-friendly destinations throughout the world where you can get your "Om" on and refresh your body and mind.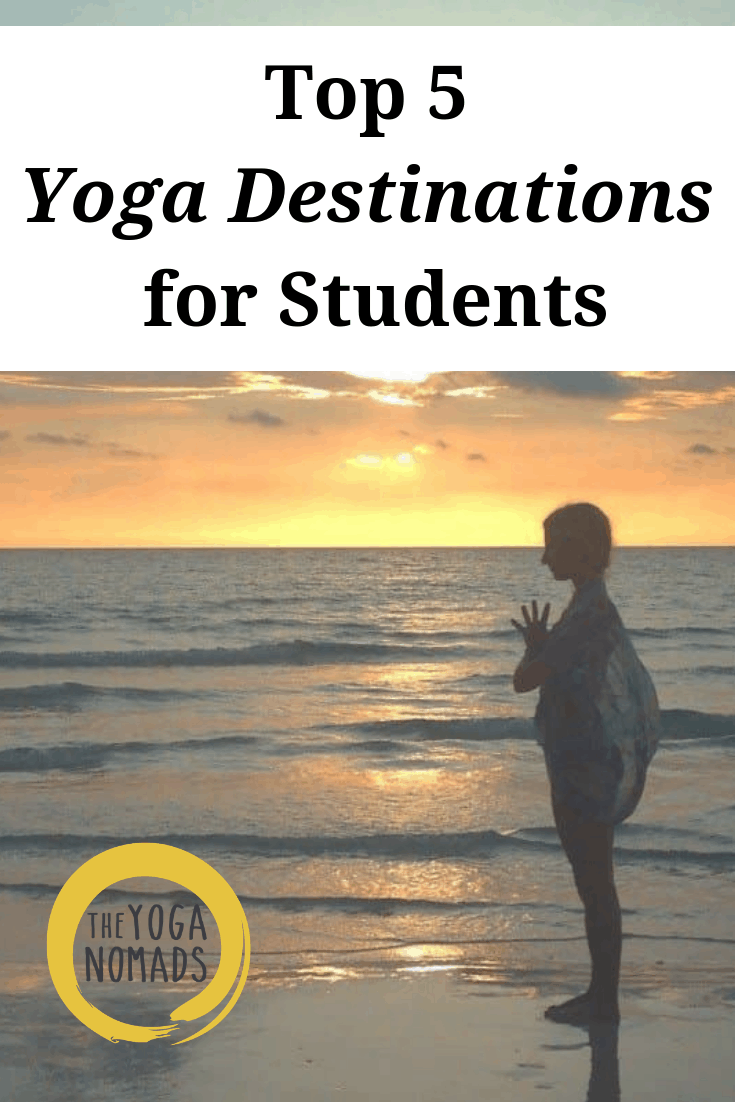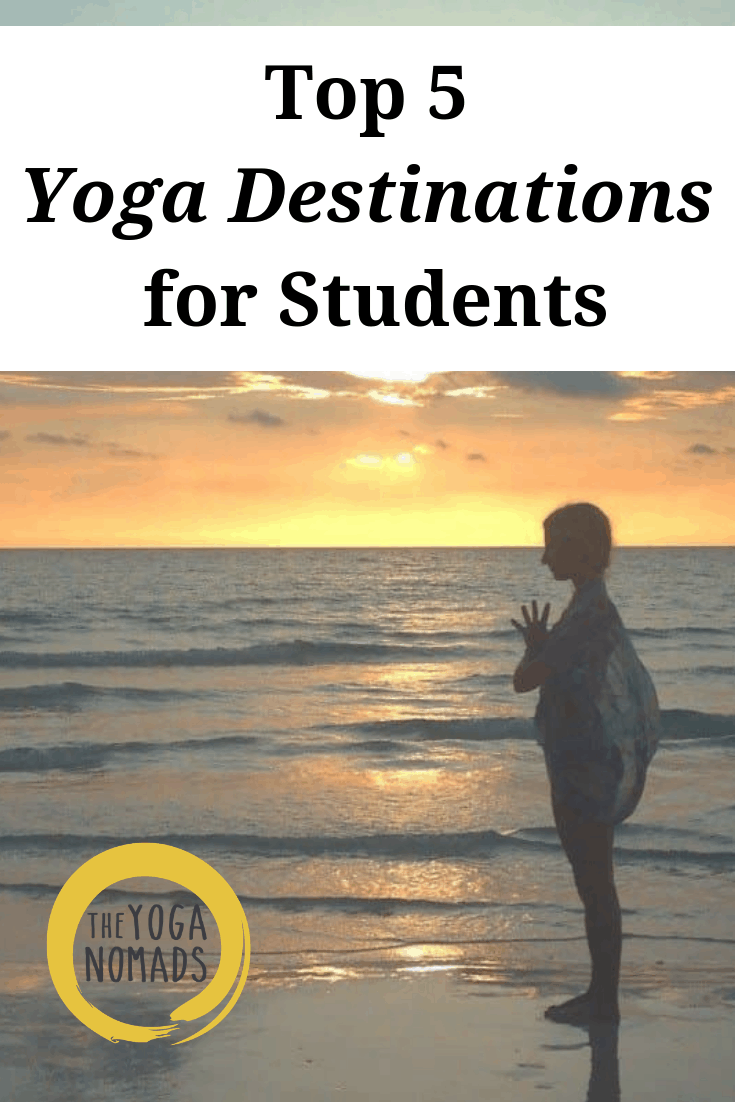 Pin me first? Then keep reading!
Here are our top 5 yoga destinations for students…
1) Bali, Indonesia
Bali is known for being a major center for yoga and meditation. This is due in part to the influence that Hinduism, the predominant religion in Bali , has on the region. One of our favorite yoga retreats in Bali is The Yoga Barn, which is located in the small town of Ubud. This studio runs eight classes daily in a wide range of disciplines for yogis of all levels. Yogis can stay at the Ubud Aura Retreat Centre right next door, which has single rooms for about $25/night and doubles for about $50/night.
Ubud is also host to one of the world's biggest celebrations of yoga, dance, and music— the Bali Spirit Festival (which will be held from March 31-April 5 this year). Aside from yoga, Ubud is known as Bali's cultural center and is packed with history, art, and architecture to explore.
2) Bangalore, India
Bangalore is located in the center of southern India, amidst local heritage sites, museums, gardens, forts, temples, shopping, and a great many ashram-style yoga retreat centers. If you're looking for an Indian yoga retreat and a tourist vacation, Bangalore is the place for you!
One of the best yoga retreats in Bangalore (and the world) is Shreyas. At Shreyas, yoga is taught in traditional ashram style (daily yoga, meditation sessions, chanting classes, a strict vegetarian/no alcohol policy, and community service) and guests receive the upscale experience associated with a five-star hotel. Accommodations include an infinity pool, hot tub, steam room, and walking trails throughout 25 acres of landscaped gardens.
3) Koh Samui, Thailand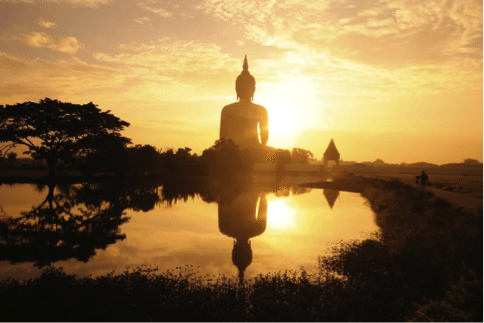 Located in the Gulf of Thailand on the eastern coast, Koh Samui boasts a range of accommodation options from quaint beachfront bungalows to elegant five-star resorts. Thailand is filled with rich culture and breathtaking landscapes that foster the perfect environment for meditation. It's hard to find a more spiritual setting than at one of Thailand's intricate Buddhist temples. Don't forget your traveling yoga mat!
With so many great options for yogis in Thailand, we couldn't decide on just one favorite. Our top three picks were Absolute Sanctuary, Kamalaya Wellness Sanctuary, and Vikasa Yoga Retreat, all of which offer packages to rejuvenate and renew.
4) Kyoto, Japan
Kyoto, full of tradition, culture and heritage, possesses 1,200 years of captivating history in one beautiful location. This imperial city is positioned as the spiritual center of Japanese Buddhism and offers an abundance of gardens for peaceful meditation. Visitors can surround themselves with the beauty of the cherry blossom trees and take in the vibrant scenery as their worries melt away. To continue a spiritual journey, visitors can check out the Buddhist Ryoanji Temple, the most famous temple with a Karesansui rock garden in the world; the word "Karesansui" directly translates to, "mountains and waters without water."
If you are looking for a more structured location to practice yoga, Tamisa studio is our recommendation, due to its variety of classes instructed in English for foreign visitors.
5) Tulum, Mexico
Located on the coast of the Yucatan Peninsula, Tulum is surrounded by gorgeous beaches, limestone cliffs, lush rainforests, and ancient Mayan ruins. With all of this inspiration around you, it will be impossible not to rediscover yourself here. Our favorite yoga retreat is at the eco-chic Amansala resort (famous for its Bikini Bootcamp), where you'll start each morning with an invigorating Vinyasa session, and enjoy workshops and sequences focused on breathing, meditation, and relaxation. For accommodations, you will find a mix of off-the-grid retreats and luxury resorts in Tulum.
So what are you waiting for? Start planning your yoga retreat today!