This is a guest post by Jill Lacasse. Jill is a traveling yoga teacher currently based in Peru.
What is light?
Light is where you can see everything,
Light is where darkness disappears.
Who is enlightened?
One who can see everything: good, bad and neutral.
One who can see all and see God.
If you cannot see God in all,
You cannot see God at all.
Those who seek God inside, find it.
Those who seek God outside,
Waste their time and waste their lives.
~ Yogi Bhajan
Are you a yogi who craves to travel and roam around different countries as a way to seek freedom and independence? Do you want to experience new and exciting cultures and learn some new languages? Or maybe you want to travel to meet new people and make new friendships?
Well, for me, travel means more than simply freedom, exploration, or connection.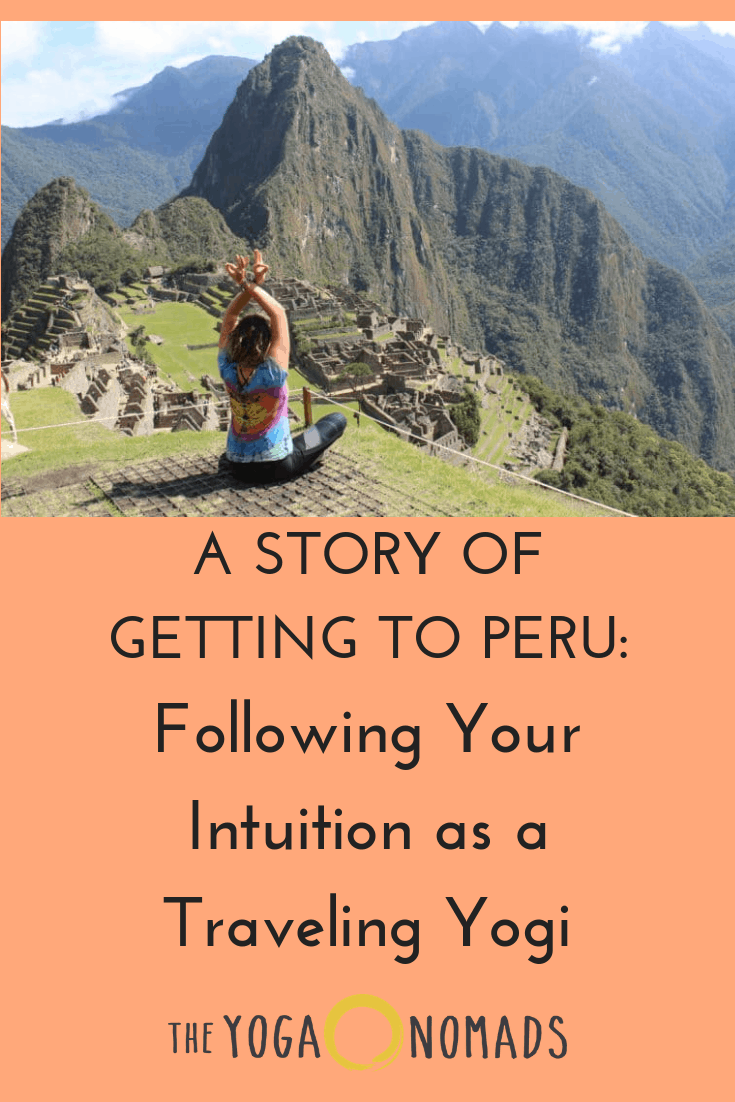 Travel means reaching new levels of clarity, consciousness and community.
Discovering this truth impacted me immensely. So much so that it changed the course of my life forever. I'd like to share my story of how travel influenced my decision to finally trust my intuition and drastically change my lifestyle to a traveling yoga teacher!
Read on to see how I learned to trust my gut so that I could lead a life of my dreams.
Clarity, Consciousness & Community as a Traveling Yogi
It wasn't until spending significant time in Hawaii, that I learned that value of clarity, consciousness and community as a traveling yogi.
I worked in a community as a yoga intern for nine weeks in the rainforest of Pahoa, Hawaii. It changed my life. It challenged me in many ways and gave me a fresh perspective on the life I wanted to create for myself:
A life rooted in healthy community, healthy communication, healthy food, and healthy movement in nature.
Yoga was a big part of that. The practice was a healthy gateway to healing my relationships with food, with my parents, and with myself. The tools I learned on the mat allowed me to surrender to and accept the slower pace of life found on the islands.
In the slowness, I found I was able to reconnect with my feminine energy and nature. Yoga is the practice that revealed my true self and pointed me towards a lifestyle that aligned with my truth and my heart!
I was able to find the clarity I was seeking to forge my own way to lead a more mindful lifestyle.
This clarity was found while surrounded by like-minded people. All striving for more truth, more connection, and a deeper spiritual connection. After experiencing living in a community that deeply resonated, I realized the importance of having this wherever I lived.
It was difficult coming back home to the opposite of what I had in Hawaii. The lifestyle I once led, that left me feeling drained, numb and depressed. It felt so individualistic and self-absorbed. I was craving the connection I had on the islands … connection to others, connection to God, and connection to my inner being. So I called back in the clarity and tuned in. I got clear about what direction I wanted my life to go and how I was going to make it happen! Without having that experience in Hawaii, I would have never been able to truly hear what my intuition was saying.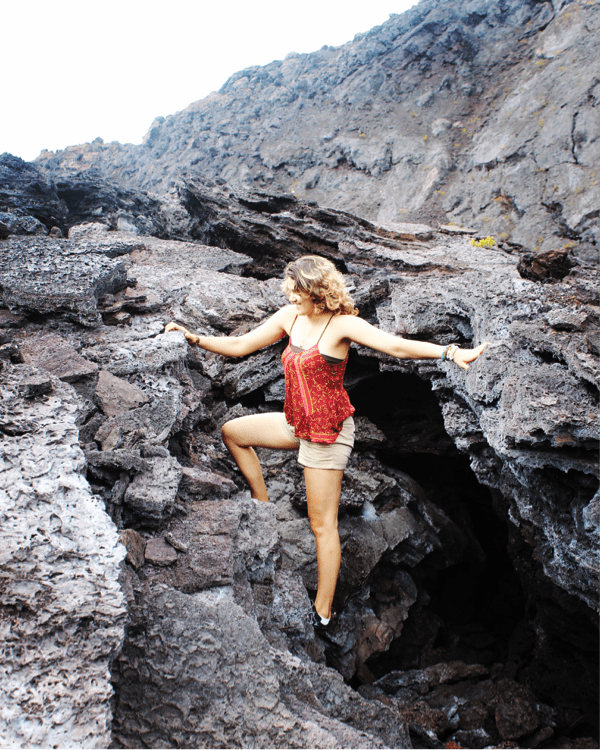 Following Your Intuition
It isn't always easy to listen to your gut. But as clarity sunk in, it became easier to hear what my intuition was guiding me towards.
After Hawaii, I felt more confident trusting my intuition. With this new found trust, I made the ultimate life-defining decision about my future. And what a convenient time … being that I was finishing university, was single and could create a future me that was ready to research, ready to revitalize, and ready to receive.
I bought a one way ticket to Peru!
In my research, I found the perfect opportunity in Peru to dive back into the clarity, elevated consciousness and community that I found in Hawaii.
Kula Collective is the international yoga school I'm working for in Peru.
So with my one-way ticket in hand, and the biggest backpack I could find on my shoulders, I was ready.
Ready for anything and everything to come my way.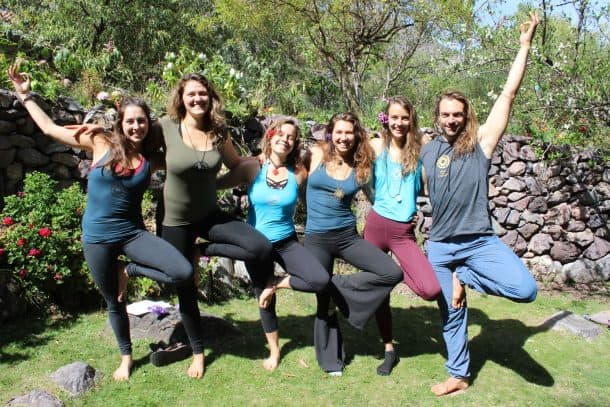 I'd love to share with you how you can trust your intuition as a traveling yogi.
The following blueprint is the exact process I followed, and is intended to align you with your dharma, your highest Self and the vision God (or the Cosmic Energy, or the Universe … whatever YOU identify with!) has for you.
1. Ask
Put out your positive and hopeful vibrational energy into the universe and ask for answers. Maybe you don't know where to start your journey … start by asking and surrendering control. You must trust in the process and release all expectations of what your future looks like to allow for expansion and growth.
2. Seek
Now don't just still there!! Do your research about opportunities around the world that best highlight your skills, your interests, and your values and beliefs. Seek out communities, work exchanges, retreat centers, education or anything that speaks to your soul. Fill out applications, set up Skype interviews … put in the effort without fear, judgment and control of the outcome.
3. Wait
Try to have a neutral mind towards the outcome of your efforts. See what places return your calls and emails, then sit or go for a walk and meditate on the different places and opportunities. What feels right to you? What are you sensing? What is God telling you? What is aligned with your truth? What signals are you getting internally … not externally from family and friends? What ignites your soul and makes you excited? This is your inner journey … trust your inner guide.
4. Allow
Allow yourself to feel. Run to release your anger, cry to release your unease, dance to release your joy, or talk it out to release your anxiety. Allow yourself to process your journey, and process the change that you are about to make. Take time in solitude to be still and silent. Journal it all out to truly understand your intentions, your thoughts, and how you will proceed forward … make a plan for action.
5. Action
Now it's time for you to take the risk and make it happen. Book the plane ticket, accept the offer, get the backpack and start packing!
I encourage you to live the simple life … live the nomadic life … live the lifestyle your soul is longing for … and don't be scared to be different, to be bold and to be a trailblazer.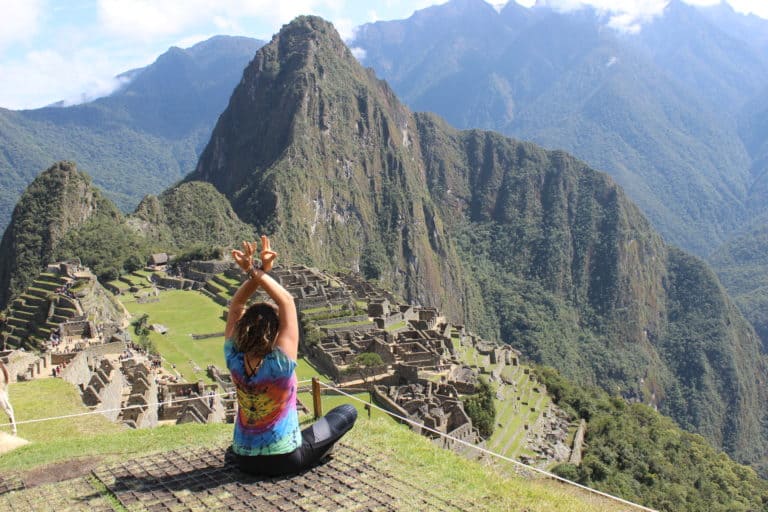 Following my intuition and understanding this process didn't happen overnight.
It started with defining what I wanted. Pressured to do a masters and go the traditional route, I had different plans for my future as I have had such a drawn to spirituality and have completely fallen head over heels for yoga. And I know my route is different, however, it is the only route that makes sense for me to experience God from the inside.
I don't want to waste time or waste my life going down a path that isn't aligned with who I am, what I stand for, and my ultimate life purpose.
I believe that we need to create the life we were meant to live … and that does involve sacrifice and change. We do not grow into the people we need to become when we stay stagnant and in our comfort zones. It's only when we learn and expand our minds and our hearts do we see the possibilities … and see how we can reach our most joyful and conscious selves.
I don't plan to go away for a while and then return home … this is not a temporary finding-myself-backpacking-kind-of-trip. This is a journey of conscious-community-seeking filled with work exchanges, with yoga teaching, and with finding beauty in the ordinary and the extraordinary moments.
This is a journey of being both settled and unsettled in the uncomfortable. This is a journey of being a vessel of light to allow for darkness to disappear, and for love and connection to begin. I am on the search maybe not for an endpoint, but a beginning point … to experience my truest self, being in my elements of nature, community, and yoga. I want to find home everywhere I go … the feeling of home found in the coziness of people, not places.
I am opened to opportunity. I hope to be inspired to spark initiative, spark change, spark ideas and spark awareness. I hope to create space for others to seek wisdom from within and to reach their highest potential, whether that's through my teaching, my words or my actions.
Peace & Love,
Jill – your veggie villager xx
About Jill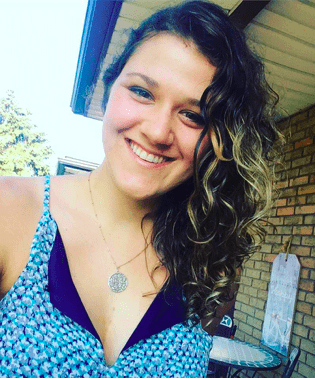 Jill is a yoga teacher, health enthusiast and Kinesiology graduate passionate about holistic living through being conscious of the mind, body and spirit connection. She is a free-spirited veggie-loving yogi that loves any kind of adventure that comes her way, whether that is rock climbing, paddle boarding, waterfall rappelling, cliff jumping or learning a new inversion. She finds balance and inspiration in her happy place of being in nature and swimming in the ocean. She ensures that everything she does is in alignment with her truth – to have a grateful and vulnerable heart in order to live in a positive and light filled way.
She loves to travel and learn from other cultures and the experiences of new people she meets along the way. She loves to be creative through writing on her blog, playing the harp, and learning new things. She can't wait for her next steps in her journey as she takes on the world, awaiting all that the universe has in store for her. She knows her bold and bright spirit will lead the way in helping share her future of a simple, nomadic life where she can inspire, teach and motivate others to live in a mindful and purpose filled way.
Follow Jill's adventures and life journey: