Did you know the moon possesses powerful energy that affects humans in many ways? Not only does it impact female reproduction, but people have believed it can influence our sleep and mood for centuries.
The moon has eight phases, including four major ones. The most well-known moon phase is the full moon, which is traditionally associated with spooky and strange goings. However, in spiritually, the full moon is a vital time to go within, reflect, and let go of anything that no longer serves.
Each moon phase can influence our thoughts, feelings, and behaviors differently. But knowing how to harness its energy for the good can result in many incredible benefits. In this article, we'll discuss what the full moon represents and the rituals you can do to harmonize your spirit with the lunar energy. I'm also sharing some of my favorite full moon affirmations that you can use in any ritual or throughout the time of the full moon.
What Does The Full Moon Represent?
The full moon marks completion and is believed to be a time of abundance, fertility, and transformation. It calls us to reflect on our blessings, practice gratitude, and release any negative or stagnant energy that no longer serves us.
As the full moon is when the lunar energy is at its highest, this can be an emotionally intense time for many. It is known to be the part of the month when tensions are at their highest. Therefore, many people report heightened anger and irritability and are likelier to make irrational decisions and actions during a full moon than in another moon phase.
Because of the significant build-up of energy, cleansing is often needed around this moon phase. This is why people do letting go rituals and smudging to clear negative energy from their field. Thus, during a full moon, you should cleanse your physical space, mind, and aura. Things like full moon affirmations, meditation, and working with crystals can help, which we will discuss in more detail below.
The new moon is the contrasting stage of the full moon and is about new beginnings. The new moon is an ideal period for setting intentions or starting a new project. Then, the next full moon is when the seeds of the past lunar cycle come into bloom, so during this time, you may see your desires start manifesting into reality.
5 Ideas For Full Moon Rituals
Create a full moon altar and meditate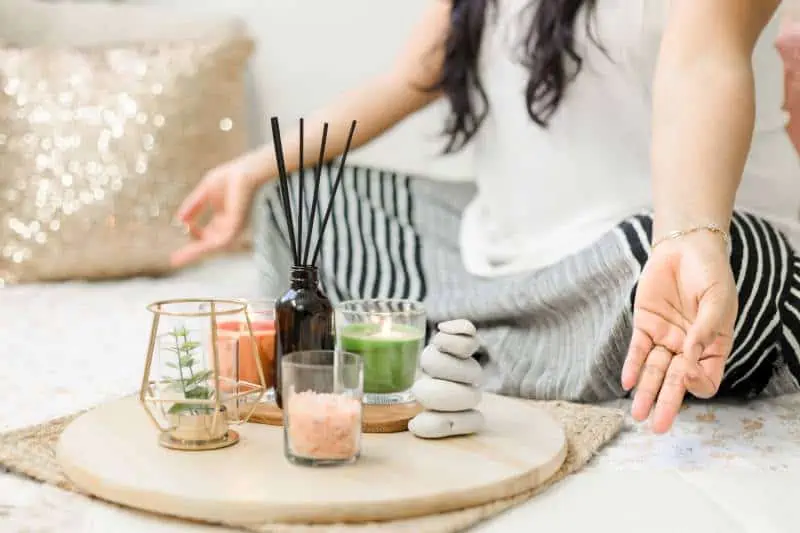 One of the most popular full moon rituals is meditation. You can find many excellent full moon guided meditations on Youtube and meditation apps. For example, I have a 12-minute meditation on Insight Timer that helps to use the full moon's energy to let go of all that no longer serves you.
I also recommend creating a full moon altar for your lunar meditations. If you already have an altar at home, you can easily adjust it for each part of the lunar cycle. If you are creating one from scratch, keep it simple with a crystal, candle, and some incense. Here are a few suggestions:
Take a moon bath
The full moon is an ideal time to submerge yourself in water by soaking in a tub or swimming in a lake. The moon is associated with water in many ways, such as creating the ocean's tides. So bathing cleanses the body, mind, and spirit and helps you connect deeper to the moon's energy.
So what do you need for a full moon bath?
For more ideas and recipes for creating healing baths around the lunar cycle, I recommend the book 'Moon Bath: Bathing Rituals and Recipes for Relaxation and Vitality' by Sierra Brashear. It contains 16 water rituals aligned with the lunar cycles, such as the new moon and full moon, and there are ideas for shower rituals too.
Write a list of what you want to let go of, then burn it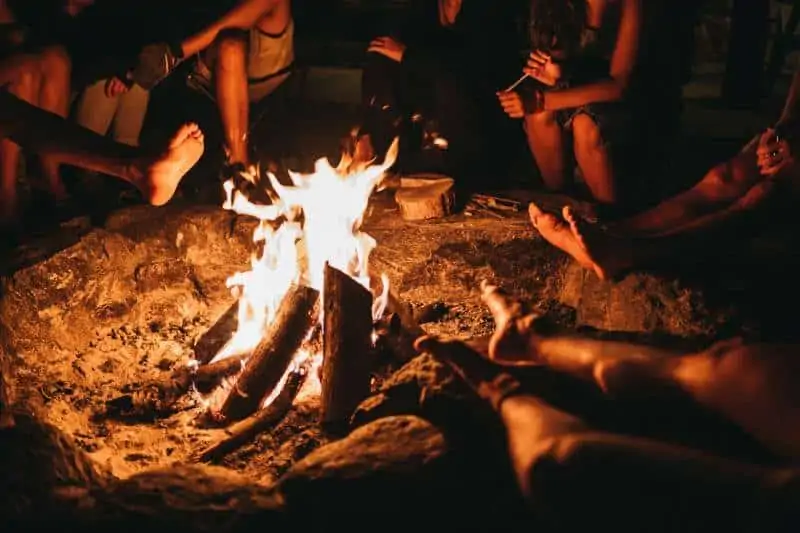 The full moon is about letting go, so this is the perfect time to release limiting beliefs, negative self-talk, or low-vibration emotions. I combine this ritual with meditation, which helps to uncover hidden self-limiting thoughts like feelings of self-doubt or negative attachment.
Once you know what you need to surrender to the universe, write it down, or list them if there is more than one thing. Under the potent energy of the full moon, burn the paper and watch it turn into ashes, imagining those negative thoughts and emotions leaving your aura.
Learn some moon spells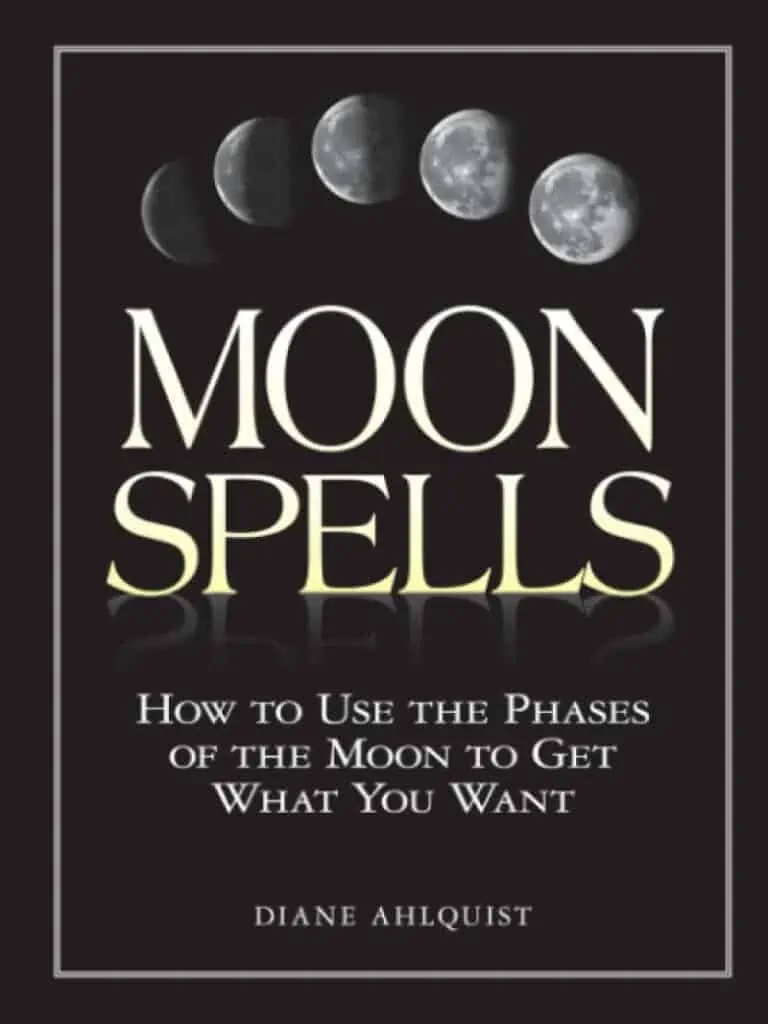 If you're interested in learning more about harnessing the moon's power, I recommend learning some moon magic. The book "Moon Spells: How to Use the Phases of the Moon to Get What You Want" by Diane Ahlquist is an excellent guide on attuning your spirit with the moon.
The author explains in detail how to work with moon affirmations, candles, gemstones, and incense. She then teaches some easy but powerful spells to help you manifest positive change and turn your dreams into physical reality.
Spend time basking in the moonlight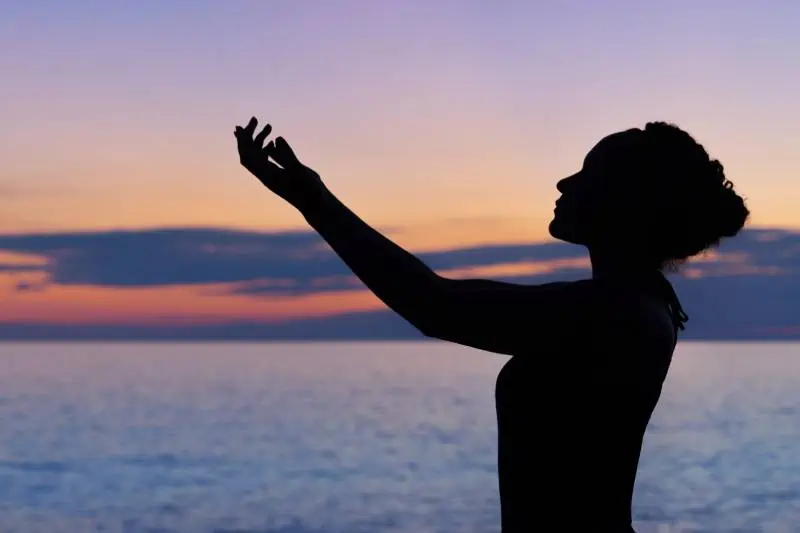 A free and easy way to work with full-moon energy is to spend time outside under the moonlight. Sitting out on the night of the full moon can be incredibly relaxing and soothing. It can help dispel negative emotions and thoughts and fill your being with renewed positivity, gratitude, and abundance.
As the moon is associated with yin energy, sitting under the moon can also help you find more yin/yang balance. Thus, it is particularly recommended for people with dominant yang energy, such as those who are always on the go. To magnify the power further, repeat some of the full moon affirmations below while sitting outside under the moonlight.
Using Full Moon Affirmations
Positive statements help to evoke positive thoughts and feelings like gratitude, abundance, success, and love. In addition, by repeating positive affirmations, you reduce negative thinking and disperse the low vibrational energy surrounding toxic emotions like anger, fear, and jealousy.
When choosing positive statements for full moon rituals, selecting the right affirmations for you is vital for success. For example, your intention may be to release feelings of self-doubt and welcome self-love. Or, you may want to use the potent energy to manifest your deepest desires.
In addition, affirmations work by creating new neural pathways in the brain and strengthening these connections each time you repeat your chosen full moon affirmations. This is why it's best to stick with the same one or two full moon affirmations for each cycle.
To help you, I've created a list of powerful full-moon affirmations I have previously used. How you use them is up to you; you can repeat them aloud, chant them silently, or incorporate them into daily meditation or another part of your self-care routine.
20 Positive Affirmations For The Full Moon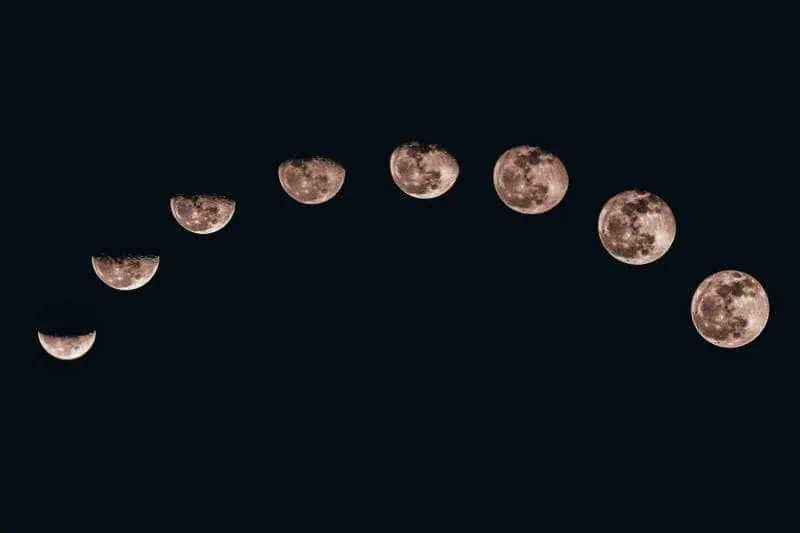 I possess unlimited power and endless abundance.
I am the powerful creator of my own life.
I release all self-sabotaging thoughts from my unconscious mind.
I have a creative mind, and my limitless imagination excites me.
I am ready to release all lower vibrational frequencies.
I embrace this journey of self-discovery and personal growth I am on.
I let abundance, love, and gratitude flow through me.
I embrace creative and imaginative thinking
I release limits and boundaries that are stopping me from reaching my potential.
I continuously make progress emotionally and mentally to become my highest self.
I let go of all toxic patterns and limiting beliefs.
I possess deep inner strength, and I tap into this whenever I need to.
I completely trust that the universe will give me exactly what I need at exactly the right time.
I express gratitude for having a healthy mind and body.
I possess a radiant spirit and am ready to walk forward into my higher power.
I feel peaceful and relaxed, knowing I am exactly where I need to be.
I feel comfortable and at ease in my own skin.
I inhale self-love and exhale self-doubt.
I inhale self-worth and exhale all self-sabotaging thoughts
I know there is perfect timing for everything, and I trust that the universe holds me.
Final Thoughts On Full Moon Affirmations And Rituals
The full moon allows us to connect deeper within and ask ourselves, "what is no longer serving me?". With full moon affirmations and rituals, we can let go of toxic and negative thoughts, emotions, and behaviors and open ourselves up to love, abundance, and success. Moreover, when we cleanse our minds, auras, and physical space, we strengthen our connection to the universe and, thus, our co-creation abilities for manifestation.