Over the last few years podcasts have grown rapidly in popularity. Five years ago, I knew almost no one who even listened to podcasts, and now podcasts come up in almost all my conversations (and not just because I'm a podcast host!). And for good reason too. They are far more interesting than the radio, (usually) much shorter than the average audiobook, and you can find a podcast on almost any topic you want. Podcasting has opened a door to a whole new world of education. Being a consumer of podcasts is much different than producing your own. But it's not actually as difficult as people think. If I can do it, you can too!
If you're wondering how to start a podcast, then this article is for you!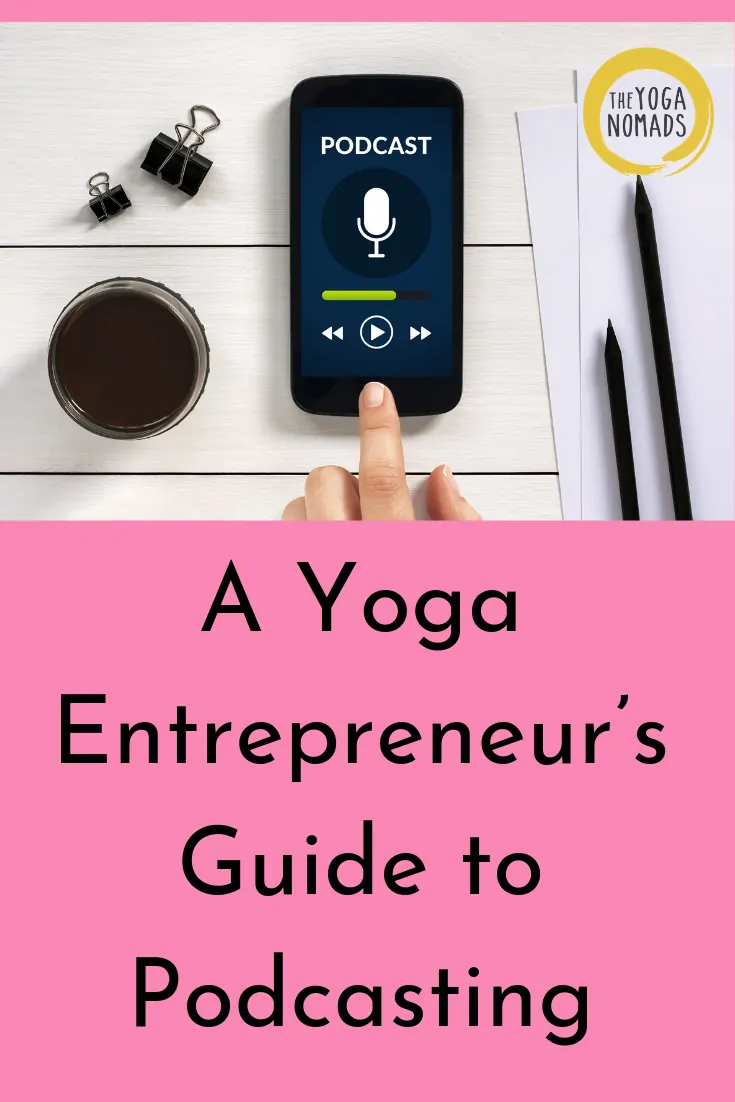 Pin me first? Then keep reading!
Here are 5 simple steps for starting your own podcast:
Step 1: An Idea
The first step to starting a podcast is having an idea or a topic. To host a podcast, you have to have something that you want to talk about, learn about, or share. Once you have a general topic or idea, it is important to narrow in on that topic and figure out what your niche will be. For example, if you want to host a podcast on yoga, what do you want to focus your show on? Do you want to talk about anatomy, business, or just talk about yoga-centric topics? There is no right or wrong, but it is important to decide so that you can be clear on the direction of your show, and in turn, the people who will be listening.Once you have decided on your topic, you need to decide more of the nitty-gritty of your show: Will your podcast be just you talking? Will you bring guests on the show? How long do you want each episode to be? Again, there is no right or wrong; there is no best length for a podcast episode, there is only what will work best for you and your audience. Spend time in the idea phase thinking and formulating a thoughtful plan that leaves you feeling excited and inspired before you continue to create your podcast.
Step 2: A Name & a Logo
So you have your idea for your podcast, and now you need to name your podcast. You want something short and catchy that clearly describes what your podcast is about in as few words as possible. Once you have your name, you need a logo. iTunes requires that your logo is a minimum of 1400×1400 pixels and a maximum of 3000×3000 pixels, so make sure that you design your logo to these specifications. When you design your logo, make sure the font is legible and that your design will stand out amongst hundreds of other podcast. Choose a color and font that represent your brand and what you will be sharing on the show. Don't forget: sometimes less is more.
Step 3: A Microphone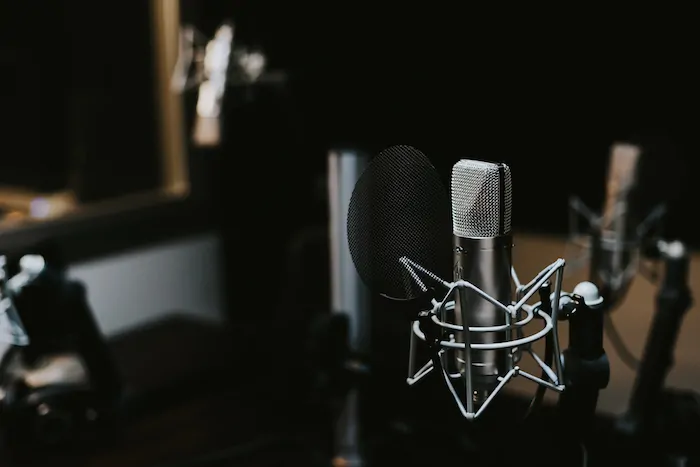 Good audio is key to podcasting, and you can get good audio for less than $100. I use the Audio-Technica ATR2100-USB Cardioid Dynamic USB/XLR Microphone, which retails for approximately $70 on Amazon and is the perfect microphone for getting started with your podcast.
There are lots of microphones on the market, so do your research and decide what will work best for what you're trying to achieve. Again, sometimes less is more, and you don't have to have the best microphone on the market to produce a good quality show!
Step 4: A Hosting Platform
Before you can put your podcast on iTunes, you need to set up an RSS feed, and the best, easiest and most efficient way to do this is to pay a small fee to a hosting platform each month. I use Libsyn to host both my podcasts and it does all the work to get my podcast on iTunes and other similar podcast platforms. Feeling confused what an RSS feed and a hosting platform is? Pat Flynn from Smart Passive Income taught me almost everything I know about starting a podcast and I couldn't recommend his resources enough. Check them out here.
Step 4: A Place for People to Find You
Having a place where people can find your show online will help you to grow your audience, your business and your market. It doesn't need to be fancy, but you should have a website or a Facebook page (but a website is better!).Personally, I use WordPress, a StudioPress website theme, and I host through Bluehost. You can set your website up for under $100 and it will be a great place for people to find your podcast, as well as for your listeners to learn more about you. Having a website is a better option for a podcast because it allows you to create show notes, which is a blog post about the episode with any links or resources that you may have talked about during the show. It's also a great place to cross promote what you do!
Step 5: Put it all together
So you have your show idea, a name & a logo, you have a microphone, you have a hosting platform and somewhere people can find you. Now comes the fun part: putting it all together! This is the part that I love the most – talking about topics I love, interviewing awesome people, and sharing all of that with YOU! This is the part where you get to begin recording and putting your ideas into words and sharing them with people around you. But, before you get into it, here are 5 pro tips for getting a successful start to podcasting:
5 Keys to a Starting a Successful Podcast
Choose a day to release your podcast and be consistent once you release.

When you launch, launch with 3 episodes. This encourages people to subscribe right away, but it isn't too much content for them to listen to at once.

Don't focus on downloads – try to get to know the people who are listening. When you know who your audience is, the downloads will come.

Ask your friends and family to leave a rating & review – this will help you climb the ladder in iTunes rankings!

Don't be afraid to put yourself out there. It may seem like there are a lot of shows out there, but there will be a market for your show.
Why Podcasting Can Benefit Yoga Entrepreneurs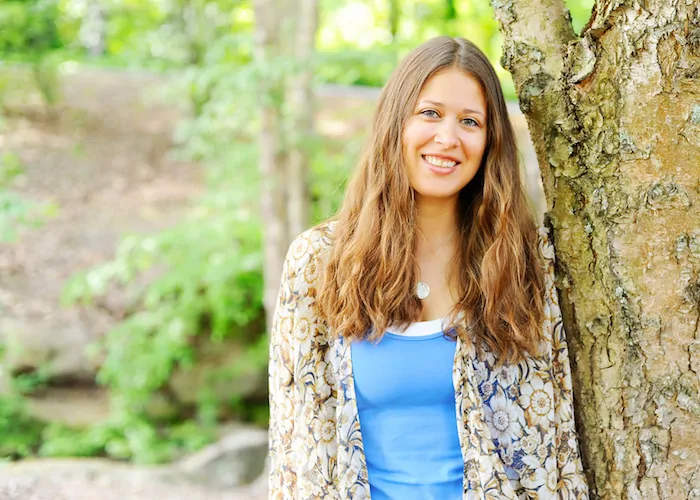 You now know how to start a podcast, but you may be asking yourself why? Why am I doing this? Why is it important? And what benefit will it provide you? NetworkingPodcasting allows you to connect with people you may never have the chance to talk with otherwise. When you reach out to a big name yoga teacher and ask them for an hour of their time to hang out, the answer will most often be "no," but if you reach out to them to interview them, they will often say "yes." Having a podcast is a huge opportunity for networking – for both parties!Learning Podcasting is also a great opportunity for learning. When you talk about a subject or do an interview with a guest, you learn so much! As yoga teachers, we know that one of the best ways to learn is through teaching, and podcasting is simply another avenue to do this.
This is a way to get your name out there outside of the yoga studio space and to really expand your audience globally. One of the best things about podcasts is that they don't have a limit on who can find you or where in the world they can be, so you have the opportunity to connect with people from all over the world.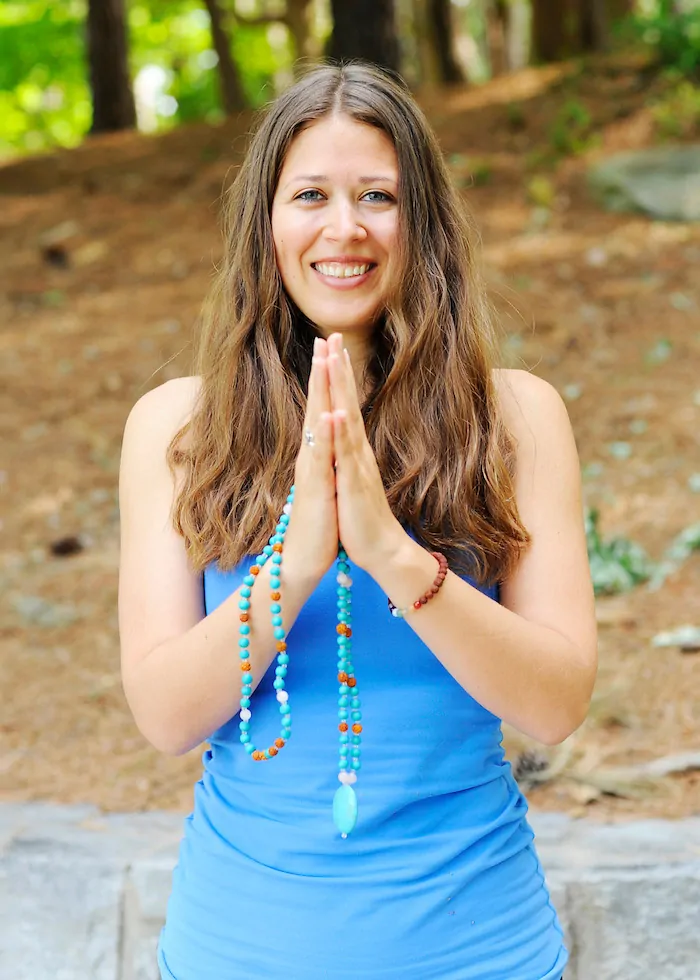 Still have questions? Feel free to connect with me!
Amanda Kingsmith is the host of The World Wanderers podcast and M.B.Om: Mastering the Business of Yoga. She is a yoga teacher, traveler, and lover of tea.
Socials: