This article is part of our Mindful Marketing for Yoga Teachers series. Today we learn how Sofiah Thom utilizes mindful marketing to her advantage. If you're interested in a particular topic about Mindful Marketing – send us an email at TheYogaNomads [at] gmail [dot] com.
—
We've been living in Dominical, Costa Rica for the last few months. Lots of surfing, yoga, and time spent in nature.
Luckily, we rented a house that's walking distance from Danyasa Eco Retreat where we have been taking yoga classes. It's a beautiful studio, the staff is wonderful, and the teachers are vibrant.
Recently, we sat down with Sofiah Thom, co-founder of Envision Festival, co-founder of Danyasa Eco Retreat, Yogini, Goddess Coach, Temple Body Dancer, and so much more.
During the interview below, we cover:
The the origins of Envision Festival
How Sofiah balances yoga & entrepreneurship
Social Media strategy for yoga teachers
How to build a unique brand in the yoga world
Sofiah's life philosophy as it relates to Yoga Teacher Training
Sofiah's legacy after she's gone
Live Your YES Full Moon Women's Retreat (April 20-27, 2016):
200hr Yoga Teacher Training – Body Wisdom Yoga School with Sofiah Thom & Serra Lynn Smick in Costa Rica (May 16th – June 12th)
Interview with Sofiah Thom (complete)
If you're interested in learning more about Sofiah, you're in luck! She's leading an all women's retreat in April and is co-leading a yoga teacher training starting in May. Read on for full details!
*$2,000 scholarship available for her yoga teacher training (deadline April 7th) Full details here.
Live Your YES Retreat with Sofiah Thom
Full Moon Beach Mountain River Water Retreat April 20-27 in Costa Rica
Live Your YES Retreat will take you from the beaches through the jungles and mountains to everything in between. An intimate gathering of 11 women, this retreat will awaken you to your fullest potential.

When we say YES to what we truly want, the universe transpires and opens the doors to all that aligns with what we are saying YES to.
Additional details about what's included can be found on her website. Space is limited, so reserve your spot now!
Body Wisdom Yoga School Teacher Training
200-hour training with Sofiah Thom & Serra Lynn Smick May 16-June 12, 2016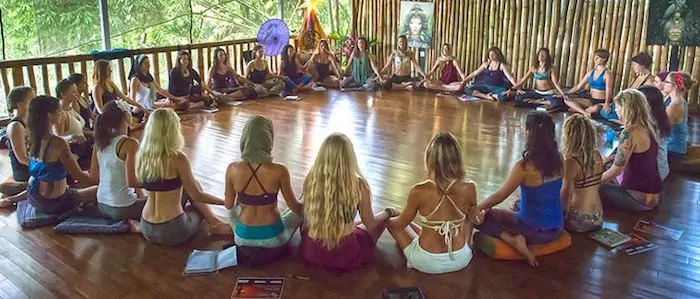 A Yoga Alliance recognized training, this offering is for women only and is a unique chance to tune into your inner voice and embody the Goddess within. Both Sofiah and Serra bring something different, and together, their teachings will powerfully transform the woman who is looking to deepen their understanding of yoga and expand into the innate wisdom stored deep inside each of us.
After a month immersed in learning and the beautiful surroundings of Dominical, Costa Rica, you'll undoubtedly leave with the seeds planted for the most profound transformation on your journey yet.
Check here for a unique opportunity to earn a $2,000 scholarship to put towards your training!!
Reserve your spot now and be sure to check the website for more details.