Who is Bastiaan?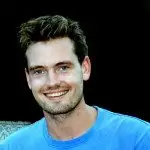 Bastiaan Blikman is a traveler, writer, musician and online entrepreneur. In 2011 he quit his job, sold his house and bought a one-way ticket to Bangkok. Since then he has been traveling the world. In Australia he met his girlfriend and now they are traveling the world together. Together they run the website Want2discover.
Favorite travel quote?
I don't save money, but I save memories!
How do you stay active & healthy while on the road?
Bastiaan: I try to live healthy. This means I hardly drink alcohol and I don't smoke. Everyday I'm doing a 15-minute power workout. This workout consists of cardio exercises, push ups, pull ups and abs exercises.
I also try to maintain an overall healthy lifestyle by eating healthy. Fresh vegetables, no fast-food, a lot of fruit and no candy.

What gets you out of bed in the morning?
Bastiaan: I have a lot of passions. I love fishing, playing guitar and writing. It's my passion for things that gets me out of bed in the morning.
I also have a lovely girlfriend who means everything to me. She is my soul mate and my best friend. It sparks everywhere and for me she is a very big reason to get out of bed in the morning.
Since we both like Camping and Fishing – any outdoors stories you'd like to tell?
Bastiaan: My girlfriend and I were doing a 2.5 week road trip along the Australian West Coast. Western Australia has some really good camping and good fishing, so I had the time of my life.
One of the highlights was a big tailor we caught of a jetty in Horrocks! It made a really nice dinner in the evening.
What was your motivation to create Wan2discover.com?
Bastiaan: This is a really simple answer. I wanted to keep on traveling! I fell in love with traveling and I wanted to do it as long as possible.
I decided to combine my passions writing, traveling and entrepreneurship in a website. Just a few weeks ago I did a big redesign and started writing again on want2discover (before that I didn't write for a few months).
Want2discover is my main vehicle and represents the things I love and I want to help people live the same life. In the future I will build small niche businesses that will be an extension of want2discover.
What advice would you give to beginners in Lifestyle Entrepreneurship?
Bastiaan: Don't give up! If you follow your passion you will succeed. A lot of people give up after one or two years. It's a marathon not a sprint.
What's one thing not many people know about you?
Bastiaan: A lot of people know I play guitar, but what very few people know is that I also attempt to sing. I am currently doing singing lessons and I hope one day I will sound good enough to go a little bit more public. At the moment I only sing for my girlfriend, because I am too afraid of what people will think of my singing. I first have to build some confidence.
What should readers know about Want2discover.com?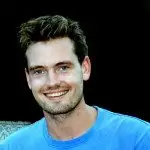 In 2013 I started Want2discover. My site combines my passion for traveling with my passions for writing and online entrepreneurship. Want2discover helps people to travel, work and live on their own terms. The site offers travel tips & stories, helps people to set up a blog as a business and also offers great articles about self-development.
Any further questions for Bastiaan?