Earning a full-time income from yoga & yoga related endeavors is a pretty common goal around here.
In fact, it's the single most common thing we talk about. Can yoga provide a reasonable income?!
I mean… who doesn't want to do what you love, while helping people, AND get paid fairly for it.
In order to make this dream a reality, yoga teachers need to create their own website.
But don't stress it, it's not as hard as it might sound. In fact, we walk you through the basics in our Beginners Guide to Creating a Yoga Website. It's free to download.

Quick note: If you haven't purchased your domain name + hosting yet, we use and recommend Bluehost. They are inexpensive, have good customer service, and come with a free domain name.
Your website is the foundation of your yoga business. There is no replacement.
We recommend yoga teachers to create their website with WordPress. There are other options, but they don't compare to WordPress. There's a reason 90% of financially abundant yoga teachers use WordPress.
Once you've decided that WordPress is the Content Management System (CMS) you want to use to build your site, next step is choosing a theme.
A theme is needed to help design your website. Think of your theme as how you want your website to look and feel.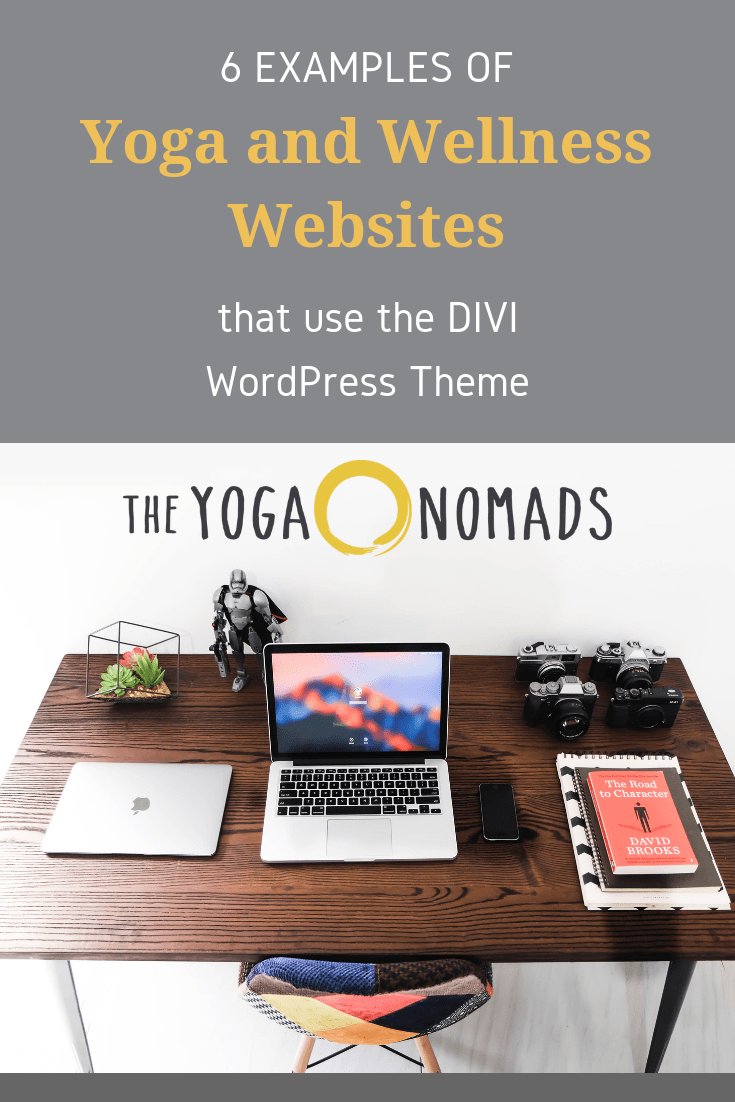 Pin me first? Then keep reading! 🙂
We strongly recommend DIVI by Elegant Themes.
It's a simple yet beautiful design that will catch the attention of your reader quickly.
Not only is DIVI beautiful, but it's also very functional which makes it a great asset for your business.
DIVI also has options to make creating your website EASY for any type of person… are you a visual learner? Great, DIVI has a visual website builder for you. Would you rather go the traditional method? You can do that too.
Below you will find 6 different health/wellness website that are currently using the DIVI theme on their WordPress site.
Feel free to browse their sites to get an idea for how DIVI can look 🙂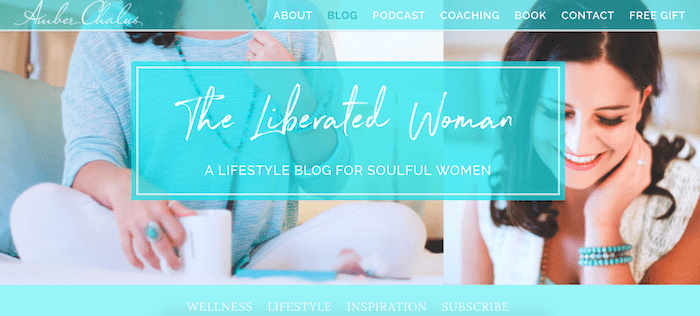 Amber is a yoga teacher and holistic life coach, guiding women to live out their purpose and find freedom within. Her website showcases her blog, podcast, coaching services and a place to purchase her book.
Racheal Cook is an MBA who knows all about the start-up world and growing "heart centered" businesses. She recently started focusing her time on RachealCook.com but you may remember her from theyogipreneur.com. Both of her sites are run on the Divi theme. She consults with women who want to be their own boss, to help them navigate owning their own business while maintaining not only sanity, but plentiful freedom in their lives.
Her website is very simple and gives the reader an opportunity to "shop" for books, programs and consulting services. Easy to navigate and very clean.
From yoga teacher, to private chef, to Ayurvedic consultations – Hannah believes in a holistic approach to living and will help you do the same! Her website is a great example of how unique DIVI can look and feel for everyone.
On her colorful website, you'll find access to her events, services, and commentary about life happenings.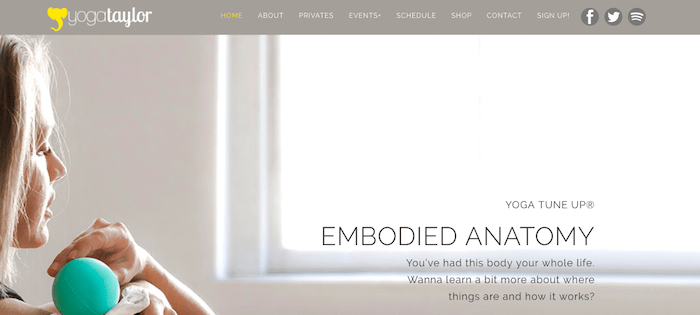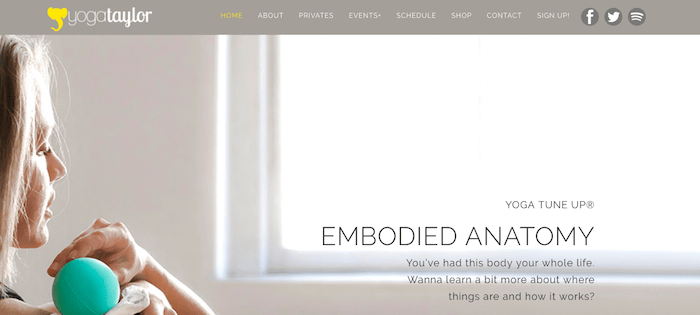 Taylor is a competitive athlete who found yoga and Thai massage as healing modalities to combat the stress she accumulated in her body from sports. She is incredibly into anatomy-based yoga teaching and helping practitioners access their physical bodies in new ways.
You'll find her schedule, events and anatomy posters for sale on her website. The DIVI theme allows her homepage to change images gently as you get to know her.
Behind Heidi's visually appealing website, she offers guided meditations and a chance to have her build your website. She keeps it all pretty clear, concise and easy to digest.
Alison, the woman behind HappiSoul, is dedicated to supporting you to "transform trauma, pain and overwhelm into acceptance, joy and inner-peace." She does this through personal coaching and EFT Training (Emotional Freedom Technique).
Sign up for coaching sessions with her or learn from her about being EFT certified!
Let's take action!
Did you check out a few examples of what DIVI can offer?
Be sure to take notes on what you liked and disliked. This helps you when you sit down to create your own site 🙂
Take it a step further!
If you haven't already, we recommend downloading our free beginner's guide to creating a yoga website.

For a quick preview, here are the steps…
Download the beginners guide to creating a website
Buy your domain name + hosting (from Bluehost.com)
Install WordPress for free
Signup for Elegant Themes (DIVI)
Create your site!
Any questions?
Comment below or email us at TheYogaNomads@gmail.com
Until next time,
Anne
PS: Did you enjoy this article? Pin me! 🙂