You're a fresh grad of a recent yoga teacher training course (congrats!) and are excited to start teaching. You've checked all the boxes prior to getting your first gig; you've registered with the Yoga Alliance, you feel confident with your sequencing, developed a killer playlist, and have auditions lined up.
But you feel like there's still something missing…
If you're teaching yoga, your presence on the web is imperative to your success!
Pin me first? Then keep reading!
Why do yoga teachers need a website?
So that studio owners, instructors, and students can find out who you are in just a few minutes. While it's best to hire a designer to help create your website in the long-run, there are some easy ways to do-it-yourself while maintaining your own personal branding.
In this article, you'll understand the differences between what it takes to design your own website in 7 easy steps and also when it's a good idea to hire a designer to take over.
Start by familiarizing yourself with the high-level differences between building your own yoga website and hiring a professional.
DIY Yoga Website Design (7 Steps)
Taking a DIY approach to your yoga teacher website is the most cost-effective option. Designing your own website also gives you more freedom with your timeline, design aesthetic, and what message you really want to convey.
But this is no easy task.
As a graphic designer and yoga instructor (read a little about me here), I have broken down my branding process in a 7 key steps:
1) Pick Three Words To Define Your Brand
That's it – THREE words. Start by creating a long list of words that describe you, your teaching style, and your personal brand. Consider words you've heard students use and words you ideally want to convey. Then narrow it down to three. Perhaps: authentic, approachable, knowledgeable. Or maybe: professional, humble, and friendly. Or even: light-hearted, kind, and energetic! Whatever you decide, these three words will help you define your brand.
2) Start with the end goal in mind
Determine the goals of your site. Here are some questions that will get you thinking about the goals of your design:
Who is your target audience? How do you ideally want to reach them? Do you want to display your personality through pictures or words? Is this mainly to let people see your yoga experience and teaching schedule? Are you planning on selling anything?
Narrow this down. Everything you consider adding to your site from here on out, should help you reach your end goal.
3) Use a mood board to gather your thoughts
Putting together a mood board is a great exercise to help understand the overall theme of your design. To start, collect images that resonate with you in a folder on your computer (or print them out). To find images, check out Pinterest, do a Google image search, other teacher's sites that you admire, and your favorite websites for design (consider how they look and make you feel). Don't forget to add colors, fonts, and anything else you visually love.
Take a few days to ponder these images and things you've collected. Then narrow your collection down to 8-10 images that actually represent your three branding words (point #1). These should resonate deeply with who you are and how you want to be seen.
4) Choose colors that go together (and fit your brand)
Your website design will reflect a certain color palette throughout. Refer to your mood board and notice what colors are represented the most.
Let's say you chose the color blue.
Go to Pinterest and type in "blue color palettes" and you'll see a whole bunch of images that look like paint chips. Pick one that fits with your brand personality. Print out this color palette or save it somewhere on your computer. Reference these colors for every part of your brand. Your website, logo, and all design pieces should follow the color palette you chose. This will help your site aesthetics and overall cohesiveness.
5) Pick Your Platform (WordPress vs Squarespace)
Creating a website might sound daunting, but there are several platforms that make it smooth and simple. Squarespace, WordPress, and Shopify are all affordable, beautiful website platforms that I recommend to all of my clients! How to decide what's for you: refer to your goals in point #2.

If you plan on selling anything (e-commerce), choose Shopify. It's built to host online stores, but you can also build a nice array of web pages and create blog posts all within Shopify. It is the most expensive option.
If you're planning on having a blog as part of your website, I recommend WordPress. It's easy to use and is very popular. Lowest cost option.
If you want to display your photos or portfolio, I always recommend Squarespace. It has an intuitive interface. Moderately priced, but typically more expensive than WordPress.

Once you explore in depth the different platforms, shop around for a theme that fits your aesthetic and what you want to put on your site.
6) Design A Logo
This may be the most challenging part of DIY-ing your own yoga brand. As a designer, I will say designing a logo takes A LOT of thought, research, time, and skill.
My recommendation: use a free online tool, like Canva.
DIY Shortcut: Most yoga teachers are the brand themselves. For those creating their first website, using your name is all you need for a "logo." Choose a nice font from Canva, type out your name, and upload it to your website.
7) Tie It All Together!
Now that you've gotten through all of that, now it's time to tie it all together! Upload all of your content into the website, upload your colors and logo, and start sharing on all of your social media platforms!
Potential downside to DIY-ing your yoga teacher website:
Timing. It could take 2+ months to finish your first website (dedicating part-time hours)
Output. You may not end up with what you actually want (beautiful websites are not easy to create)
Challenges. You'll be forced to learn some new skills that are challenging to figure out (could also be a good thing)
Why Hire a Professional Designer for your yoga website?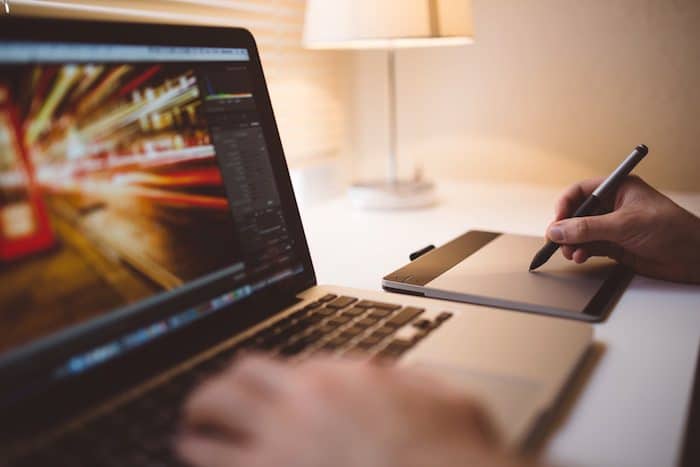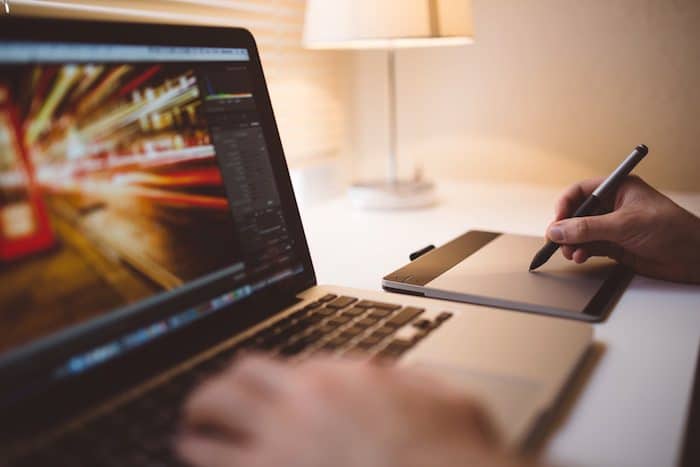 You might've been wondering all along why a graphic designer is telling you to forgo hiring a designer and make your own site…
Although I think design is more accessible than ever, I still believe hiring a designer may be in your best interest as a successful yoga entrepreneur.
Here is why:
For a chunk of change, you can sit back, relax, and let your designer do all of the work to create a beautiful brand and website for your profession. Also, if you have more money than time, hiring a designer is a no-brainer.
Here are the top 4-reasons why you hiring a designer is best: 
1) Timeline
With most designers, you can expect to see a basic branding package (logo, brand overview, and website) within a month. I can personally tell you it will be much faster than DIY-ing all of these steps on your own, especially if you can only dedicate part-time hours to it.
2) Professional Results
Yes, there are a million resources out there to help you design everything on your own. But that can get overwhelming!
Graphic designers have a lot of education for a reason. Designers use rules, guidelines, and principles to create beautiful and balanced work. They simply have the skill-set (and experience) to deliver a real, professional brand and website.
3) Educational
When you hire someone to build a site for you, they will also help you learn how to use the hosting platform. As soon as the site is finished, you'll be ready to update and change your beautiful yoga website as you see fit with confidence! If you're lucky, your designer will even help you create social media posts to help promote your classes and blog posts.
Tip: make sure your designer includes some type of "hand off" or "knowledge transfer" in the original contract. You do not want to have a graphic designer make a beautiful yoga website for you and disappear without helping you learn how to use it!
4) Get Exactly What You Want
This is probably the best part of hiring a designer. Graphic designers have been trained to listen for what you want (and have financial motivations to do so!). Part of their job is to research trends so they will be able to come up with multiple options so you have something you love. Bonus: you'll more than likely get multiple iterations of their design to ensure it's exactly what you want.
Potential downside to hiring a designer to build your yoga site
It's not cheap. While it's true you can hire a junior designer from a foreign country to make you a website for $500, chances are your won't be happy with the work. $1,000 – $5,000 is the typical price range for a decent designer. In most cases, you get what you pay for – but be sure to do your research and feel the designer out prior to committing.
Potentially unable to make changes on your site. Unfortunately, some designers out there do not pass on the information to their customers. This means that you might not even know how to update your own website! If you're hiring a designer, I highly recommend asking to learn everything the designer can teach you prior to final pass-off.
Now that your yoga teacher website is built and your brand established, you should fill your web pages with both content AND great photos to keep your readers engaged.
But…is it crucial to have professional photos on your website?
The short answer: not really. While professional photos will give you a polished look, if it's not in the budget, don't sweat it! For the first year, it's more important to build a solid community and start solving their problems.
As your income grows, then you can start investing in things like professional photos, better tools, etc.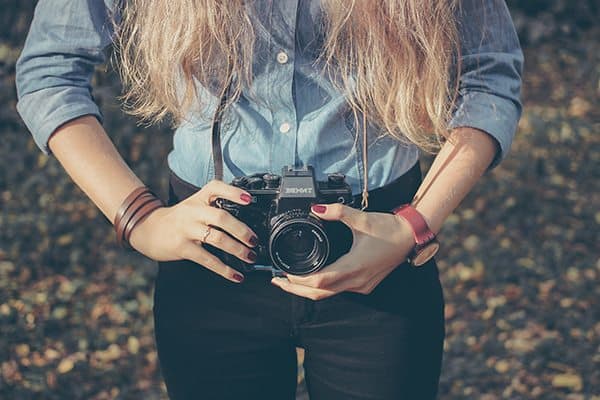 Tip: How To DIY Your Own Photoshoot (4 Steps!)
Find time in your schedule and block out a few hours.

Research photos you like (yoga postures, head shot: waste up with lots of white space, etc.).

Ask a trusted friend if they can help you out.

Find an outdoor spot in your city that isn't too busy and has a neutral or scenic background. Show your friend what style photos you are going for, and play around!
Worst case scenario: Use the best iPhone you can get your hands on. They won't be perfect, but it's possible to make it work.
There are so many ways to DIY your own yoga website so you get the branding and results you really want. However, it may be in your best interest to hire a designer to guarantee timely and quality work. Either way, every yoga teacher and entrepreneur needs a website – go get started! You can do it!
Download our beginner's guide to Creating a Yoga Website below!
We're offering this free download so yoga teachers like yourself can understand what it takes to create a website of your own! The guide is free and you can instantly download it to your computer. Join 100s of other yoga teachers who already downloaded the guide!
Love + Light,
Kim