This is part 17 of our traveling yoga teacher interview series. Each week we will release a new interview of a different traveling yoga teacher. If you know someone who would be a good candidate – email us at TheYogaNomads@gmail.com. 
—
Valentina was born and raised in Italy, but has been a world traveler from a young age. She has blended her love of travel and yoga and created a nomadic lifestyle combining the two. You can find her in teaching California and Costa Rica most often, but she hosts retreats all over the world.
Reminder: Comment below with additional questions for Valentina!
What led you down the path to yoga? How has it positively impacted your life?
Yoga practice is what provides my daily motivation to accomplish a lot of other tasks. The fact that I have enough discipline to get on my mat alone every day is my encouragement for moving forward in life, evolving professionally and working on my shortcomings instead of letting go to stagnation.
How has your yoga practice evolved since you started practicing?
All I used to do was flow with breath and movement to loud music. All I want to do now is practice Iyengar, alignment and stillness with no music.
You've practiced and taught yoga all over the world, what have you learned about yoga and how it does (or does not) differ from country to country?
This is such a good question! In Miami Beach, there's a big emphasis on the sweaty workout, inversions, OMing. Showing up to class late and being on the phone occurs often. In Northern California there is a more traditional approach to the yoga practice, with less emphasis on the "showy" poses, and more philosophy and meditation being incorporated. In France and Italy I find yoga to be even more "serious," no music, more pranayama and no "funky" poses variations.
How do you find opportunities to lead retreats?
While I was volunteering at Blue Osa Yoga Retreat and Spa I became very familiar with the yoga retreat "behind the scenes." I took the opportunity to host my own, which then turned into a yearly tradition. The 2016 Panama New Year's Eve Yoga Retreat will be my fourth.
***Don't forget your travel insurance before heading out for your next yoga retreat!
What is your biggest takeaway from leading retreats and workshops?
Whoever shows up is there to teach me something in ways I can't yet anticipate.
How do you stay grounded in a life full of travel and movement?
Structure, structure, structure!! And being patient with myself. Knowing that sometimes it takes me a week after travel to get back to my practice, and when I finally do, I always think, "Why didn't I start earlier?" It's all part of the process.
Structure, structure, structure!!
What is one of the weirdest situations you've found yourself in?
I have found myself in so many weird situations in the past. Like that time I got chased by a wild turkey while driving. Or that time a Swedish girl stole my guy in Santa Cruz. The time I got turned away at the Costa Rican airport. That other time I got roofied at Burning Man. (nothing after that happened, thank God). The time I told off my annoying boss at a restaurant and walked away. Or the time when I got three parking tickets in a day. The time I ran into an ex in the middle of the jungle three years after I had broken off contact. I'm sure weird stuff happens to everybody. The best I can do in these situations is tell myself that once it's over I will have a good story to tell.
Connect with Valentina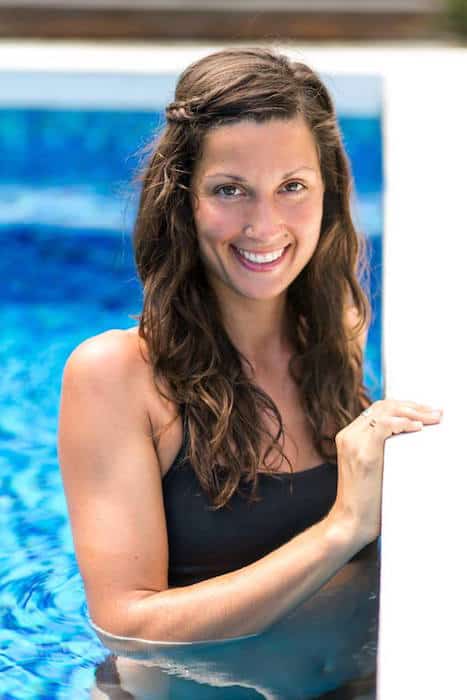 Born and raised in Italy, Valentina is a full time yoga instructor who divides her time between Marin County, California and Matapalo, Costa Rica. When she isn't hosting yoga retreats or blogging, Valentina can be found trail running and baking quiche.
Connect with her on her Website, Facebook and Instagram