What is Soul & Surf?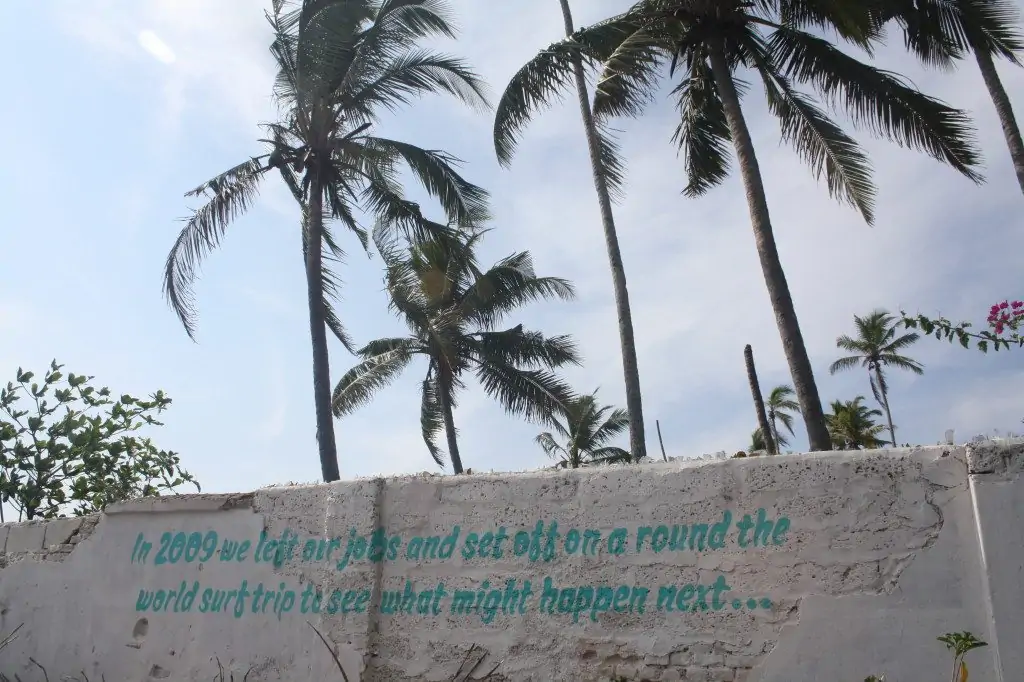 Soul & Surf is a little piece of paradise in the South of India. Built for surfers and yogis alike, this clifftop beach resort has a relaxed vibe and overall great atmosphere. It started in October of 2010 after a couple from the UK left their jobs to travel the world. Once they discovered the untouched surf of Kerala, they couldn't leave. They've built a beautiful place for beginner and experienced surfers to enjoy the surf of India, while practicing yoga in their downtime to keep their bodies ready for more waves. Bonfires, BBQs and movies a plenty, you'll always find something to do here.
Our experience:
We thoroughly enjoyed each moment we spent at Soul & Surf. We were able to check out two sunset yoga classes that overlooked the ocean on a rooftop. Unfortunately, the surf lessons were filled up during the 2 weeks we spent in the area, but we'll be back! We also ate a couple of meals there as well and enjoyed the healthy food options. One night, we ate pizza and watched a movie at their outdoor clifftop surf cinema! The people and energy of the resort were infectious and we always felt like we fit right in.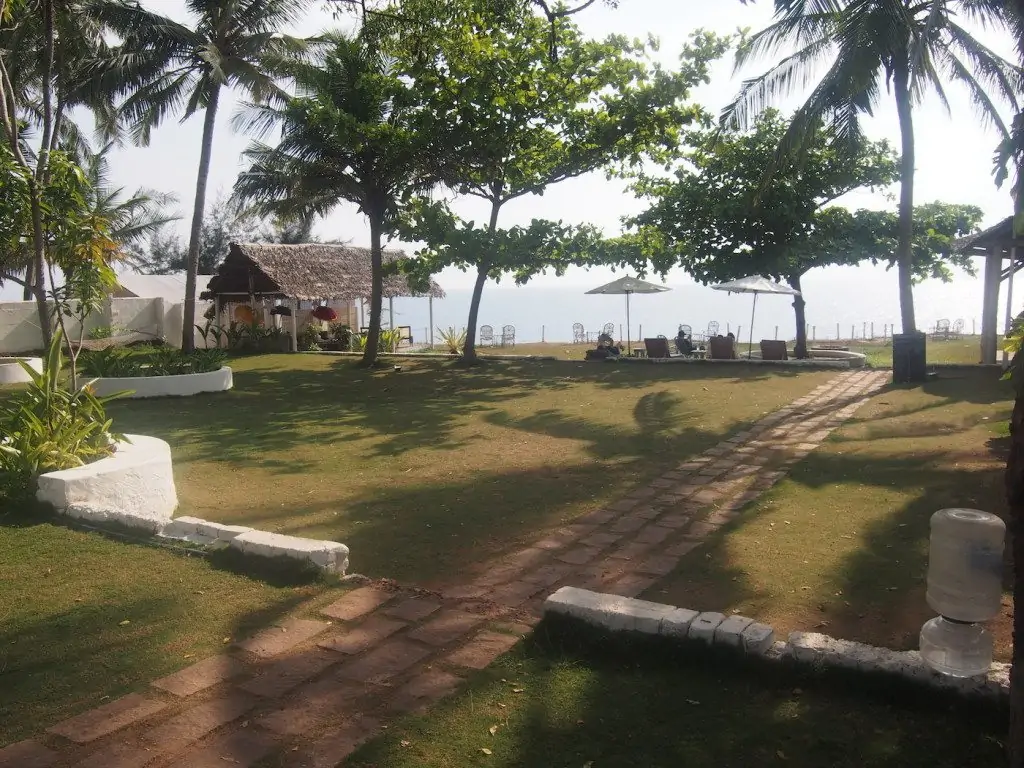 We thoroughly enjoyed yoga classes at Soul & Surf
We were happy to find vinyasa classes! It was on the rooftop of the main building that overlooked the ocean. It was stunning! A 75 minute class that finished just as the sun was setting. The instructor Lucy paid close attention to each student, and was able to assist and adjust seamlessly throughout the duration of the class. She often spoke to the surfers letting them know which postures aligned well with how their bodies move while surfing. She gave demonstrations often and articulated the sequence clearly.
Location:
The location is convenient for those staying in the North or South part of the beach. It's on the popular cliff, but away from the crazy touristy area on the South side. There are steps down to their own uncrowded beach.
Facilities:
The rooftop area was perfect for a large yoga class. Enough space for 30+ students to comfortably practice. And in a beach town, who doesn't want to practice yoga on a rooftop that overlooks the sunsetting over the ocean?!
Teachers:
Soul & Surf hires a variety of yoga teachers throughout each of their busy seasons. Lucy was their main instructor during the past 6 months.
Lucy: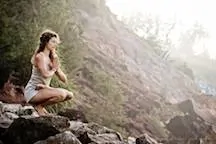 A former dancer turned yoga instructor, Lucy is also a surfer! She was able to lead a class designed for the surfers but kept it accessible for everyone. Her style was gentle yet challenging and her English accent was the icing on the cake! Back home in London, she runs a yoga studio and specializes in teaching yoga to surfers.
Surprise & Delights:
The coconut blend drink was absolutely amazing! At just over $1 USD, we couldn't get enough of this cold treat. The perfect amount of sweetness!
Finding a vinyasa yoga class was refreshing. Although India is the birthplace of yoga, it's been surprisingly difficult to find a quality class. We really enjoyed Lucy's class and regarded it as one of the best we've taken on this trip.
Soul & Surf is located on a large cliff overlooking the sea. Upon further investigation, we came across a stairway…
At the bottom of the staircase was their own private beach!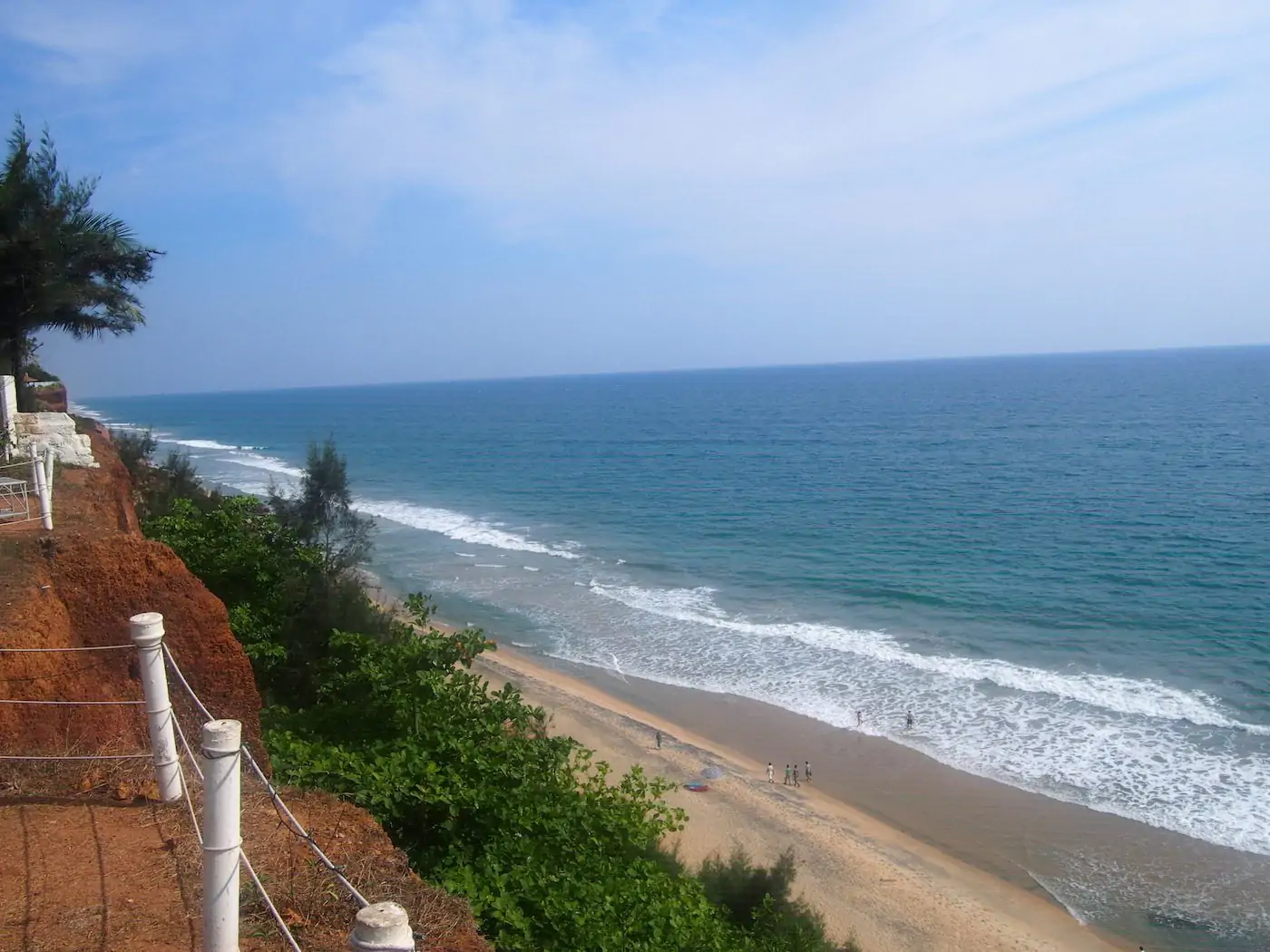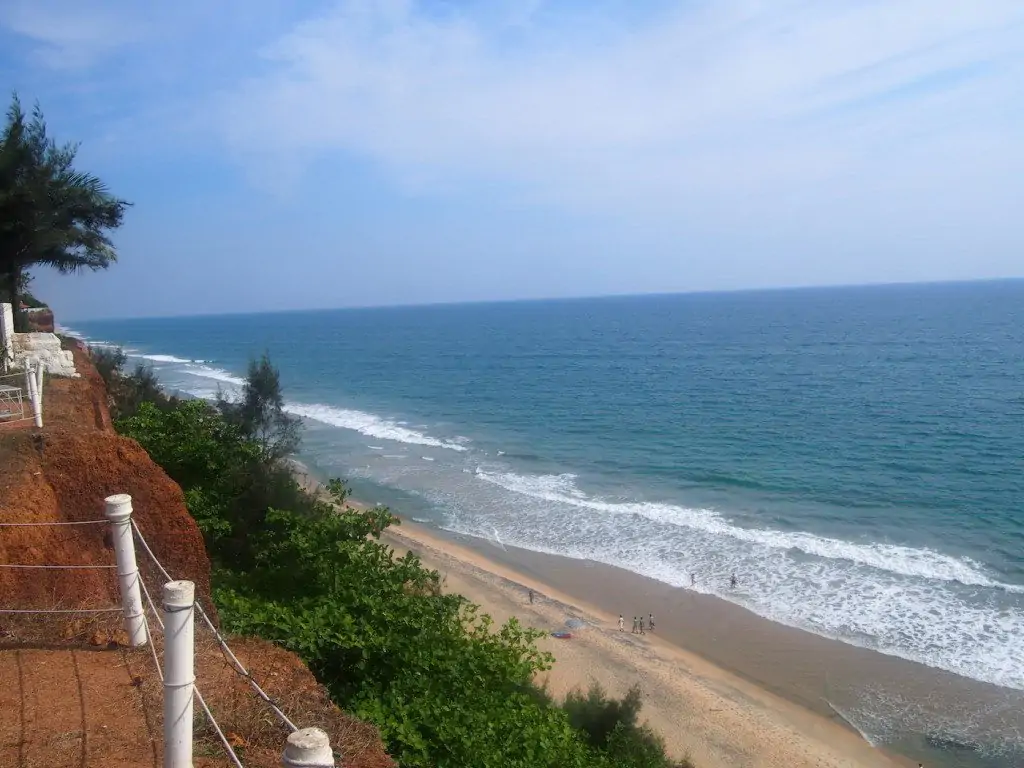 We spent an evening on the beach and watched an amazing sunset. The beach was practically empty, which was a nice change from the always crowded Varkala beach.
Ideal for:
The active yogi who enjoys surfing or is adventurous enough to explore it! Soul and Surf has an extremely social atmosphere making it a great place to meet like minded people, ie: movie nights, BBQs, etc.
You will find a wide range of experience levels at Soul and Surf for both yoga and surfing.
Contact Soul & Surf
email: [email protected]
address: Golden Beach, South Cliff, Janardhanapuram, Varkala 695141

Phone: +91 974 641 6953
Final thoughts:
We felt a unique attraction to Soul & Surf from day 1. Perhaps because the owners set off on an around the world trip after leaving their jobs and landed here… Either way, it's a great spot for vacationers who have a slightly larger budget than the long-term budget traveler types.

*Our classes were provided by Soul & Surf however as always our opinions are our own*
PS: Did you enjoy this article? Pin me!