Wondering what to get for the fellow yogi in your life? Then this holiday guide of gifts for yoga lovers is for you, friend. The gifts below are our picks for the yogi in your life, and we're not just talking new yoga mats and straps but lifestyle yoga gifts as well.
Enjoy!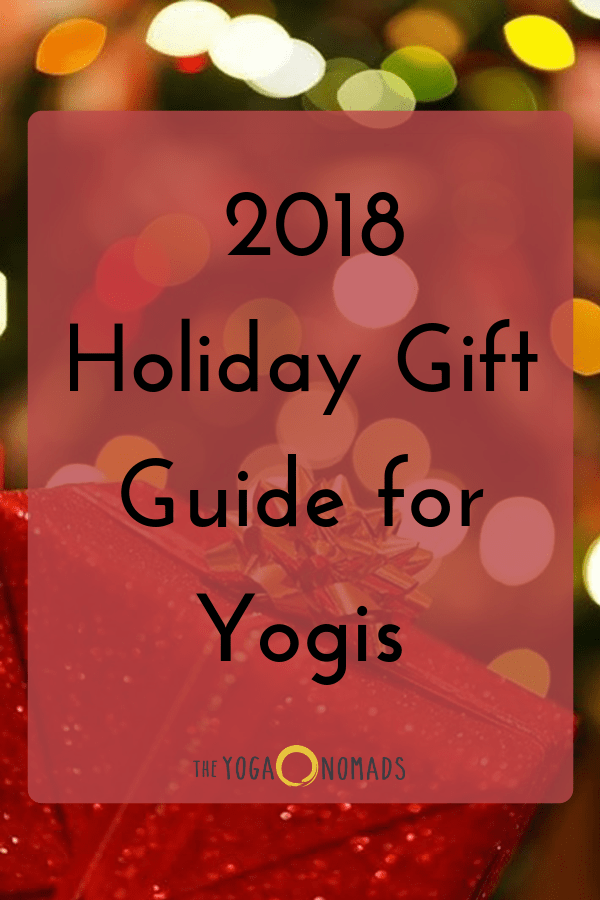 Restorative Yoga Bolster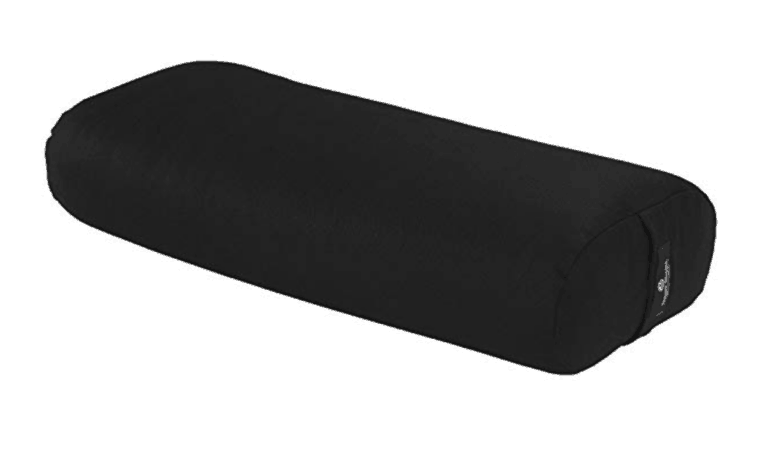 Spoiler alert, this is on my own Christmas list! The Hugger Mugger bolster is an amazing yoga gift for restorative yoga because it's firm enough to really support you in some of the classic poses like a restorative child's pose, twist, heart bench, or supta baddha konasana. This bolster comes in at $68.95, and I promise you it's worth every penny! Buy it here.
La Aquarelle Eye Mask or Eye Pillow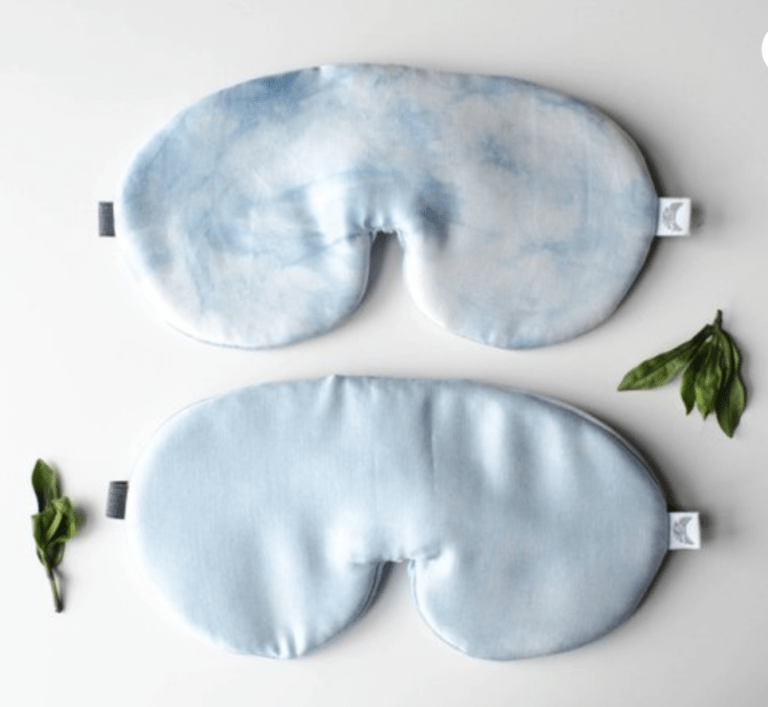 One of my favorite gifts for yogis. The eye masks are perfect for savasana, yoga nidra, reiki sessions, and just good old-fashioned sleep. The eye pillows are ideal for restorative yoga, yoga nidra, or any time when you need some grounding from above.
We love the softness and coziness of La Aquarelle's organic eye masks and eye pillows, naturally dyed with a variety of plants. Check them out here.
Goddess Provisions Subscription Box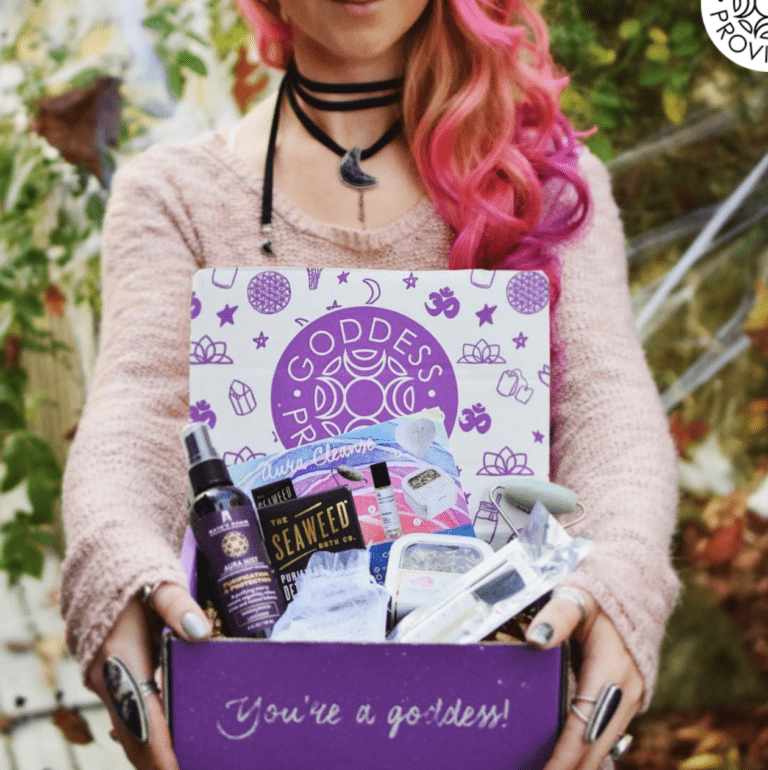 We love subscription boxes because they really are the gift that keeps on giving. You've surely heard of Yogi Surprise and Buddhi Box, which we recommended last year. But have you heard of Goddess Provisions?
Their affordable monthly box includes a variety of yogi-approved goods from ethical small businesses. Each month, you get a special curated selection of crystals, aromatherapy, apothecary beauty, spiritual growth tools, superfood snacks, and tea (always cruelty-free and vegan).
Order the box as a one-time gift or get them a subscription here.
Yeti Thermos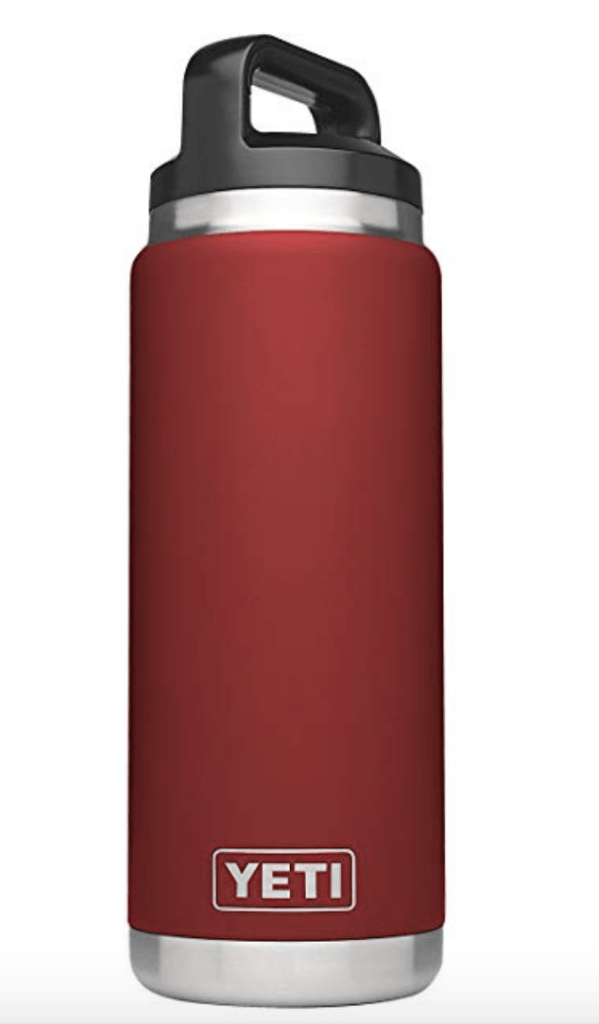 Honestly, nothing beats the Yeti as far as keeping cold drinks cold and warm drinks warm. It's the perfect gift for yoga teachers and yoga lovers who need both a great water bottle for sweaty yoga classes and a thermos that will keep herbal tea and coffee warm in the colder months. Prices for this bottle range from $39.99-$75.00, depending on color.
Chakra Rings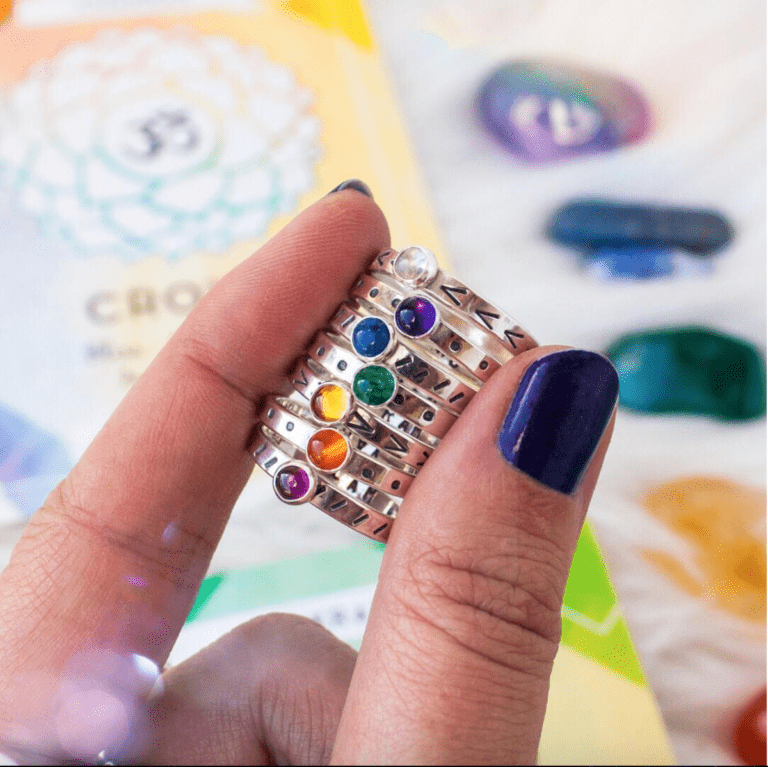 These are one of my favorite yoga inspired gifts! Zenned Out has a gorgeous collection of stacking chakra rings to help the yogi in your life balance their chakras daily. Each ring includes a crystal and bija mantra for the corresponding chakra, and costs $42.50.
Think third eye rings with amethyst, solar plexus rings with citrine, throat chakra rings with lapis, and more. Explore the rings here.
Moon Dust Sampler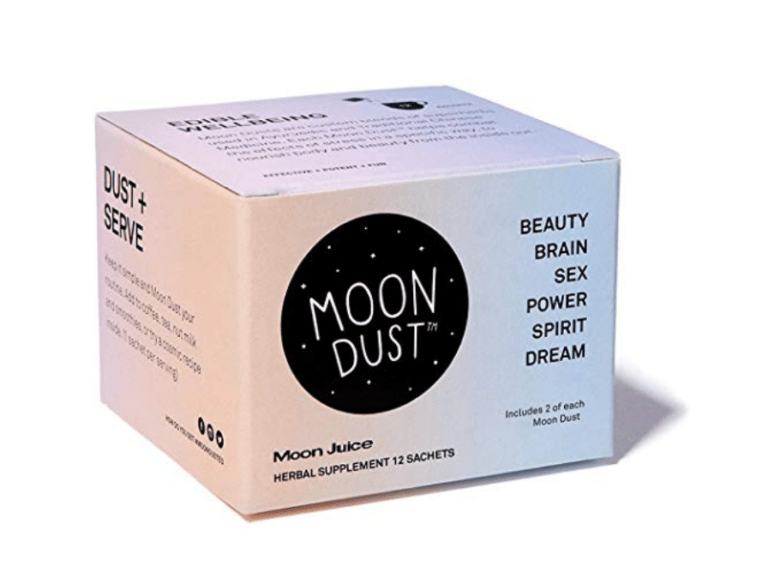 Moon Dusts are custom blends of adaptogenic super-herbs and super-mushrooms that help combat the effects of stress to nourish the body, beauty, and consciousness from the inside out. They're the perfect gifts for a yogi who's more health-conscious.
In this $35 sampler box, you get to try their 6 signature combinations: Brain, Power, Beauty, Sex, Spirit, and Dream. Perfect for adding to smoothies, coffees, or just making into a latte on their own with some steamed plant milk!
Yoga Bodies Book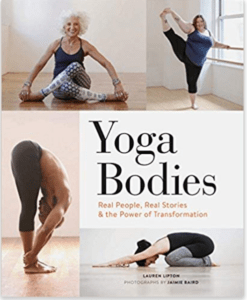 I recently found this book in the lobby of a studio I was visiting for a weekend training, and I'm obsessed. It's a beautiful book focused on sharing the stories of yogis of all different colors, shapes, sizes, and experiences about how yoga has changed their lives for the better. Buy the book here.
Natal Chart Art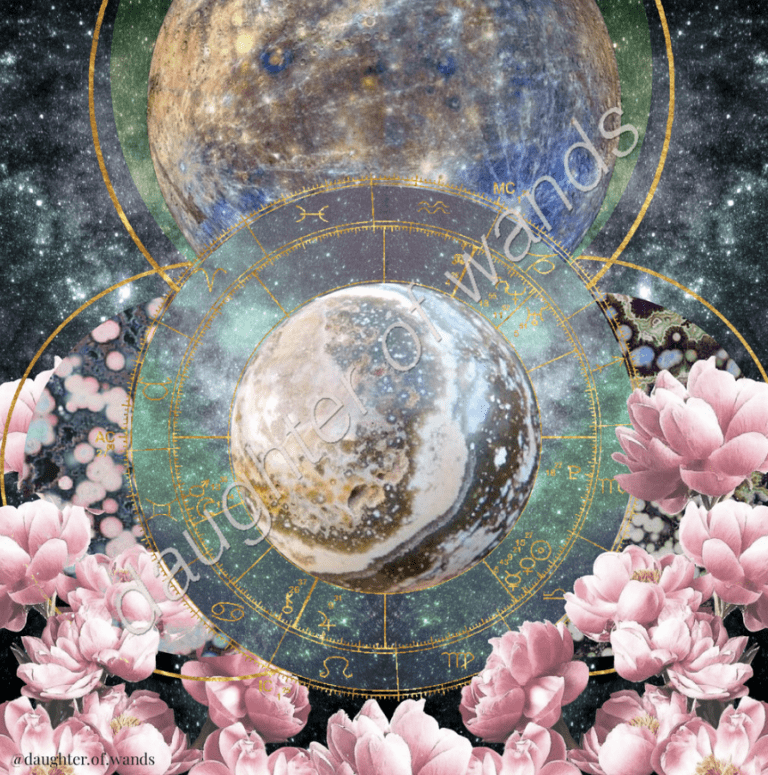 Looking for a truly unique, specialized gift? Gift the astrology-loving yogi in your life a special custom art piece of their birth chart (a map of the sky at the time they were born) from astrologer and tarot reader Kathleen Callahan. You can get the digital file for $60, or a physical copy printed and shipped to you for $100. Explore natal chart art here.
Tarot Cards
Tarot cards are an incredible way to connect with your intuition, making them a great gift for yoga lovers. There are tons of options, but some gorgeous decks to explore are:
Plant Pots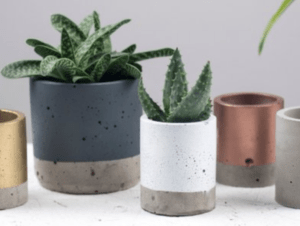 A cute plant pot is the perfect gift to make a home studio space welcoming and sweet! I love these modern, color block concrete plant pots from Etsy. Bonus: pick up a plant from your local plant shop to go in it!
Crystals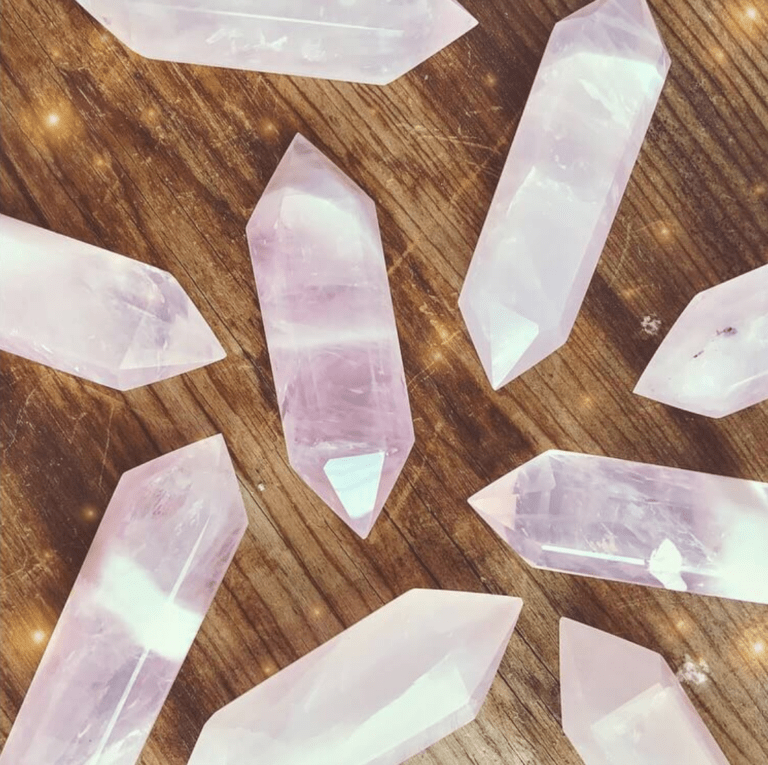 Crystals can be a beautiful accompaniment to a yoga and meditation practice, making them a great gift for yogis. Try rose quartz for cultivating love and heart chakra opening, selenite for cleansing and crown chakra opening, amethyst for third eye opening, and carnelian to jump start creative energy and open the sacral chakra. When buying crystals, it's best to buy them in-person at your local shop. If you can't swing that, Rocks with Sass is a great online shop for your crystal purchasing needs!
Incense Holder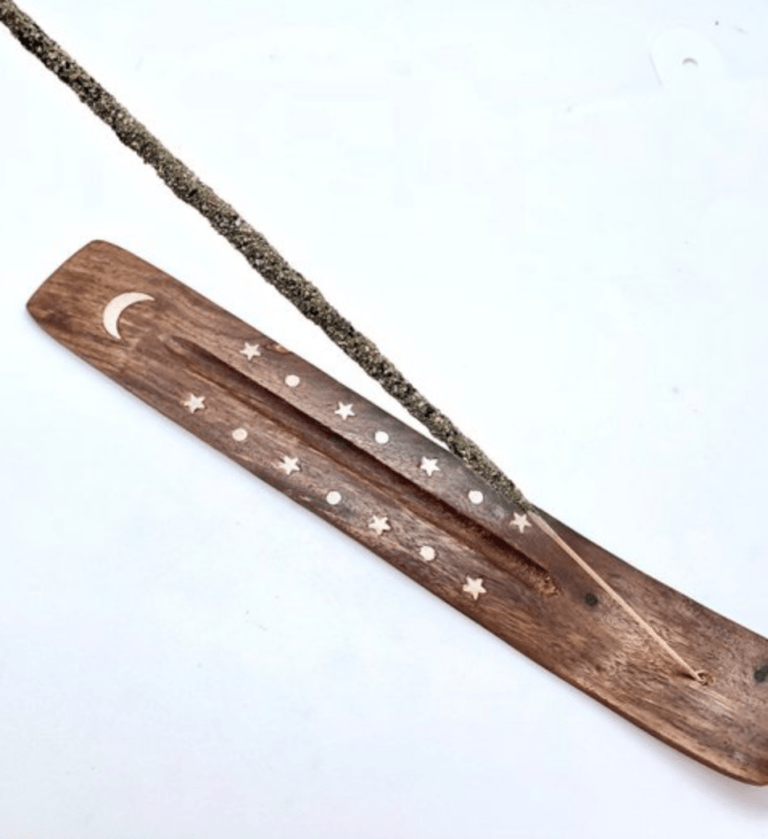 I love burning incense while I meditate, do ritual, do a yin or restorative yoga practice (incense can be less ideal when it's a sweatier flow class!) or even just before bed when I'm winding down. This is a great gift for yoga lovers who want to connect to a simple, meditative tool through the power of scent. There are endless options for incense holders, but I tend to love the handcrafted ones like this moon and stars incense holder from the New Moon Beginnings shop on Etsy. This is another great option if you're digging another vibe.
Healing Mist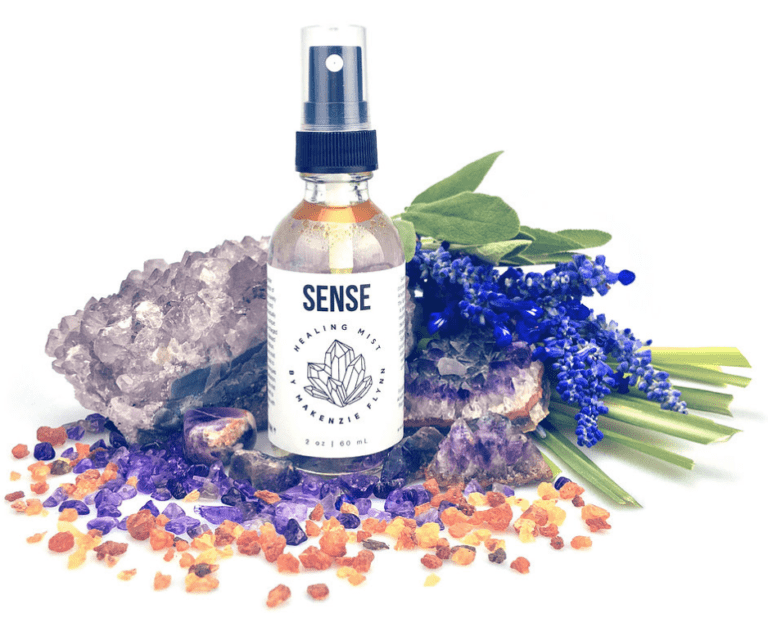 These incredible healing mists are intended to be a smokeless alternative to the energy cleansing practice of smudging, making them a great yoga gift. I love the Sense mist for establishing a deeper connection with intuition and the Create mist for cultivating creative energy and sacral chakra opening. Explore all the healing mists here, and make sure you order by December 9th in order to receive your mist in time for Christmas!
You can also never go wrong with this one!
Cottagewicks Candle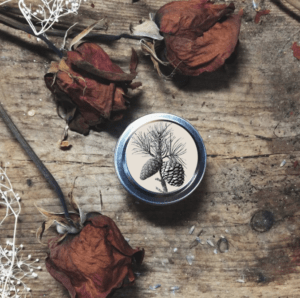 Yogi or not, I think most people enjoy a cozy scented candle burning during the holidays. You can burn them in your yoga space for meditation and practice, or just in the common areas of your home. Cottagewicks makes fantastic 100% soy wax candles in vintage mason jars and tins. Pick up the Bergamot or Golden Afternoon for two of our faves.
I hope you enjoyed this list of unique yoga gifts!
Want some more yoga gift ideas? Check out our previous holiday yoga gift guides from 2017, 2016, and 2015, and make sure you comment below to tell us your best yoga gifts.