One of the most common struggles in digital marketing (for those of us who aren't photographers) is where to find relevant content for social media.
While we know that posting consistently is great for our brand, the question becomes: okay, but where do I find relevant content to post?
In this blog, I'm sharing a few tips to help you find relevant content for social media that will resonate with your audience and help you build your brand. Keep scrolling to read them!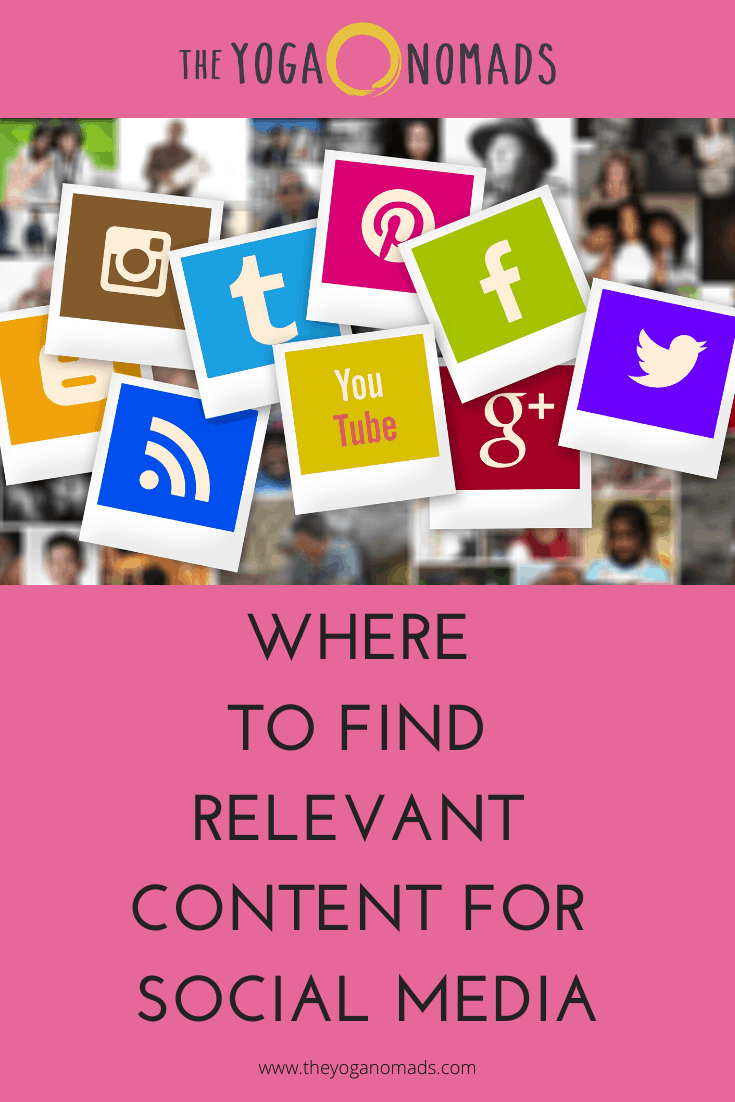 Pin me first? Then keep reading!
Where to Find Relevant Content for Social
Pinterest
Pinterest is truly a gold mine of inspirational content. I suggest searching for a few keywords that your audience is interested in and seeing what comes up. This serves two purposes: it can help inspire your own content (note: this is different than copying! Let other people's creativity spark your own, but don't copy) and it can help you find content for reposting and sharing, with credit of course.
Instagram
I recommend creating an album of saved photos in your Instagram account and calling it "reposts" or "to share." As you scroll through your Instagram feed and find yourself inspired by content you might like to share, just tap the bottom right corner to save it to that album. When you're ready to post, go back and look through the album — you'll have tons of quality content to choose from!
Another way to use Instagram to find relevant content for social media is using the hashtags feature. Try searching hashtags that are relevant for your work and your brand, such as "#chakrahealing" or "#yogateachers" to find content that resonates with you. Then go ahead and save it to your album for reposting later!
Just make sure that you share your source when reposting. I like to write something like "#repost from @account" or "This beautiful photo is from @account."
Canva
Canva is a free graphic design platform that's extremely user-friendly. They also offer a collection of free and paid photos that you can download as-is or turn into custom, personalized branded graphics.
Personally, I prefer Canva for creating graphics and other sites, which I'll share below, for plain photos because Canva's selection isn't as large.
Stock Photo Websites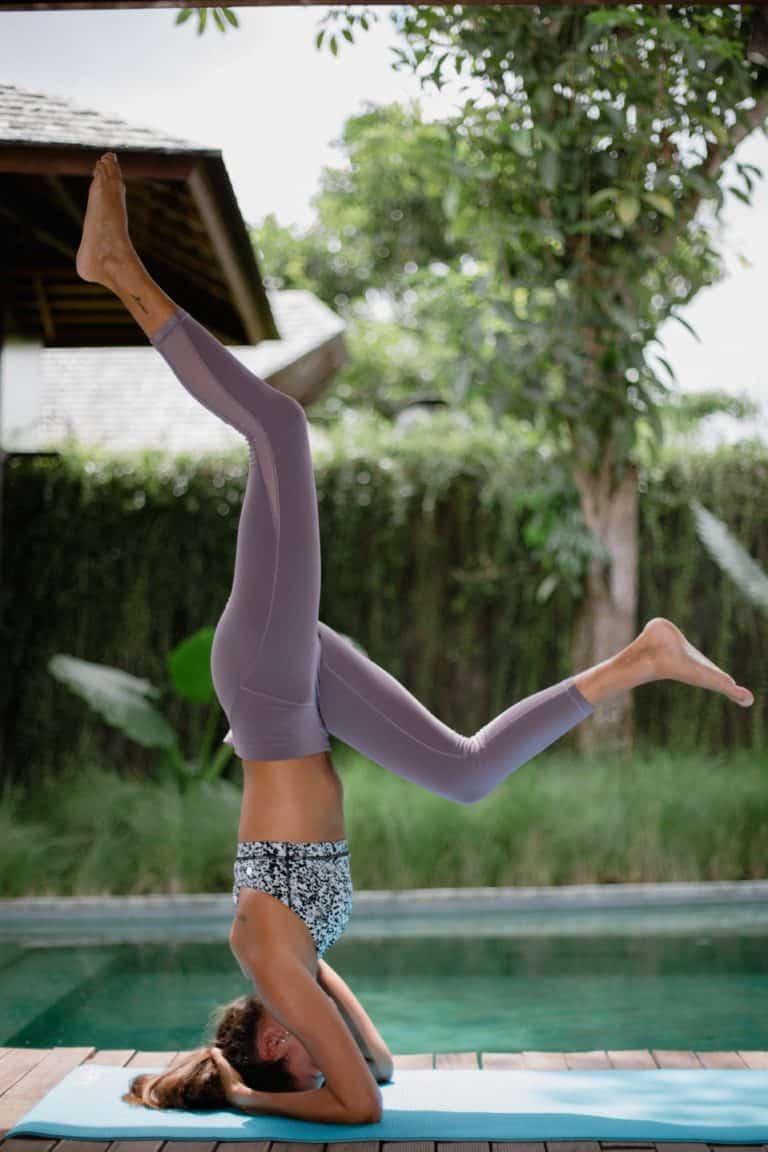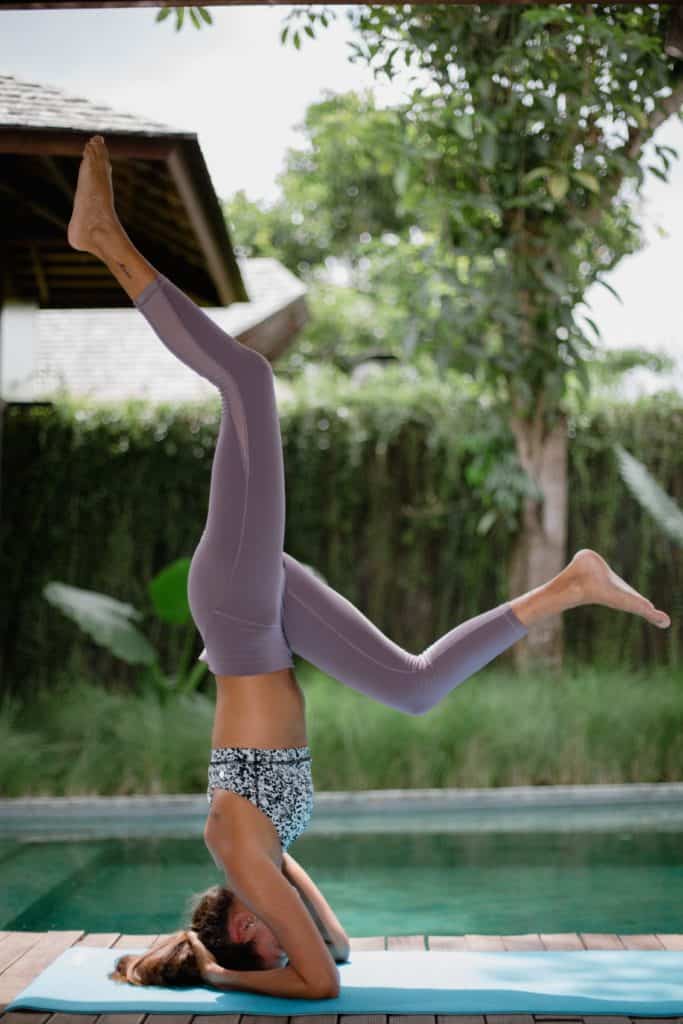 There are tons of photos available online– but where do you go to find high-quality, on brand photos?
I love Unsplash for this — the photo above is actually from Unsplash! This site offers a plethora of free, high-quality photos. On Unsplash, the photos are free to download and you typically don't need to credit the photographer, although you can if you choose to (make sure you check for each individual photo to confirm).
You can also upload Unsplash photos to Canva after downloading and turn them into branded graphics — the options in Canva are endless, so start exploring!
Not loving Unsplash? Pexels is another great photo site to explore.
Let's wrap up
Of course, finding imagery for social media is just one part of the equation. We want to always be adding our own unique captions to infuse our flavor and brand into them, rather than just regurgitating content from other brands.
Looking for more marketing tips for yoga teachers? Check out these articles from The Yoga Nomads:
PS: Did you enjoy this article? Pin me! 🙂