Let me guess, you're another yoga teacher struggling to make ends meet. You want to continue doing what you love, but aren't sure how to sustain it any longer.
The studio doesn't pay enough and even if you had a premium offering (retreat, training, privates, workshops) you're not sure how to market it. (ahhh scary…!)
Would you rather stay in this state of stress forever OR take your business (and quality of life) to the next level?
Pause for a second and truly ask yourself.
Do you want to watch your income rise while working fewer (but more productive) hours?
And wake up everyday knowing that you're living your truth?
As yoga teachers, we deserve to live fulfilling and comfortable lifestyles. Creating your own website is the first step to realizing your dreams.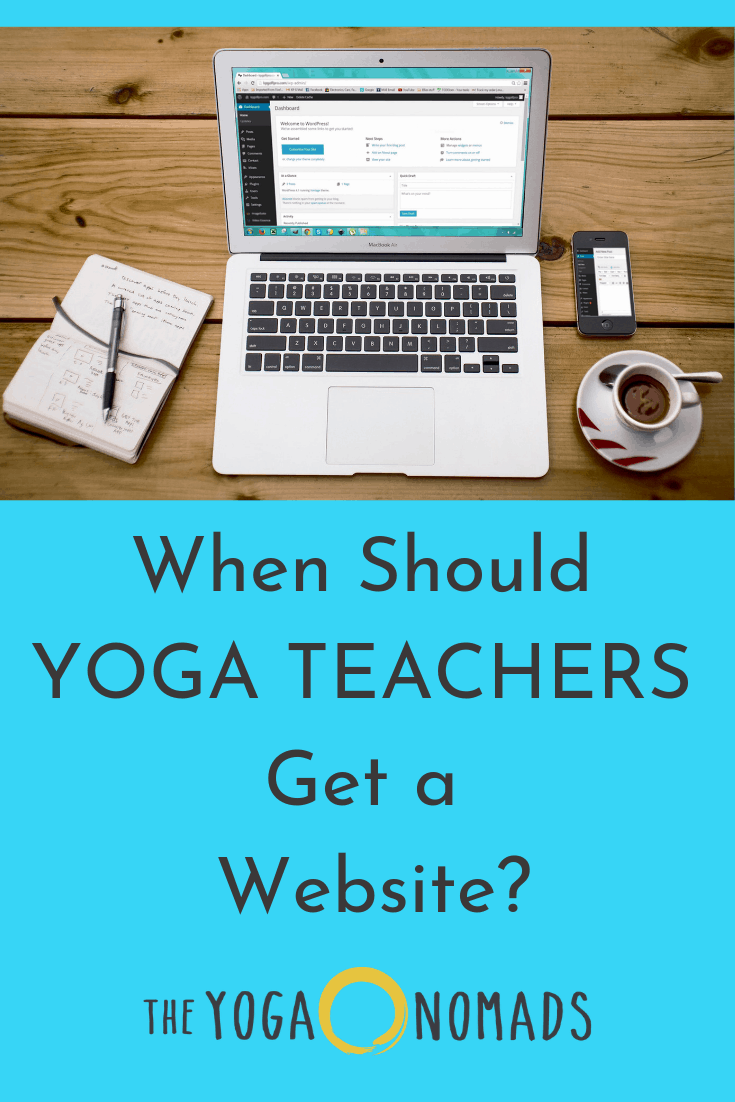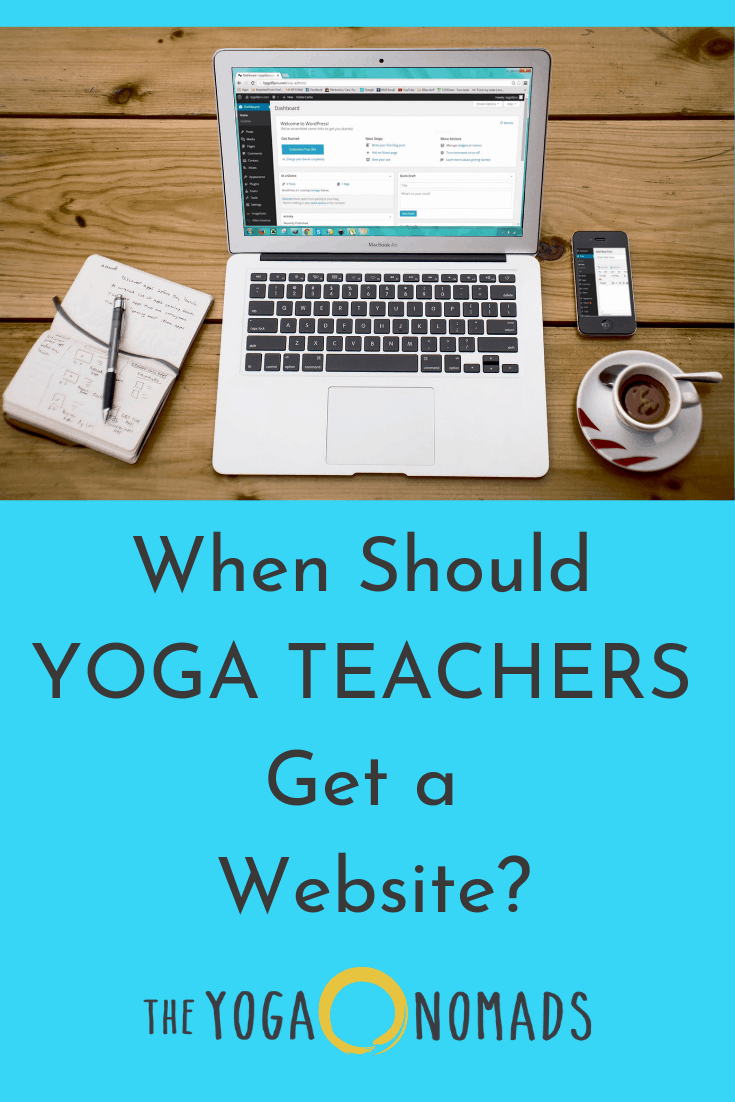 Pin me first? Then keep reading!
While having a website doesn't guarantee success, it is a mandatory step on your way to yoga business bliss.
Your website is your home base; it's the foundation upon which your yoga biz is built on.
I fully understand that building a website is out of most yoga teachers' comfort zone. But you know what else was "out of your comfort zone"…? Yoga Teacher Training. But can you recall the immense personal growth that was waiting on the other side of that?
Let me calm your monkey mind a bit…
Creating a yoga website is more accessible than ever before:
Websites don't require technical expertise (although 10 years ago they did)

Owning a website doesn't have to be very expensive (can you afford $15/month?)

Ton of resources are available to help (ranging from

free

to $10,000).
You're here because you want to create a sustainable yoga business but you're not sure if and when it makes sense to create a website.
We've got your back, download our Beginners Guide to Creating a Yoga Website you LOVE (7 steps). It's a step by step guide to get you started. 100% free.
If you're paying attention to the business of teaching yoga world, chances are you've noticed everyone is saying pretty much the same thing: yoga teachers need their own website.
While this is certainly true for most yoga teachers… how do I know if creating a yoga website is right for ME?
My honest opinion: If you're a yoga teacher who doesn't want to rely on a 2nd job or a spouse to pay the bills… then you should create a website within the next 90 days.
Obviously it's not this simple for everyone. In this article we will be diving deep into the nuance of this question: "Am I Ready To Create My Yoga Teacher Website?"
We will be discussing:
Timing

– when is the right time to create your yoga website?

Budget

– how much should your website cost?

Technical expertise

– how much tech experience is required?

Time commitment – how much free time do I need to get this project done?
Q

: When is the "right time" to create a yoga website?
A: You already know you need a website, but when is it the right time?
We've heard all kinds of crazy timelines being tossed around the yoga community. Some say you should get a website as soon as you finish YTT. Other say you need "12 years of experience and at least 19,551 Instagram followers" before you create a website.
How do we know if "the timing is right?" In reality, we can never be 100% sure, so there will always be a "leap of faith" required. But hey, pretty much every significant thing we do requires a leap. 🙂
However, I can understand wanting to "time it right" because the reality is: creating a website is a significant endeavor (but it's also a crucial piece to the puzzle).
If you're a:
New teacher

– your website will help you find more and better teaching gigs

Intermediate teacher

– your website is your business home base and it helps you build a following (and email list of people who know, like, and trust you)

Seasoned teacher

– your website will help you market/sell your premium offerings (retreat, workshop, private yoga, etc).
Here at The Yoga Nomads, we're big believers in the power that lies behind having your own website. Maybe that's because we've created a full-time income through this site or because our yoga teacher clients are getting tremendous results with their own websites. We've both experienced and witnessed positive results.
Either way, we believe the sooner you create your yoga website, the sooner you can create more income, more freedom, and more satisfaction in your life.
Can you afford to delay your success? Delay your income? Delay your freedom?
Q

: "I have a retreat/workshop/training come up… when should I create my website to help with the marketing?"
A: Great question! All too often, yoga teachers call us asking how they can use their website to market their event (which takes place in a few weeks).
Sadly, if your event is 2 weeks away, you started your marketing efforts way too late.
The reality is: your website takes some time before it starts really helping your marketing. Ideally, you should create your website at least 1 year before you plan on offering a retreat/training/etc.
This gives you time to build a following and turn your website into a marketing machine.
Practically speaking…
Websites take time to build momentum. It's not like the day after you finish your site you'll be rolling in the dough! (although wouldn't that be nice?)
We all need time to practice: It's important to get your website live as soon as possible so you can start learning important skills like: how to write a blog post, starting your email newsletter, how to get people to actually visit your site, and how to monetize your website!
All of these things take time. The sooner you start, the sooner you'll be "good" at them. 🙂
Another reason to get your site up asap: Google
It usually takes 60-120 days before your website gets "indexed by Google." In other words… it takes a few months before Google starts sending traffic your way.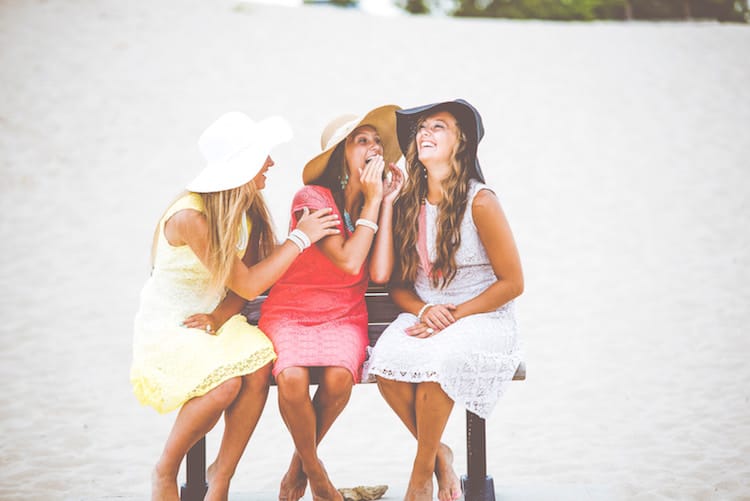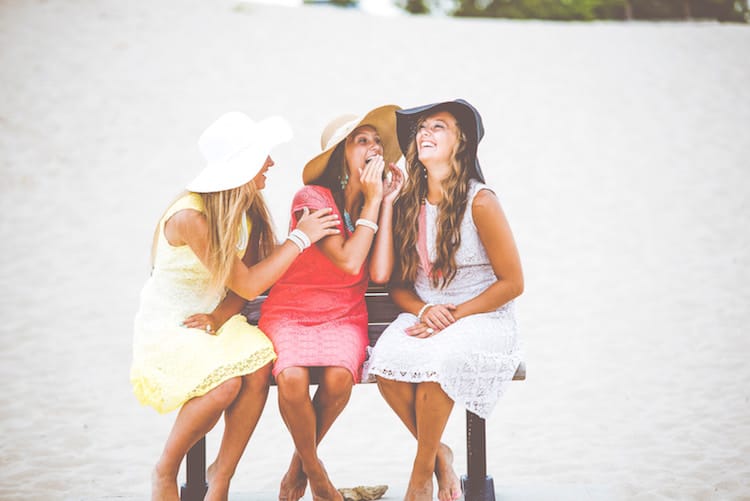 Why am I wearing so many hats?
In the beginning you may feel as though you're doing all kinds of tasks that aren't related to actually teaching yoga. This is true, you're wearing many hats… as they say.
As your business starts to grow, you may want to hire out some of the tasks that aren't your strengths.
For example: If you're not a techie, that's OK. After you finish your first website, you can hire someone to handle tech issues in the future. But first, you need to get a basic understanding so you know WHO to hire and WHAT their job would look like.
We often outsource our design work here at TheYogaNomads.
Q

: How much should a yoga teacher website cost?
A: It's no secret that most yoga teachers are struggling financially. I completely understand the hesitation that comes with investing in your yoga biz.
For some reason, there is a perception that creating a website is super expensive and only yoga teachers who make a million dollars a year can afford one. This is simply not true.
You can get an amazing WordPress site online for less than $15/month (this includes your domain name, a premium theme, and hosting). With more than 20,000 yoga teachers getting certified each year, yoga teachers can't afford NOT to have a website, especially when it costs only $15/month.
Q:

I don't have any technical experience – can I still create a website?
A: YES! Websites don't require technical expertise (although 10 years ago they did). Tools like WordPress (and others) ensure you don't need to do any "coding."
To note: We use WordPress.org and recommend that our clients/students do the same. It's hands down the best platform for yoga teachers. The vast majority of the successful teachers use WordPress such as Rachel Brathen, Elena Brower, and Kino MacGregor.
One thing we love about WordPress is you can use "WordPress themes" to help make the design of your site look nice and feel uniform throughout. The only theme we recommend is DIVI by Elegant Themes.
To be fair, just because creating websites is "easier than ever before" – you will still have some frustrating moments when you might yell at your computer. This is normal when you're learning a new skill. A couple deep breaths and you're back to business.
Q: How much free time do I need to get this project done?
A: Most yoga teachers are busy running from studio to studio all week. When could we possibly find time to build a website?
Two things here…
#1 From our experience, most yoga teachers spend about 1-month creating their website assuming they have a full-time job and an active social calendar. If you're okay locking yourself inside for a weekend you can knock it all out in one go, but that's not for the faint of heart. 🙂
#2 Have you ever met someone who said "I have so much free time and so much energy but I'm not sure what to do" → NOPE. Everyone says they're super busy.
It's not a question of "how much free time do we have" – instead it's a question of "What are my priorities?" The reality is, we all have more free time than we think and whatever we prioritize gets done. If you want to build a life you love… then you'll MAKE time for the things that will help get you there.
Plan weekly CEO dates (with yourself)
We recommend blocking time off each week: two, 3-hr chunks of time on your calendar. During these scheduled times you "work ON the business" instead of IN the business." This is where you find time to create a website, plan your next workshop, apply to new teaching gigs, learn a new skill, etc.
No cell phones, no Facebook, no email, no TV, no distractions. Grab a pen and a big piece of paper and get down to business.
Q: I'm not a web designer and I don't have a ton of money – how do I design my site?
A: While it's true you can pay someone to design your website for anywhere from $300 to $30,000. And in some cases, it makes sense to pay a professional to design your website, however your first yoga teacher website is NOT one of them.
As a yoga teacher, you should create your own website.
Why? Because:
To get comfortable updating/using your website – the best way to learn is by doing

Save some money to invest in other areas of your business

With tools like WordPress, anyone can create a website!

You can make the design/logo look great with tools like Canva.com
Please don't hire your "techie uncle Ray" or pay a designer thousands of dollars to do it for you. This will only hurt you in the long run.
Let's Wrap Up
What if you knew something would dramatically help your yoga business in the next 6-12 months… you would be all about it, right?
Well guess what? Your website is that thing and there is no sense in waiting around! Don't delay your future success, happiness, fulfillment any longer.
To get started, download our FREE Beginners Guide to Creating a Yoga Website you LOVE (7 steps) below
In this guide, we lay out the 7 steps to creating your yoga website. No tech skills required.
Time to take action,
Brandon
PS: We humans are a curious creature…
We have these powerful minds capable of amazing feats… and yet every day we trick ourselves into believing things that are not true. We justify things that we "want to be true," and make excuses for why we "don't do the things we should."
So, the next time you catch yourself saying "I'm not ready" or "now is not the right time" → ask yourself. Are you really, truly, actually not ready… or are just scared of stepping out of your comfort zone.