It's not easy maintaining a healthy lifestyle at home, let alone while traveling.
In an effort to learn some secrets for staying healthy on the road, I turned to the experts.
I asked each travel guru "what is your secret to staying healthy while traveling?"
Here are all 16 tips they shared!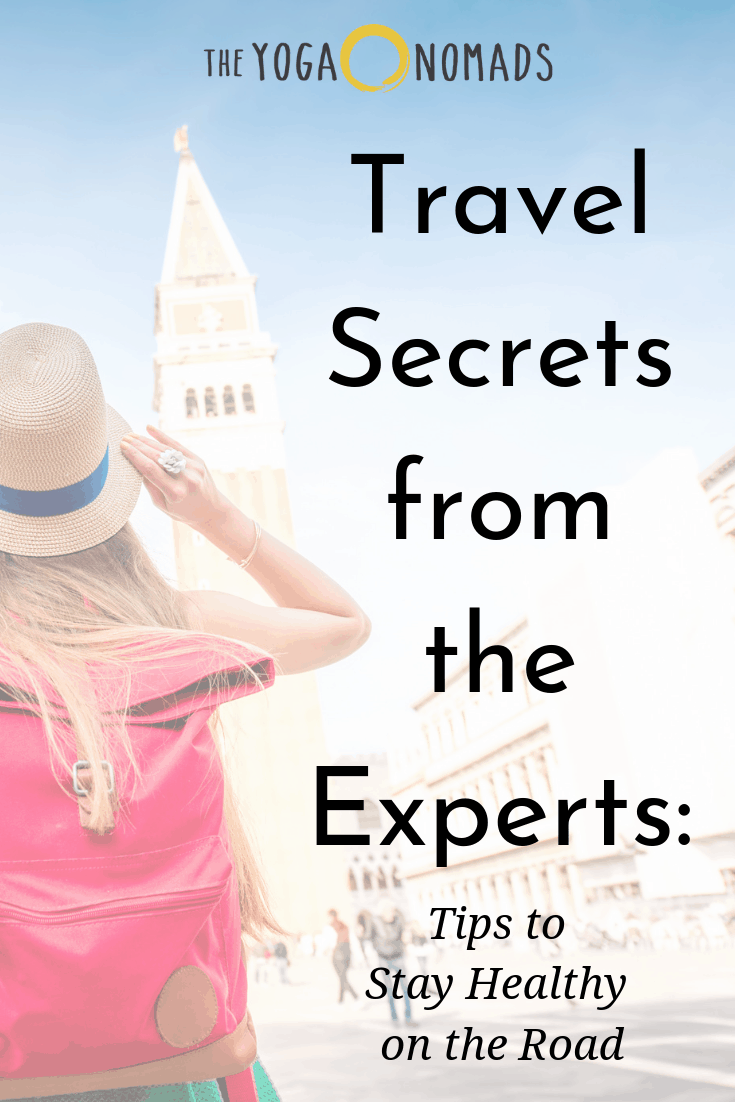 Pin me quick! Then keep reading 🙂
1) Find pickup games of team sports to stay fit and meet locals
"Dan and I use Facebook and Meetup.com to find pickup games of ultimate frisbee or basketball, and we've seen plenty games of soccer/football, cricket, or other local favorites. Locals are always more than happy to have visitors and every time we've found a game, we usually end the night in a drink or meal with our new friends."
-Alissa @ ThisWorldRocks discusses staying fit on the road
---
2) Eat as healthy as possible 6 days a week, then go nuts!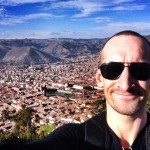 "Cheat day! Eat as healthy as possible six days a week, and then let yourself go nuts and eat whatever the hell you want for one 24-hour period. I usually go with Saturdays and pig out like you wouldn't believe. This works well for me. I end up eating way healthier overall, but still get to indulge in guilty pleasures regularly."
-Niall Doherty @ Ndhorety discusses travel
---
3) No wifi on your cell phone + do pushups

"To keep my mental health, when I travel I don't ever get an internet connection for my phone. I spend enough time (too much) on my computer using the internet, so I like to enjoy time without being connected when I'm away from my computer. Also, I do pushups frequently throughout the day while I'm working and blogging."
-Mark @ Migrationoloy
---
4) Reading makes you a happier, healthier, and smarter traveler.


"Most people are focused on physical health. Mental health can be just as important. Read lots of books. Read books that inspire you. Read books that help you realize your connection to God and/or the Universe. Read books that open your mind. Read books that enrich you. Read books about yogic philosophy. Read books about the history of the country you're traveling in. Read books that encourage you to realize how fortunate you are to be traveling the world. Research strongly suggests a symbiotic relationship between intelligence and reading. Reading will make you a happier, healthier, and smarter traveler."
-Tim @ Lucid Practice
---
5) Running doesn't require special gear
"Running is my favourite way to stay healthy while travelling as you can do it everywhere and don't need special gear. I run at sunrise to avoid heat and busy roads. It's a great way to explore and see a place from a new perspective; running has led to many experiences I wouldn't have had otherwise like seeing dolphins in Mexico and the salt fields in Cambodia at sunrise. I recommend starting slowly (perhaps follow a couch to 5k programme), creating a routine, and planning your routes in advance."
-Erin @ Never Ending Voyage discusses running while traveling
---
If this is up your alley, "like" The Yoga Nomads on Facebook for pictures and links to future posts!
6) Be a terrible packer
"Be a terrible packer. The more stuff you bring, the more you have to carry around on your back and that's exercise my friends. In all honestly – I stay in shape because I'm carrying a pack and moving around a lot – it's way more active and more weight training than a desk job!"
-Sherry @ Ottsworld
---
*Heading to Asia? here are the top 5 health conscious cities in Asia!
7) Make Love!
"We all know how important it is to eat well, rest and have an active lifestyle when traveling. If you want to take the physical activity to the next level, I'd tell you that dedicating some time to love and be loved can also boost your health and general well-being. If you travel with a partner, then it's easy to go for it. If you don't, remember to use protection! Indulge in some sexy time and your immune system will thank you. It counts as exercise but both the work-out and the after-party tend to feel better. So yeah, keep it healthy! ;)"-
–Zara @ Bkpkme
---
8) Combine Yoga + Healthy Diet + Supplements
"The three magic ingredients for me are yoga, a healthy diet and supplements. Yoga keeps my mind and my body healthy. I try to do 15-20 minutes each morning, no matter where I am on my travels. If there is a yoga studio nearby, I also take classes while on the road. I generally only eat vegetarian, drink a lot of (fresh) juices and try to stay away from fried food. And lastly, I take natural Vitamin B Complex and Anti-Oxidant tablets every day and I haven't been sick on the road in years."
-Conni @ ConniBiesalski
---
9) Eat Vegan + balance your time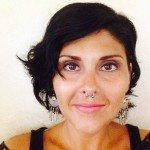 "To keep balanced we take days off from anything blog related and spend time with each other. As for staying physical, we walk and hike a lot, so that keeps our hearts and bodies going. The easiest part of keeping healthy and mindful (whether we're on the road or not) is being vegan. We don't eat animals, or their products, nor do we participate in any kind of animal entertainment. We feel strongly about not contributing to suffering or exploitation of any being. Our peace of mind comes from giving others peace as well."
-Giselle @ Mindful Wanderlust
---
The Yoga Nomads newsletter: Sign up to receive updates directly to your inbox. No spam ever, promise.
"As soon as you check into a new hotel/hostel, put on your running shoes and go for a run around the neighborhood. Best way to loosen up your body, get settled in your new environment, and discover some hidden gems. "
-Phil @ The Feelgood Lifestyle
---
11) Drink warm water + slow deep breaths + think positive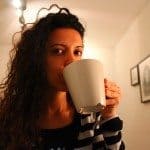 1) Drink plenty of warm mineral water, specially on empty stomach in the morning, right after waking up.
2) Take long slow and steady deep breaths every time things go wrong. I use Ujjayi breathing often when I'm stressed
3) Thinking positive – over thinking, anger and frustration are three of the most mentally draining activities, so I try to stay calm and keep my inner peace by trusting everything will get sort out by the universe."
-Yara @ Heart of a Vagabond says travelling can make you a happier person
---
12) Do Adventures!
"Do adventures! When you mix adventure travel into your vacation, it's a great way to have fun and stay active. Going on a jungle trek, climbing a mountain, cycling to see the countryside or snorkeling at the resort rather than sitting by the pool. Another great way to stay healthy is to immerse yourself in the culture by taking a course like Muay Tai in Thailand or studying yoga in India. It adds a whole new dimension to your travels and you don't even realize you are working out!"
-Deb and Dave @ The Planet D
---
13) It's all about Balance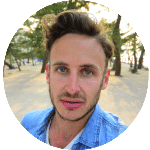 "For me, the key to staying healthy on the road is balance. For example, if I'm in Cinque Terre, Italy and have pizza for lunch, I'll probably hike for two hours instead of one. Or, if I spend five hours blogging in the morning, I probably won't hesitate to drink an extra glass of wine at night or stay out 'til the wee hours of the morning with a handsome stranger. The root of poor mental and physical health is excess, so I always balance out my extremes the best I can."
-Robert @ Leave your Daily Hell describes the nude beach in Cinque Terre
---
14) Don't take broad-spectrum antibiotics!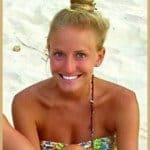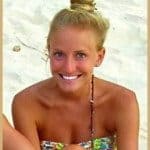 "I wish I could say that I ran on the beach or ate healthy- but it would be a lie. I was a nurse before I moved to India and what I'm always reminding my friends there is: "don't take broad-spectrum antibiotics!" With each case of Delhi Belly people want to reach for them, doctors even send them abroad with you. It's okay for short-term, but with long term travel you should avoid them unless you've had samples taken at the hospital and know exactly which antibiotic will target what you have in your system. Fast forward many years and you'll be happy when you haven't become resistant to them!"
-Rachel @ Hippie in Heels
---
15) Learn about food safety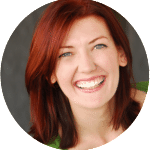 "Learn about food safety. While I am pro-street food, there are tips for making good choices that minimize your chance of sickness. Eat hot, freshly cooked food, find the busy street carts, and watch how the vendor handles money."
-Shannon @ a little adrift discusses travel sickness
---
16) Keep jogging
"Jogging is a fantastic way to stay active all year long no matter where I travel to and it is one of the easiest and most enjoyable ways to keep fit and maintain a healthy lifestyle. You can simply jog everywhere in the world and I love the fact that all I need is a pair of sneakers and some sport clothes, a bottle of water and off we go! Jogging is also free so I don't need to spend money to stay in shape like others do when hitting local gyms. Jogging strengthens my muscles and bone density of my legs, hips and back, makes me sleep much better, helps to reduce my stubborn belly fat and makes me feel relaxed."
-Agness @ eTramping describes finding her passion for yoga in China
---
Thanks for reading, now it's your turn!
What's your #1 tip to stay healthy while traveling?
PS: Did you enjoy this article? Pin me!