If you're taking a trip to South America, Buenos Aires should be on your non-negotiable list.  Being the second largest metropolitan area in South America, you'll never run out of things to do and see in BsAs (how it's often abbreviated).  Make friends with the porteños (people of the port) and sip some yerba mate while you indulge in the many foods of European influence.  There is never a dull moment in this port city!
1) Café Tortoni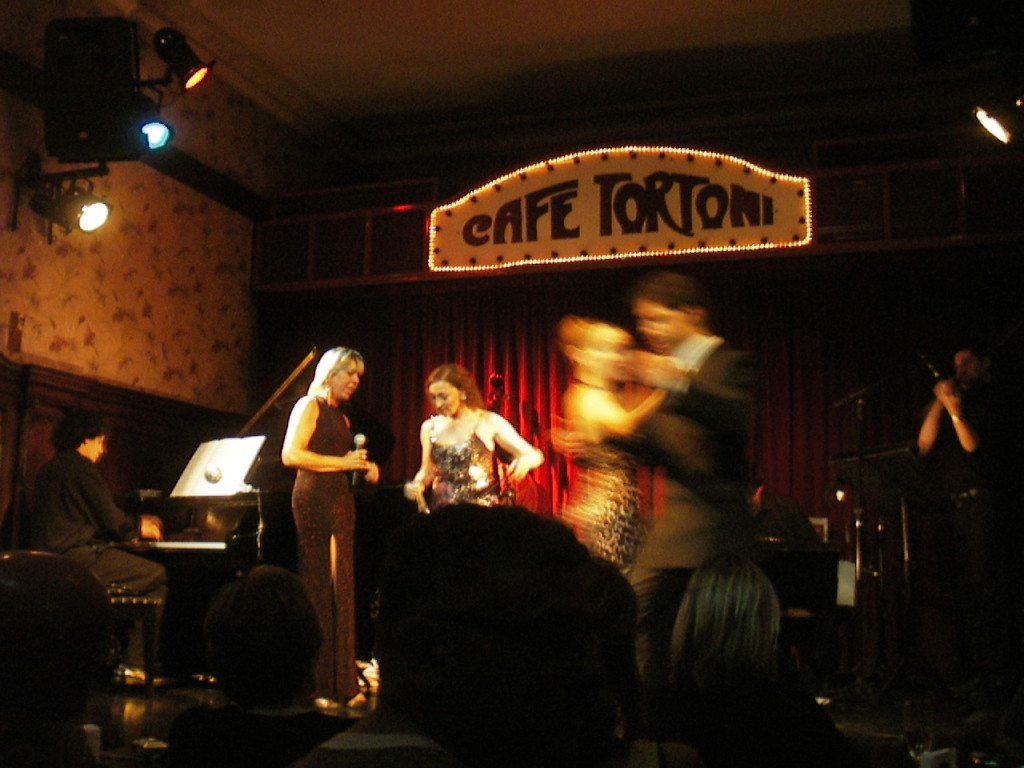 This café isn't your typical coffee shop. In fact, I am not even telling you to go there for their coffee! The oldest café in the city, Tortoni is home to some of the best tango around BsAs. Grab hot chocolate/coffee and churros before heading down to the sótano (basement) for the tango show.  Make sure to buy your tickets in advance as it's quite the intimate venue; only has about 100 seats. Get ready to get up close and personal the Argentinean dance and enjoy yourself!
2) Recoleta Cemetery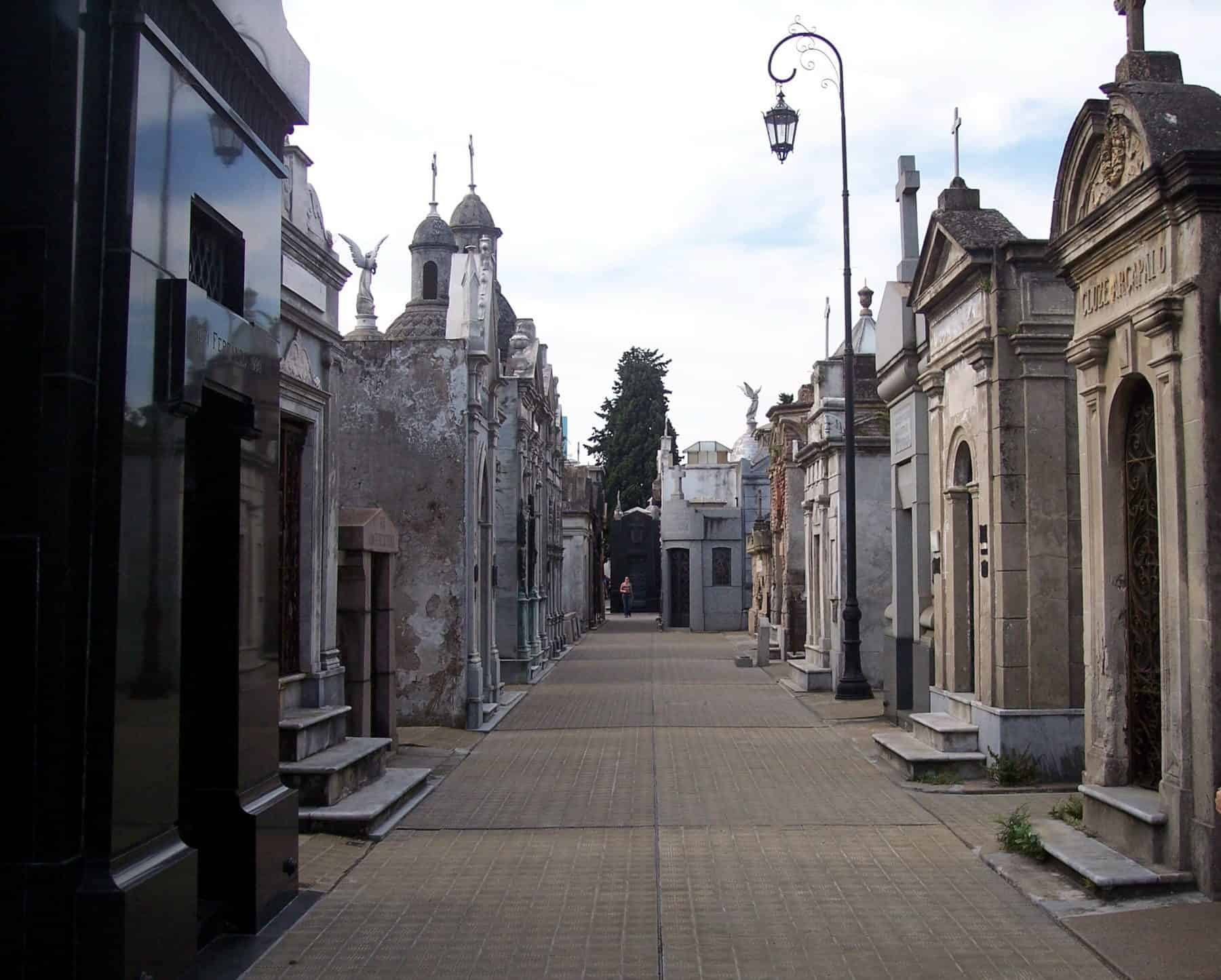 I know what you're thinking… who travels to distant lands to go to a cemetery?! This isn't just your typical cemetery though.  Covering 4 city blocks, this is the resting place of thousands of people including presidents, politicians and entertainers. The above ground vaults are adorned with ornate décor and statues.  Most people go to simply see the mausoleum for Eva Perón.  She is actually buried in a concrete vault underground to prevent her body from being stolen!  Her site is always littered with flowers and notes from visitors.  It's absolutely stunning to see all of it and easy to spend an hour wandering around the space.  You don't want to miss this.
3) Bosques de Palermo (Parque Tres de Febrero)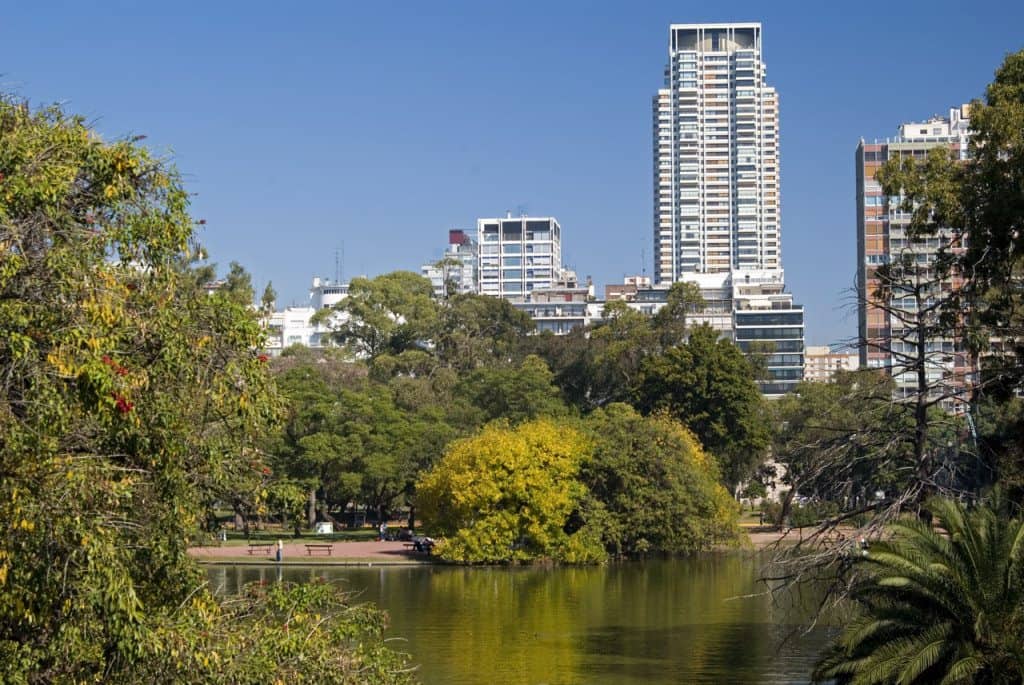 This urban park is unlike anything else. 989 acres is filled with greenery, lakes, and rose gardens.  It's a park in the middle of the city – and the largest barrio (neighborhood) in BsAs, Palermo.  On any given day, you can witness the porteños sipping on mate and enjoying the sunshine.  People from all walks of life enjoy the park and it's a common meeting spot. Take some time to relax on your trip and spend some time here.  * If you get the chance, the Japanese Gardens take up part of this area and are among the largest Japanese Gardens outside of Japan. Worth the time to see!
4) Teatro Colón
This opera house is over 100 yrs old. It is considered one of the best theatres in the world – acknowledged for its amazing acoustics. If you don't want to splurge on the tickets for a show (they can get pretty spendy), opt for a guided tour. Its architecture and design is mind blowing and you won't regret taking a look. I was lucky enough to see La Boheme performed on stage and it was magical. The passion filled performers sang so beautifully that it didn't even matter that I didn't understand Italian. Let's be honest though – who really can understand an opera singer anyways?
5) La Boca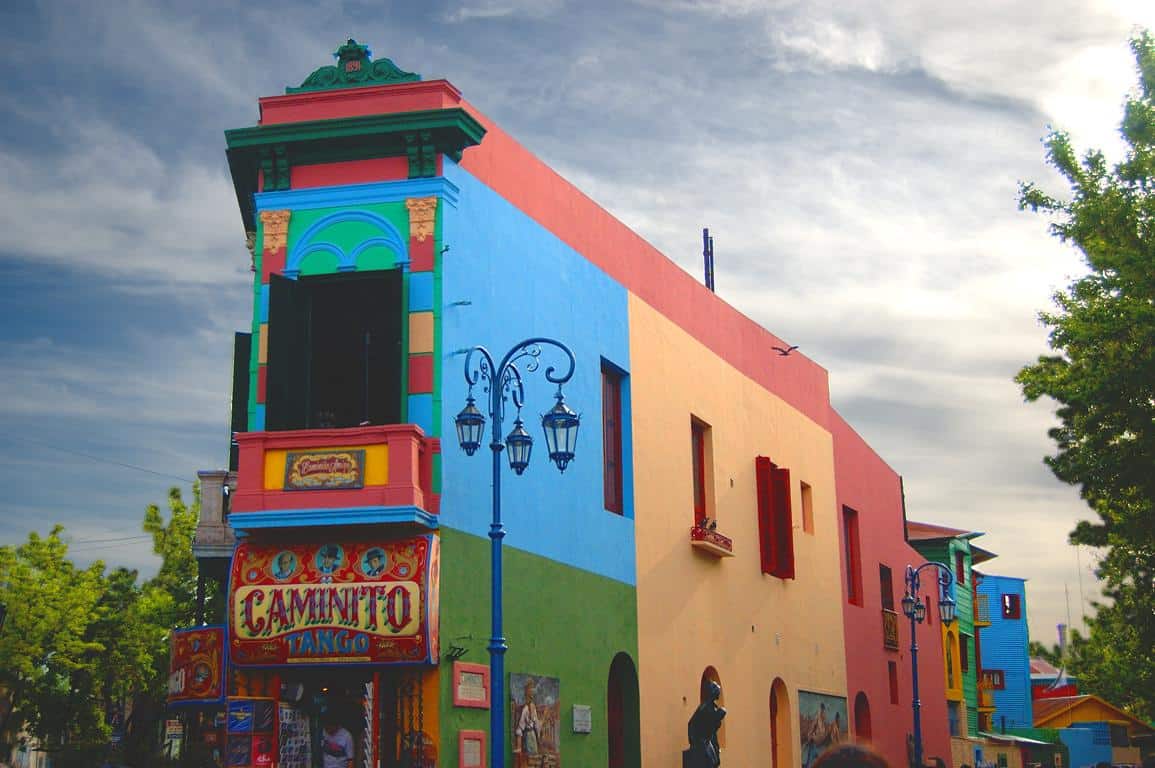 Pictures of this neighborhood will certainly warrant some "likes" on Facebook. Known for its colorful houses on the pedestrian street called the Caminito (little walkway), La Boca is a fun barrio that retained lots of European flavor. If you're interested in sports, make sure to catch a Boca Juniors fútbol match but be careful – if they play their biggest rival River Plate – the fans can get pretty heated.  While I attended a game against River Plate, we had to watch out for cinder blocks being thrown into the crowd! Yikes!
Have some extra time?
Mendoza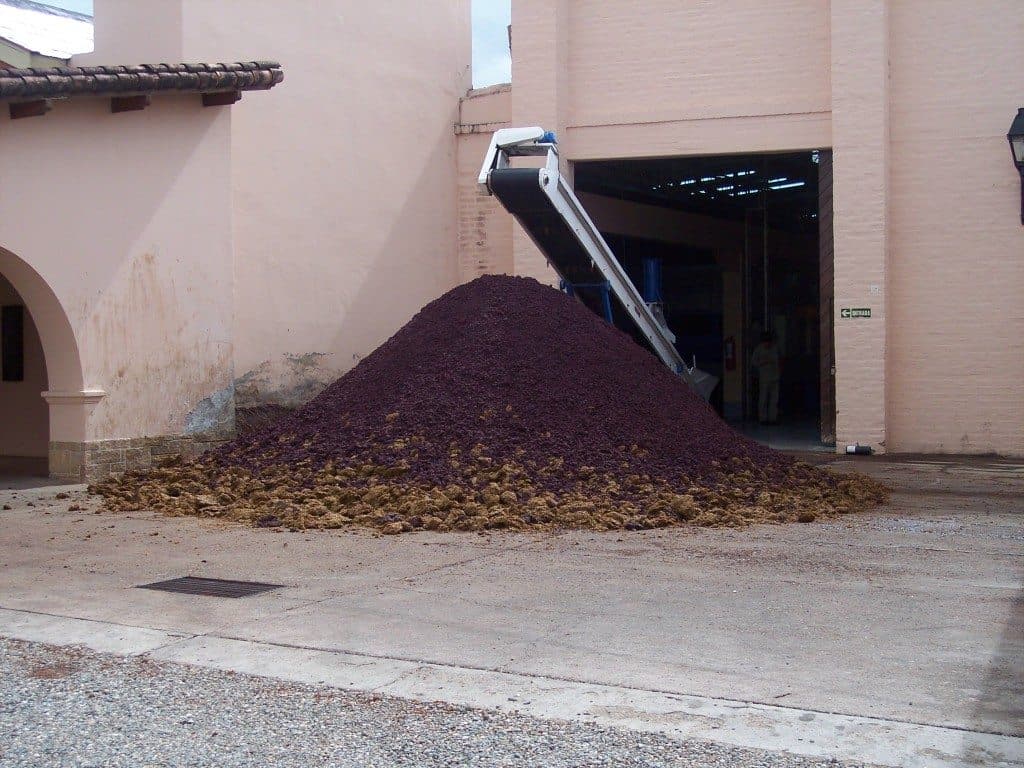 A 15 hour bus ride from BsAs, this famous Wine Capital of the world is a fun place to escape to for the weekend.  If you're not interested in taking a bodega (winery) tour and sipping some vino, you have plenty of other adventurous options: mountaineering, hiking, rafting and horseback riding are all offered here among the Andes.
Iguazu Falls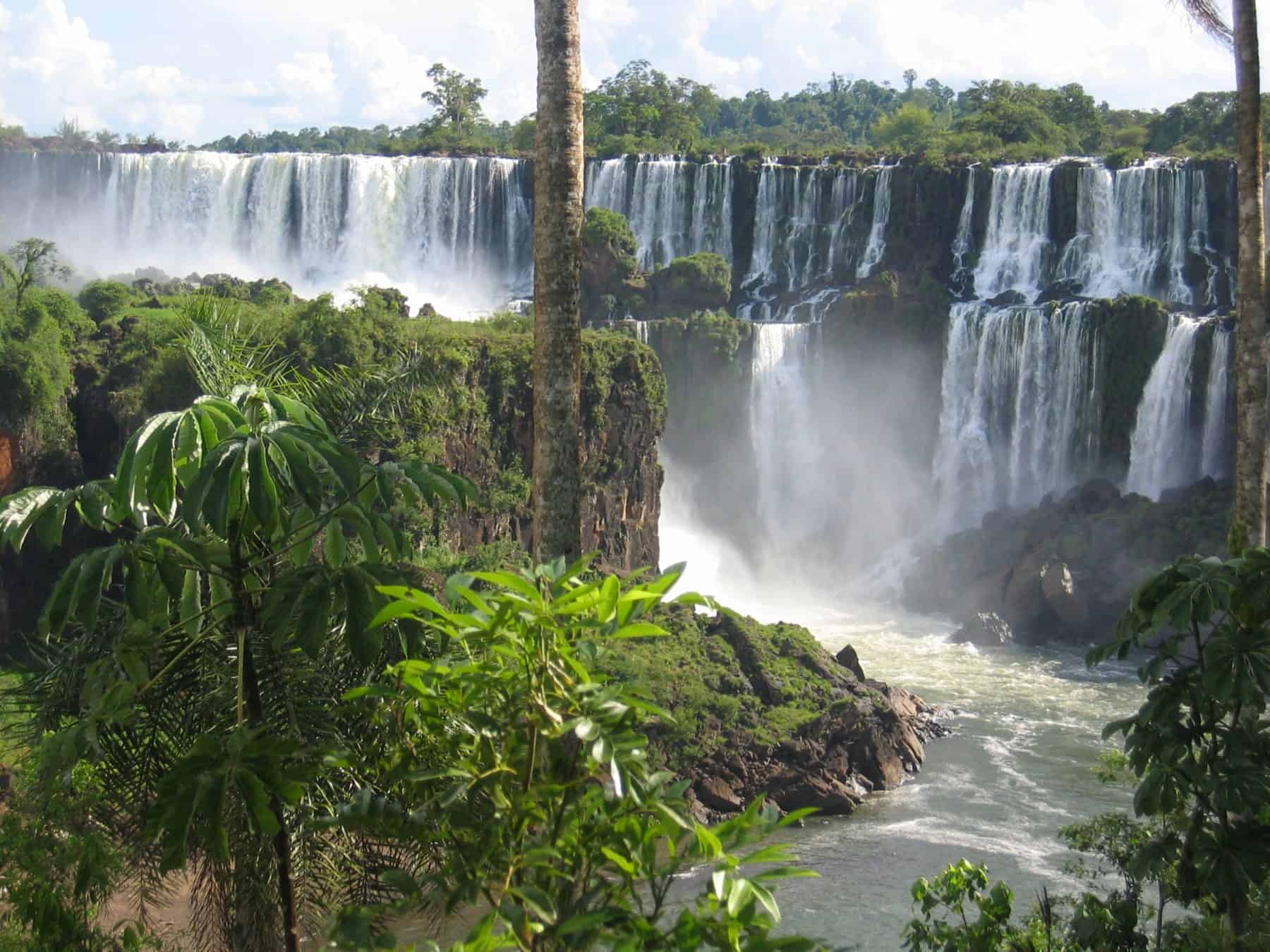 Iguazu is well worth the 16 hour bus ride! Arguably one of the great wonders of the world, the cataratas (waterfalls) of Iguazu will captivate you for hours. You'll spend time journeying through the rain forest along the way, experiencing the flora y fauna (plants & wildlife) before getting to the depths of the waterfalls.  Perhaps a good place to meditate as the waterfalls are so loud in some areas you can't even hear the person next to you!  I've seen the scenery of New Zealand and this still sticks out in my mind as one of the most beautiful places on Earth.
Am I missing something you enjoyed in Buenos Aires? Leave a comment and let me know your favorite thing to do!