Oregon Eclipse 2017 is a going to be a gathering of epic proportions. Symbiosis Gathering is the host of this momentous occasion, but 15 different collaborators came together to make this global event possible on the Big Summit Prairie in Oregon. Combined, they bring over 60 years of experience shape shifting environments all over the world.
Centered around the total solar eclipse, 30,000+ seekers will unite and explore our consciousness through music, art, yoga, and community as we celebrate this once in lifetime sight!
If you're lucky enough to attend next week, these are 9 things you won't want to miss!
1) Mycology with THE Paul Stamets
THE mushroom guy – need we say more?! Paul Stamets has been a mycologist for over 40 years and in his pursuits helped discover several new mushroom species. This guy knows the mycology world inside and out and has provided insightful content about the medicinal properties through his many books, lectures, TED Talks and more. Of course he even has his own company (Fungi Perfecti) that sells a variety of mushroom products and kits for growing your own.
Fun mushroom facts: 
We as humans are more closely related to mushrooms than any other kingdom!
Almost every tree on our planet has a mushroom ally underground to keep it alive and broker resources
Mushrooms can be considered the central nervous and immune systems of our planet; they assist in sending nutrients and information to other plants all over the Earth's surface
Mushrooms were the first organism to come to land over 1.3 billion years ago!
Seeing Paul in the flesh and hearing him discuss how mushrooms can save the world will be a discussion not to miss!
2) Catch the Spark from Stephen Brooks
A permaculture maven, ethnobotanist, and all around nature enthusiast, Stephen brings sincere passion to every talk we've been lucky enough to catch. The co-founder of Envision (our favorite festival in the jungles of Costa Rica), he has a desire to educate the masses about sustainability and eco-consciousness.
"Everything I've done has been dedicated to creating transformation… [and] creat[ing] experiences to wake people up, so they can live differently and take a different path," (source)
His energetic and engaging presence will certainly inspire you to consider the way you live in this world.
3) Yoga with Magnolia Rasak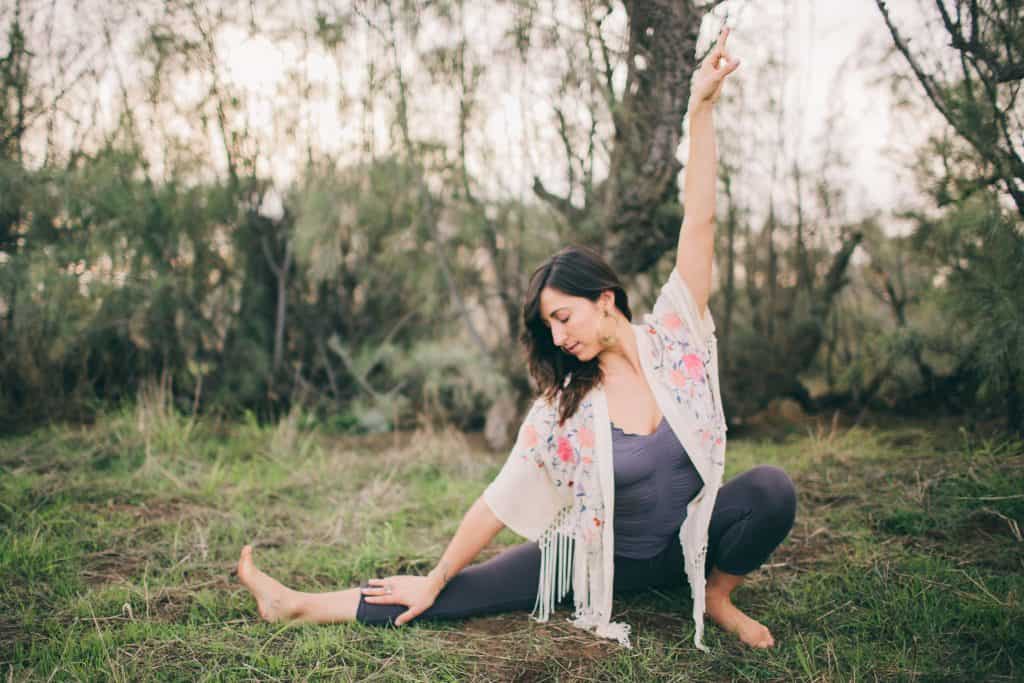 Magnolia is a heart warming instructor coming from Santa Cruz, California. We were lucky enough to meet her in Bali back in 2014. She's collaborating with Shane Thunder to present to us a 90-minute restorative yoga and sound healing class.
When? Friday 7:45-9:15p (Yoga Shala)
4) Yoga of Bass w/ Claire Thompson & Kodiak Kid
Claire Thompson is a traveling yoga teacher from California who has taught and presented classes at music and yoga festivals, retreats, Buddhist centers and more. Yoga of Bass will be an experience of yoga, free form movement, and deep stretching accompanied by music from Kodiak Kid to follow our journey.
*Full yoga schedule to be posted soon!
5) Random Rab's Eclipse set

Playing the set immediately following the total solar eclipse… Need we say more? Something tells me you won't miss it even if you tried. Where else would you be? 🙂
Famous for his sunrise sets… Rab is the perfect choice to bring in the eclipse.
Our favorite mix:

6) CharlestheFirst 
This young DJ is one of the biggest up and coming artists to hit the festival scene. His lush and dreamy vibe bring, dare I say, the perfect ambiance to any outdoor environment. Seeing him at Envision Festival 2017 was all I needed to know he's someone I'll definitely carve out time to see again. Will you join me on the dance floor? 🙂
7) Ecstatic Dance
Who goes to a festival and doesn't dance?! With an incredible lineup of dance presenters, you'll be able to find inspiration wherever you turn. I'm most excited about Ecstatic Dance with the 6 presenters: Sasha Rose, Scott Nice, Geometrae, DJ Dragonfly, Ryan Herr, & Shamans Dream. See you on the dance floor!
8) Wellness Oasis & Classroom
Inside The Village exists a place called the Wellness Oasis & Classroom. All I needed to see is the name, and I know it's my kinda place. With daily sound healing at 10a and meditation at 4p, the days will be packed in between with speakers and workshops for you to learn something new, heal an old wound, or get some body work done – there is literally something for everyone. Whatever you're going through, chances are this place will address it. I'm particularly stoked for: Sofiah Thom & Temple Body Arts, Sarah Wu, and Stephanie Cortes.
9) THE SOLAR ECLIPSE
A total solar eclipse happens when the moon passes between the sun and the earth. On Monday, August 21st we will get to witness this incredible sight in it's totality. What a beautiful moment to share with like-minded, love-filled people surrounding you!
What are you most excited about? Hope to see you there!
xo,
Anne