This article is brought to you by Zack Helminiak, Co-Founder of Nomadix.
Staying eco-friendly is often far from the traveler's mind. With so many other decisions to make about where to sleep, eat, find coffee, and how to get Wi-Fi and cell service, it's easy to forget about the plastic water bottles you buy, or the Styrofoam that held your food.
I am a co-founder of Nomadix, which makes eco-friendly travel and yoga towels. I am also an avid traveler, having lived on four continents, and traveled to around 35 countries. As I write this, I am working from a cafe in Querétaro, Mexico and getting ready for Día de la Independencia.
Through that time spent abroad, it's become obvious that the world travelers, digital nomads, and exchange students who move around the globe have a profound impact on spreading information and ideas. This group of people is generally eco-conscious, tolerant, and friendly – but even the best of us can start to accumulate trash and waste when we stop paying attention.
For that reason, here are some simple rules and systems for making travel eco-friendly, in the easiest way possible.
How to get water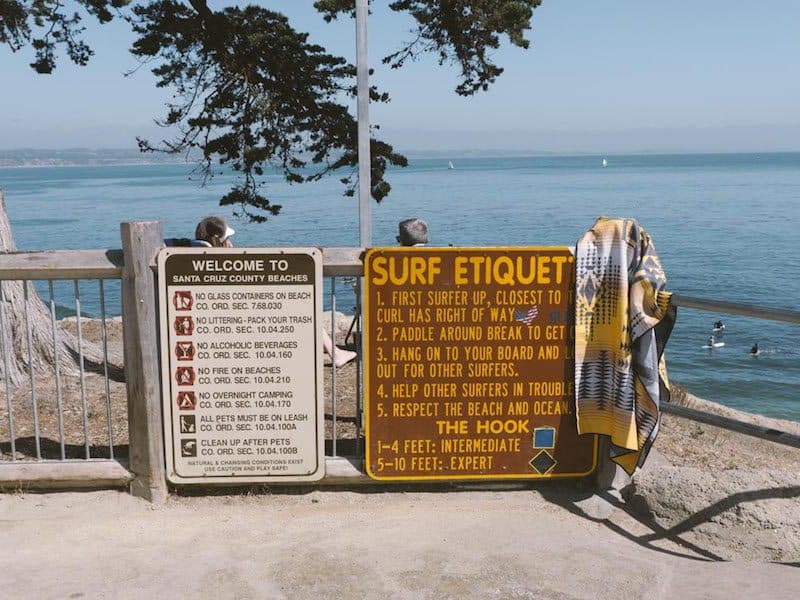 Drinking low quality water is the easiest way to ruin your trip. For that reason, people often get into the bad habit of buying all their water in disposable plastic bottles. This is not sustainable, and should be a last resort.
Here's the alternative: Bring a reusable water bottle everywhere you go. I bring a Nalgene because they are durable and inexpensive to replace if you lose one. [TheYogaNomads love the Hydroflask]
If you are staying in an Airbnb, apartment, or hostel, see if they have water filtration. This is more common than you might think, so ask around.
If there is no water filter, you can treat your water. The tried and true method is to boil water in the evening, store it in the fridge overnight, and you have safe drinking water for the next day. If for some reason you cannot boil water, there are very inexpensive filters you can carry with you. I always keep a Sawyer MINI filter in my daypack, which filters out all bacteria and protozoa (but not viruses).
If you have to purchase bottled water, purchase the largest volume you can buy and use it to fill your Nalgene.
How to eat sustainable while traveling
It's incredibly easy to create waste when eating abroad due to plastic bags, Styrofoam cartons, straws, etc. You should avoid food that comes wrapped in plastic, and taking food to go. Buy food at farmer's markets using reusable bags, instead of at large chains (it's fresher anyway). Have family dinners at the hostel or Airbnb with new friends you've made traveling.
If you do eat out there are some very lightweight options that will help you bring food related waste to almost zero, depending on the options available in the country you are visiting.
Here is a list of the things I carry around frequently to minimize the use of plastic spoons, straws, groceries bags, and more:
Reusable Grocery Bags (2)
Buy sustainable travel goods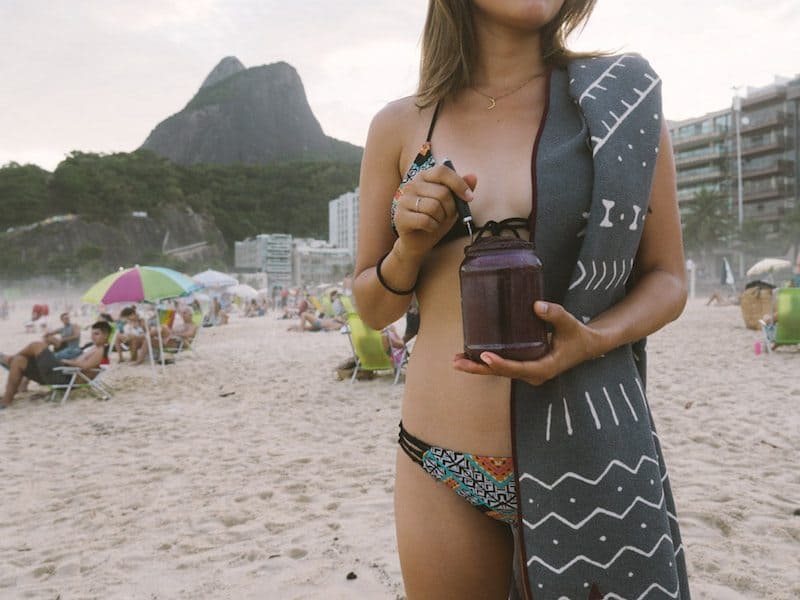 This is one of the most overlooked aspects of eco-friendly travel. The products we buy cause a tremendous amount of environmental damage to be manufactured. Starting with harvesting materials from the earth, to dyeing and treating the materials, and usually finishing with disposal in a landfill at the end of product life.
Make sure there is a plan for the gear you buy, throughout the product lifecycle. I try to buy products that are recycled and recyclable, so I know they won't end up in the trash.
Here are some of my favorites:
How to move around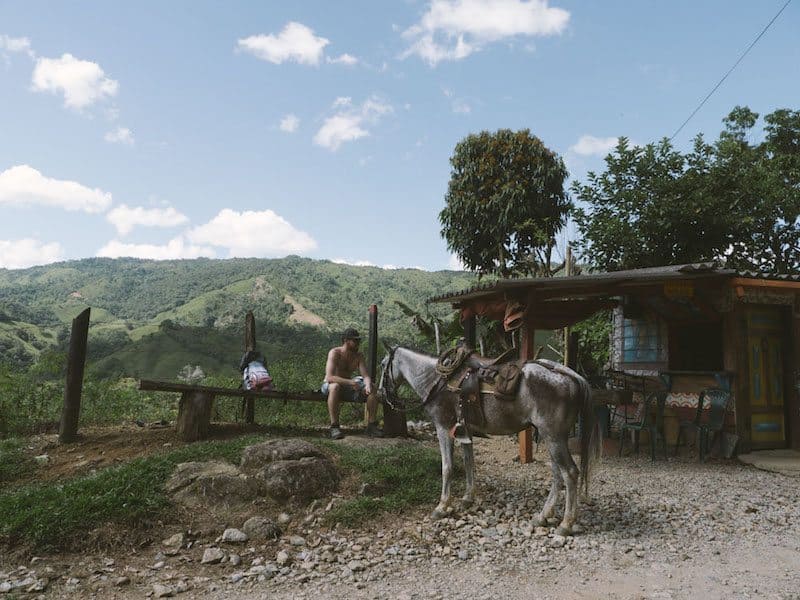 It's hard to avoid flying, but once you hit the ground you have some eco-friendly choices to make. Whenever possible use public transportation, such as buses and metro (it's a great travel experience too). Get to know the city by walking and biking. Some cities have incredible bike tours that fast-track your understanding of your new environment, and include some of the "must see" tourist destinations that would otherwise take a whole day.
Here are some of my favorite bike and walking tours, though there are many.
Traveling in an eco-friendly way is easier than most people think, and will actually enhance your experience. My advice for your next trip is to move slowly, carry less, throw away as little as possible, and get on a bike every chance you get.
Connect Zack Helminiak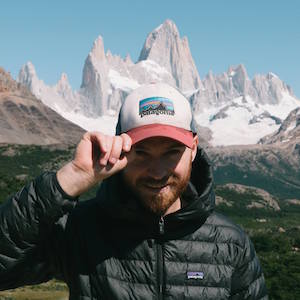 Zack Helminiak is the Co-Founder of Nomadix, a company that makes 100% recycled towels for travel, yoga, beach, camping and more. The travel inspired prints, eco-friendly manufacturing, and versatile performance are the hallmarks of a Nomadix product.
Follow them on Instagram with @NomadixCo and #AlwaysBringATowel.