This is part 15 of our traveling yoga teacher interview series. Each week we will release a new interview of a different traveling yoga teacher. If you know someone who would be a good candidate – email us at [email protected].
—
Serra is a dynamic healer who leads yoga classes to help the student illuminate the darkness within, and realize their own light and beauty. Passionate about free form dance and movement, she threads this art gracefully in her offering and teachings. Learn more about how she got into yoga and why she chose Costa Rica to lead her next training!
Reminder: Comment below with additional questions for Serra!
What was your life like before teaching yoga? Was there any particular event that led you down that path?
Life before yoga was very different. I was married at 21 years young, and a biology student at Cal State University, Fullerton. My minor was in Marine Biology, and my college experience was greatly enhanced by getting to be an undergraduate researcher in a program focusing on southern California ecosystems.
I remember being in yoga class and having an "aha" moment, where all the wisdom of science and yoga began to merge
I had practiced yoga a few times in high school, but really didn't fall in love with the practice until I began being fed juicy spiritual bites when I began practicing at "aha Yoga," a studio in my hometown, San Clemente, during the last few years of college. I remember, after completing my first semester of organic chemistry, being in yoga class and having an "aha" moment, where all the wisdom of science and yoga began to merge and a realization formulated… "God is the collective resonance of all things." After that, I was knew there was no turning back, I was forever changed.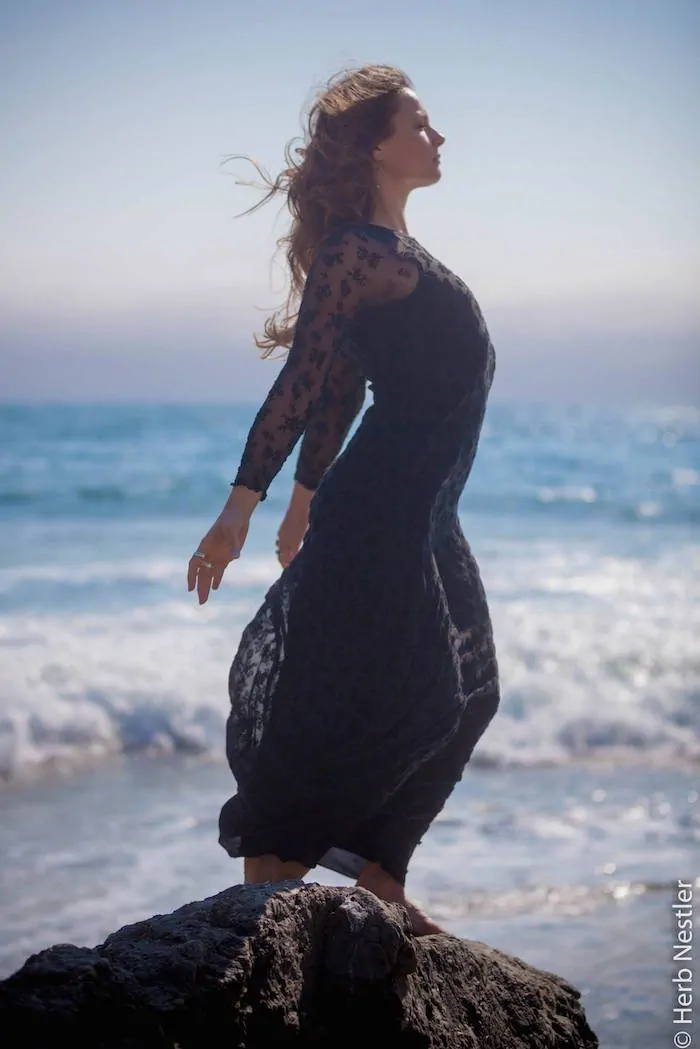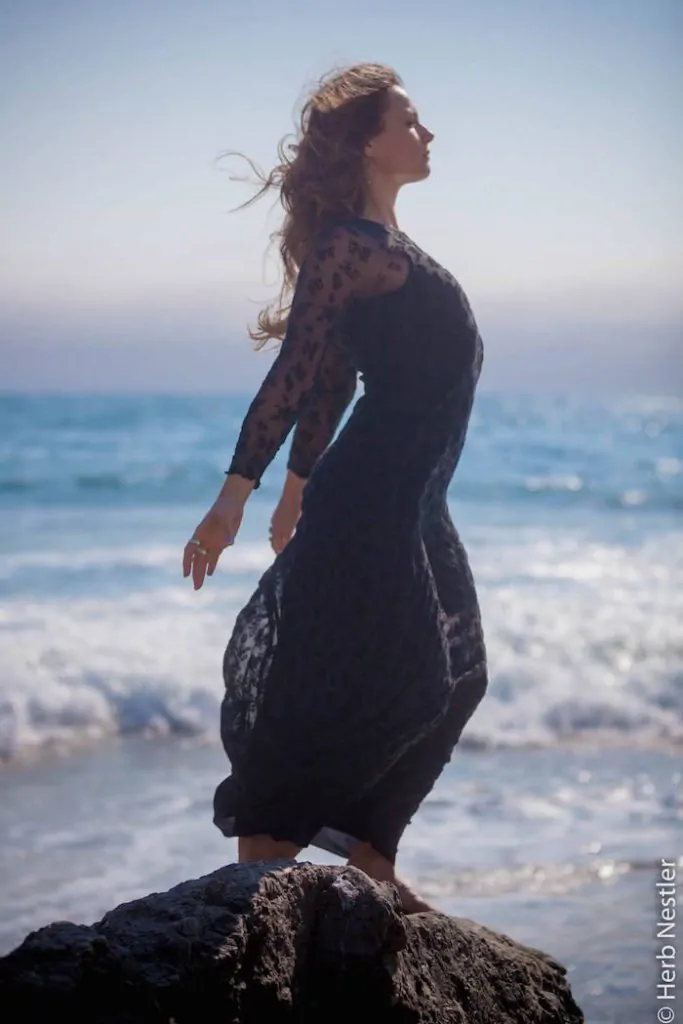 What life experience have you gone through that influences your teaching the most?
Honestly, the biggest thing I have gone through that experiences my teaching the most is life, and the willingness to face it head on.
every moment is a lesson showing me how and where I can grow
I live each moment with tenacity, and courage. Even in moments when I shrink back, I know that every moment is a lesson showing me how and where I can grow. I live my life as one, long prayer. And most importantly, I don't keep my experience to myself. I share it with others.
Of all the wonderful things my students have said about me over the years, the most consistent appreciation is that I am raw and real and when I share what is going on with me and how I am moving through it, it touches their soul. They almost always say to me, "wow, I am going through the same thing and you really helped me by sharing what and how you are going through it!" And so, I continue to be raw, and to expose myself in my own vulnerability, from an honest place, and a desire to form real connection with people.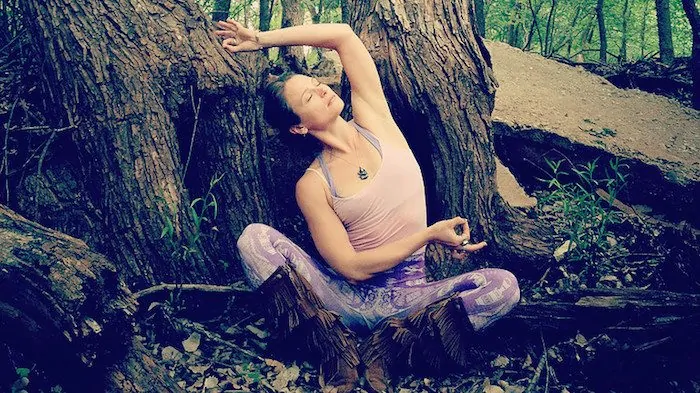 Outside of yoga, what are you passionate about?
Outside of yoga I am passionate about movement, in particular free form dance. I am also passionate about nature, and the perfect reflection, how it meets us honestly in each moment. To me, interpreting, whether I do that for just myself or others, is shamanism. It is a link between the spirit realm and the physical world. I am passionate about shamanism. I am passionate about ceremony, and making life sacred. I am passionate about empowering women, and about enhancing the light aspects of feminine and masculine energies within. I am passionate about spirituality.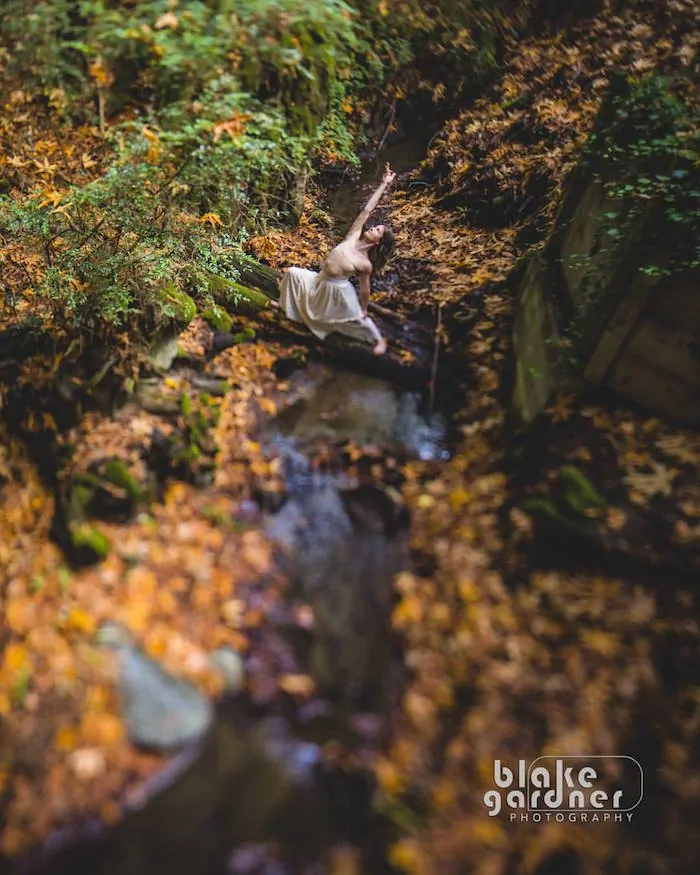 What advice would you lend to someone considering YTT? To new yoga instructors?
Yoga teacher training, even more than learning about yoga and how to be a great teacher, is first and foremost a transformational experience. Just as the seed can know it will someday be a fragrant flower, it also knows it has to go through a lot before it arrives at that point.
That being said, some moments of training or any transformational experience are easy, sweet, even blissful, and some moments you will be triggered and so it will be uncomfortable. The training will be a wave, not all good and not all bad. It will have elements of both stress and bliss, connection and separation. It is a condensed version of life. The goal, as in life, is to be able to breathe through it all, find gratitude and try not to label, judge and create conflict.
You are hosting both a teacher training and retreat in Costa Rica this year. What is it about Costa Rica that makes it great for hosting?
Costa Rica, especially this time of year, is so luscious and vibrant. It has such a soft energy about it, even the sands and ocean feel soft. It also holds a lot of life, and so it is strong. It is such a perfect balance of the intensity of training, the warm nest, and the softness of a woman. We are working with women only for the training, and so Danyasa Eco-Retreat, and especially Sofiah, are the ultimate playground for this dynamic dance to unfold within.
What makes your training unique?
Our training goes much more in depth on almost every topic than any other training I have seen. What makes it even more unique is that I got really tired of hearing so many fellow yoga teachers walk away from training not feeling ready to teach, so our training really goes beyond a cookie cutter series. It teaches the attendees how to get curious, how to find their own voice, their own way, and really gives them a lot of time to practice implementing that knowledge.
On top of that, we are a women's only training, so we will be going deeply into the mysteries of being a woman, and will be invoking and embodying seven goddesses throughout the training. The wisdom and energies of each unique goddess will be available to women for the rest of their lives to call upon whenever needed. Lastly, Sofiah and I use embodiment and free form movement. This will enable them able to create unique, intelligent and powerful vinyasa when they go out into the world to teach. The training is like none other I have come across. It is beyond me. I can't even take credit for it, it is divinely orchestrated.
What is your spirit animal?
My main spirit animal is a hummingbird, a picaflor. It is the medicine of the North that shows us to paint our own sky with beauty, to see the beauty everywhere and to paint our life experience with beauty… to find the juicy nectar in each moment. To me this means finding the lesson, and see that every moment in life has a lesson to slurp up like sweet, golden nectar. Also, to then live every moment of our lives as prayer, to paint the sky with beauty.


Connect with Serra Lynn Smick
Currently residing in Big Sur, Serra is a dynamic healer who is fiercely passionate about authentic self expression, the conscious journey inward through the illuminated darkness, continual grace, movement, mindfulness and music. She weaves together yoga, meditation, breath work, music, energy medicine, and shamanic wisdom to create a safe space for students to surrender to their illuminated self. Her vinyasa classes are a creative, intelligent blend of contemporary and traditional sequencing. An E-RYT 200 Yoga Teacher (White Lotus & Corepower), she is the creator of Global Tribe Yoga School, a YA-recognized 200-hour Yoga teacher training, held privately and publicly. Her purest intention is to embody living love, living harmony, and grace with integrity of prayer.
Connect with her on her Website, Facebook and Instagram