You can't go to Anjuna without making a stop at the Wednesday Flea Market. Merchants and gypsies from all over India and the world flock here during high season (Oct-April) to sell their merchandise, making it a top attraction in Goa.
It all started in the 60's when the Western hippies arrived and didn't want to leave… soon they ran out of money. They began bartering and selling all of their possessions from their clothing, art, guitars and jewelry. It has now evolved into the popular destination it is today. You can find just about anything at the market from blankets to clothing, jewelry and art, teas and spices, toys and other souvenirs. It's littered with people from all walks of life and has an eclectic energy oozing throughout the narrow dirt walkways.
Open from dawn until dusk, we nearly spent an entire day bartering with the vendors, taking breaks for Chai, and snacking on international bites.
We were staying at Bean Me Up restaurant and eco-guesthouse and made the 40 minute walk to and from the Flea Market. Most people take their motorbikes 😉
If you're considering a trip to Goa, check out our Goa budget.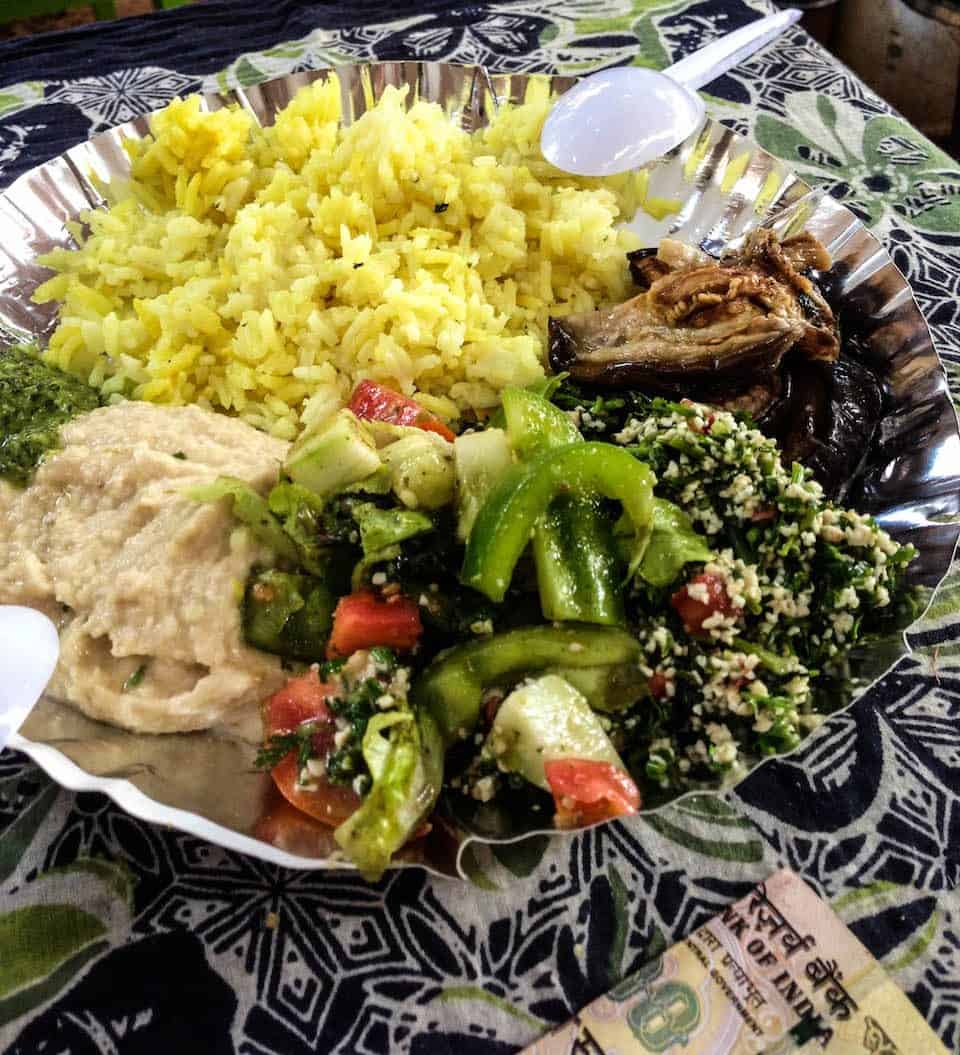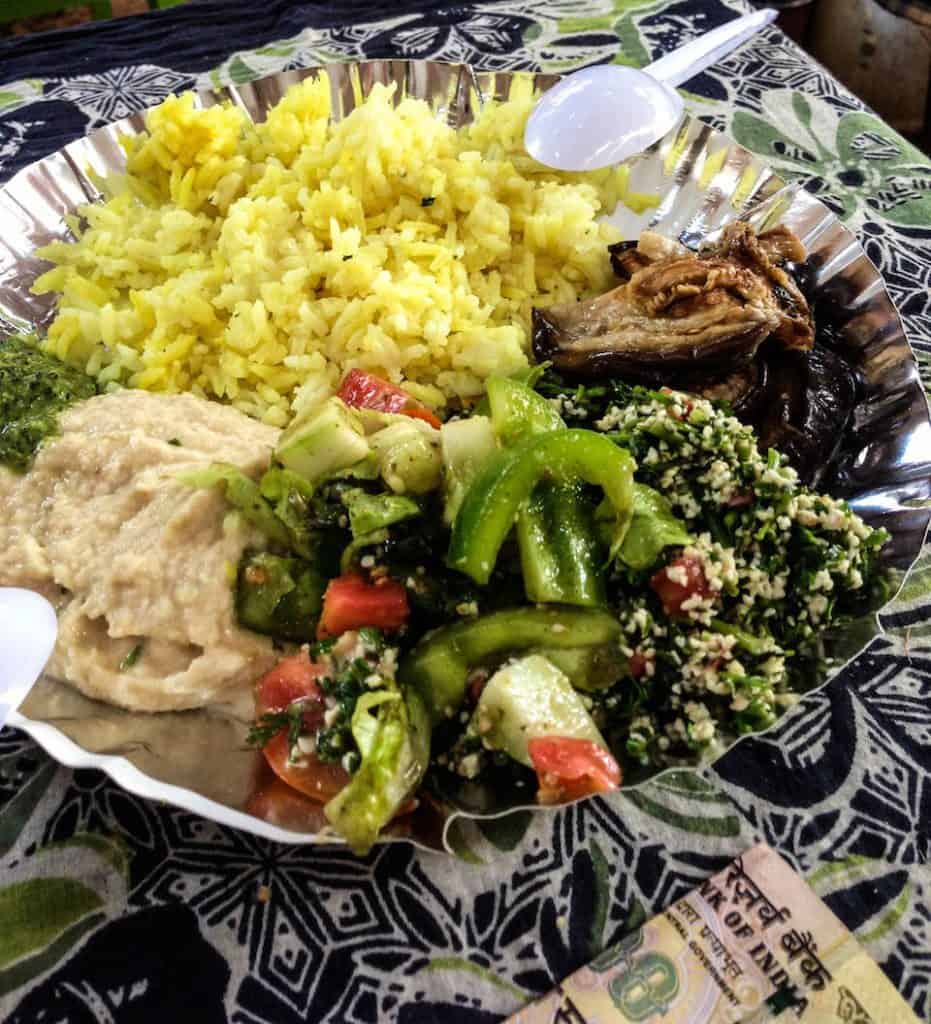 We made a brief list of things we were hoping to find, but were easily persuaded by the unique pieces in front of us.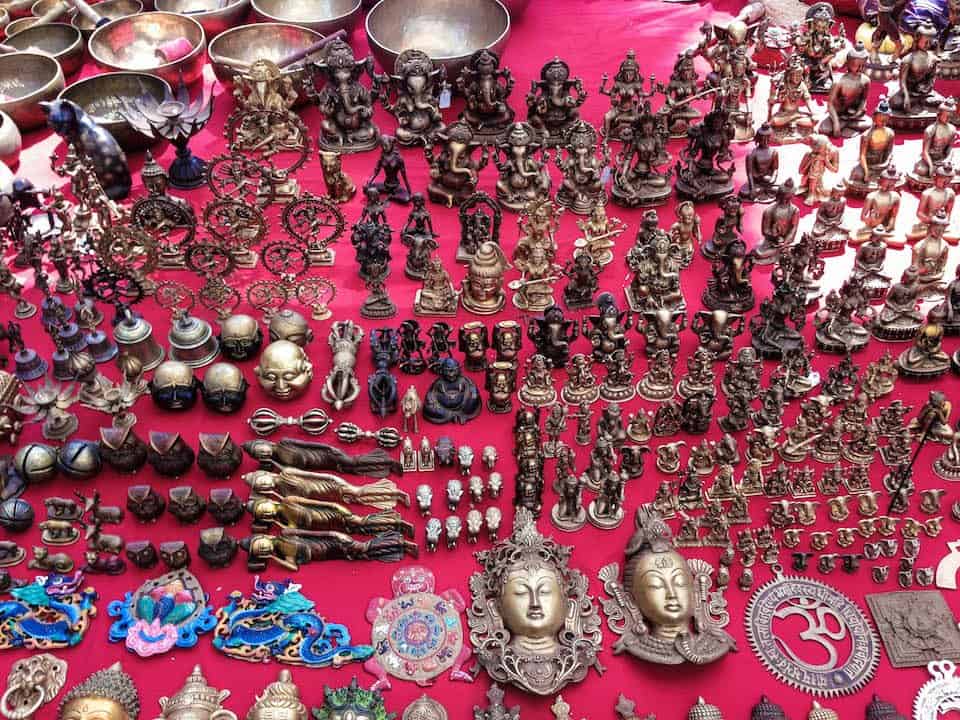 The colors were so vibrant they invaded all of our senses.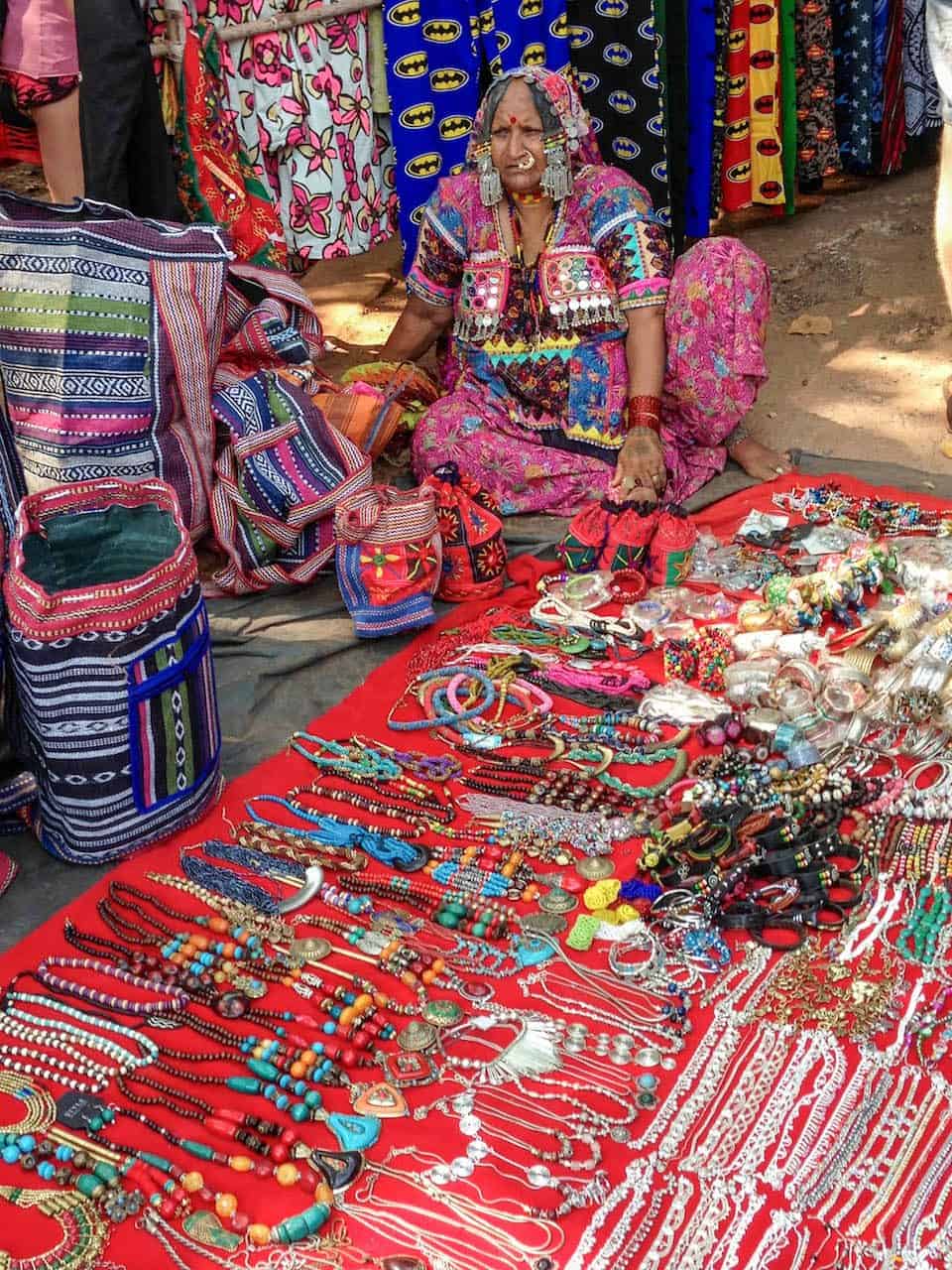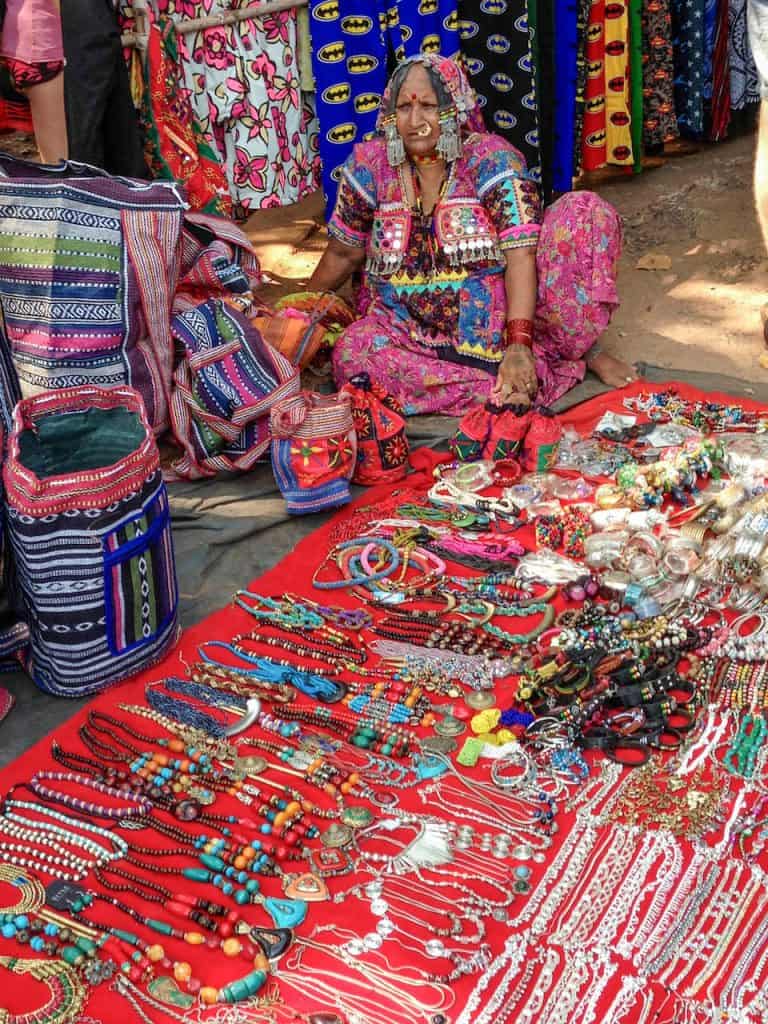 We often walked by pieces that reminded us no matter where we are… we're still in India.
It wouldn't be India without the occasional cow passing by…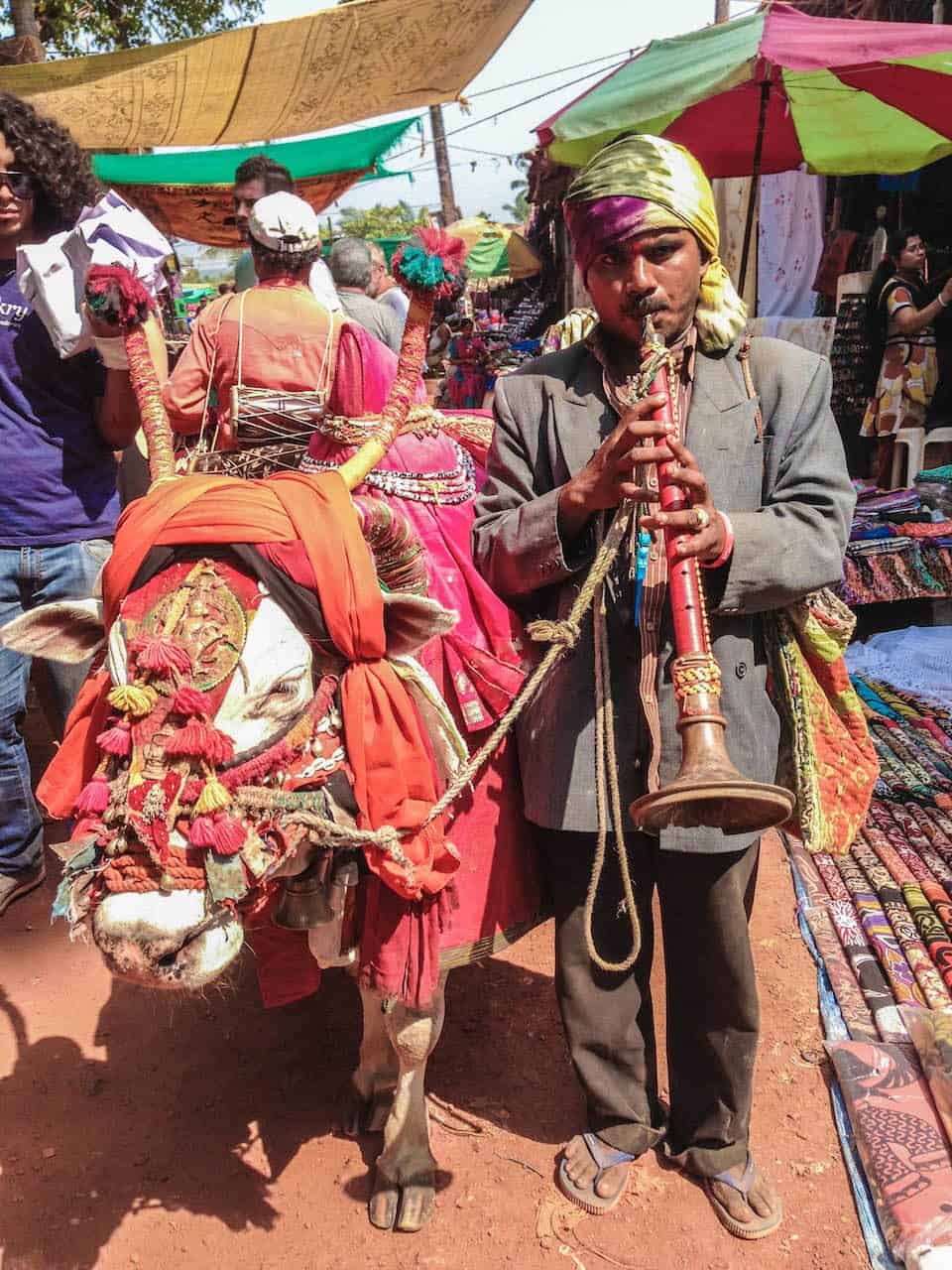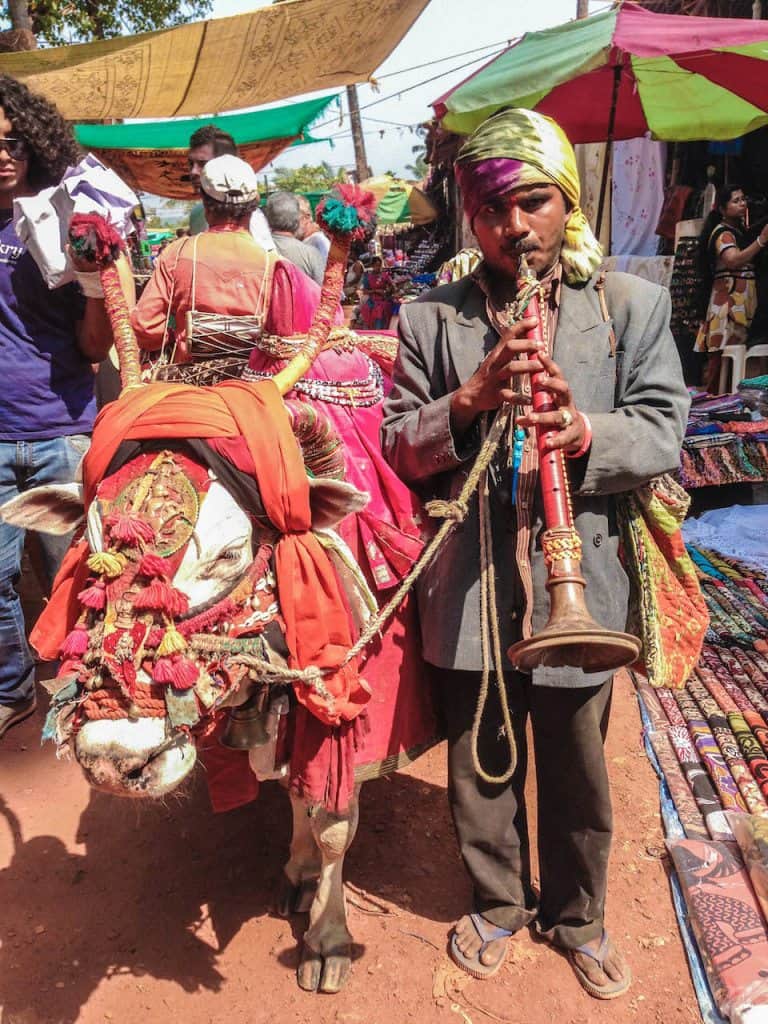 After a while, bartering became easy as most vendors had the same lines heard time and time again: "Come, friend! Look at my store; looking is free! I give you best price."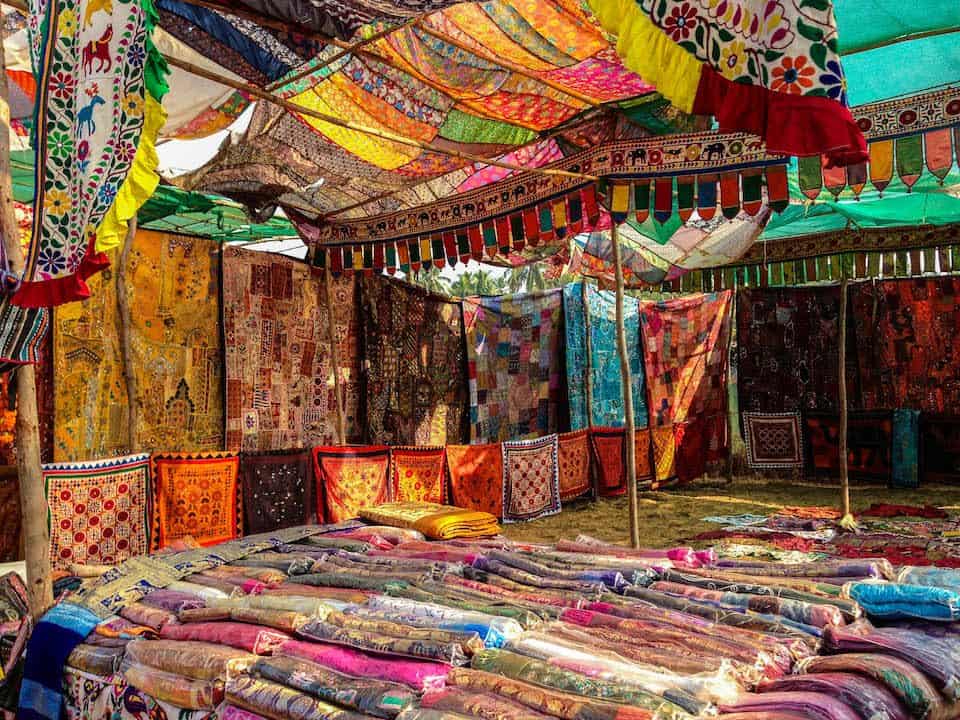 The market was endless. It seemed to go on forever.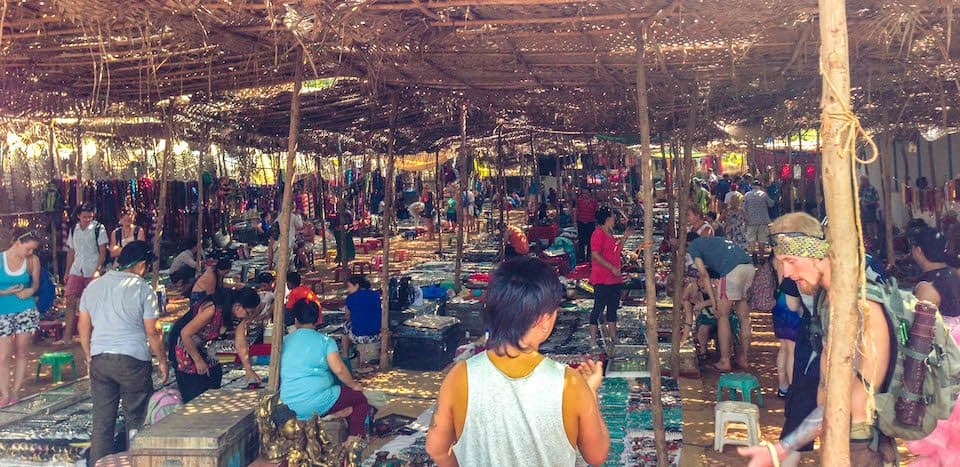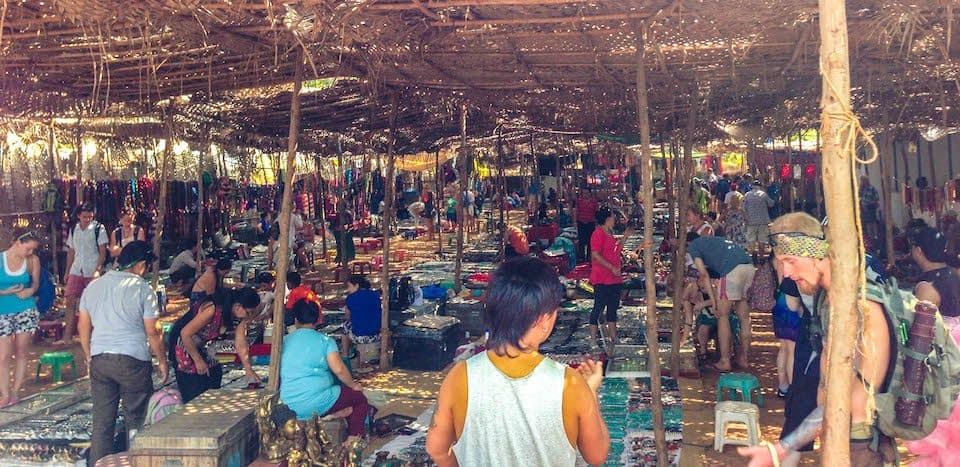 Some of the merchants live in Goa for 7 months out of the year, while the other 5 months are spent traveling or back at home.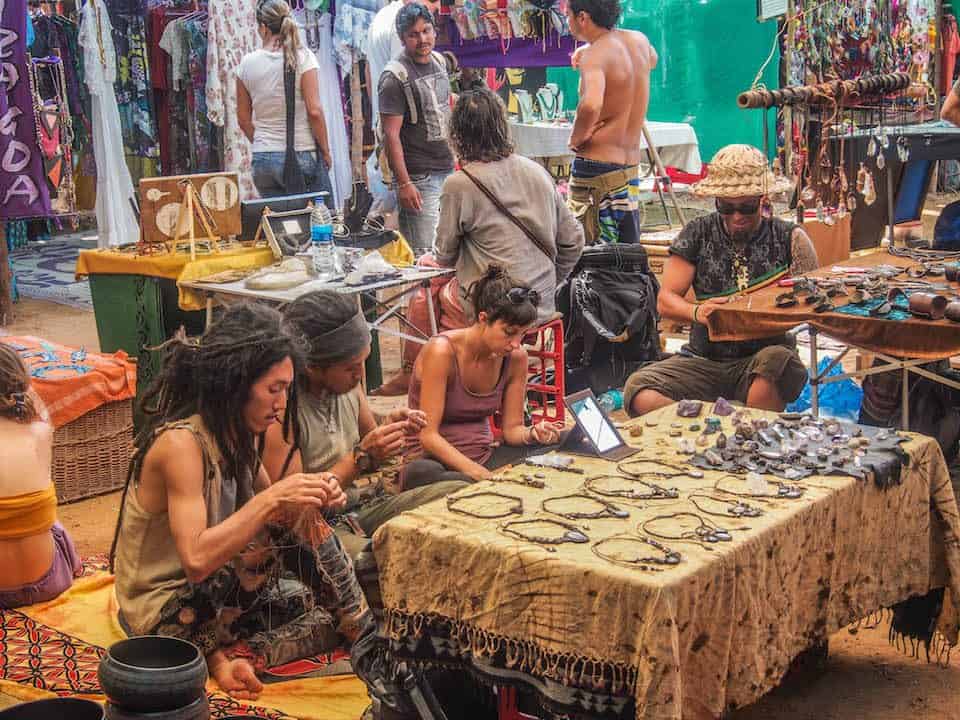 I got lost in all the scents from the spices and teas! Too bad samples weren't free! At least looking is… 😉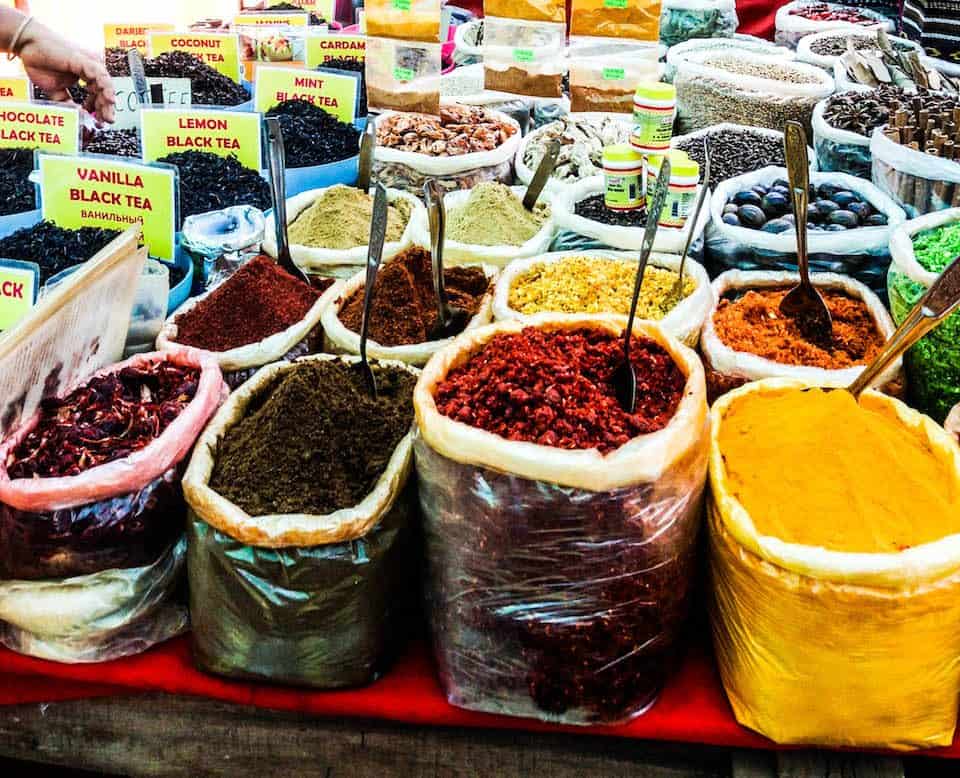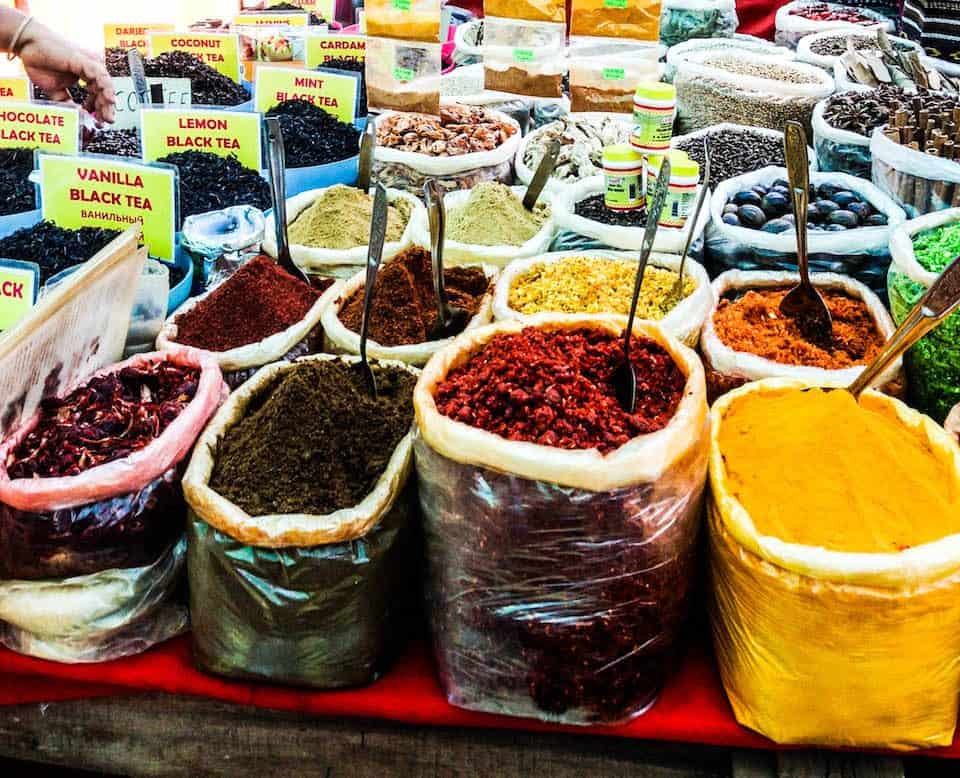 We took a few breaks out of our shopping excursion to show the locals how to play kendama. We brought Sweets Kendamas from home and they've been wildly popular with travelers and locals alike. Thanks, Sweets!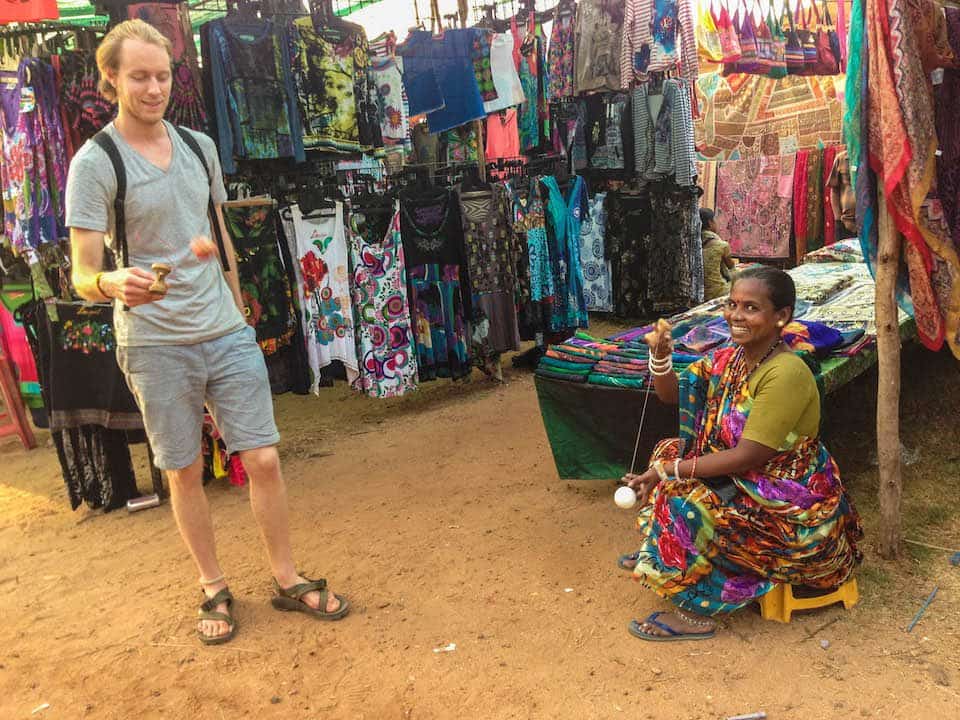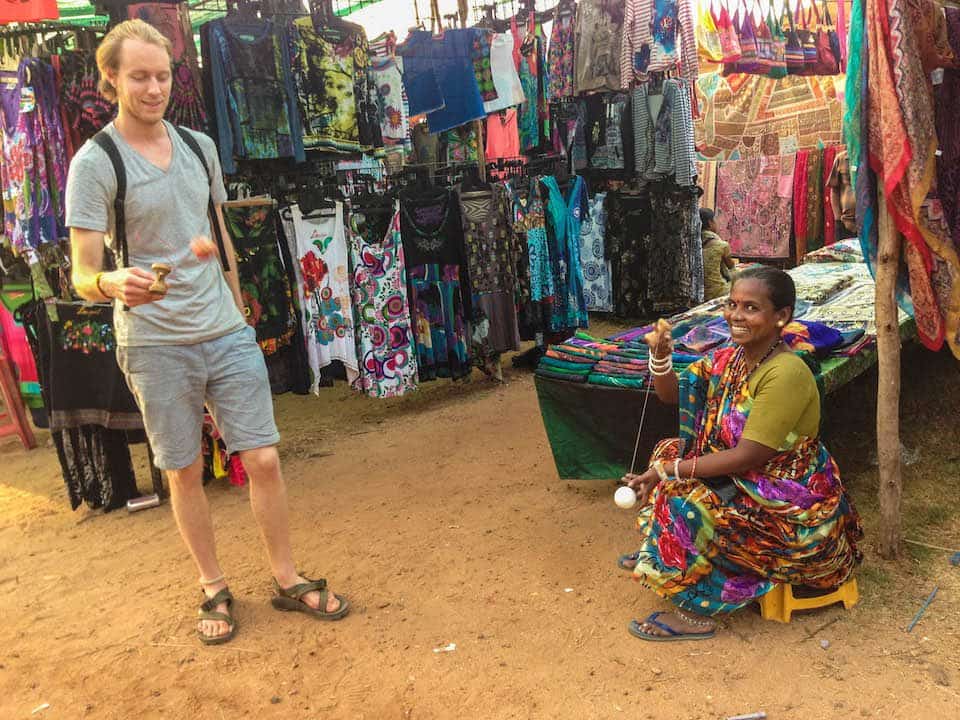 Every store had their crafts artfully displayed, making it hard not to want to buy everything we saw.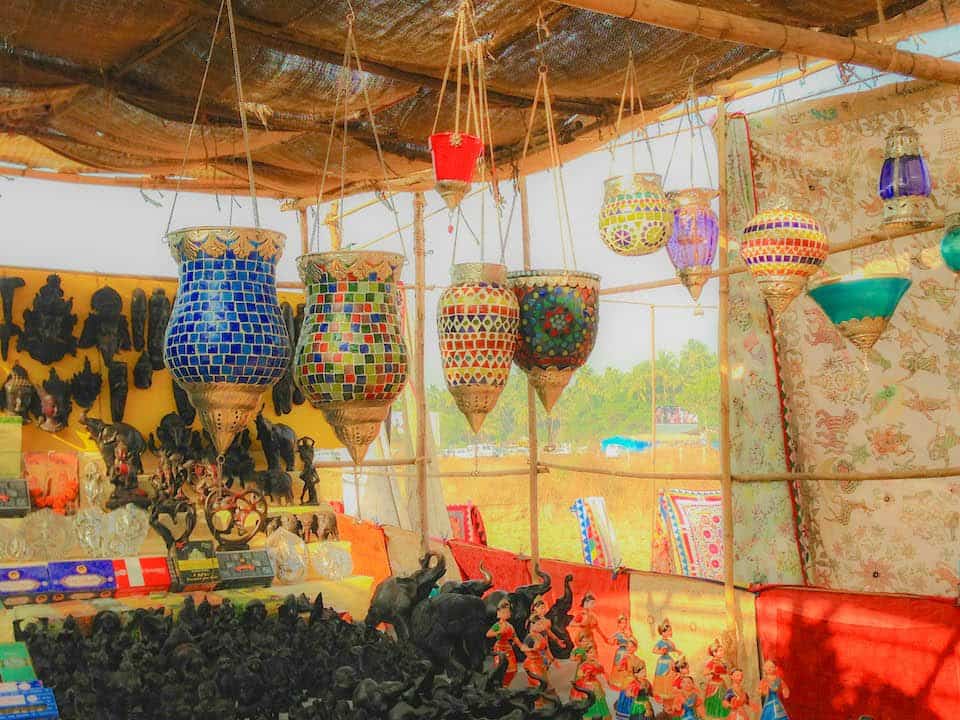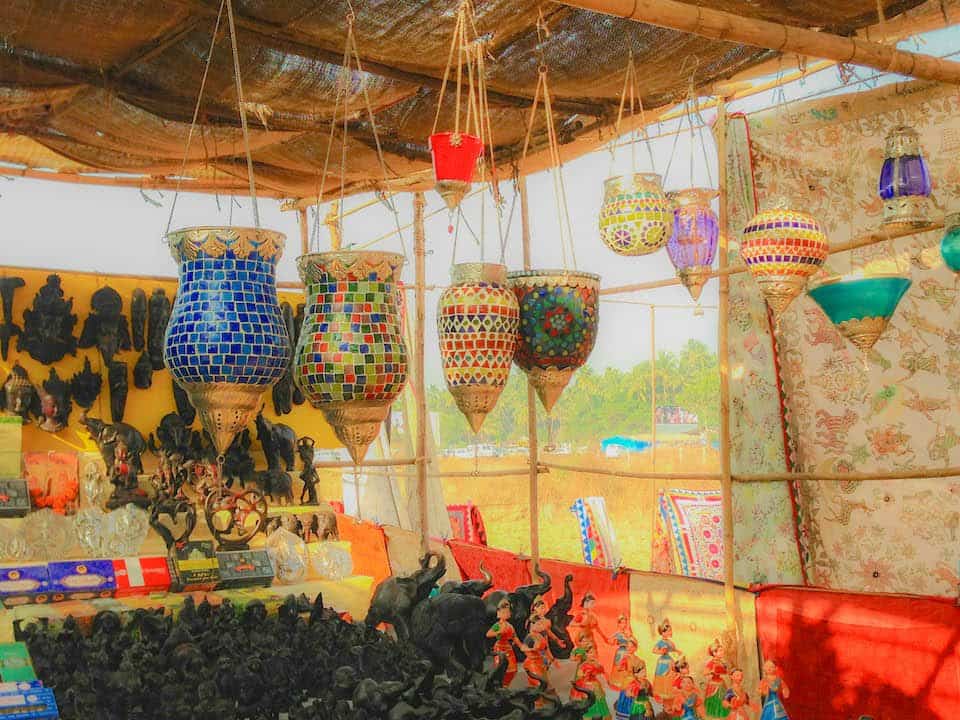 After nearly 6 hours of walking, talking, shopping and eating, we witnessed a beautiful sunset over the Arabian Sea just outside the market. What a great way to end the day.
Want more photos? Check out the Photo Essay: Mumbai street life
Have you visited the Anjuna Flea Market? If not, where's your favorite market to shop?