You're currently a full-time yoga teacher (or hope to become one). You're getting good at your craft, your students love you, but you struggle with the business and marketing stuff.
You're not alone here… YTT only provides ONE short lecture about "the business of yoga."
Then what? You're sent out into the wild with big hopes and dreams – but no practical business/marketing skills.
This is where TheYogaNomads.com comes in. We make the "business of yoga FUN." At least we think so 😉
We help yoga & wellness entrepreneurs who are ready to create a business you love with the income and freedom to match.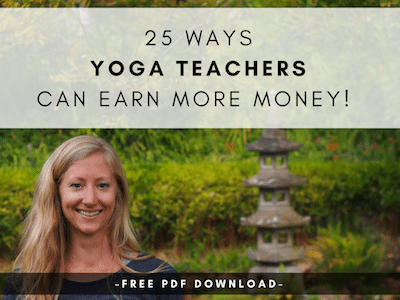 Free Download:

"25 Proven Ways Yoga Teachers can Increase their Income"

One of the biggest challenges yoga teachers face is earning enough income to live a fulfilling life. Too often we hear yoga teachers burning themselves out trying to teach 15+ classes per week.

We put together an overview of the most effective ways to earn an income as a yoga teacher. There are examples for new, intermediate, and experienced teachers alike.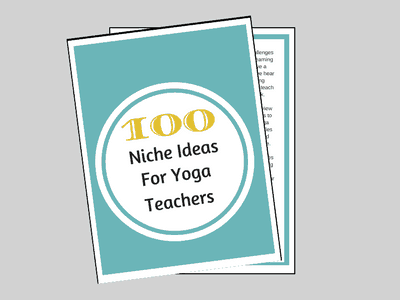 Free Download:

"100 Niche Ideas for Yoga Teachers."

One of the biggest questions we receive from yoga teachers like yourself is: "how do I stand out from the crowd?"

With over 15,000+ yoga teachers being certified each year in the US alone, it pays to stand out. In fact, we believe identifying your yoga niche is a CRUCIAL first step to building a fulfilling yoga career…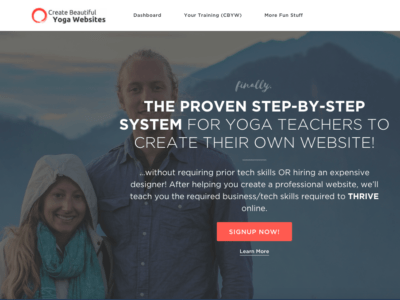 Online Course

: Create Beautiful Yoga Websites
Our flagship program. We designed this with you in mind. This course will take you from a yoga teacher with hopes and dreams to a rockstar yoga entrepreneur with your own website and an understanding of online marketing.


Mini Training

: Discover your yoga niche

A proven step-by-step system to "discover your yoga niche and attract your ideal clients while building a fulfilling yoga career."

…The first step to a thriving yoga career is to get clear on who you're meant to serve.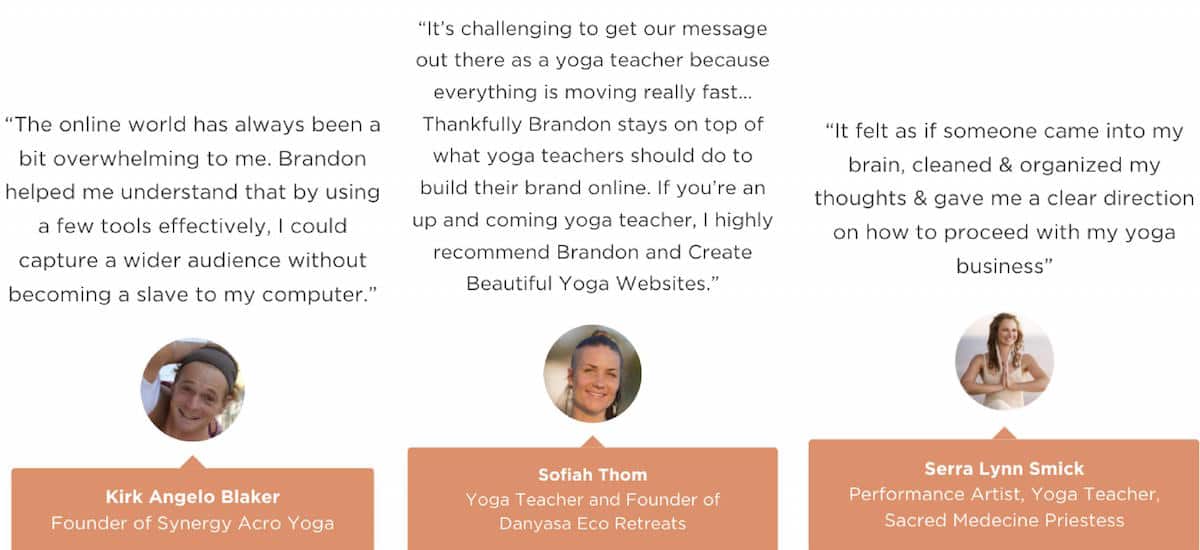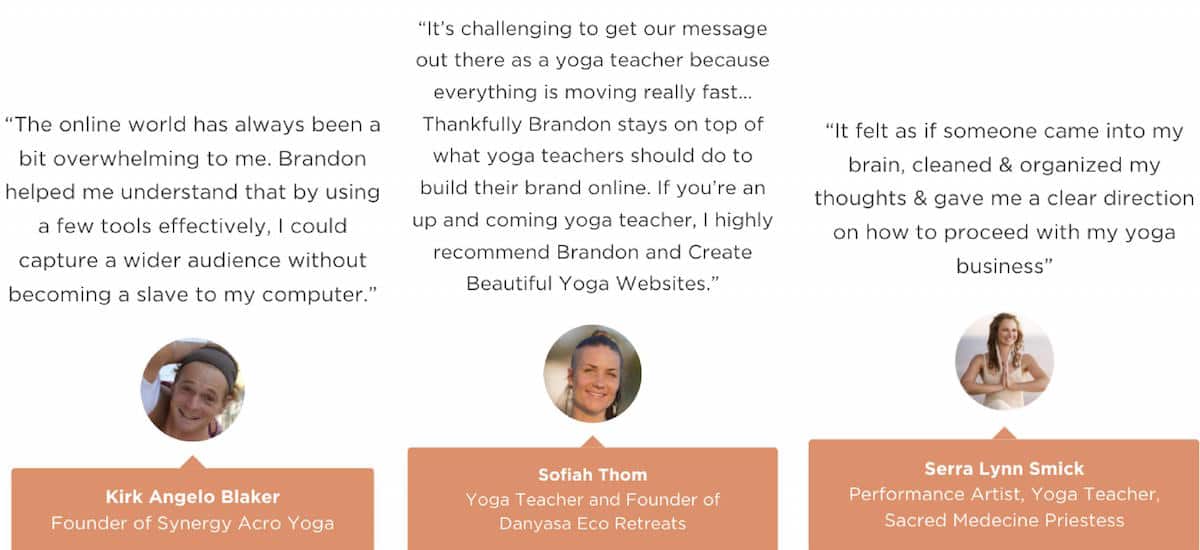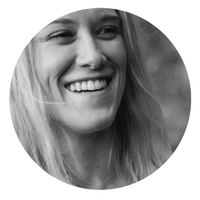 "From my first talk with Brandon I gained a lot of clarity and direction. I loved the structure of our weekly strategy sessions and his flexibility to work with my schedule. I feel like I've made a year's worth of progress in just a couple months!
Brandon helped me break down my ideas into manageable pieces, provided accountability, encouragement, and invaluable resources. I feel empowered and fully capable to move forward on my own. Connecting with Brandon and Anne made me realize how fully capable I am and that designing a website and starting a business can be fun and rewarding."
-Michelle Desch, Traveling yoga teacher at MichelleDesch.com
"Anne and Brandon have been nothing short of wonderful throughout my journey. They taught me everything I need to know about creating & promoting my traveling yoga business. The resources and step by step guides have helped me so much, on top of checking in on my progress often. It's rare to find a business that truly helps other people's dreams come true. They should be at the top of your list. I highly recommend them!"
-Brytta Byers, Traveling Yoga Teacher at XanaduYoga.com
"I learned more in an hour with Brandon than I did in an entire semester of college."
-Krystal