For over 4 years, I was practicing yoga on a $20 sticky mat I got from Target. It went through over 200 hours of teacher training with me and even came on occasional weekend adventures. Admittedly, I was slightly attached. But I was also completely clueless to how a good yoga mat would affect my practice. Little did I know, the Manduka PROlite was about to make it's way into my life…
When we started traveling the world, Brandon brought a Manduka eKo Superlite Travel Mat and I was able to try it out extensively. We spent a month living in Ubud, Bali in 2014 and spent some time practicing at Radiantly Alive. One great thing about the Radiantly Alive yoga studio is their rental mats were exclusively the Manduka PROlite 71!
The combination of loving the PROlite 71 in Bali and regularly practicing on the eKo travel mat turned me into a Manduka super fan. So when we returned home, I finally made the choice to get my own!
*Check out our favorite yoga mats for travel
*Check out our favorite towels for hot yoga
Length: 71″
Dimensions: 24" wide x 3/16" thick (4.5mm)
Weight: 4 lbs
Price: $80 USD
100% latex free
Zero-waste, sustainable mat
Green machine – when manufactured, no toxic emissions are released into atmosphere
Closed cell surface prevents moisture and bacteria build-up
Made from bio-degradable non-amazon harvested tree rubber
What is Manduka all about?
Manduka is a leading yoga mat company founded on the idea that a better yoga mat could make a world of difference. Internationally recognized teacher, Peter Sterios, designed the very first Manduka mat and started gifting them to all of his mentors and teachers. By doing this, he began a movement of fellow yogis continuing to gift the mats to others, and in that process the company was born. The word Manduka comes from Mandukasana, or, frog pose. Peter chose this name to honor a teacher of his who always included this pose in her teachings.
According to Manduka:
Committed to sustainability and eco-responsibility, each and every Manduka product is crafted with this as a top priority. Most products are made from natural, recyclable, sustainable, and/or biodegradable materials. "The idea of respect for all living things is core to our company's philosophy, and sustainability is our standard."
*Interesting fact: Manduka produced the first ever 100% recyclable mat (LiveOn mat)
Our experience
Anne was first introduced to Manduka by using the eKo SuperLite travel mat while traveling through Asia. Since stopping home in Minneapolis for the summer she has been using the PROlite 71" mat in nirvana color for about 3 months. So far, no major complaints. Anne typically uses her mat for heated Vinyasa, any non-heated yoga styles, and home practice.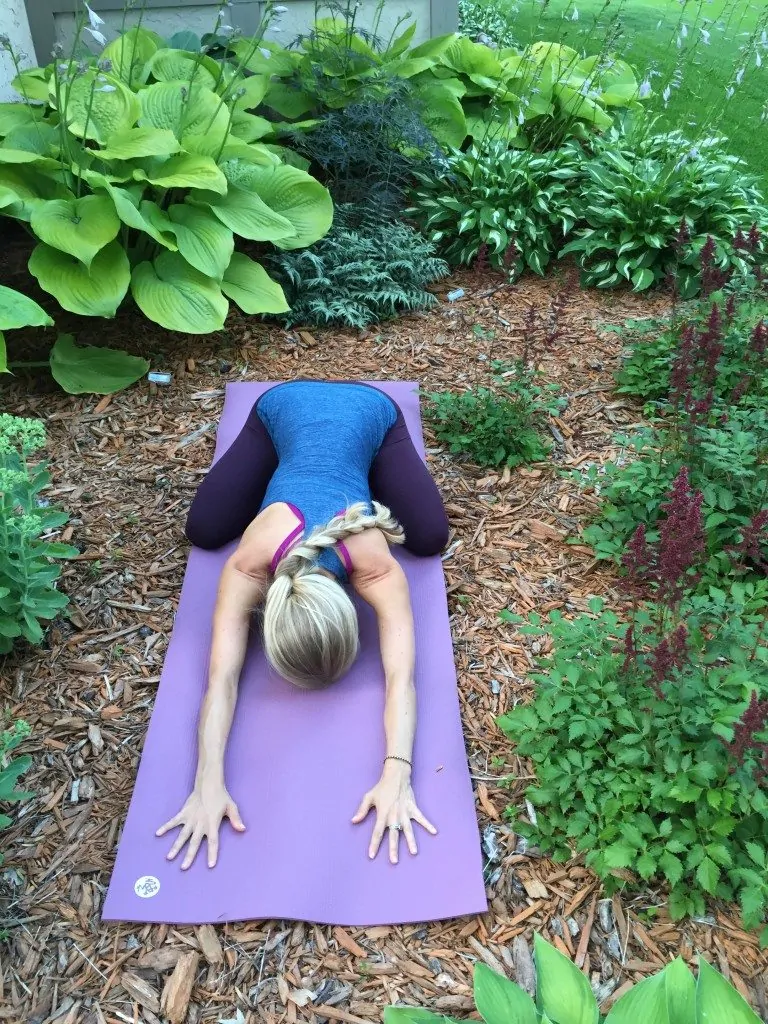 Brandon has been using the Manduka PROlite 71 consistently for 5+ years now. He hasn't noticed a single sign of wear and tear. He rarely cleans it, and it never smells and consistently performs in the studio. The only mat that rival's Manduka's stickiness is the Jade Harmony – however the Jade mat lasts only 1-2 years. Brandon typically uses his PROlite for Vinyasa, Yin, home practices, and anything heated.
Brandon's Manduka Recommendations
Most durable / longest lasting yoga mat on the market.
Lifetime guarantee
Extremely sticky (after it's broken in)
The mat is firm which improves balance
Doesn't smell – due to the non-porous surface that doesn't allow moisture inside the mat
CONS of the Manduka PROlite 71″
With incredible durability comes a lengthy break-in time (What helps? Daily use for a few months or rub sea salt on the surface)
Slightly heavier than some competitors
Final Thoughts
The Manduka PROlite is a premier yoga mat on the market. After the break in period, you will have an extremely high performing yoga mat for the rest of your yoga life. Don't hesitate, the PROlite is the real deal.
Additional Resources
Manduka PROlite review by Katy at AllYogaReviews.com
Manduka PROlite review by Ashton at YogaApproved.com
Comparison of the most popular yoga mats by Lisa at CharmedYoga.com
Manduka PROlite review by TheOrientNomad.com
Jade VS Manduka according to WellandGood.com