2014 was a big year for me. I faced my fears and left behind what was comfortable for a world of unknowns.
That January, I decided to make a drastic change when I left the 9-5 lifestyle behind for that of a digital nomad. Seeking a more meaningful connection to my work, I willingly traded in the consistent paycheck in pursuit of more fulfillment and purpose day to day.
So I followed my gut and created this website in an effort to become truly "location independent." Meaning, I can work from anywhere in the world as long as there is solid WIFI.
Little did I know how much I would learn from this experience, and how carrying all of my belongings on my back would shift my perspective in ways previously unimaginable.
It's been over 2 years now since I've been living out of a backpack.
If you're thinking all I do is island hop, practice yoga in beautiful outdoor studios, and go on epic new adventures… well, frankly you're right. But there's a lot more to it than just that…
I'm here to tell you the truth about living out of a backpack and how it's affected my life.
**For those curious types, here is my home backpack.
Alright, lets start with the positives.
I get to live and work in incredibly beautiful places all around the world
The most intriguing aspect of this lifestyle is that I get to choose where I want to live, for as long as I want! So if I am craving the tropics and good surf, I go there. If I'm in the mood for a more temperate climate, I'll head to the mountains. It's all up to me and my partner in life, Brandon.
This is the main reason we chose this way of life. Traveling is a top priority for both of us, and location independence affords us the ability to stay on the road indefinitely. We can slowly explore the world while working from our laptops…as long as we can find a decent wifi connection!
I live life on my terms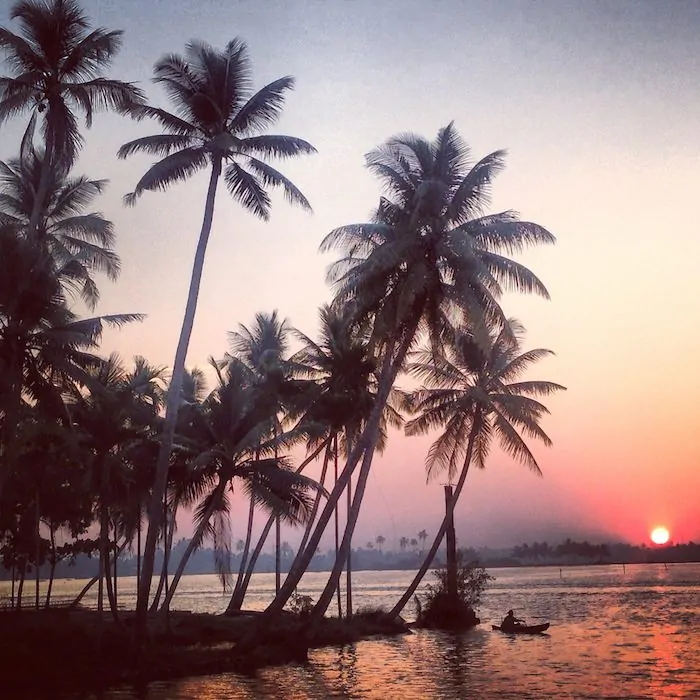 When I'm home in the states, my social calendar fills up quickly and I'm easily distracted by our consumer-driven society. At my age, I'm either off to a baby shower or buying a gift for one.
Life on the road is quite the opposite. Our social lives slow down and it's easier to avoid the pitfalls of consumerism. We spend more time enjoying beautiful sunsets and going on leisurely nature walks.
We find ourselves living in the present moment so much more. Being present allows us to savor each experience, which can be challenging in Western society since we're always focused on "the next (big) thing."
Living life on our terms means we are able to do exactly what we want with our free time and take care of ourselves mentally and physically. Balance on the road is much easier for me to maintain. And when I'm in balance, I'm as happy as can be. 🙂
I gain friends all over the world
If you know anything about me, you know I live for human connection. Meeting people and understanding who they are is one of my true passions in life. Traveling from country to country we get to meet new people regularly!
People enter our lives from all walks of life and all sorts of circumstances. The relationships we build are founded on conversations about travel and experiences on the road. Connections are easily made and they feel genuine and authentic. We've made friends all over the world and now have the added benefit of being able to stay with them when we visit!
I feel as though anything is possible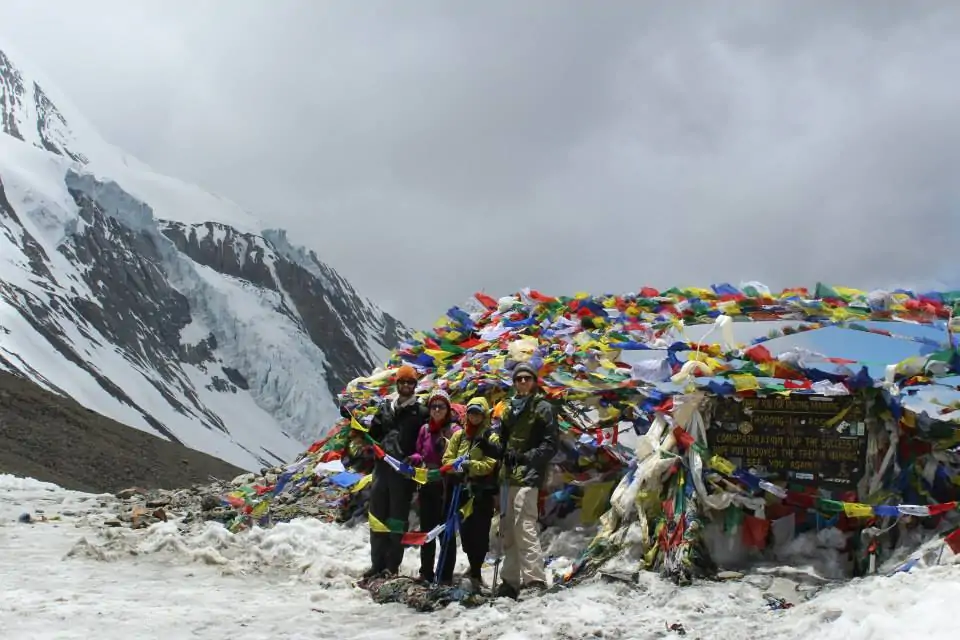 Uprooting my life and routine at home to pile all my things in my backpack was a daunting task to say the least. Buying a one-way ticket seemed like it could only happen in my dreams. I was fearful.
But I did it.
Fear was holding me back from many things I wanted out of life. I decided I wasn't going to allow it to dictate my life anymore. Experiencing the unthinkable was a pivotal moment for me. Buying the ticket and uprooting my life instilled a new found confidence and courage within.
This gave me new meaning to the phrase: anything is possible. Now I honestly believe it!
We have chosen an unconventional path that once felt impossible. The courage I've gained along the way will help me manifest anything I want out of life. I can confidently say choosing to live life on my terms is the best decision I've ever made.
I'm receiving the best education in the world
I never truly understood the benefits of experiential learning until I returned from a semester studying abroad in Spain. Coming back to the university setting was a challenge… learning through experience suited me better.
When you return to life at home after long-term travel, all of the lessons you've learned abroad come to realization. You comprehend the world around you based off personal experience, rather than what is dictated by society.
I strongly believe the most beneficial education is learning about oneself – which seems expedited while traveling in this way. At the end of the day, learning who you are is what really matters.
The best education you will ever get is traveling. Nothing teaches you more than exploring the world and accumulating experiences. —Mark Patterson
This travel education has helped me tremendously when making the "career change" to becoming an entrepreneur. I'm able to apply what I've learned in the environment around me, to my work. It's so satisfying!
What I've learned from all experiences, big or small, has undoubtedly had a profound impact on me.
Now for the negatives of living out of a backpack…
I miss my friends and family
Nothing feels more like home than being surrounded by close friends and family.
My parents are retiring and my friends are having kids. Being away from home during these momentous occasions isn't easy. Although we are connected more than ever through technology, sometimes that's just not enough. I miss the ability to meet up with a friend last minute for a yoga class, or sitting with my mom in her garden while we chat over a cup of tea.
Spending quality time with friends and family means so much to me, and this has been made even more apparent to me through living this lifestyle.
I live in a world of constant change and uncertainty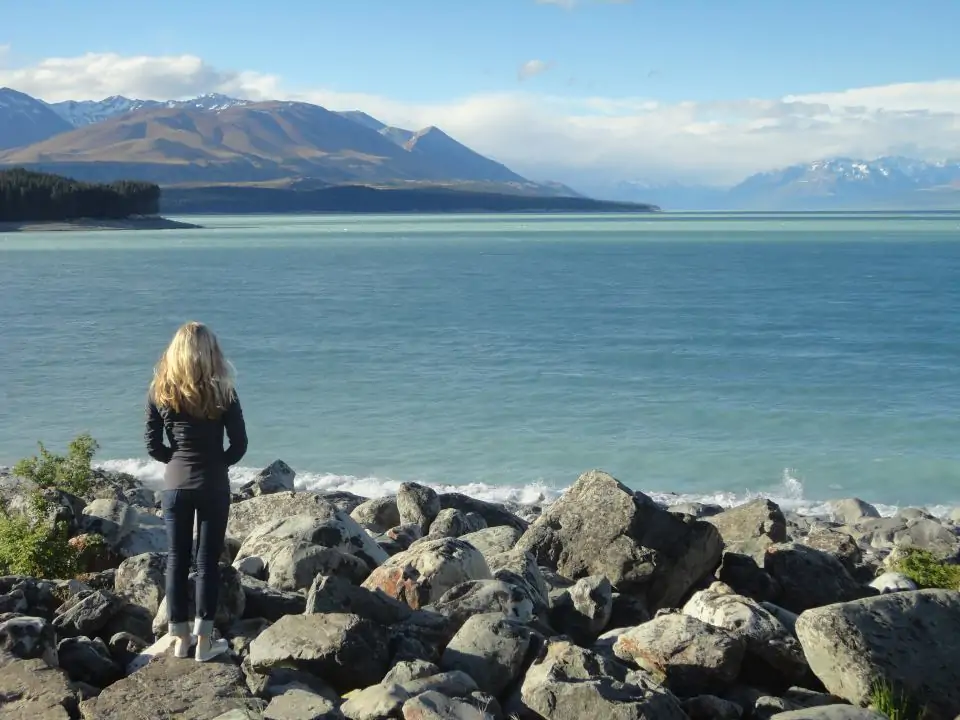 Change is the only constant in this world. But understanding this fact doesn't necessarily make it any easier. Being on the move all the time is exhausting. It feels as though just as we are getting settled in one place, we are uprooted and looking for the next. This lifestyle forces us to learn how to live with uncertainty and be incredibly adaptable at moments notice.
Uncertainty doesn't only exist in wondering where our next home will be. Being an entrepreneur means you are pushing yourself into unknown territory, and adapting to change over and over again. Navigating the ups and downs can be disheartening at times, exhilarating at others. We are charged with learning to ride the wave of change as gracefully as we can, in every aspect of our lives.
I don't feel grounded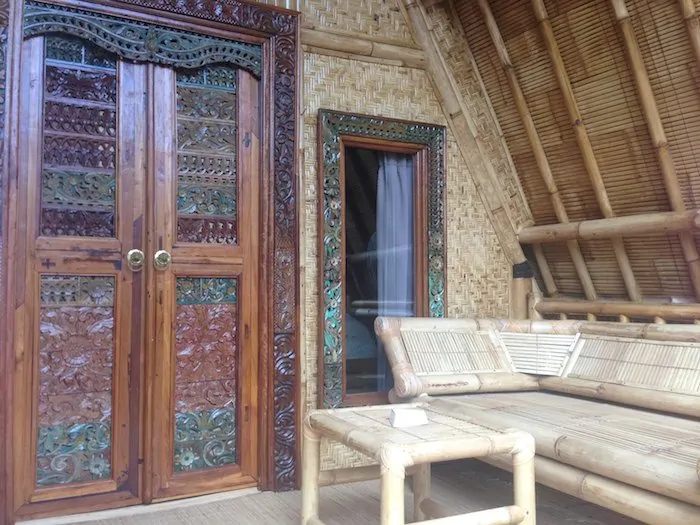 Home is where your heart is… But what if I actually just want one place to put my stuff, decorate and call my own?! Although I do find a bit of "home" in every destination we travel to, I crave just one place to call home. The beauty of this lifestyle is being able to stay in incredibly beautiful spaces! But there are also the not so beautiful ones that I can't wait to get away from. You just never know what your accommodation will look like.
It's challenging to remain grounded when you aren't in one place long enough to plant your roots. Yoga and other mindfulness practices help with feeling more grounded, but it's not a silver bullet.
**One way to help me stay grounded, is by using Airbnb instead of hostels and hotels. Not only are they a better value, but they are much more welcoming and usually have a kitchen. Sign up here for a $20 credit!
Can I just get some hot water for once and for all?
But for real. I get real tired of wondering if our next place will have hot showers. First world problem? 🙂 Asking if hot water is included in accommodation is a normal thing now. A luxury! And guess what? Sometimes I have to wash my clothes in the sink. Yep. The sink. Hot water would be nice for those moments, too. Welcome to life living out of a backpack. It's been humbling to say the least. Have I convinced you yet? 🙂
What do I pack for non-stop travel? Here's my complete packing list
I'm always saying goodbye
Saying goodbye is often bittersweet, especially in the world of a nomad. The beauty of this lifestyle is we constantly meet new people and (sometimes) they turn into lasting relationships. The hard part is leaving those new friends behind, not knowing when we'll see them again. Not only are we always saying goodbye to people, but environments, spaces, routines, etc.
I find it increasingly difficult to leave certain accommodations, cities and studios we've grown attached to on the road. Sometimes I just don't want to say goodbye.
Life is but a series of choices. I recognize that I am privileged enough to be able to choose how to live my life. Although living out of a backpack isn't always an easy choice, right now it's the best one. Chances are I won't be living life this way forever, so for now I will take advantage of all the luxuries and lessons that come along with being a nomad.
Do you live out of a backpack? How do you navigate the highs and lows?
PS: Did you enjoy this article? Pin me!