It's all about who you know.
This is the case in so many areas of our lives, and is no exception when finding a yoga teaching job. The more well-connected you are in the yoga community, the easier it will be to find a gig!
Networking = Building Relationships. Sounds simple, right?
But although building relationships (with ourselves) is at the heart of our yoga practice, not all of us find networking to come naturally.
Building a stronger, larger yoga network is vital to your success as a yoga teacher! You'll gain access to so many more opportunities for growth both as a teacher and student.
I've outlined 5 ways for you to network within your yoga community, making it easier for you to land more gigs and feel more genuinely connected.
As always, remember to take what works and leave the rest!
Whether you're looking for your first yoga teaching gig or just want to add more classes to your current schedule, networking can help. Even if you find networking somewhat easy for you, it never hurts to add a few more tactics to your arsenal.
Worst case scenario you'll meet more like-minded people – who doesn't want that?!
Take a Class There
It sounds pretty crazy to me, but some yoga teachers apply to teach at studios they've never been to. Do yourself a favor, and don't be that yogi. How will you know if the studio even resonates with you? What message does that send to the studio owner?
One of the easiest ways to network with a studio in which you want a job, is to take a class there. You'll inevitably meet the teacher upon entering, and since you may be new to the studio, you'll have additional paperwork to fill out. This is a great time to introduce yourself and get to know the instructor a bit.
Maybe your teacher is also the owner or manager! If not, ask who is and see about taking a class with them, too! If it's too busy before class, take some extra time to chat afterwards. Fit into the conversation that you are also an instructor and let them know where you got certified.
Talk casually. The key is to remain natural and let things come up organically in conversation. Go with your gut – if it doesn't feel like the right time to ask if they're looking to add instructors to the schedule, then save it for another time.
Building your network is a long-term game, don't stress too much over each conversation. 🙂
Pro-tip: Hold off on talking shop for about a month. Focus on building a real connection and relationships with the pertinent people first.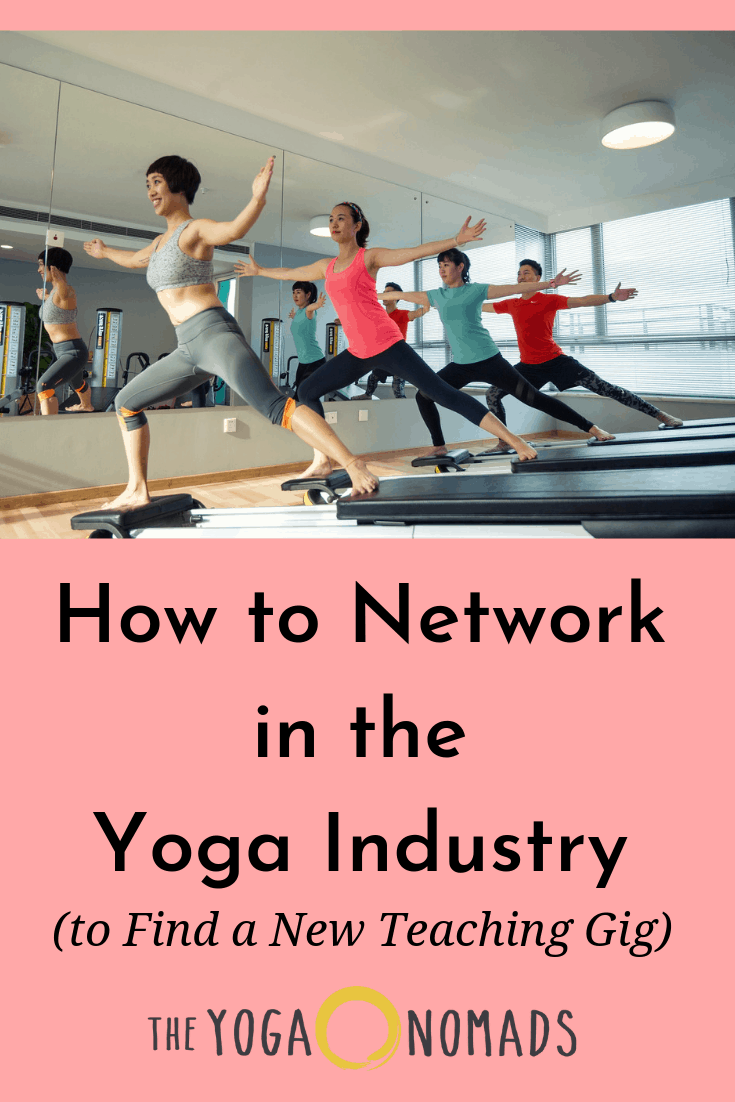 Pin me first? Then keep reading!
Be an Evangelist for the Studio
Do you feel a certain affinity towards a particular studio? Does this also lend to your desire to teach there? If so, evangelizing the good word about your experience at the studio, can bring awareness of you to the studio manager/owner. Getting on the radar of the studio's team will definitely help you network within.
One way this is made easy for you, is through social media which I'll discuss in more detail later.
Another way is to invite friends to take a class with you at the studio you love. If you've already introduced yourself to the team and have been taking classes there for a bit, they'll recognize you and appreciate you bringing friends! Some studios offer a deal if you bring a friend so be sure to ask!
The more you help spread the news about a studio you love, the more good will come back to you. The staff will recognize you're helping them out and be more keen to a conversation about a job in the future.
Pro-tip: Put yourself in the studio owners shoes… Studio owners want to hire teachers who will bring new students to the studio. Demonstrating this ability upfront goes a long way.
Attend Yoga Events in the Area
A great way to meet a lot of people at once is at yoga gatherings. These could be festivals, workshops, retreats, pop-up yoga events, or other specialty events hosted by your favorite studio or owners of specific studios. Gatherings of this kind attract a vortex of like-minded people, so the good news is the conversation will flow easily!
Big events like day-long or weekend festivals usually have pretty well-known yogis on the roster of activities. Meeting them can feel like you're meeting a celebrity – but in my experience, they are welcoming and open to any and all love in this type of atmosphere.
You don't necessarily have to meet the "yoga celebrities" though, if that's not your vibe. Plenty of other yoga teachers, studio owners and yogis in the industry will be attending as well. Encourage yourself to get out of your comfort zone and meet at least 2 new people and exchange contact information. (Which can be as simple as a follow on Instagram. Yes, that counts!).
Bonus! Attending events are great places to do research for your yoga business. It gives you a chance to see what others in the industry are doing and how, and not only learn from their mistakes, but see what people are willing to pay for.
Social Media Interaction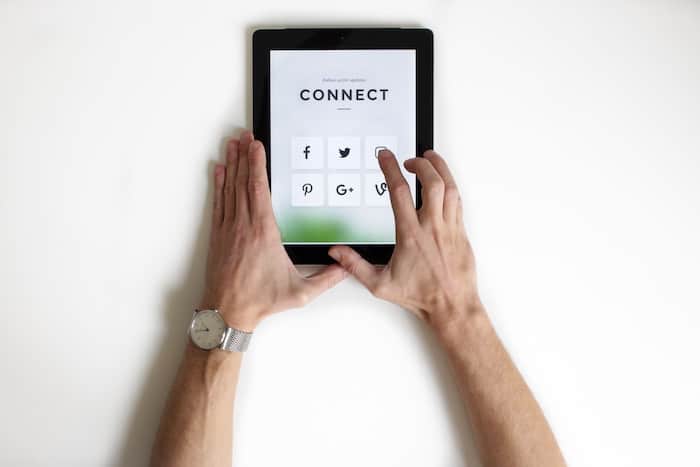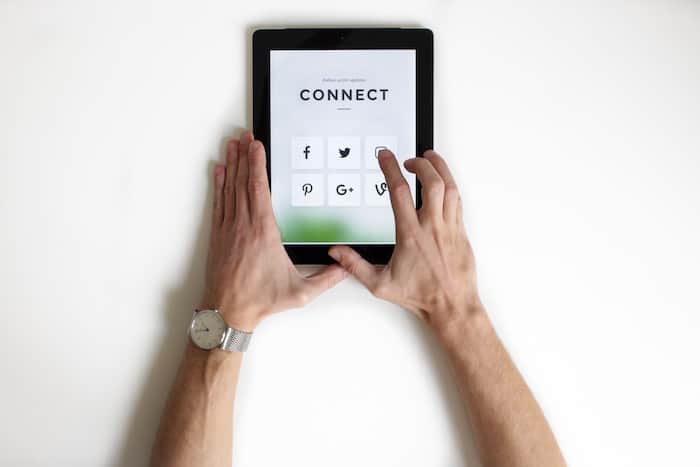 As touched on above, social media is an easy way to reach the important people in the industry you'd like to meet. Most businesses are using at least either Facebook or Instagram, or both. Your interaction doesn't have to be obnoxious, either. 🙂 Here are a few ways to use social media interaction to network at your favorite studio:
Check-In on Facebook that you were there
Tag the studio in a photo or location
Comment on a picture they post
Share or re-post one of their posts to your social pages
Direct Message the studio sharing your praise for a recent class you attended
Another more direct way of grabbing the attention of the studio would be to follow their individual teachers.
I've definitely made (more than I'd like to admit…) "Instagram friends" by simply following people that come up in my feed or through finding myself spiraling down the rabbit hole that is social media…click this, click that, next thing you know you're deep into some strangers' posts from 2 years ago. You don't have to be THAT creepy about it, but you get the gist. 😉
Pro-tip: Search Facebook for groups in your area. For example: "Yoga Teachers of San Diego." Most decent sized cities have a Facebook group dedicated to the yoga teaching community. They often post jobs, host discussions, and they can be a great place to leverage for networking 🙂
Join Networking Sites
LinkedIn isn't just for business professionals, yoga teachers can benefit too! Joining is simple, and free! Your LinkedIn profile acts as a virtual resume. On your profile, you're able to upload both a cover letter and your yoga teaching resume. From there, you can direct people to your personal website, share blog posts, invite others to events, join pertinent groups, and link-in to yogis all over the world. Use it as you would another social media site and follow studios and teachers you admire and those in your yoga teaching niche.
Also, consider joining Yoga Alliance so that you can be added to their extensive directory. Other sites like Yoga Trade and Yoga Trail are great to be a part of as well to help you network around the globe!
Other Benefits of Networking:
Diversify your income: Meeting new people in the industry can lead you to new and unique opportunities in your career. Teaching yoga doesn't have to be the end-all-be-all in your yoga career. Allow yoga to be the gateway to other related opportunities for you to generate an income.
Get noticed: In a saturated sea of yoga teachers, networking will help you get noticed! The more people you know in the industry (and with whom you leave a good impression!), the more visibility you'll gain. Visibility can help you gain more teaching opportunities, collaborate with more yogis and be heard.
Create strategic partnerships: While you're busy networking, you may be creating the foundation of a strategic partnership for your business. If you're looking to meet a business partner, networking in the industry is a non-negotiable.
A final piece of advice…
Whether networking comes easy to you or not, the most important part of building relationships is maintenance. If you truly care about getting a job somewhere, continue the conversation you started through email, text or even an "old-fashioned" phone call! If it feels right, invite them to tea (and pay for it) at your favorite tea shop. Maintaining the relationship takes energy, but if it's one you wanted to cultivate, it shouldn't feel like a chore.
Hopefully you're able to extract one or two good nuggets from this list to integrate into your networking skills. Networking can seem like such an intimidating act, but when we act out of love rather than fear, magic can happen!
Allow networking to be fun and you'll have a good time meeting others. If you're in an environment that resonates (studio, retreat, etc.), you're perfectly positioned to start a conversation with someone in the industry. You never know where the connections will take you!
Did I miss anything?
Comment below or send me a note at TheYogaNomads@gmail.com! I respond to every email I receive.
Always,
Anne
PS: Did you enjoy this article? Pin me!