Being a yoga teacher is one of the most gratifying jobs in the world.
Until no one shows up to your class.
Unless you scored a busy time slot at the most popular yoga studio in town, chances are you've experienced low-class sizes at one point in your career.
Continually teaching a class to just one or two people can feel uninspiring and get old after a while.
So what's the secret to getting students to come back?
First and foremost, being authentic is required. Your students know the difference.
But just being you isn't all that you need to keep them coming back for more. Today we are sharing 6 more tips to help you retain new students in your classes.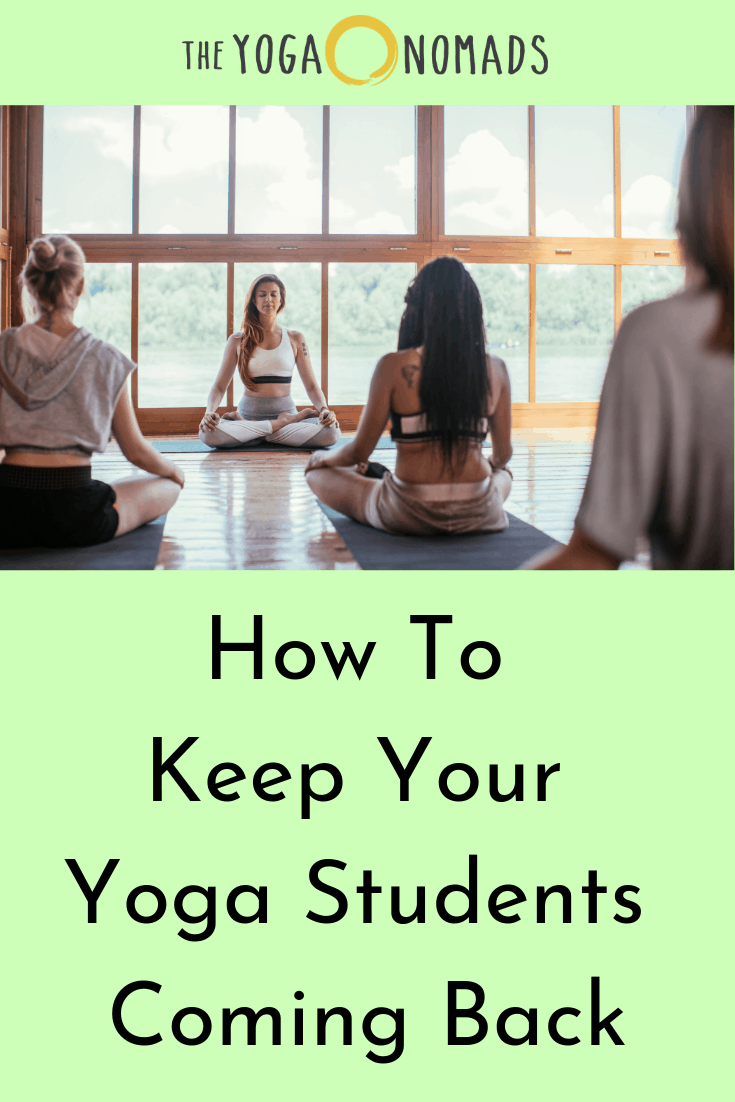 Pin me first? Then keep reading!
1) Learn your students' names.
Learn new students' names upon their arrival to your class. This will show them you're taking interest in them and you care they showed up. When someone remembers your name after meeting them, you feel respected and important. It can make a lasting impression on someone, and keep them coming back to your class. Remember a name is like giving your student a little gift.
"A person's name is to him or her the sweetest and most important sound in any language." – Dale Carnegie.
Repeating their name will help you to remember it. After they introduce themselves, respond using their name, "Nice to meet you too, Ashley. My name is Anne." Use their name in class as a way to help remember it, and a way to show you are tuned into their practice to assist them in going deeper.
2) Get to know your students on a personal level.
Ask about their life! If you want to have a student come back, get to know them a bit.
After learning their name, take time to make a genuine connection with your students. People love to share their stories and talk about themselves! It's true! Remember the little details they share. When you're able to recall things about what's going on in their life, their appreciation and respect will grow for you.
A real connection is what will attract a student for life. And maybe even a new friend! 🙂
3) Learn their motivations for practicing yoga.
Discover their true motivations for practicing yoga. Learning what brought them to their mats can help them greatly in their practice… and further solidify your bond. Whether they are coming for pain relief, emotional support or injury recovery, you can help them get more out of each class by tuning into why they are there. Whether adjusting them in class or being sensitive to their journey, understanding their motivations will greatly impact their experience with you.
You can tailor a specific piece of your class to benefit them, or even recommend a book, podcast, or blog post on your website to continue their practice off the mat. Their trust in you will build over time, and most likely they'll want to come back to your class.
4) Make the class accessible for all students.
Egos exist in yoga. Although, the practice of yoga helps manage the ego, sometimes we can't help it. It's always there, demanding attention and dictating our decisions.
Egos get in the way and injuries happen when students push themselves too far. This is very common in new students. Injury leads to disappointment which will keep your students from coming back.
This isn't to say students are the only ones with egos… teachers can lead a class with their ego, too. If you are teaching a class because you want to show off your new handstand hold, but not help those new students who aren't quite there yet, you'll end up with disappointed yogis who won't come back.
Make yoga accessible for all. If you have new students coming to an intermediate level class, offer modifications and options for poses. But don't just stop at the poses…using Sanskrit or too many technical words can isolate students and leave them feeling confused. If you choose to use Sanskrit or other advanced anatomy language, be sure to explain what you're saying in more layman's terms too, so as not to leave anyone out.
Yoga is a practice for everyone. By making it accessible for all, you are creating a welcoming environment in which students will want to return!
5) Lead a workshop, series or themed class.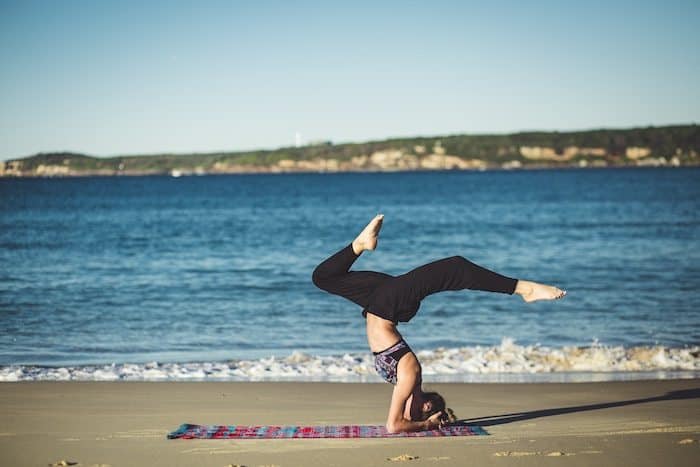 A great way to attract and retain new students is by leading a special themed class or running a workshop or series. Once you gather information on who your students are and what they are there for, you can theme a class around their needs.
Hopefully you have already discovered your niche… aka the thing(s) that makes you and your teachings unique. After identifying your niche, focus on special classes related to your niche. This will give you 1×1 access to your ideal client(s)!
Is there an aspect of the practice you know inside and out? Leading a workshop or multi-class series will give your students an opportunity to take their practice deeper and they'll observe a new side of you as a teacher. When they get a taste of what you're capable of in a more intimate setting, they'll want to experience all you have to offer!
6) Deepen the relationship with your students through your website.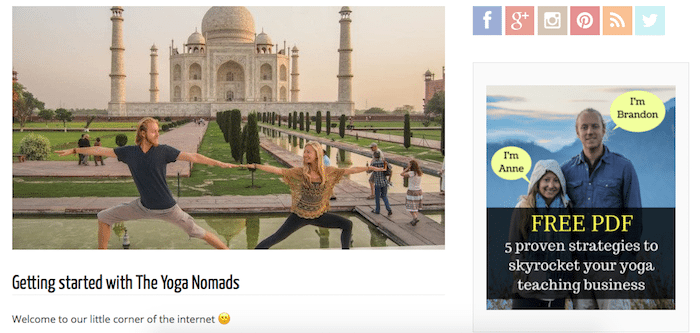 Once you make a connection, let your students know where they can find more information about you and your upcoming classes. In other words, direct them to your website!
Once they visit your site, your students can learn more about you and your projects. If they sign up for your email newsletter, you have an opportunity to build a deeper relationship with them through this weekly/monthly touch point.
If the studio allows it, keep a paper sign up sheet at the desk so your students can add their name/email address to your list. Bonus points for offering up a "free gift / lead magnet" in exchange for your students joining your list.
Not only will they be more willing to come back to your class, but you can invite them to your special class / workshop that we mentioned above!
Don't have an email list yet? Get started with ConvertKit, our favorite tool for building an email list and sending out newsletters.
BONUS

: We asked a few of our favorite yoga teachers… "what can yoga teachers do to retain students?"

Here is what they said…

Kim Doyle, Life In Perfect Balance, says: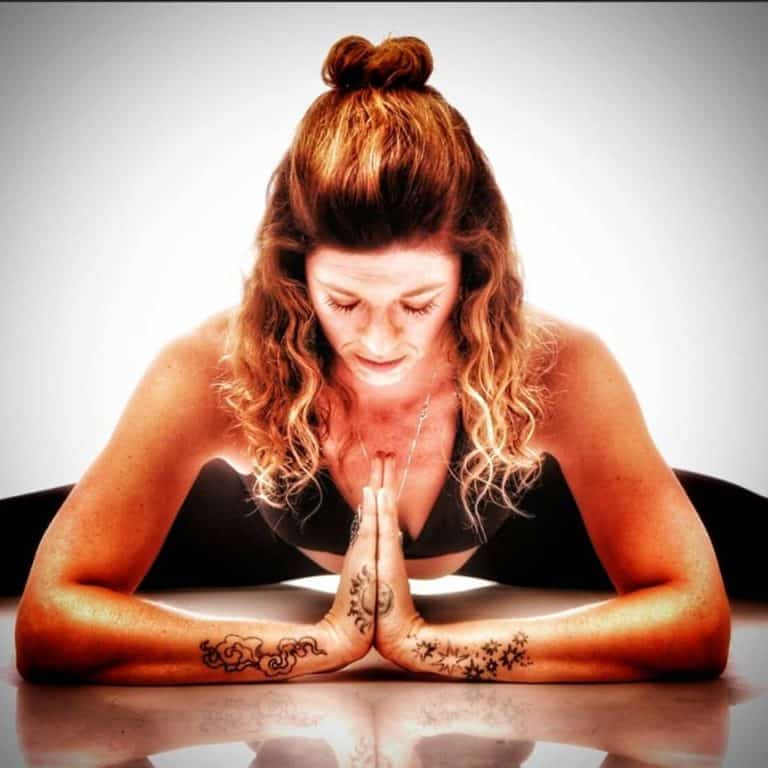 "Reach out! Chat them up after class. Ask how they are feeling and if they have any questions…hey, maybe clue them in on the bliss of an epsom salt bath! Link up through social media. This is a great way to get to know each other "off the mat.
Say what's up when you see them again. Ask if they would like to share a hug. Make a connection! Do you want to share sacred space and time with each other every week? Yoga means union – union with ourselves, union with the Divine, and union with "each other!" You are so much more than a yoga teacher. Yoga are a leader in a spiritual community! As teachers we are responsible for building our classes and studios as thriving communities! As-a-tribe-we-thrive!"
Projects: Envisionary Women & Monthly Moon Meditations
Laurel Van Matre, YOGA Garden Minneapolis, says:
"I approach teaching as cyclical as well as linear, this is the basis for every class I teach as well as my teacher trainings. The linear approach is "I'm here now and I want to get there, or I'm standing at the top of my mat and I want to learn to stick a handstand" it's A to B. It's the goal, we all have them. They're important, this is where we get inspired by the beauty we see in the world and want to understand how we are a part of it. But it doesn't include the work. The cycle comes in when we've set the goal and now we need to do the work. And what I love about yoga is often we don't know! What is the work? Well, I'm going to step onto my mat with my goal, my idea of what inspires me and where I want to go and then step into that cycle and figure it out. That's where the process becomes cyclical and the work becomes individual. What do we need to do, what is our work that is specific to us?
So, I see us as equals. I'm very clear on the dynamic of the exchange that's happening when a new student walks into my studio for the first time. They are there to have a new experience through yoga and they've chosen to explore what I have to teach and my studio which is always an honor. When I opened my studio 5+ years ago my mission was to provide a beautiful space where we could build a community of authentic teachers and students. A place where we could practice, be together and learn from each other. So, we get to practice individually but together in a group too. So there's a collaborative element within the process of stepping into the cycle with our individual goals to the way I teach and that energy thrives at YG and makes us all feel supported as we make our way toward what we are trying to achieve.
And I'm in there too! I've got 20+ years of experience as a teacher and student but I'm always curious and wanting to learn more. That curiosity and collaboration is really important to keep learning your whole life. And what I love about yoga is it is such a great metaphor for where we see how we are doing our work. It is such a great tool for mapping what where we are now, what we want to move toward. It's where we return to the process, we make it physical and earthy and real and it shows us our work is a gift. We get to be here, teacher and student alike."
Jaina Portwood, Radiant Life Yoga, says: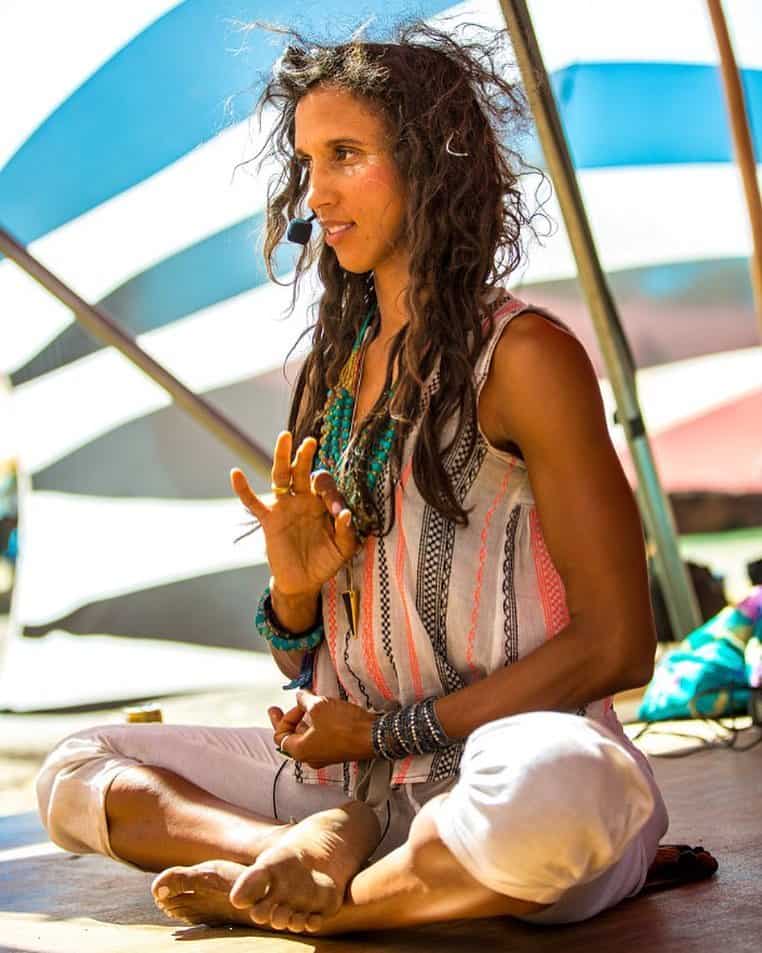 "You have to show up 110% every time. It's a practice of living completely in the present moment. As yoga teachers we must surrender to the here and now. When you are completely present there is only gratitude & joy. This frequency is attractive. People want to be around that."
Travel and train with Jaina: Ohala School of Yoga
Jaina's studio in Minneapolis: Radiant Life Yoga
Rob Loud, Rob Loud Yoga, says:
"The 3 main things I have found for retaining students and building classes first and foremost be you! Authenticity is always number one. Not everyone will resonate with you but your students will find you. Number 2 is consistency. Showing up for your classes is so important. If you tend to travel be sure your teaching schedule is such that you minimize classes you have to sub.
And the last is to make your classes accessible and inclusive. Teach even level 2 classes to all levels. Lightheartedness and sense of humor goes a long, long way! Authenticity, consistency and inclusivity will keep them coming back!"
*Rob is teaching again at Sonic Bloom Music & Yoga Festival this year! We had a great experience at Sonic Bloom 2016.
Let's wrap up
There you have it folks! We shared our top 6 strategies for turning new students into regulars and we shared some advice from our favorite teachers. (funny enough, most of these tips apply to being a good friend too… remember names, get to know people on deep levels, etc.)
We included a few online strategies and several offline strategies. Now it's time to act… pick one (only one) from the list above and implement it in your business this week! Then drop me a line and let me know how it's going. Would love to hear from you!
Namaste,
Anne
PS: Did you enjoy this article? Pin me!