According to Hootsuite, over an eighth of the 7.6 billion people on the planet are using Instagram.
So if you're looking for the best social media marketing platform around…look no further.
The facts on Instagram
71% of US businesses use Instagram

80% of users follow at least one business on Instagram

60% of users discover products on Instagram

75% of users take action – visiting your site – after looking at a brand's post (

Hootsuite

).
So how do you get a figurative piece of the Instagram pie for your yoga business?
Grow your Instagram following! Starting an Instagram if you haven't already and growing your Instagram following will help you get more of your potential clients' eyeballs on your content.
This is the first step! After you get their eyeballs on your content, you start to grow a relationship, establish trust, and if your work is a right fit, these folks may start showing up at your classes and events, buying your products, and booking sessions with you.
Keep scrolling to discover how to grow your Instagram following!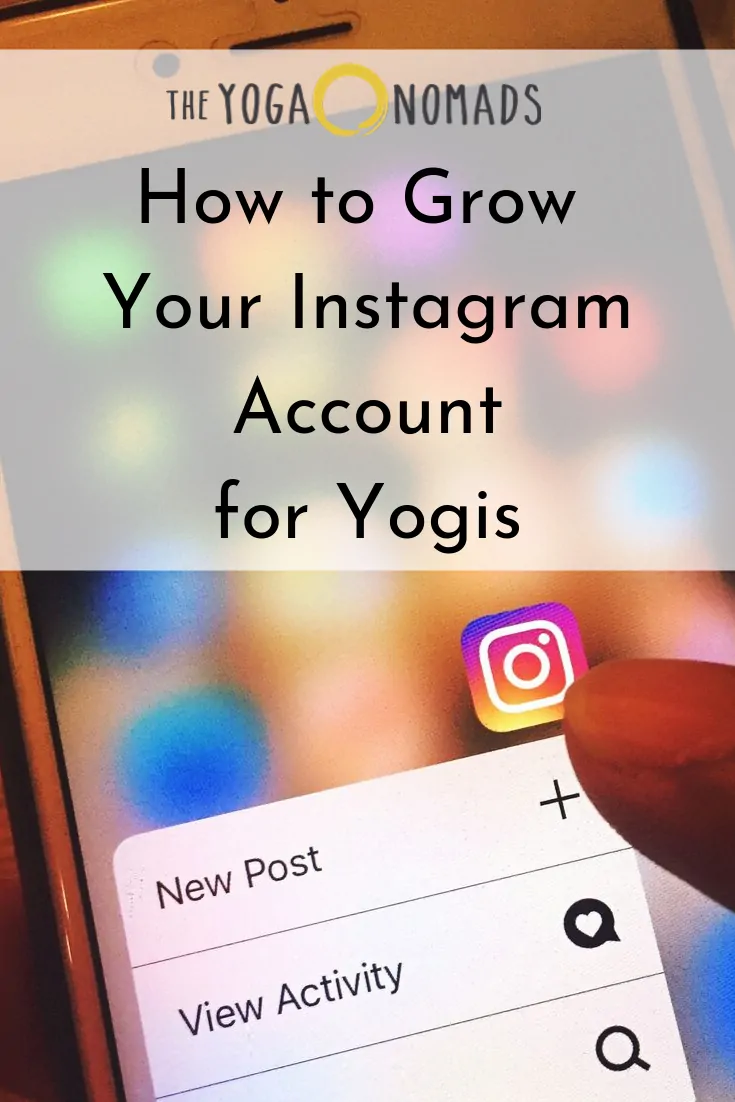 Pin me first? Then keep reading!
How to grow your Instagram following
Growing your Instagram following for most of us is a slow burn! It requires consistency and over time, that will pay off dividends.
Remember that the first followers are always the hardest! After you get the first few hundred followers, it gets exponentially easier to grow.
Keeping that in mind, here are the 4 things you need to do to grow your Instagram following.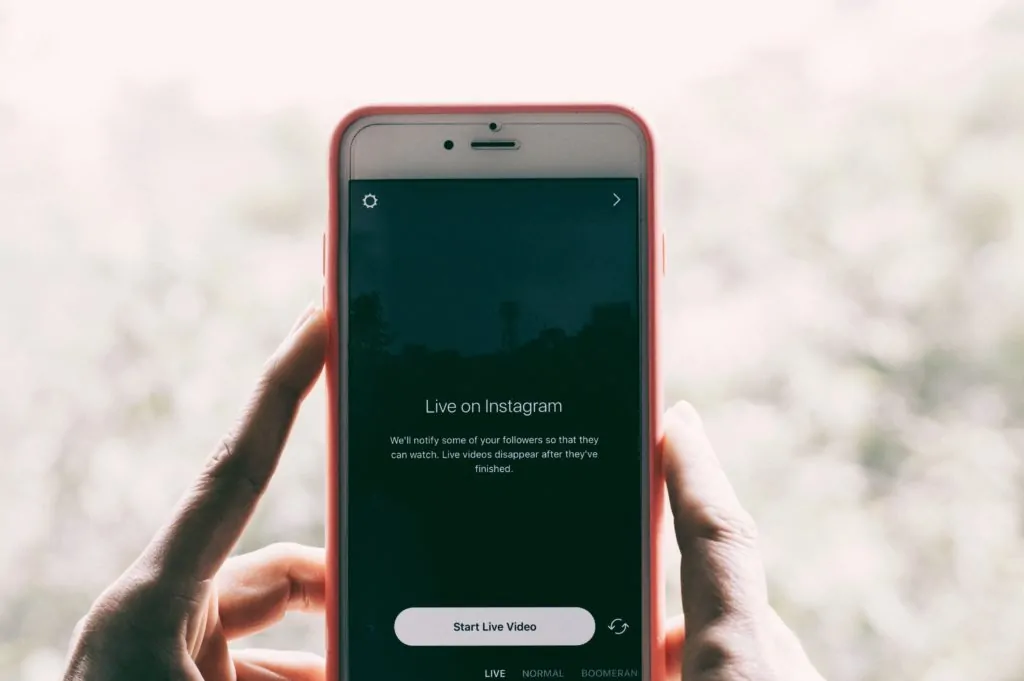 Post consistently
Consistency is key! Whether you're posting once a day or twice a week, make sure you're regularly putting out the amount of content that feels doable to you.
Posting consistently keeps you front of mind for your clients and potential clients, and helps you share your message with the Instagram universe!
You can use tools like Hootsuite to help you schedule posts in advance to keep up with consistency.
Have a crystal clear Bio
There's nothing worse than a bio that makes zero sense or tells me literally nothing about what you do. Check out this post on how to write a good yoga bio for tips on writing a good Instagram bio, but generally your bio should include:
Who you are
What you do
Who you serve
You want to make it a really easy decision for folks to follow you — so make who you are, what you do, and who you serve really clear in your bio (the first thing they see when they come to your page!).
Engage with your followers
This is a no-brainer! Ask your followers questions in your posts. When they comment, comment back. Like their photos back, too. When they DM you, message them back.
One of the most beautiful aspects of Instagram to me is community but you have to intentionally create that by engaging with your followers — it won't happen on its own.
Creating community takes effort, but that effort can pay off. Whether it's a budding relationship or something that turns into a networking and business opportunity, social media connections can make a difference in your life!
Further Reading:
How to be Authentic on Social Media as a Yoga Teacher
How to Build a Yoga Community (Online & In Studio)
Engage with accounts who don't follow you
This is how you really start to grow! You want to get your account in front of people who are your ideal clients (check out this post on ideal client avatars if you're not sure who you're for!). One of my favorite ways to do that is to make a list of accounts that have the followers you want. Or in other words, the people who follow this account are probably interested your work, too.
If you're a local business, that could be your local yoga studio, your local juice bar, and your local witchy shop. If you're an online business, that might look like:
These are just some examples! Typically, the more specific, the better.
Once you make your list (I suggest 5-10 accounts), spend 5-30 minutes each day engaging with their followers.
Here's how to do it:
Go to one of their recent posts.

Click on the number of likes

You'll see a whole list of everyone who has liked that photo. Start scrolling through the list, clicking on their profiles, and liking 3-5 photos in each of their accounts. If you genuinely want to follow them (no fake follows just to unfollow, please!), follow them as well.
That's it! Rinse and repeat for as much time as you can each day. Doing this consistently will help you grow with your ideal client avatars— the exact people you want to be following you!
Want more Instagram inspiration and digital marketing tips? Explore these articles from The Yoga Nomads.
PS: Did you enjoy this article? Pin me!