Why do you need a yoga bio for your business?
A yoga bio serves to tell people who may be interested in following you, working with you, or attending one of your classes why they should follow you, work with you, and attend your classes! It's that simple.
In this post, I'll break down all the components of an effective yoga bio and show you how to write one of your own.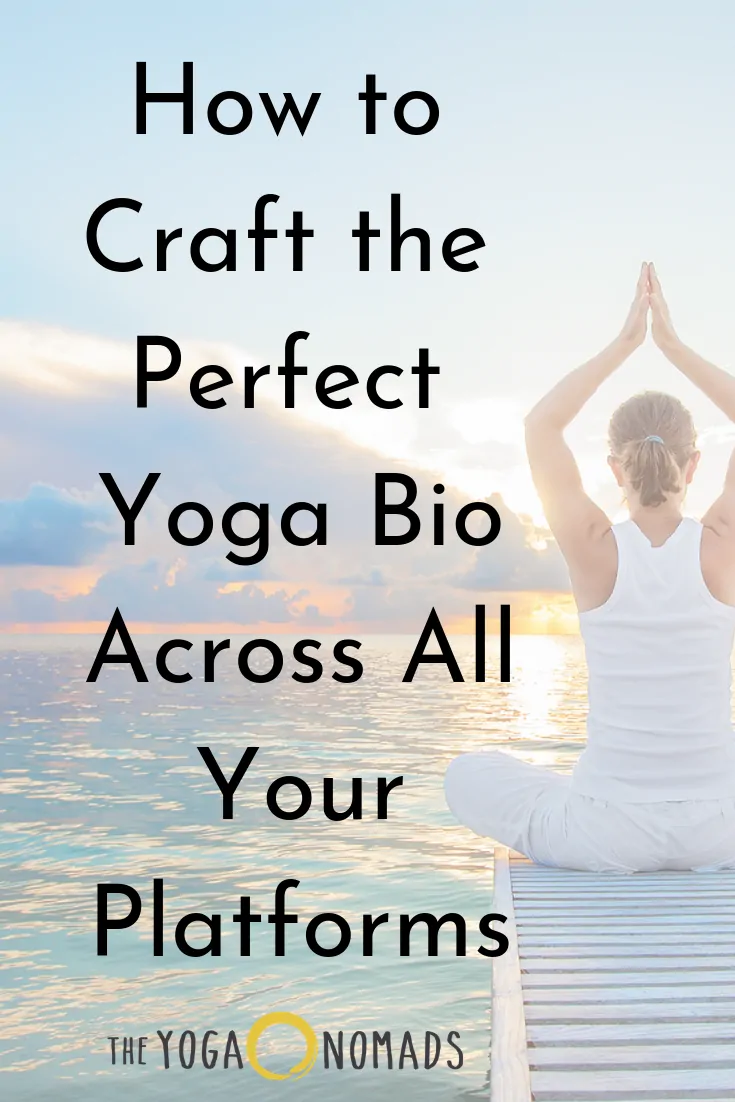 Pin me first? Then keep reading!
Key components of an effective yoga bio
Your bio should be short, sweet, to the point, and should include a few key components:
1. Who you are. Include your name and any certifications and titles you might have. For example, when I talk about who I am in my bio I say that I'm a tarot reader, Reiki practitioner, and trauma-conscious yoga teacher. You may like to specify your level of certification, such as ERYT-200.
2. What you do. Do you teach yoga? Do you teach meditation? Maybe you create yoga props, crystal grids, or offer energy healing. You don't have to list out every single thing you offer here, but paint a picture in broad strokes of what it is you offer to the world
3. Who you serve. Do you primarily work with people who identify as women? Do you work with queer folks? Do you serve mothers, people recovering from back injuries, or veterans? Specify who your work is for in your bio. It will help the people who are the right fit connect with you!
4. Why you do what you do in the world. This is the piece that may take you awhile to figure out. But once you do, I promise, it will feel like magic. I suggest looking at the things you do in #2 and the people you serve in #3. What are the threads that connect them?
For example, when I was working with this question a year ago, I was trying to connect the dots between all the many things that I do: read tarot, teach yoga, do Reiki, do breathwork, and write. I use many different modalities, but I realized that the reason why I do all of those things is the same: to help people come home to themselves.
So ask yourself: what is it for me? Why do I do what I do in the world every single day? Why do I care about teaching yoga? What do my students get out of my work?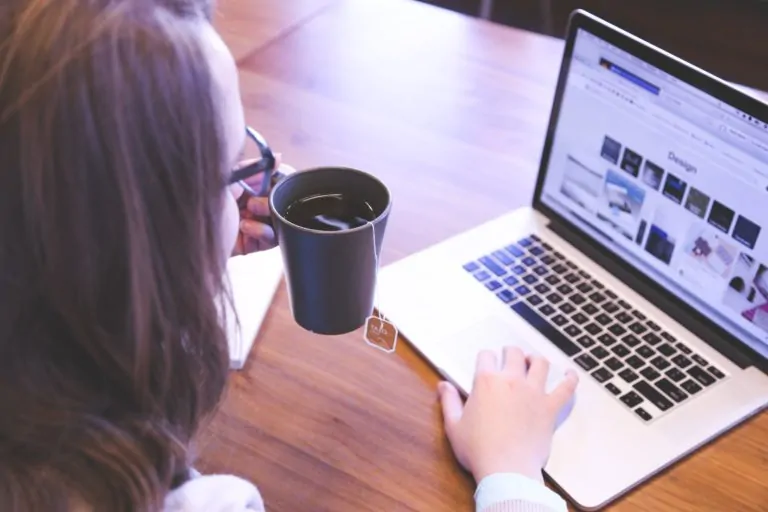 Here's an example
Take a look at my bio here to get a picture of what a bite-sized bio including all of the above components might look like:
Eryn Johnson is a Philly-based tarot reader, Reiki practitioner, and trauma-conscious yoga teacher. She uses restorative and hatha flow yoga, tarot readings, intuitive energy healing, and the power of storytelling to help women come back to themselves.
Now you try!
Creating multiple yoga bios
Now that you have your basic bio, you might like to create different versions of it for different platforms such as Instagram, Twitter, and your website. This post from Sprout Social has some great recommendations for Instagram-specific bios.
Depending on the platform, you may be able to expand on different components. For example, on your website's About page, you could dive much deeper into why you do what you do in the world. You could share a whole story about how your childhood or chronic pain or struggles with judgment led you to do the work you're doing now.
Of course, there isn't room for that on a platform like Instagram or Twitter, which is why it's great to have one core bio that you can edit as needed for each platform.
When looking at your basic bio, ask yourself: What feels compelling to expand on here? Where can I tell more of my story in a way that helps my audience see who I am and connect with me?
Looking for more yoga business advice? Explore these articles from The Yoga Nomads: