First off, there are NO affiliate links anywhere in this post. Simply explaining my long term travel banking strategy and recommending the banks and credit cards I love and currently use.
—
Alright, things are getting real now. You've saved up a pile of loot and you're planning your big trip. If you're like me, you want to use your mountain of cash as slowly and smartly as possible.
If you follow this guide you will save a minimum of $900 this year which means an extra month on the road!
Let's start with a high level overview. Before leaving your home country you will need the following…
#1 High interest savings account to house your nest egg
#2 Checking account with little or no ATM fees so you can access your money on the road
#3 Travel rewards credit card to take advantage of big purchases + earn free flights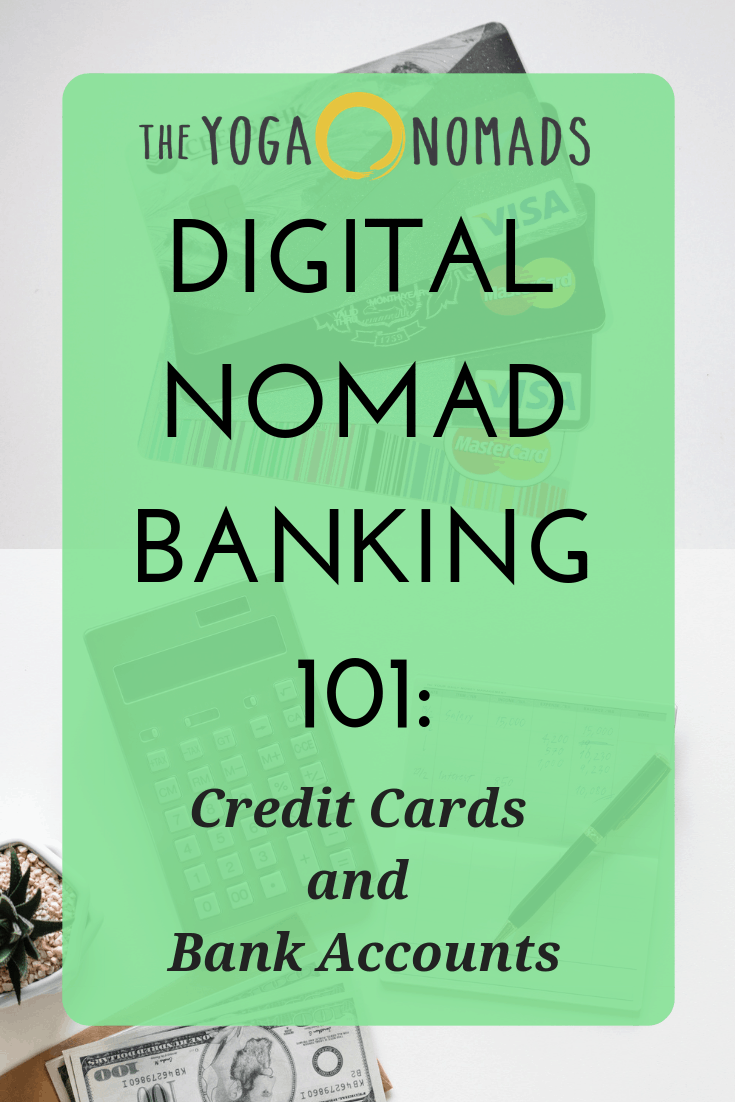 Pin me first? Then keep reading!
Who is this guide for?
Anyone can benefit from saving additional money, right? However this guide was designed for people considering longer term travel, lets say at least 2 months. If you have a standard 2-week holiday trip coming up, read through the guide and apply what makes sense for you (#1 and #3 for sure).
First and foremost…
Where should you put your Nest Egg?
Now that you decided to travel, where are you going to put your hard earned chunk of cash? If you leave it in your normal bank's savings account, you will gain little to no interest (.05% on average). So what should you do?
Luckily, there are a few online savings accounts that offer between .75%-1.05% interest. This is 15-20x the interest rate of your typical US Bank savings account. Although 1% is not a HUGE rate, if you have $10,000 saved up, you'll be earning about $100/year just by having your money sitting in the account.
*$100 = 25 nights of accommodation in India. Or huge street food lunch in Thailand for an entire month.
#1 Savings accounts for long term travel
There are tons of options for online savings accounts with roughly 1% interest. Pick one with the features you're looking for. Make sure wire transfers are free. Here is a chart to get you started. I'll share my choice below the chart.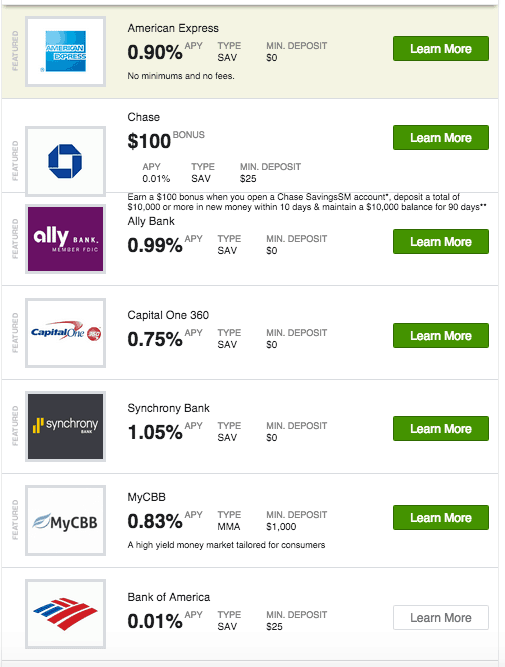 I personally use Capital One 360 which offers .75% interest. When i originally opened it, Capital One 360 had 1% interest but recently dropped and I have yet to make a change. They offer free wire transfers and I've been pleased with the customer service so far.
The only drawback with online savings accounts is there is no physical bank to visit. But lets be honest, it's 2015 and no one goes to the bank anyway. Wire transfers are free and a million times more convenient.
#2 Checking Accounts for long term travel
Your checking account is where you will put your short term money, ie: what you anticipate spending in the next 30 days. The thing you need to look out for is ATM fees. Most ATMs will charge you a fee and then your bank also charges a fee for using someone else's ATM. Getting hit by double-fees will really start to add up.
For Americans:
If you're an American, this is going to be simple and you'll save $100s of dollars over the course of a year. Don't think twice, open a Charles Schwab online checking account today.
Benefits of a Charles Schwab checking account:
No ATM fees worldwide. (Some ATMs charge you a couple bucks to withdraw, then at the end of the month Charles Schwab reimburses all your fees)
Free wire transfers from any major bank
100% free
*Assuming you withdraw money twice per month (we averaged 4x/month) you will be spending a minimum of $5/withdrawal. That's $10/month or $120/year. If you use the Charles Schwab ATM card you will save $120+ per year.
NOTE: Charles Schwab is currently only available to Americans. Sorry non-American friends, hopefully they sort this out for you soon 🙂
Alternatives for non-americans:
Here is a list of checking accounts that Nerd Wallet recommends.
I have only used the Charles Schwab checking account so I can not recommend an alternative. Can you? I will credit whoever provides me with useful information here.
How do I access my money abroad?
This is a very common question amongst readers and soon-to-be long term travelers. Before you consider carrying $10,000 in cash, read below.
Here's the deal, pulling money out of the ATM is by far the best way to access cash abroad. ATMs give fair exchange rates, they're located nearly everywhere, and with the right checking account, you pay NO ATM FEES anywhere in the world.
Protip: As you travel, slowly deposit chunks of money from your high interest online savings account (Capital One 360) into your online checking account (Charles Schwab) so you can access enough (via ATM) for daily spending while still earning maximum interest.
#3 Credit cards for long term travel
While on the road, you will inevitably need to make some large purchases (flights, big excursions, occasional splurge hotel room, etc).
In order to make the most of these purchases you will want to open a travel rewards credit card. A card that gives you points/miles each time you use the card and has NO foreign transaction fees. Here is a great list of credit cards with NO foreign transaction fees by The Points Guy. I personally use Capital One's Venture card and I'm very happy with it after 3 years.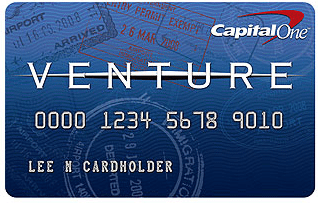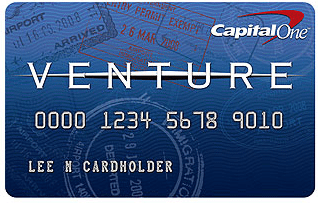 Why I use Capital One's Venture card?
2 miles / dollar spent on any purchase
40k bonus mile after you spend $3k total in the first 3 months of opening the card [bonus worth roughly $400]
No foreign transaction fees
Rewards never expire.
*I don't think this is the only good card on the market, however I am very happy with it so far. I had some fraud on 2 separate occasions and both times, Capital One caught it very quickly and reimbursed everything with out any hassle. Very pleased with their customer service.
What about bonus miles?
Some cards give away 50,000 miles just for opening the card, others require you to spend $3,000 in the first 3 months in order to get your 50k miles.
I recommend opening a new credit card each time you have big expenses coming ups so you can take advantage of the bonus miles. Lots of long term travelers boast that they haven't paid for a flight in 3 years. Sounds pretty good, right!?
Most flight hackers use a free service called Award Wallet to manage all the rewards on your credit cards.
If you're smart and organized, travel hacking bonus miles will barely if at all affect your credit score in the long run.
Overview of long term travel finances – I love these 3 cards
Optional Financial Tools
Bitcoin
Bitcoin is "money on the internet." It's a global monetary system that lives and breathes on the internet. Many people view Bitcoin (BTC) as a savings technology. Bitcoin is useful for travelers because no matter what country you are in you can trade Bitcoin for local currency. Worst case scenario you lose all your bank cards, Bitcoin will be there for you on the internet when it's needed most.
If you're looking to acquire some Bitcoin, here is a list of the best ways to buy Bitcoin. Personally, my favorite way to buy bitcoin is to use the Swan Bitcoin App which lets you setup automatic Bitcoin savings plans.
Useful and free phone application that allows friends to pay each other quickly and safely. Connects to your checking account so when you pay someone the money comes straight from your checking account. When someone pays you, you just "cashout" from the app and then the money is transferred into your checking account.Everyone I know uses this application. Easy.
*Venmo is owned by Paypal. They make money because people forget to "cash out" for a period of time allowing Venmo to "put your money" to work earning interest. A completely reasonable way for Venmo to make money.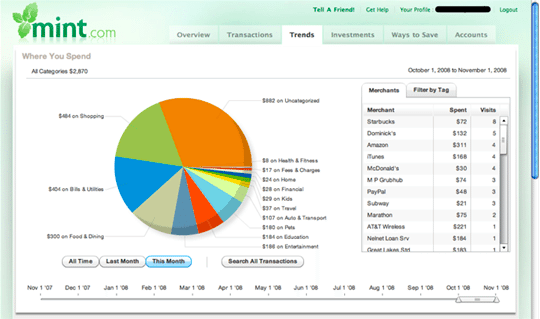 Useful to see all your accounts in one place. Includes 401k and any other investment vehicles you use – remember to set them to a position that won't require you to monitor them daily (unless, of course, you plan to day trade while traveling like Marcello from WanderingTrader.com)
Useful to have an account in case you do freelance work, or want to pay big expenses through Payal to be safe.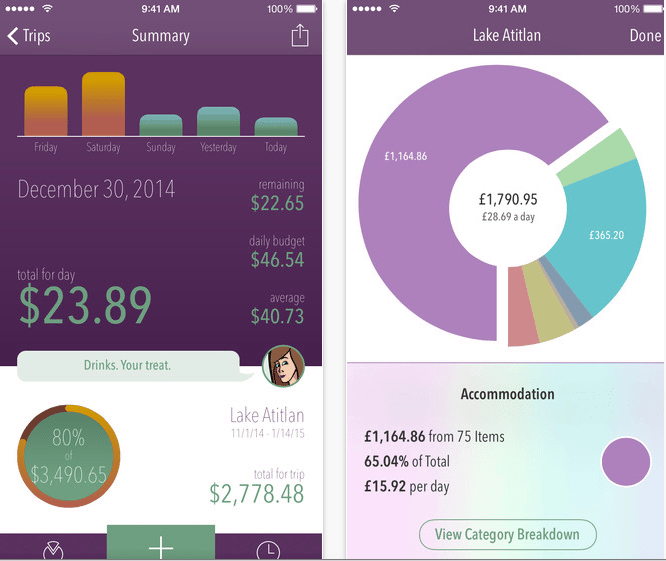 Since you worked so hard saving up for long term travel, it's smart to keep track of your daily spending. Even if you don't track it down to the centavo, it's useful to spot trends.
*Example: After analyzing your spending, you realize you spend 2x your daily budget on 'travel days.' Save money by traveling to fewer destinations. Bonus: you'll get deeper into each location.
Download a Currency Converter App for Your iPhone
Helps when you need to convert monies and you're not connected to WIFI.
General money management tips for long term travelers
Bring multiple Credit Cards and Debit cards just in case you either… lose one, the ATM doesn't like your card, or a card get's stolen. (happened to both Anne and I during our trip)
Tell your bank you will be traveling. Give them exact countries and a rough timeline if you can. Each bank does this process differently
Don't forget to link your savings account, checking account, and credit cards before leaving your home country. Some cards require you to show proof of US address or physically mail them a form. (Why the hell any company would require paper forms is beyond me)
Get all your credit card statements in email form instead of mailed to your house (save trees and welcome to 2015)
Plan ahead if you're going off the grid – certain areas don't have ATMs and you'll want to stock up before that time comes.
Be mindful of ATM limits per day (some are $500, some less) – comes into play when you need to pay a big expense – also a benefit of having 2 cards in case you're in a bind.
Spread out your credit cards and cash around your backpack, daypack, and on your person. Minimizes risk of losing it all!
Additional resources:
I'd love to hear from you… Whats your #1 tip for managing money abroad?
photo credit: Money via photopin (license)
photo credit: Credit Cards via photopin (license)
PS: Did you enjoy this article? Pin me!