We were thrilled to connect with Tyy Clark, the man behind the musical project, AtYyA – pronounced [ Ah-Tie-Yah ]. I first became a dedicated AtYyA fan after hearing his Eternally Blessed 2014 mix which you should probably listen to right now. His productions are on the bleeding edge of bass music and his live shows are spectacular.
But who is Tyy Clark?
After a few short exchanges, Tyy is very genuine and comes off as a normal guy from the PNW. Like many artists at Envision, he spent the weekend enjoying the festival, and then traveled around Costa Rica. He even played a free show a few days after Envision in the tiny Costa Rican surf town of Dominical. (Lineup photo below)
We originally planned to conduct the interview in person at Envision, but the free flowing nature of the festival makes scheduled appointments seem out of place. Get tickets to Envision 2017 here.
Alright, let's hear from Tyy…
What role did music play in your upbringing?
[AtYyA] A big one. Music continues to teach me a lot about myself and the world. I shifted through many different music scenes including hip hop, jazz, classic rock, soul, punk, indie rock and more. Each chapter of my life tied to these music scenes offered me many life experiences including a well rounded understanding of music and many other aspects of being a human on a rock flying thru space.
Besides creating music – how do you enjoy spending your time?
[AtYyA] Many ways! To name a few, I like to chill with friends in nature, wildcraft food and medicinal herbs, dance, practice yoga, slackline, rock climb, snowboard, surf, study, and many more things.
Your music feels truly unique – do these sounds come from your dreams or where do you draw inspiration?
[AtYyA] I'm not entirely sure, but it's likely that they are a culmination of the emotional colorations of countless moments from my life, every sound from every song that has ever inspired me, and certainly a powerful, fun, creative force that moves through me when I'm in my studio.
How do "conscious festivals" like Envision fit into the evolution of our planet?
[AtYyA] Conscious Festivals are neotribal ceremonial grounds for people to enter expanded states of consciousness and have profound insights and revelations. They are also a birthing place of inspiration and magic which we bring to action in the world.

During your Envision 2016, I overheard someone shout "WHAAAT IS THAT SOUND." – do you have a response for them?
[AtYyA] Haha! Well… its music 🙂
The crowd was going nuts at your Envision 2016 set – seemed like you played a bunch of new tracks. Did you play songs from your new LP, Depth Perception, or otherwise?
[AtYyA] Yes, most of the new ones are from my forthcoming LP, along with a few other tracks that I might save for another album.[Brandon] So glad to hear those fresh tunes we heard at Envision will be on your new album. Keep your eye's peeled for what's guaranteed to be a stand out album of 2016. Depth Perception album art below.

While you're waiting for the new album, check out his new single Proprioception off the forthcoming LP, Depth Perception. So deep.
[AtYyA] We are pleased with how it turned out, and are planning to make more music together.
As a yoga-travel-culture blog, we have to ask you, thoughts on yoga?
[AtYyA] Generally, yoga is a lifestyle entailing culturing oneself to see things as they truly are. There are many styles of yoga which offer different types of benefits, so yoga can have a far different meaning from person to person. For me, I see yoga as a system and practice it to bring health and clarity into my life. I have discovered that for me, some asana series emphasize on stretching some muscles that are often already too loose which will actually worsen alignment. I suggest that if you are seeking realignment of the physical structure with yoga, it's important to understand how each muscle affects another when it is being stretched or strengthened so you can learn how to truly make progress.
Check out this lineup
AtYyA played a free show a few days after Envision in the tiny Costa Rican surf town of Dominical. Thanks to Envision Co-founder Josh Wendel for hosting this party at his bar/restaurant Maracatu. Look at the lineup. Seriously.
Connect with AtYyA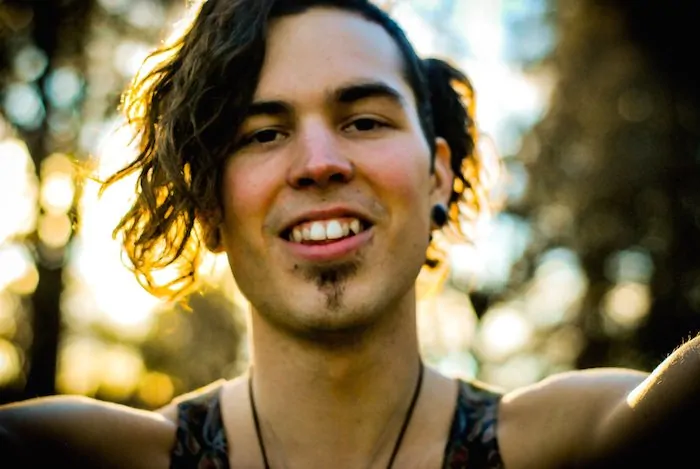 AtYyA – pronounced [ Ah-Tie-Yah ] is the fruition & birth of countless musical explorations. The music of AtYyA features 432hz tuning, binaural beats, deep alluring basslines, 808 inspired drum kits, organic percussion, heart touching melodies, & futuristic ambiance that synergistically breathes & merges into endlessly unfolding sonic fractals.