Do you have a "domain name" and "hosting" yet?
If not, this article is for you…
I'll never forget the night we chose our domain name and hosting.
It was the same night we decided to buy a one-way ticket to India and take our lives on the road…indefinitely.
(That's another story for another time…)
Before I get too far ahead of myself, as yoga entrepreneurs our website is the most important marketing tool we have to showcase our offerings.
But your website needs a domain name and hosting before anything gets done!
Don't fret, I've laid out the basics for you to choose a domain name that sticks and hosting to ensure your site is visible for the world to see.
Thankfully, the total process can take as little as 10 minutes!
By the end of this article, you'll have your domain name chosen AND you'll have your hosting sorted out. 🙂
Are you ready to choose your domain name?
First things first…
What the heck does a domain name and hosting even mean?!
Domain Name: Your "address" on the Internet. For example, our domain name is: TheYogaNomads.com
Hosting: Paying Rent on the Internet. You pay companies like Bluehost to display your website to the world. Luckily, rent is cheap! (roughly $6/month).
In order to have a fully functioning website, you'll need to have BOTH of these things. Don't worry, we'll show you how to get started below. 🙂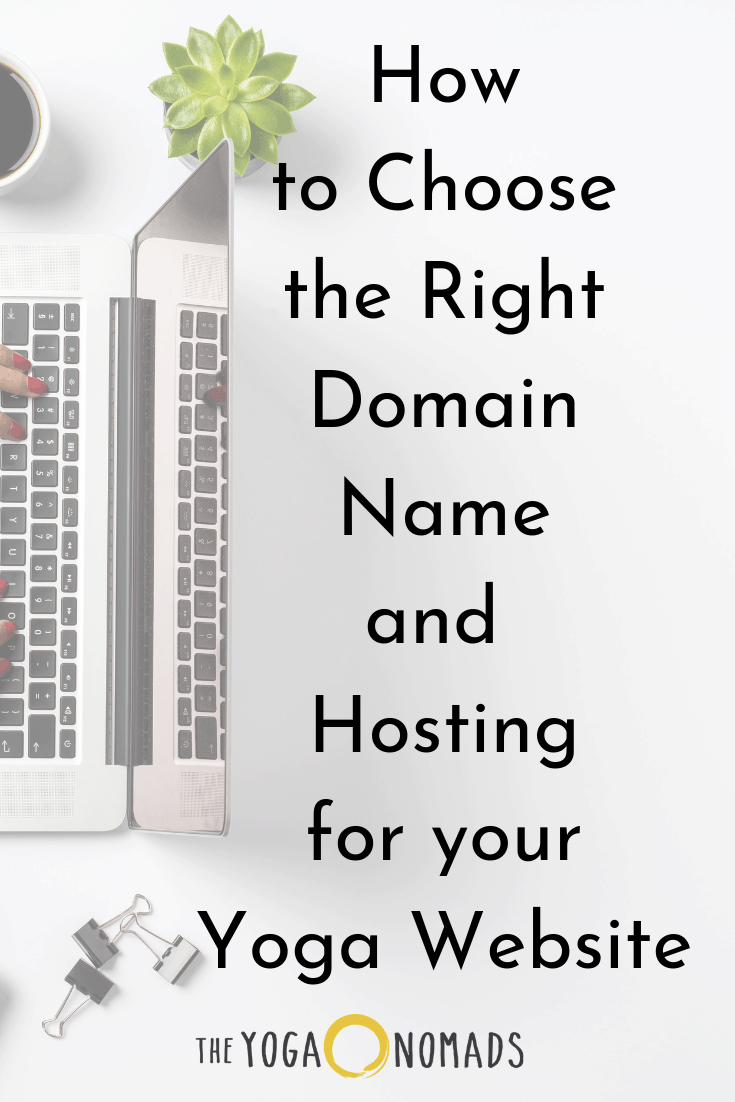 Pin me first? Then keep reading!
How to Choose a Domain Name
Your domain is the foundation of your yoga business. Choosing the right domain name for your yoga website is one of the most important decisions you'll make.
You'll carry it with you for a long while and want it to make a lasting impression.
So how do you know what to name it?
Thankfully, you already know the answer and have known – your entire life!
(Can you guess it yet?!)
The best domain name for yoga teachers is… YOUR NAME!
It's as easy as that!
As a yoga teacher, YOU are the brand. When your students go looking for you on the Internet, they'll search for you by your name. No need to come up with some gimmicky, cutesy yoga name. Just use your own name!
Using your name as your domain is smart business decision.
What if my name is already taken?
If you have a common name, there's a good chance someone already bought your domain name.
Don't worry though, we have a solution for you…
Choose either FirstnameLastname.com (SaraSmith.com) or FirstnameLastnameYoga.com (SaraSmithYoga.com). Opt for .com rather than .org as .com is better because Google will send you more traffic AND most people instinctively type ".com" because most websites use that.
Word to the wise: While you CAN choose a branded domain name such as RadiantYoga.com, we don't recommend it unless you're a yoga studio or a retail brand selling physical products.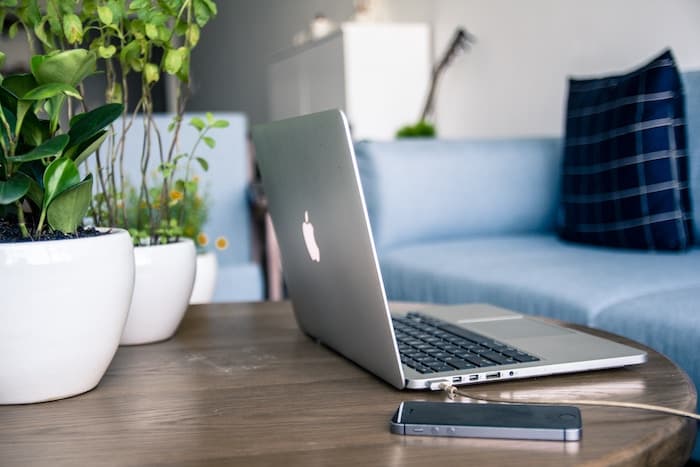 How to Choose Hosting for your Yoga Website
With the countless options for hosting available today, choosing the right one can be difficult… Not to mention prices range from cheap to very, very expensive. So how do you know which is right for you?
Look no further – we've done the heavy lifting and research and found the best hosting option for your yoga website – and at a great price.
We use and recommend Bluehost for your hosting needs.
Bluehost is inexpensive, easy to use, comes with a FREE domain name, and easily connects with WordPress.
Every time we've had a question about anything, the service has been incredible.
We feel confident when recommending this as an option for anyone starting out with a new website.
So, now what?
Time for action!!
Step 1: Decide on your domain name. Preferably your name!! (Yay!)
Step 2: Head over to Bluehost and purchase the Basic Hosting plan (less than $6/month) and select your domain name which is FREE with hosting (double Yay!!)
Protip: You don't need the extra add-on's they will recommend. Just "uncheck" all the boxes that would increase the price. 🙂
Keep up the momentum. Download our FREE Beginners guide to Creating a Yoga website!
There you have it! Easy peasy, right?
Any more questions? Please leave them in the comments below or send us an email at theyoganomads@gmail.com
Until next time,
Anne