I'm sure your inbox is getting blown up by black Friday specials like mine is.
This is a good time to unsubscribe from the content that no longer serves us.
And it's also an opportunity to take advantage of some steep discounts on products/services that you need.
So, we decided to create a little "Cheat Sheet" listing only the discounts that relate specifically to yoga teachers.
We personally use all the services listed below. Hopefully you can take advantage of one or more of these deals 🙂

1) Bluehost – 60% off
We use and recommend Bluehost for anyone getting started with websites. Hosting is like your website paying rent on the internet. This weekend only they're offering a 60% sale on their shared hosting plan which is a massive discount.
Check out the Bluehost special here (60% off)
2) Elegant Themes (Divi) – 25% off
Our favorite WordPress theme is Divi by Elegant Themes. Divi enables you to customize your website to look like pretty much anything. This is the same WordPress theme we teach inside our online course, Create Beautiful Yoga Websites. They're offering 25% off new and existing memberships this weekend. They only offer sales like this during black friday weekend.
Check out the Elegant Themes (Divi) special here (25% off)
3) Create Beautiful Yoga Websites – 40% off
We're offering 40% off CBYW which is our online course helping yoga teachers build a website and learn online marketing specific for the yoga/wellness industry. We've only offered sales like this one other time (last year's black friday weekend).
Check out the Create Beautiful Yoga Websites special here (40% off)
4) Yoga Trade Membership – 2nd year free
If you're looking for a yoga teaching job abroad, YogaTrade.com can help. They source all the best teaching gigs abroad and as a member you can access to apply for them. Use coupon code GIVETHANKS to receive your second year free.
Check out the Yoga Trade special here
Was this helpful? Did you take advantage of any of these deals? Any other good deals we missed? We'd love to hear from you.
Share the love! Pin me 🙂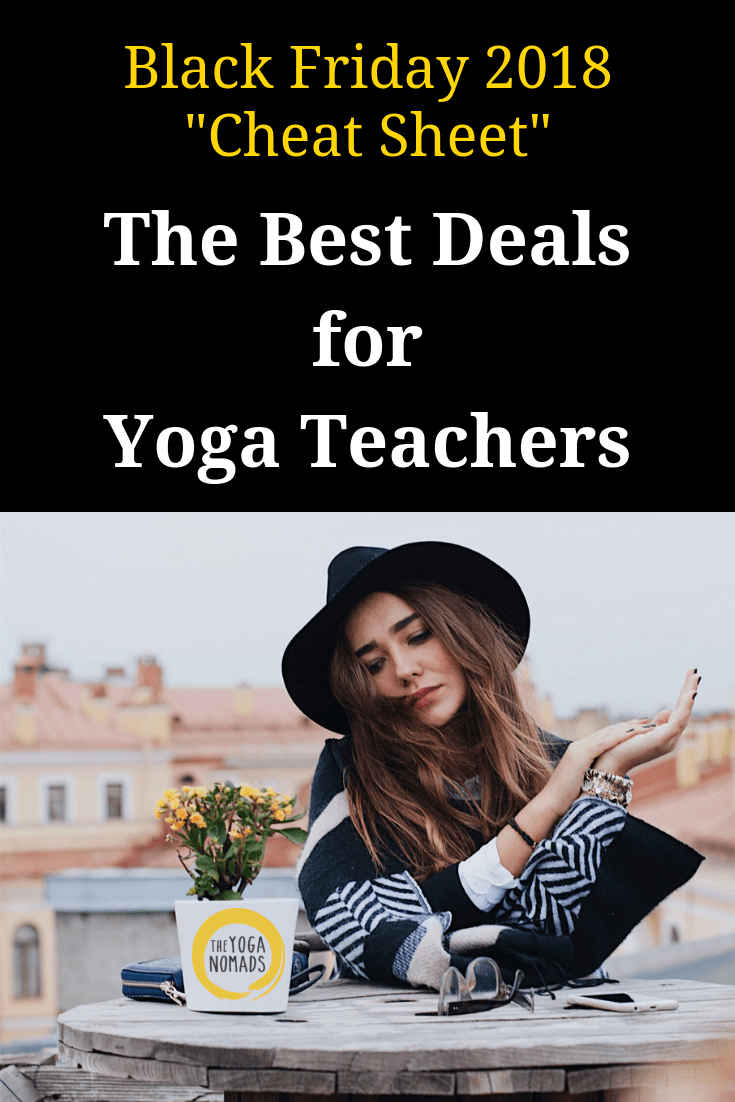 Lots of love,
Brandon + Anne
PS: If you're looking for gift ideas this holiday season, here's our 2018 Gift Guide for Yogis. Lots of fun stuff in there for the yoga lovers in your life 🙂