Failure
is a loaded word.
We do everything to avoid it. Yet, it can lead us to our biggest breakthroughs.
It doesn't feel good in the moment, but looking back we realize how important it was to catapult us forward.
No one is exempt from failure. And as a yoga entrepreneur, it's bound to happen. Over and over again. And although it's necessary for your growth and evolution, it still feels good to simply succeed and do well. Doesn't it?
While we realize failure will be a part of your journey, we also know that it's possible to lessen the blow, and put the necessary 'defense mechanisms' in place to ensure you're still a success.
Read on to learn 5 ways to ensure you don't fail (miserably) as a yoga entrepreneur.
Remember the WHY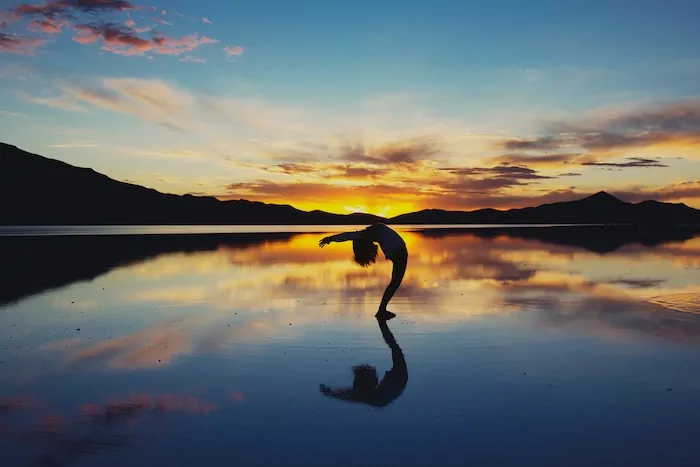 It is so easy to get caught up in the who, what, where and when aspects of running a yoga business. Our tendency is to focus so much time on: who will be our clients, what we are offering, where this all takes place, and when it will happen.
But do you know why you started in the first place?
When you get stuck, consider this question. Everything you do in your yoga business ultimately reflects this very thing.
Recalling why you began this entrepreneurial journey in the first place will help you create content and offerings that resonate with your hearts intentions. It will be received with that same resonance with which it was created. Now THAT is a heart-centered business. 🙂
Diversify, Diversify, DIVERSIFY
Yoga is a gateway to many other beautiful practices, modalities and healing techniques. You may be a yoga teacher with a sincere passion to spread its gifts to the masses, but it's likely you also have other related interests or specific pieces of the practice that fascinate you.
Perhaps you can turn one of those interests into a source of income. Diversifying your income as a yoga teacher will help you reach the success you deserve! It can also insulate you from financial distress when one of your income sources changes unexpectedly.
Take our example of becoming an Amazon affiliate. For several months, it was one of the most lucrative sources of income for us. But over time, we recognized the importance of adding additional revenue streams in case it changed. We sure are glad we did… Amazon drastically changed their commission percentage for affiliates! Thankfully, we had other sources of income to keep us afloat and moving forward financially.
Having more than one source of income will not only protect you from financial distress when one income source changes, but keep you diverse in your skills and abilities as well. Being a well-rounded yoga teacher has its advantages! And undoubtedly, these other ways of earning money will inform your teaching – a win-win!
Learn more: How to Diversify Your Income as a Yoga Teacher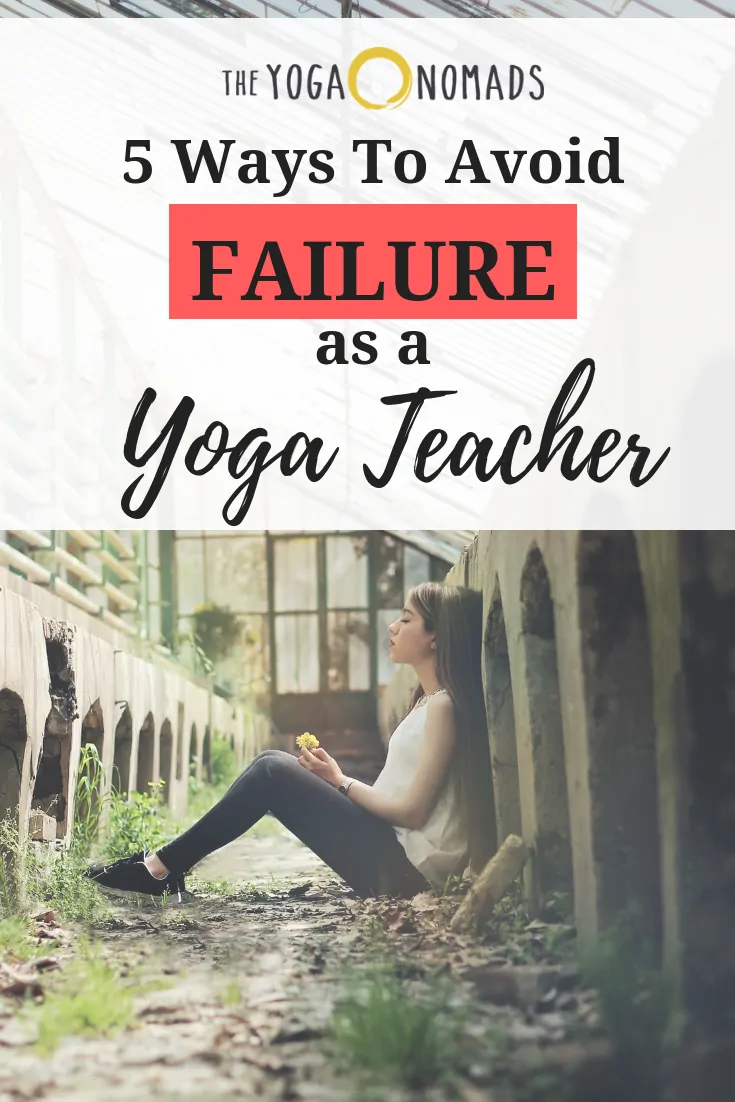 Pin me first? Then keep reading!
Create a Website
If you've been reading our content for a while, you know we strongly believe in the importance of having a yoga website. 🙂
It's the foundation of your business; your home base. Most everything will eventually funnel through your website, so the sooner you can get one up and running, the better.
As you expand your business and diversify your income, you'll want one place to keep all of your offerings. A website is a great place to keep it all together. Your readers will be able to learn more about you, keep up with your schedule, join your email newsletter, and see what else you're offering.
So what are you waiting for?
Network
No matter what kind of advanced digital world we live in, networking will always prevail as one of the best ways to build a reputation and your business.
I know how easy it is these days to hide behind your screen… to think you're making business connections with the "outer world" by making friends on the Internet.
While I am guilty of this too, the value received from in-person connections are hard to compete with those made online. Sure, you could argue that video has made it easier to get a real sense of whom someone is, but even video is still through a controlled environment, typically with the intention to impress the consumer.
The Internet has undoubtedly influenced modern day networking, but let's not get too disconnected from the impact from building relationships "offline" and in the real world, so-to-speak.
This is not to discount the relationships you start online, because there is definitely value in the ability to expand your reach exponentially with technology. But nothing will ever take away the impression you can make in-person.
So my suggestion for you is not to focus all your attention on one or the other, but simply to find more of a balance between the two. And don't forget the power of networking as you continue along your yoga entrepreneurship journey!
Learn more: How to Network as a Yoga Teacher
Find Your Tribe
You are only as good as the company you keep.
Being a part of a community is an innate human desire. It satisfies our need to belong and positively impacts our well-being and health!
Take a moment to consider where you live. Many factors influence why you chose to live there, but I can almost bet that the people were a significant part of your decision.
It's part of our biological set of needs to feel as though we belong somewhere. Finding like-minded people, your tribe, your OMies, allow for that strong sense of community.
Your community is also who you lean on for support. When on the entrepreneurial path, there is inevitably going to come a time when you need additional support. Your business coach, mentor, and friends are a great place to start. But the addition of your greater community are a great resource for you, too!
Don't forget about your online communities as well. They can offer up support unique to your online yoga business and provide direction or solutions that will resonate with your set of implications.
Learn more: How To Build a Yoga Community
Let's wrap up!
Yoga entrepreneurship has its fair share of ups and downs, but failure doesn't need to be a defining moment. And although it's inevitable entirely, hopefully these tips will help you avoid it for a while to fuel your confidence for when it does arise.
I'd love to hear from you about where you're at with your journey and what has helped you overcome failure, or avoid it!
Until next time,
Anne
PS: Did you enjoy this article? Pin me!