Burnout. It can happen to any of us.
Particularly those of us who work in a career we are super passionate about. It becomes second nature to continually say yes and to take on more of what we love.
Until the love for what you do begins to fade. Passion begins to fall away and you're left feeling empty and hopeless.
Symptoms of burnout can creep up on you when you least expect it. Managing symptoms by knowing how to prevent them will help you avoid a breakdown altogether.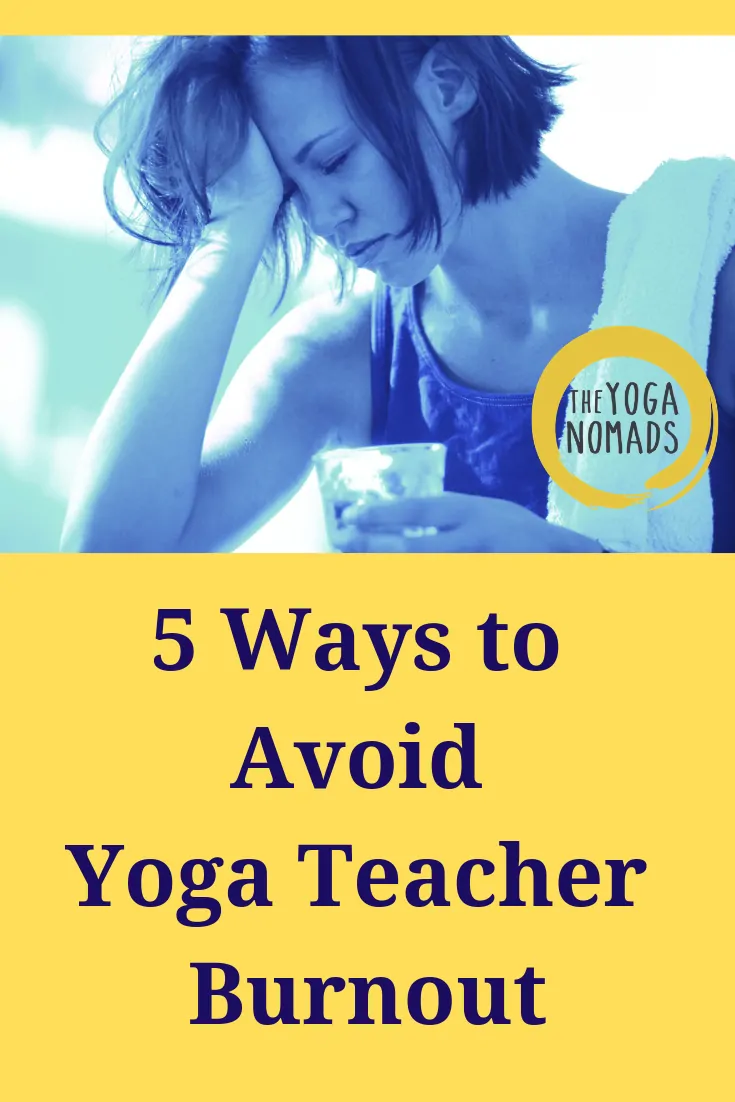 Pin me first? Then keep reading!
It's normal to feel over-zealous when you first start teaching yoga. Every opportunity is a chance to share your passion with the world so why not say yes to it all?!
Yoga teacher burnout is unfortunately more common than you may realize. Avoiding it can be done, so I've put together 5 ways to help you before you reach the point of no return!
5 Ways To Avoid Yoga Teacher Burnout!
1) Practice Self Care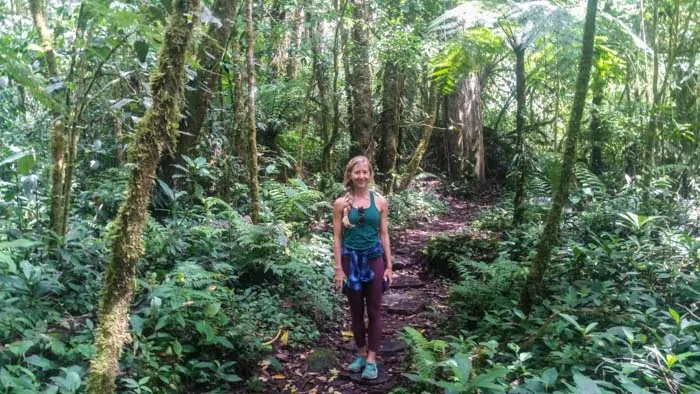 When we feel busy and overwhelmed, taking care of ourselves becomes less and less of a priority. We are all guilty of this to some degree. By not putting ourself and our basic needs first, all other areas of our lives begin to suffer.
Self care is the backbone of a healthy life. By practicing self care, you'll feel more connected to yourself and the world around you. Prioritize your needs, and you'll be able to show up for others more with more presence and genuine care.
The act of self care looks different for everyone.
Some ideas to get you started:
Get a massage or bodywork
2) Just Say No
No. The negative connotations of this word are deeply seeded from our childhood. Most of us grew up hearing "No, don't touch that. No, don't do that. No, not like that!" It's no surprise then when we are older and hear the word "no" expressed, it induces feelings of rejection, anxiety and negativity.
No can be understood as both a boundary and an obstacle. In regards to teaching yoga, being able to say no becomes an important tool to prevent yoga teacher burnout. It is so easy to say yes to every new teaching opportunity that comes your way. But if you say yes to everything, your self care will fail (see above) and you'll bring about more stress in your life.
Create boundaries by exercising your ability to say no, and respect yourself and your time by doing so.
Struggling with which opportunities to pursue and which to turn down?
Start by identifying your yoga niche. Having a niche means you're focusing on the type of students and type of yoga that you truly LOVE.
When the next opportunity comes up, ask yourself… does this fit my niche? If not, strongly consider 'saying no'
Here are 100 yoga niche ideas to get you started [free PDF]
3) Find A New Activity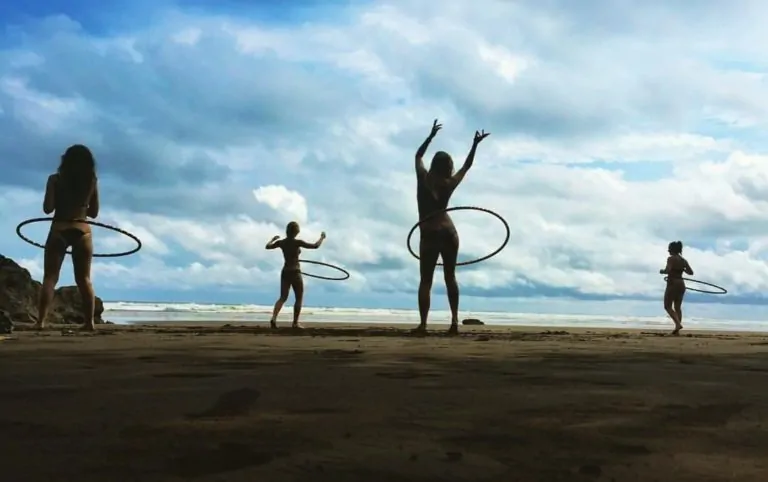 You most likely became a yoga teacher because you love the practice of yoga and everything related to it. Chances are, a bit of your life revolves around yoga… am I right?
To really avoid yoga teacher burnout, find time to try new things. Discover a new activity to try or fall in love with or become interested in. It may be that you love gardening, making art, woodworking, or having fun with your table-saw….! 😉 Whatever it is, just do it! What's most important is that you just do you!
By engaging in activities that use your body and mind in new and different ways, you'll become a better teacher and yoga practitioner. These new practices will inform your teaching in ways you can't even imagine yet. Stretching your mind to it's perceived limits is imperative for growth!
Ideas to get you thinking:
Cycling

Wood-working and creating art!
Gardening

Building something

Hula – hooping
4) Get On Your Mat And Stay There.
A classic symptom of yoga teacher burnout is not prioritizing your own practice. When teaching yoga takes precedence over practicing yoga, your ability to teach not only suffers, but your connection to yourself becomes distant.
The more time you carve out to get on your mat, the less you'll succumb to the stresses of burnout. Think about it for a moment: if you lose touch with how postures feel in your own body, how will you be able to confidently guide others on their mat?
Personally, the more I practice the better and more confident I feel as a yoga teacher. The weeks where I push my practice to the side, I feel it in every aspect of my life! So be sure to "just say no" and find time for yourself and your own practice. Your students will thank you!
5) Take Time To Reflect.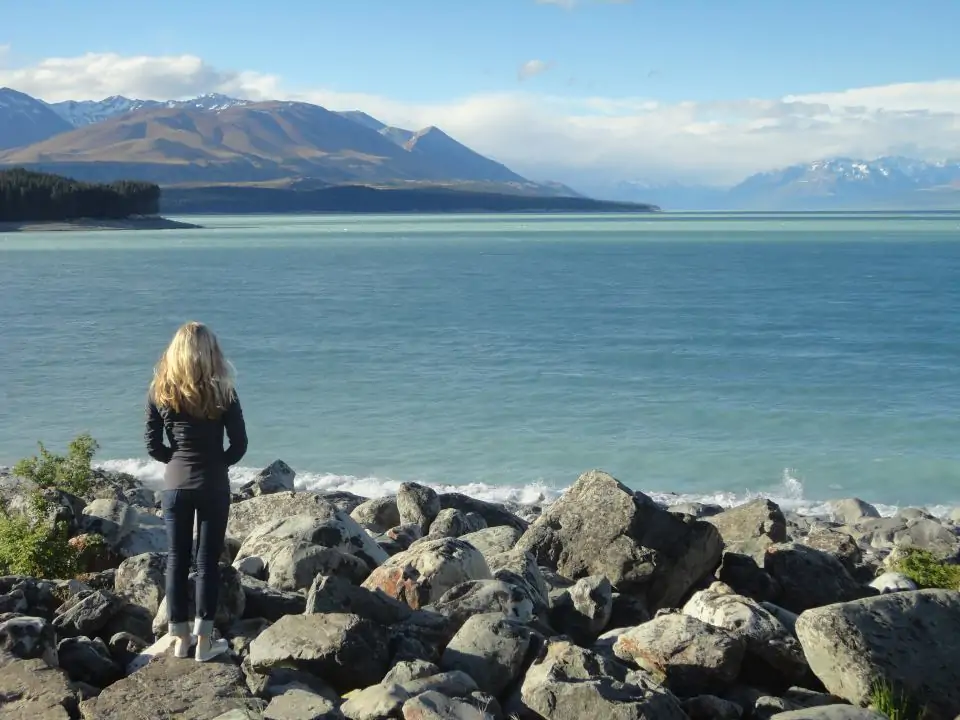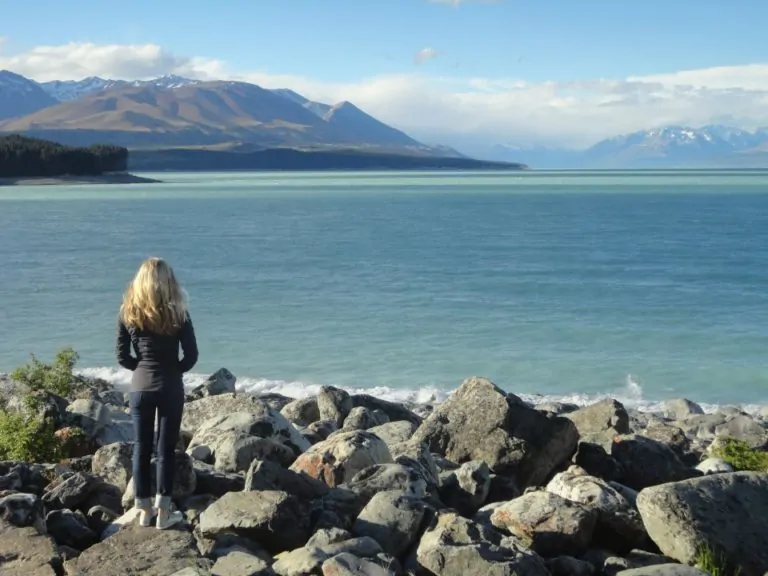 As yoga teachers, we are in a constant state of learning. Becoming a teacher simply amplifies the student within. Reflection is one of the most important aspects of the learning process. Is reflection one of your daily practices?
How often do you take the time to quiet the outside noise and listen to the voice within? Taking time to reflect on the reasons why you teach yoga is beneficial to your growth as a teacher.
If you consistently feel stressed, nervous or fearful about teaching, have you considered if teaching is truly for you? Is that question triggering in any way? Does teaching yoga genuinely fill you up? Dig deep within to uncover your motivations for wanting to teach. This will inevitably shift with time and as life goes on, so it becomes even more important to check in regularly to ensure you're on a path that satisfies your desires, instead of leaving you in a state of distress.
Consider going on a vacation
Whether you take a yoga retreat vacation, backpack India, or a staycation – getting out of your daily routine and adding perspective to your life will help you avoid burnout! Taking a break from teaching altogether will remind you of all the reasons you love to teach. And your students will thank you for coming back refreshed and more present than ever.
Let's recap
Teaching yoga is one of the most rewarding things I've done in my life. And yet, I've felt the effects of yoga teacher burnout for sure. At first I thought something was wrong with me. Then after talking with a few yoga teacher friends, I realized pretty much ALL yoga teachers have felt burned out at some point.
There is nothing to feel badly about if you've felt that way! Everyone has moments in their job where they feel burnt out.
No matter where you are in your teaching journey, remember "an ounce of prevention is worth a pound of cure." Aka it's way easier to avoid yoga teacher burnout by taking consistent little steps (see above) to prevent it all together!
I'd love to hear from you! Share in the comments if you've ever experienced burnout from teaching yoga.
PS: Did you enjoy this article? Pin me!