If you build it, they will come. (Field of Dreams)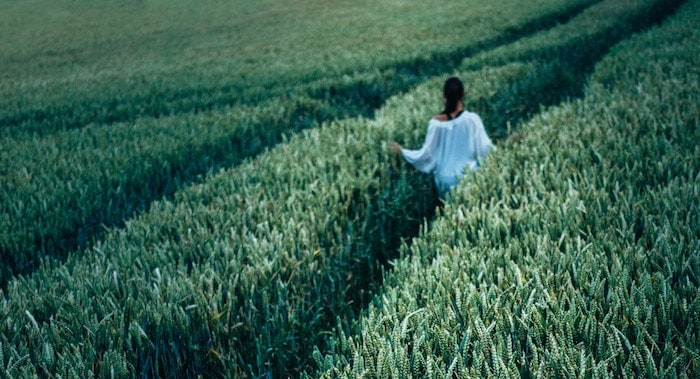 Well, this isn't the movies, folks. Unfortunately, a new flashy website standing still in your corner of the internet isn't going to market itself.
Take it from us… After 4 years of building and growing our website traffic, we've learned it's no easy feat gaining readership. (Thanks for finding us!!) We thought the hard part was pumping out content that people wanted to read, when the real challenge is marketing all of it to the right audience.
I hear what you're saying, "Wait, Anne – you're telling me that in addition to being a yoga teacher and an entrepreneur, I'm also the marketing maven, social media guru and oh, so much more?" Welp, I didn't say this would be easy, did I? 🙂
But can you trust me? What if I told you: On the other side of discomfort lies freedom. Hard work does pay off eventually. And being a yoga business entrepreneur is more rewarding than you could ever imagine, if you're willing to put in consistent effort and fully trust in the process. (Hmm, sounds a lot like yoga to me…).
While a yoga website is the foundation of your business, it's not going to market itself. I'm here today to calm your nerves and teach you 5 simple ways to market your new and beautiful, yoga website.
Publish Content Consistently
Consistency is king in the world of content. Commit to a consistent publishing schedule on your site and stick to it for at least 6 months. i.e. Publish every Wednesday at 10am. Your readers love consistency and so does Google (yay – bonus points for SEO).
You could be publishing the most eloquently written piece ever that would make big media giants like the NY Times begging for your work, but without being consistent in your publishing schedule, your article won't rank high on Google or other search engines. Without Search Engine Optimization (SEO), you'll have a hard time reaching your audience or anyone, for that matter.
Pro-Tip: Use our Content Marketing Calendar to stay organized. After sticking to the same schedule for 6 months, utilize Google Analytics to understand your traffic and adjust from what you discover.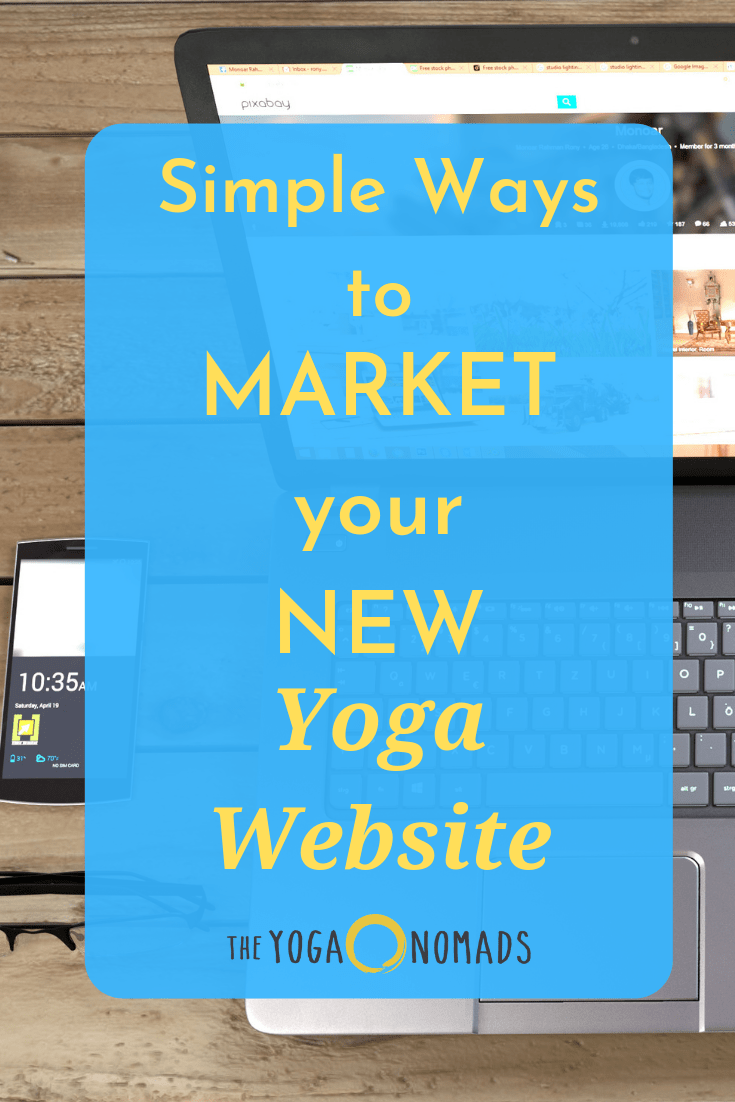 Pin me first? Then keep reading!
Utilize Your Social Accounts
By now, you have your social media business accounts set up in addition to your personal accounts. Social media content is so important as you begin to market yourself as a yoga teacher. Because your niche probably spends a decent amount of time engaging on social media, this is a great channel to market your website.
Create a habit around publishing your new content from your website to your social accounts as often as you publish to your website. (Reminder, as you're just getting started, it's best to use only 2 accounts).
Spend time learning how to effectively use each social media account. Use the following tips to get started:
Never publish the exact update on all platforms.
Learn what time of day is most effective for your audience (then measure your results and check the analytics of each social account)
Measure which type of updates perform best for your audience and then focus on that. (Video, Text, Link, or Picture updates, for example).
If you feel comfortable doing so, publish on your personal social accounts to increase readership. Be mindful of your frequency when publishing updates on your personal accounts as to not annoy your friends and family. 🙂
Pro-Tip: Encourage social media shares! Sharing is caring as they say. The more your content is shared, the more visibility your website will get as a result. Also, add plug-ins on your website to make your content super easy to share.
Send Your Content as an Email Newsletter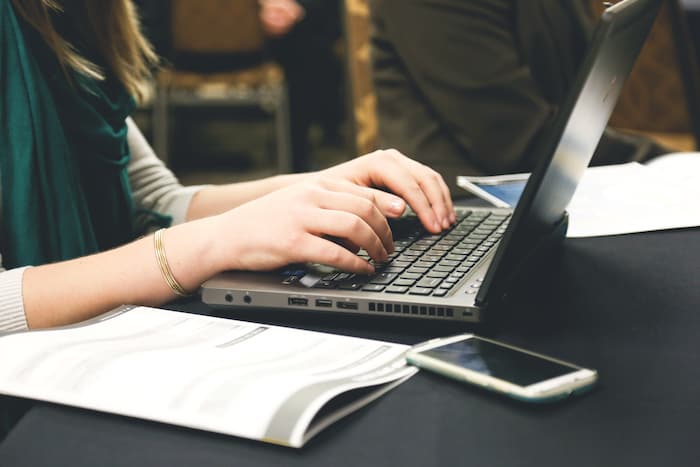 A great way to get guaranteed traffic to your website is to send out your content in your weekly email newsletter. Email is a direct channel to your yoga tribe. They are your biggest fans! Undoubtedly, they will be excited to see what's coming from you and will take the time to read your stuff.
Consistency is important so be sure to send your newsletter on the same day, at the same time each week.
Pro-Tip: Experiment with the format of your email. Some readers respond better when you send the entire blog post in the email, others prefer you send a short paragraph synopsis and provide a link to the site. If you decide to send a link, be sure to add in some color commentary and context to your article.
Guest Post on Similar Websites
One of the best way to gain traffic that's related to your niche is to guest post on similar websites in your industry. In other words, you create content for another website (ideally in your industry). The goal of guest posting is to establish yourself as a thought-leader and to gain access to an audience who could become your readers. This in turn drives traffic to both websites, becoming a mutually beneficial relationship.
Another benefit to guest posting is building a relationship with other website owners and like-minded yogis. Networking is an important piece to the marketing puzzle and guest posting is an easy way to network online!
General process to secure a guest post:
Identify websites that serve similar niches as you.
Confirm the websites accept guest posts.
Network with the website owner; comment on their content, share their best content on your social channels, etc.
Message them personally to let them know you shared their content, but don't ask for anything in return.
Share more of their best content.
Email the website owner a few weeks later asking if you can guest post on their site. Be sure to provide a few ideas for content and that they would resonate with their audience/brand.
Create amazing content that follows their guidlines.
Reminder: You cannot publish the same content in two different places. Keep it unique!
Pro-Tip: Publish your BEST content on other blogs that are much bigger than yours. Why? Bigger blogs will have a larger audience for more exposure! This is especially important as you first start out.
Interact with Highly Targeted Facebook Groups
This is very effective right now (as of March 2017). Facebook "groups" are different than Facebook "pages." Currently Facebook groups send all members a notification whenever there is a comment. Compared to Facebook Pages, which only deliver your updates to ~1% of your fans.

*This is because Facebook wants you to spend money on their Ads. Can't blame Facebook for trying to monetize their site. At the same time, this is a great reminder that we do NOT own our social media accounts… however we DO own our email list. 🙂
Process:
Join all the Facebook groups that are in your niche

Study them. What are their styles? What are their content guidelines? Can you self-promote or not? Why type of discussions do well or poorly?

Start being helpful in the groups that you think support your niche the best – comments, add links, resources, etc. (Be mindful not to self-promote)

After a couple weeks of being super helpful, you can now sparingly add links to your own content/free gift.

Caution

: only add links to your stuff if the group allows it and always provide value 90% of the time, and self-promote 10% of the time.
Pro-Tip #1: Add a link to your website (or free gift) in your personal FB bio. When you start making helpful comments in these FB groups, the other members will take notice and start creeping on your page. You will notice some of those people will click your website/free gift and join your email newsletter!
Pro-Tip #2: Create your own Facebook Group! If there aren't a bunch of groups that service your niche really well, maybe it's time you create your own community? Facebook groups are another channel to learn about your niche, get blog post ideas, and very rarely you can even market your products/services.


Now that you have 5 simple ways to market your new yoga website, what are you waiting for? I'm happy to assist in any way I can, so drop a line or send me an email at theyoganomads@gmail.com if you have more questions!
Until next time,
Anne
PS: Did you enjoy this article? Pin me!