I haven't always been a yogi.
In fact, I walked out of one of the first yoga classes I ever attended.
How's that for commitment?!
I admit I had expectations. And loud, energetic group fitness classes were also just more my "thing" at the time.
After 20 minutes of heavy breathing and feeling my neighbor's sweat splatter on me, I couldn't get out fast enough. Besides, what was that mumbo jumbo about anyways?
Little did I know I'd be hooked less than 6 months later.
After losing my job, I sought yoga for solace. Yep. You read that right. I tried it again…
Thanks to the incessant encouragement from many close friends of mine and the cheap Groupon for a local studio, I took the plunge. I re-committed.
This time it was in an effort to heal.
Living a healthy lifestyle is a top priority for me. Yoga began to enhance my lifestyle so positively, I couldn't help but want more and more!
That's when I got curious about online yoga teacher training… I wanted to go deeper into my practice. Although I didn't have a desire to teach prior to enrolling, after training I decided that's what I wanted.
And here I am now. Teaching yoga in Costa Rica.
Who knew?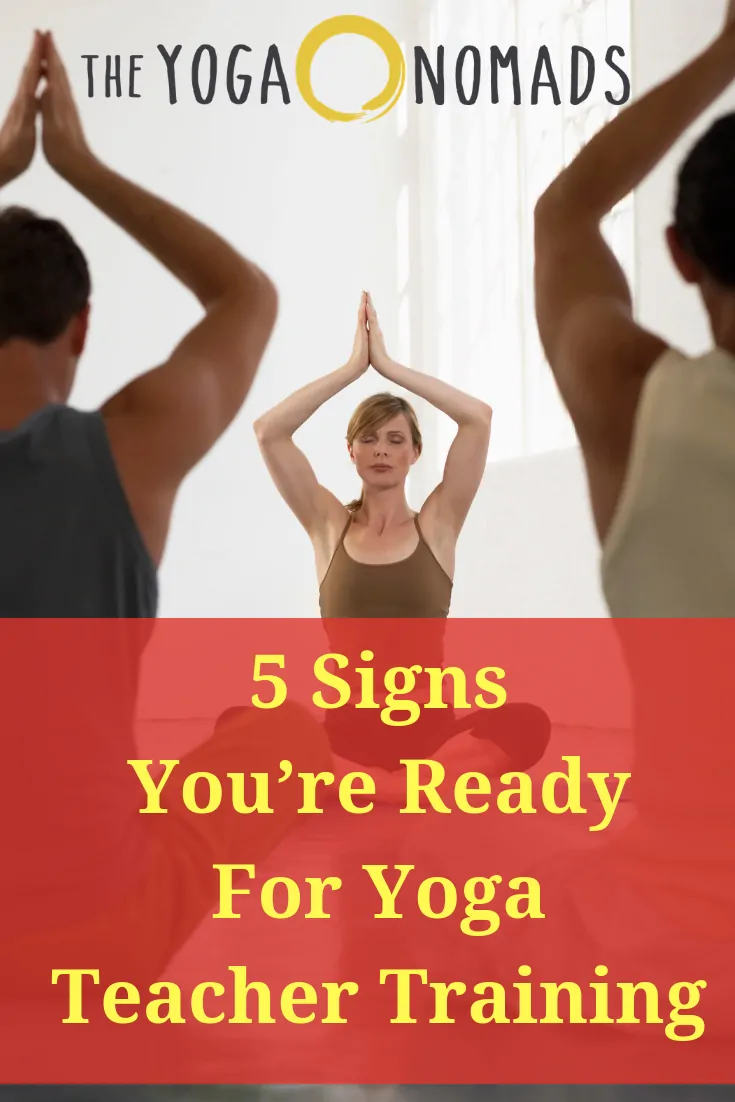 Pin me first? Then keep reading!
If you have had a consistent yoga practice for a while, you may be feeling the pull towards yoga teacher training.
For many, it's the next intuitive step in your growth as a student. I say student because not everyone who enrolls in teacher training has the end goal of being a teacher. Whatever your reasoning, teacher training no doubt will have a deep impact on your life.
If you resonate with any of the following 5 reasons, you just might be ready to enroll in yoga teacher training!
1) You want MORE.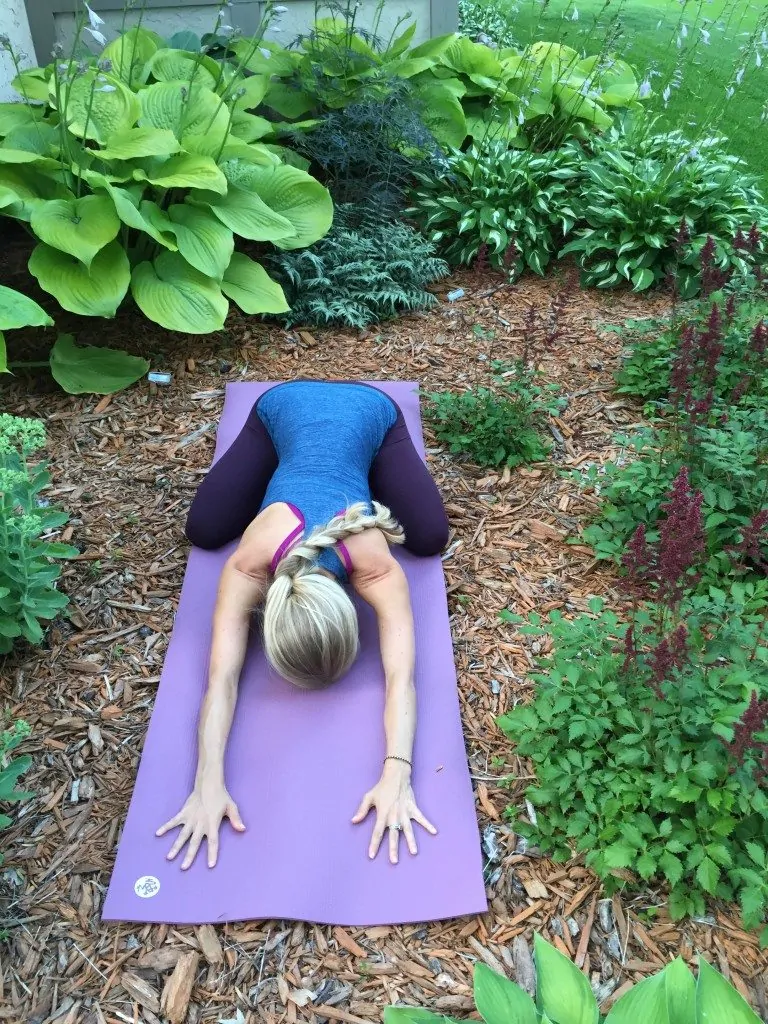 You want to move beyond the physical. You've started to realize that yoga isn't just about the postures and getting stronger. The mental shifts you've experienced as a result of a consistent practice have positively impacted your life. But you're curious to know why… How does yoga actually work?
You have a sincere, nagging desire to learn more about the philosophy behind yoga and how to integrate it into your lifestyle. At the same time, you're excited to learn the anatomical way to practice the postures that led you to wanting more. If you're ready to deepen your practice and overall understanding of yoga, teacher training is calling your name.
2) Craving a stronger connection with oneself.
The definition of yoga is "union." When you've been practicing yoga consistently, you begin to feel the effects of this unification and connection to your true essence. Harmonizing your body, mind and spirit becomes contagious. You want to dive deeper to continue the exploration of yourself.
Yoga is the journey of the self, through the self, to the self.
The practice of yoga has the ability to shed layers upon layers of conditioning. This reveals our authentic self. Finding your voice is just one of the major benefits of immersing yourself into yoga teacher training. If you have a strong desire to connect with who you are and find your voice, you are ready.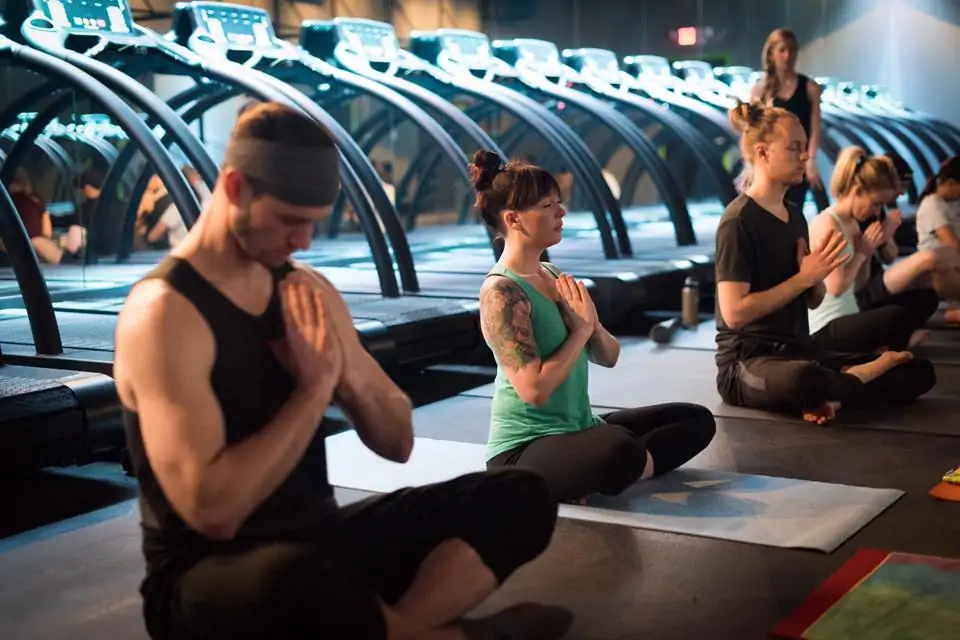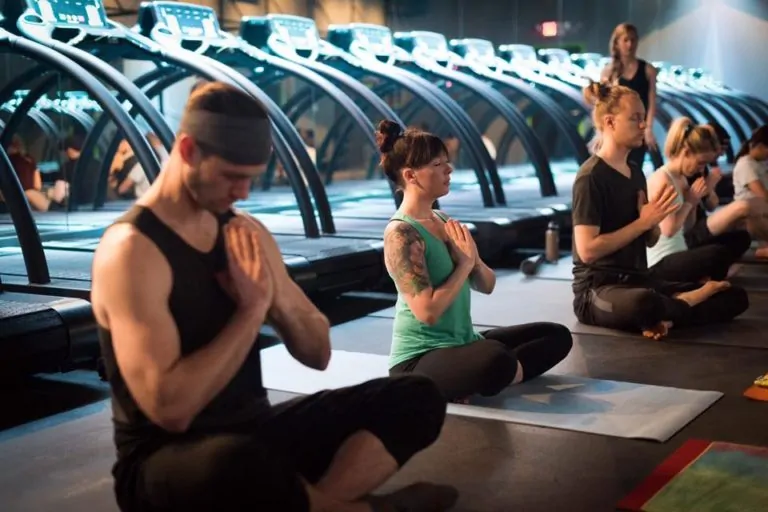 Do you find yourself bringing up yoga and how it's changed your life to everyone you encounter? Are you already teaching others various postures you think will help them with their life? Do you often invite your family and friends to come to class with you?
If yoga is starting to consume every aspect of your life, you're ready for yoga teacher training. This insatiable desire to share yoga with everyone is a sure tell sign you're already on your way.
4) You want to be around like-minded people.
Surrounding yourself with people who have similar interests helps to inspire and motivate you. Have you made friends with other yogis at the studio you attend? Are you craving being surrounded by people who just "get it" when it comes to your near obsession with the practice?
Teacher training provides a beautiful cocoon for like-minded people to gather and learn about what they love the most, yoga. All the while, peeling back the layers of themselves in a safe, trusted circle. Your teacher training friends will be like no other!
5) Yoga has profoundly helped you.
Many people come to their mats in an effort to heal. Because we store emotional trauma in our physical and emotional body, yoga can assist us in opening up to release that trauma. Even simple breath-work can help us calm our minds and relieve stress.
Perhaps you first came to your mat to heal from injury or heartbreak. If yoga has helped you find peace and comfort in any way, you probably feel a deep connection to the practice. All the more reason to learn more about how it helps heal, so that in the process, you can help others heal.
If you found yourself nodding yes throughout this article, I think you have your answer…
But! If you're still not convinced…
A couple things to keep in mind…
#1 You don't have to be "good" at yoga before enrolling in teacher training.
This is a common misconception of prospective students of teacher training. You don't need to nail handstands or any challenging inversion for that matter. Part of going through teacher training is to learn what you don't know! That being said, I do feel it is important you have a solid practice and commitment to the practice prior to enrolling.
#2 Fully commit – don't just do it to do it.
In an increasingly saturated market for teaching yoga, it's important you're doing it for the right reasons. It can be easy to get caught up in the trend of completing a yoga teacher training. But don't just do it to do it. Know and understand the reasons why you want to be there. Training is a long and arduous task, it's not for the half-assed student who casually signs up. In fact, some teacher trainings have an application and interview process to ensure you're a good fit. So, are you?
Let's Wrap Up
The truth is, you may never feel ready for yoga teacher training. Perhaps if you're still feeling unsure, spend more time on your mat to uncover the answer.
If you've made your mind up… learn how to choose which teacher training is best for you!
Love you guys!
Anne
PS: Did you enjoy this article? Pin me!