The banana pancake trail through Asia is adventurous, delicious and memorable! But not always healthy… hence it's name. It can be easy to lose sight of your healthy habits while traveling, especially when the streets are lined with their variations of the banana pancake. Peanut butter filled, chocolate covered, sugar infused, melty goodness…
After nearly a year of traveling throughout the Indian sub-continent and SE Asia, I've come up with the 5 healthiest cities you should visit to eat well and stay active!
1) Mysore, India
Mysore is the home of Ashtanga yoga in India. Students from all over the world come to practice under teachers here and train to become one themselves. Due to the high concentration of yoga studios, there are a variety of healthy cafes and restaurants dotting the popular yogi neighborhood, Gokulam. Go explore all the studios in the area and try a new type of yoga if you can. Don't forget to try Anu's for the best smoothie in a bowl you've ever had.
While in Southern India, we recommend making the most of it and flying to Sri Lanka. Sri Lanka has amazing food, great surf, beautiful beaches, and lovely people :).
Yoga in Mysore:
2) Hoi An, Vietnam
This quaint seaside town is popular among expats. It's easy to be active here with a beach just minutes from town where surfing and volleyball are commonplace. If that's not your thing, go for a swim or a run on the beach. The town itself is very walkable, however the popular thing to do is to rent bicycles to get around. This allows for more ground coverage while being good to the environment and yourself! Hoi An is also home to some great Vietnamese food with healthy options like seafood and soup. There are also tons of Western food cafes with salads, healthy smoothies and juices and more. Check out CocoBox on Le Loi in the old city.
Yoga in Hoi An: Hoi An Yoga – Stephanie offers drop in Hatha and Yin classes most days.
3) Ubud, Indonesia
Ubud should be nominated for the health capital of the world. The cultural center of Bali, Ubud is home to more healthy restaurants and cafes per square mile than I've ever seen before. No matter what your diet restrictions may be, there's a restaurant made especially for you. In addition to great food, you'll find a variety of yoga studios and retreat centers. Not far from Ubud is a volcano and many surf-able beaches to keep you active after yoga! Many people come here to unwind, relax and get healthy. No better place on Earth for it, if you ask me! Check out our guide to Ubud if you're interested in learning more.
Yoga in Ubud:
4) Pokhara, Nepal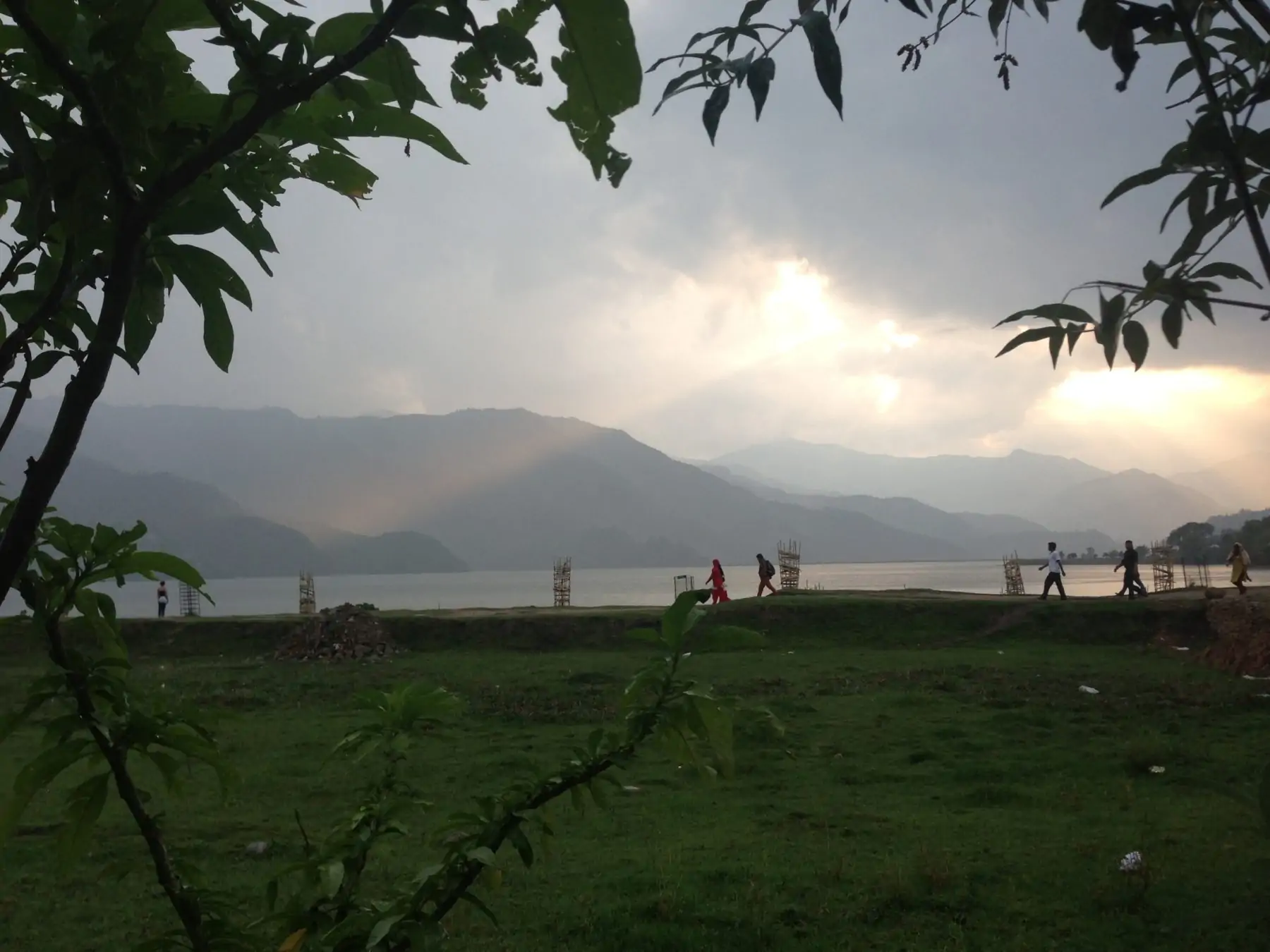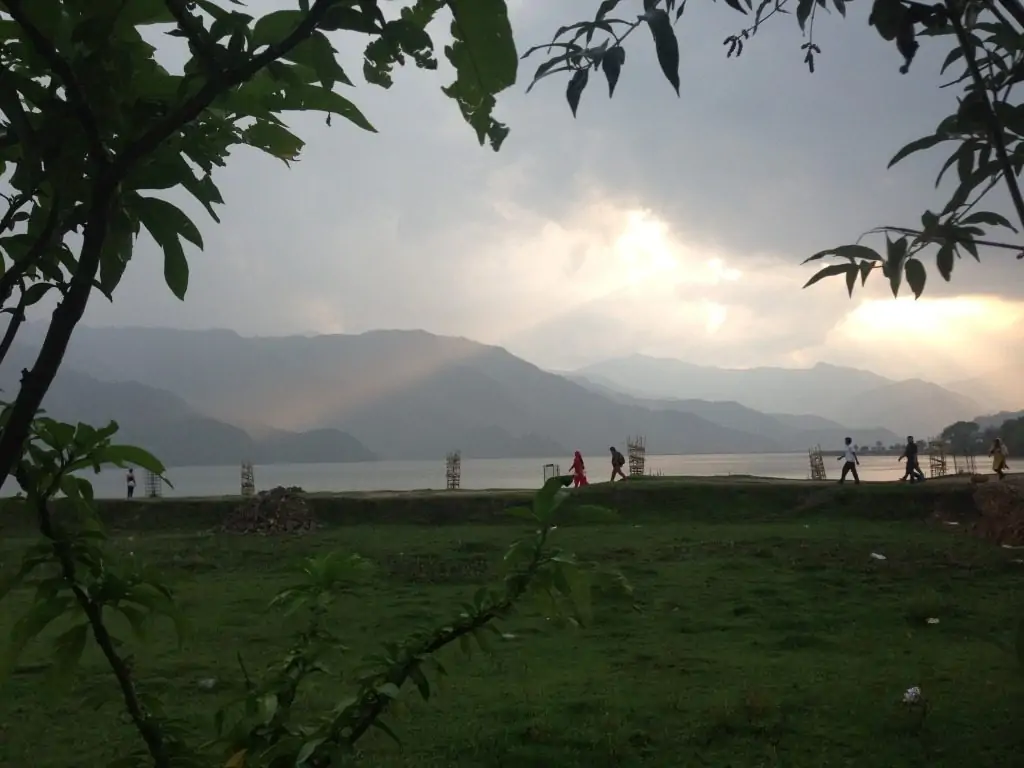 Positioned beside a deep green lake, Pokhara gives visitors views of the Himalayan peaks as they get ready for their trek through the mountains. Pokhara is the launching off point for many of the Annapurna treks, and has all the gear you'll need in preparation. The main appeal is trekking and if this interests you, I'd pack a pair of headphones because you'll be doing nonstop workouts on the mountain!
In Pokhara, you can kayak on the lake, rent a bicycle, parasail, or go to a yoga class. You'll find vegetarian restaurants and even a cool spot on the lake that has homemade kombucha!
Yoga in Pokhara:
5) Ho Chi Minh City, Vietnam
Otherwise known as Saigon, this popular Southern Vietnamese town is a great place to settle for expats. Although it's known for its countless street food options, you can stay healthy by walking/running around one of it's many parks. The main park in District 1 has workout machines places sporadically around it's big massive tree lined paths. Although biking isn't as common as using a motorbike, there are still plenty of people who ride their bikes through the congested traffic. Even if you decide to indulge in one of the many cuisine choices, rest assured it's mostly gluten free (rice!) and rarely ever deep fried.
Protip: Check out Withlocals for an amazing home cooked meal. The service has exploded in Asia and is a great way to get to locals on their turf.
Yoga in Saigon:
I'd love to hear from you! What are other healthy cities have you traveled to around the world?
PS: Did you enjoy this article? Pin me!